SeaShorts Competition is dedicated to finding and nurturing new Southeast Asian filmmaking talents who take a distinctive approach to short form cinema. Chosen from 544 entries, the 30 nominees will vie for the coveted SeaShorts Award, with the best Malaysian effort walking away with the Next New Wave Award. In addition to the top honours, the shortlist will be in contention for prizes in direction, screenwriting, cinematography, editing, sound, and acting.
After purchasing your festival pass, log in with your email address to www.festival.seashorts.org to enjoy the programme. Please do take note of how long each programme will be available for as after the stated time, they will no longer be on the platform. After each programme premiere, free-for-all Question & Answer sessions with the filmmakers will be held on the SeaShorts Facebook page: www.facebook.com/seashortsmy. These sessions will be recorded and the videos will remain on the Facebook page throughout the festival. Leave your questions as comments on the video, and the filmmakers will do their best to answer!

SeaShorts Competition 1
AVAILABLE:
13 September 10:00AM – 14 September 10:00AM (GMT+8)
19 September 12:00AM – 19 September 11:59PM (GMT+8)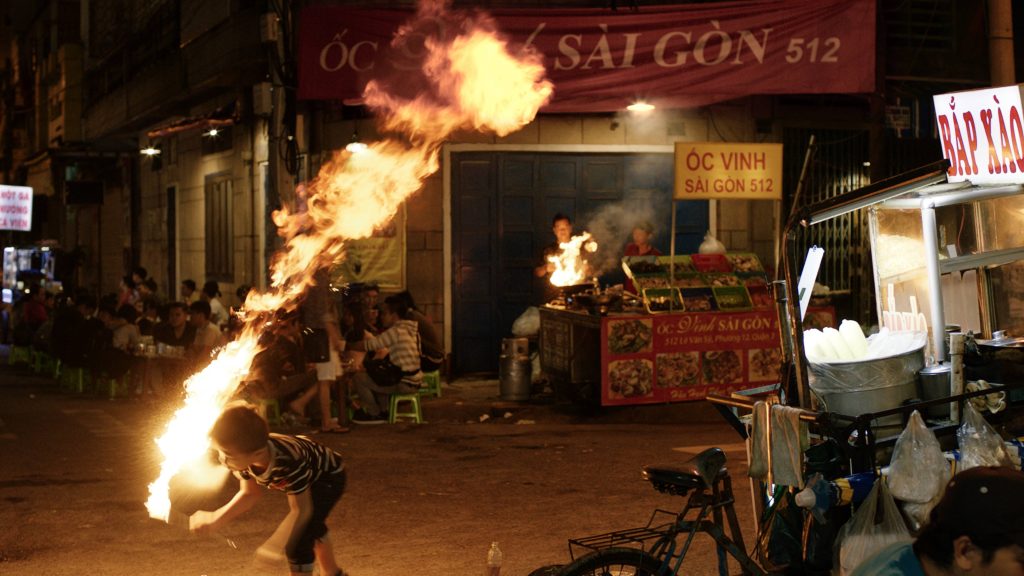 Stay Awake, be Ready (Hãy tỉnh thức và sẵn sàng) | Vietnam | 2020 | 14′
Dir. Pham Thien An
On a street corner a mysterious conversation among three young men at a street stalls. Meanwhile a traffic accident on a motorbike. The night brings together a sketch, a multicolor frame of reality​.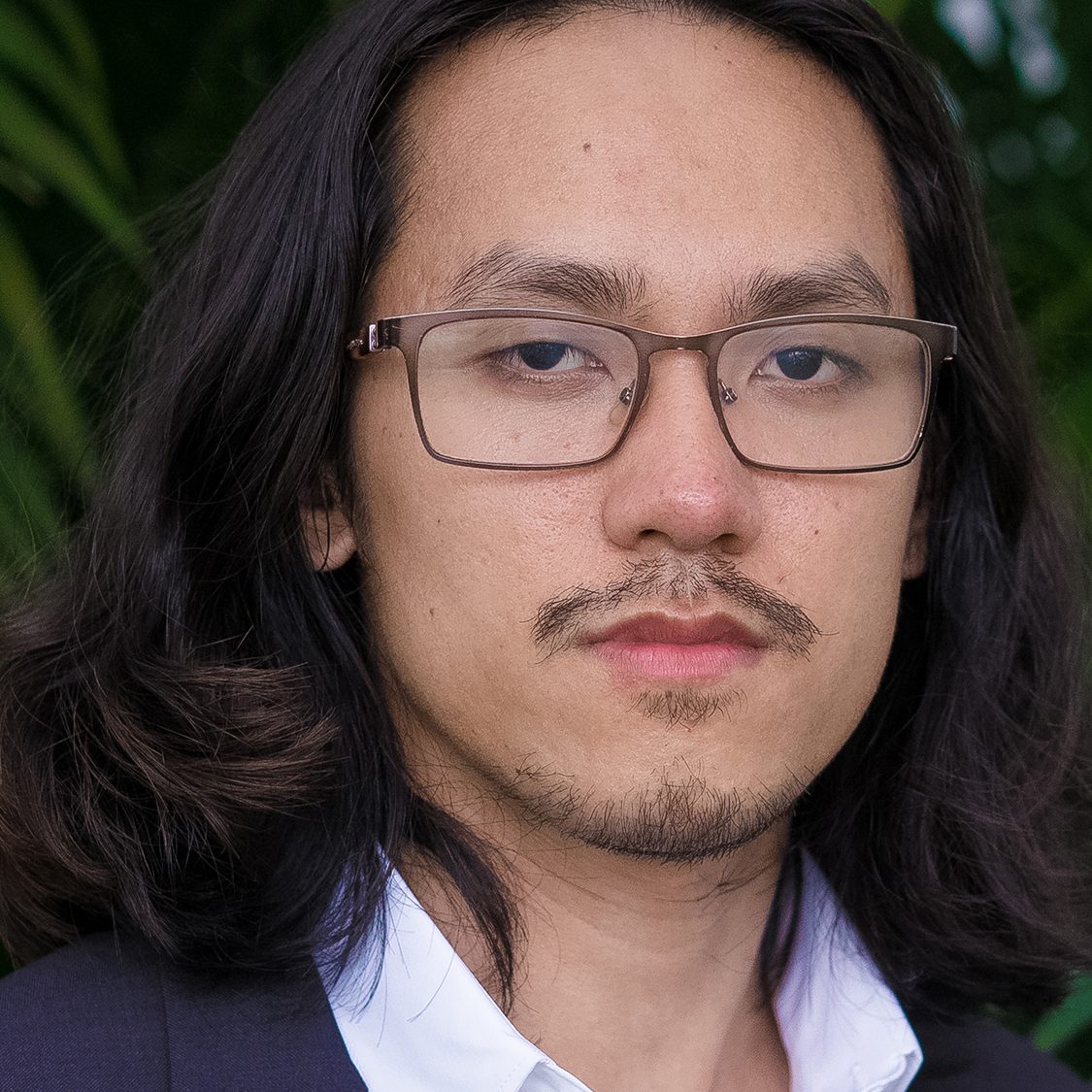 About The Director
Pham Thien An is a Film Director, Producer and Screenwriter, born in November 1989 (Lam Dong Province, Vietnam). After 4 years of undergraduate studies in Information Technology at Lotus University, Ho Chi Minh City, he realized his interest in cinematography and filmmaking. In recent years, he has won several film awards in Vietnam. In 2015, he moved to Houston, Texas (USA) and continued working as a freelance filmmaker. ​
His short film 'The Mute' (2018) has travelled across several film festivals (Winterthur International Short Film Festival, Palm Springs International ShortFest, Uppsala International Short Film Festival, Encounters Film Festival).
His latest short 'Stay Awake, Be Ready', official selection at Quinzaine des Réalisateurs 2019, was produced with the support of CJ Short Film Making Project. He is currently working on his first feature film 'Inside The Yellow Cocoon Shell'.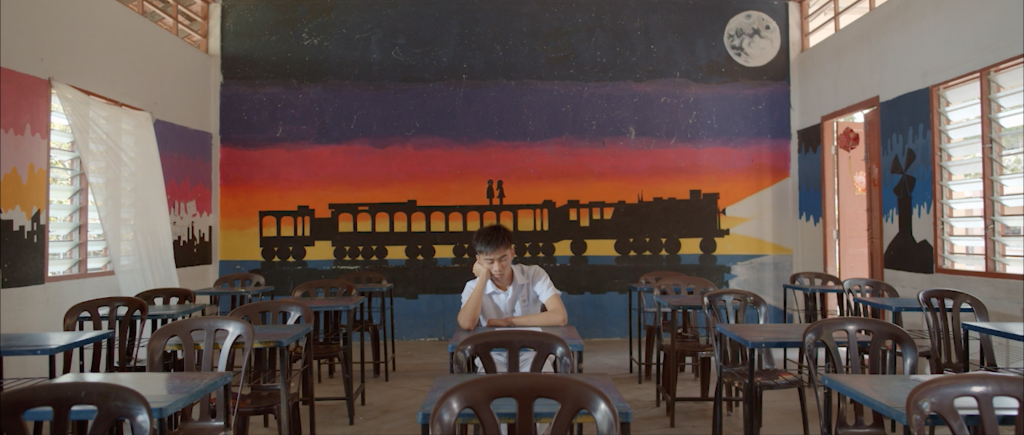 By The Southern Sea (南海的小镇) | Malaysia | 2019 | 20′
Dir. Vincent Kong Yentao
A boy wishes to escape the ridiculous town which he was born into. He is confused about all the false things surrounding him, until one day he meets a mysterious woman at the beach, eventually realising that all these piles of puzzles are just part of growing up.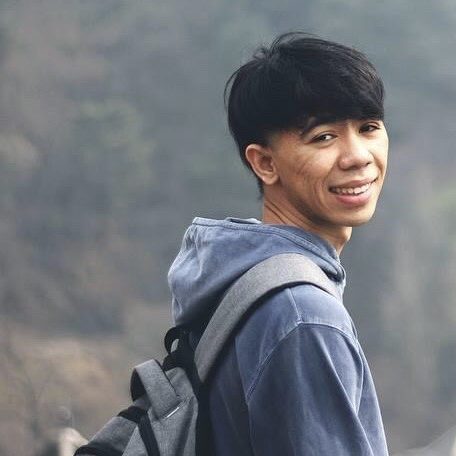 About The Director
A young filmmaker graduated from Communication University of China in 2019, majoring in Film Directing. 'By The Southern Sea' is his debut work, which won The Best Picture Award at the 6th Silk Road International Film Festival in China.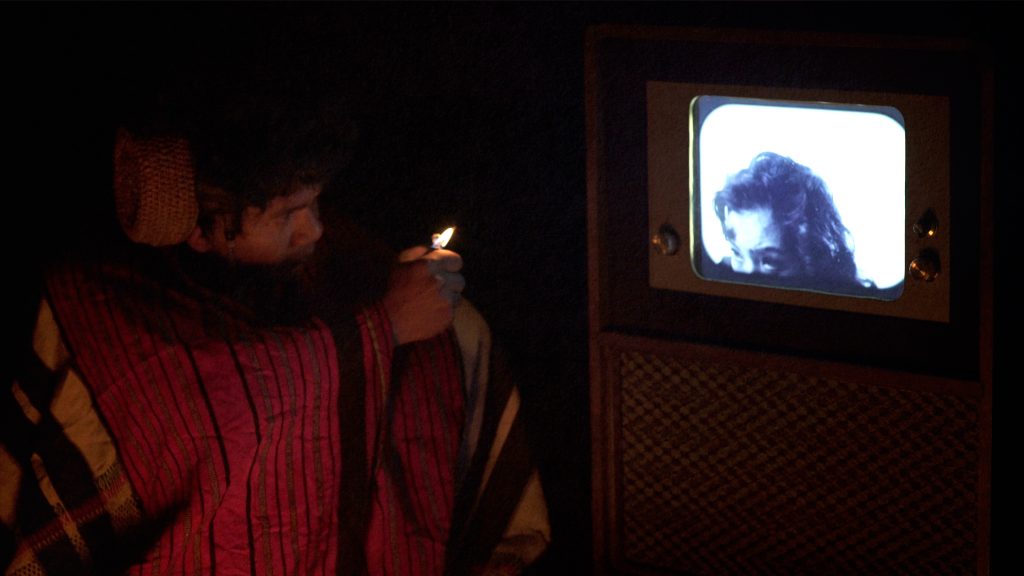 Star (Tokwifi) | Philippines | 2019 | 20′
Dir. Carla Pulido Ocampo
A 1950s showbiz star, trapped inside a television, crashes down to earth. A frightened but probing indigenous farmer saves her. Deep into the night, the two try their best to engage each other. But glitches, language differences, and the offensive political incorrectness of 1950s TV all get in the way.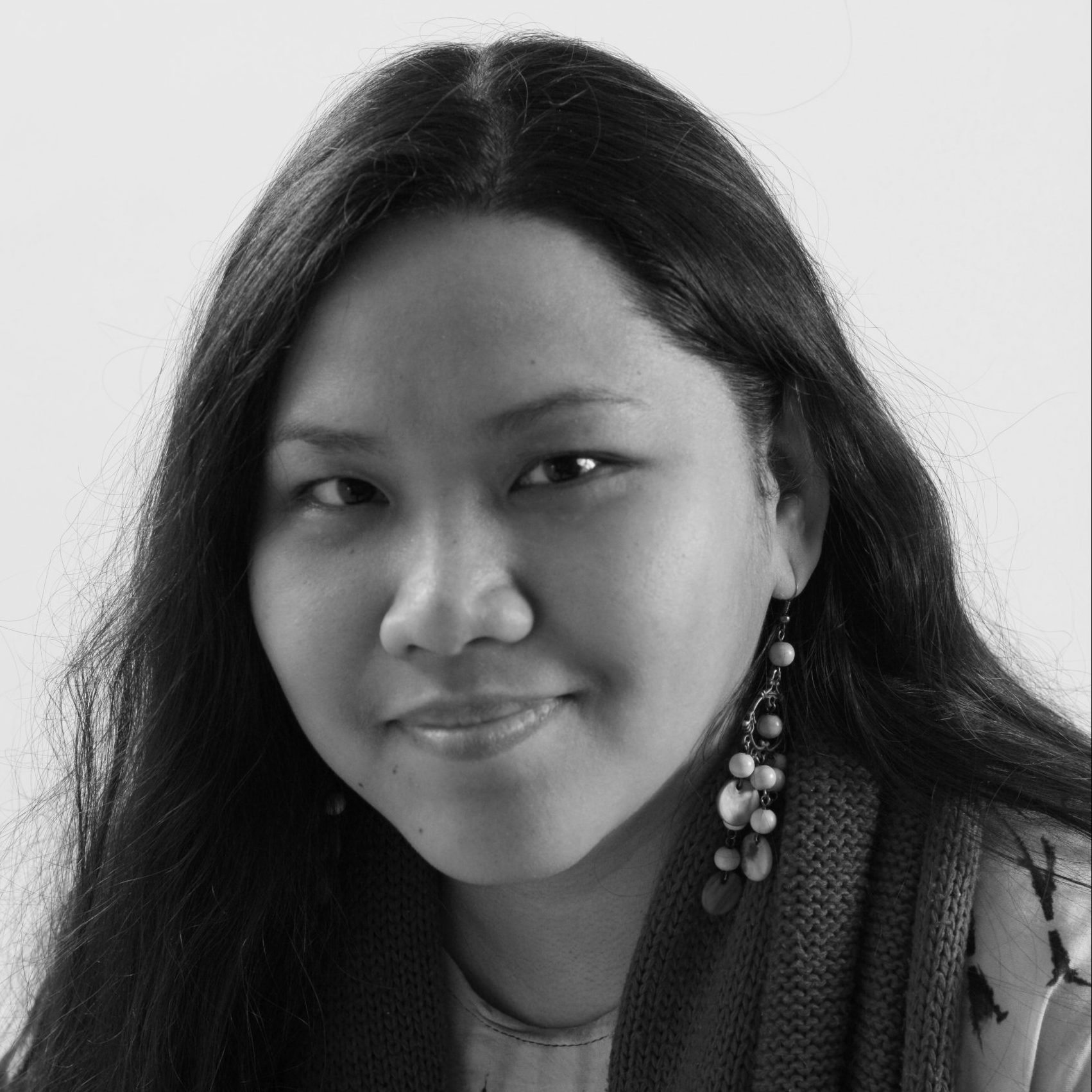 About The Director
Carla is a grassroots filmmaker known for works inspired by the culture and lore of the indigenous Bontok Igorot people. She wrote the seminal Philippine documentary 'Bontok, Rapeless', and is the writer and director of the short 'Tokwifi' (Star) copping Special Jury Prize at the 7th QCinema International Film Festival.
Hush, tonight the dead are dreaming loudly | Thailand | 2019 | 16′
Dir. Kong Pahurak
On the anniversary of a political massacre, the survivors are gathering together to mourn for their loved ones. Unexpectedly, one of the dead shows up and tries to sabotage the ceremony.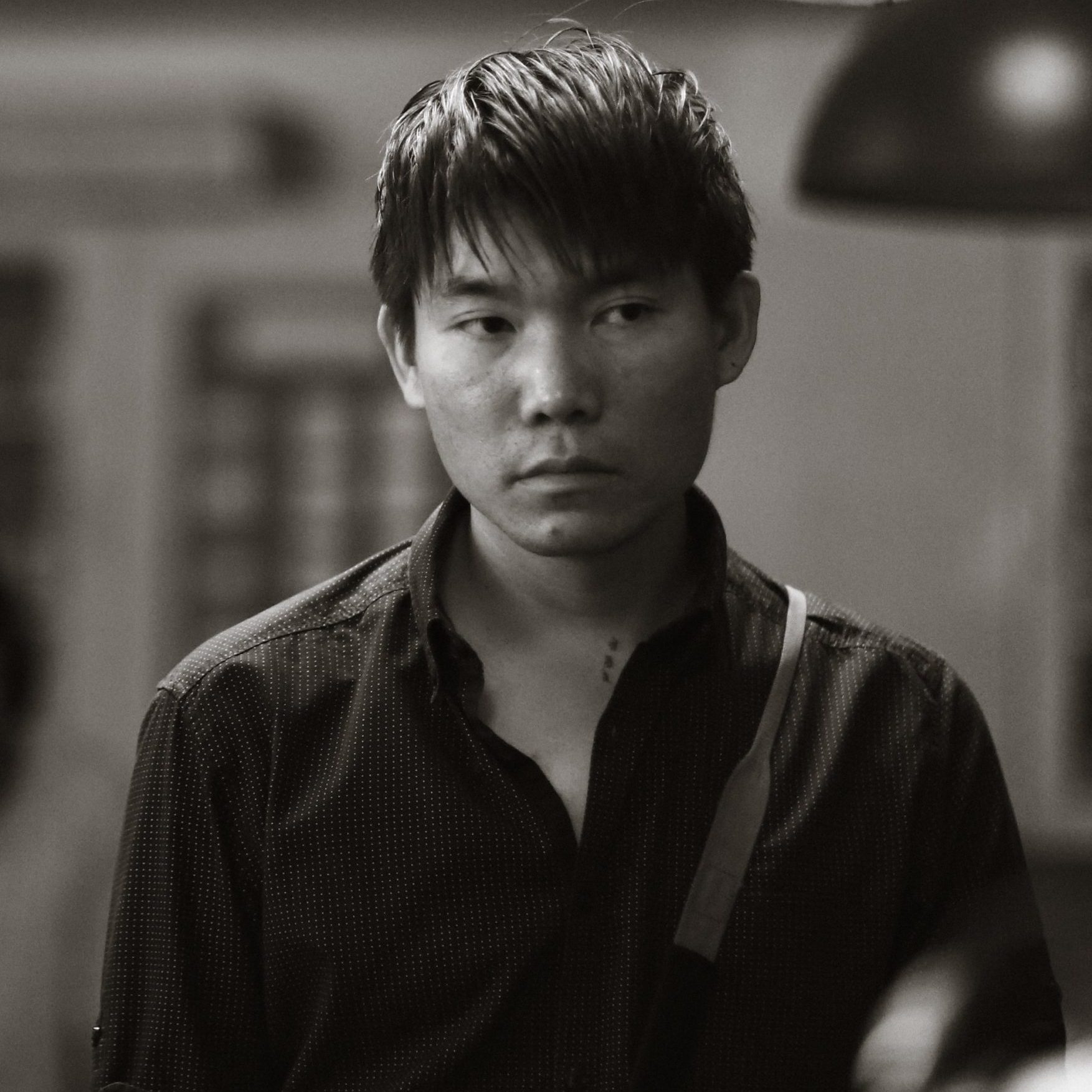 About The Director
Kong Pahurak is a writer/Director from Thailand. He is also working as Director of Photography to many Directors such as Aditya Assarat, Pimpaka Towira, Prabda Yoon, Edmund Yeo, and Woo Mingjin.

SeaShorts Competition 2
AVAILABLE:
13 September 9:00PM – 14 September 9:00PM (GMT+8)
19 September 12:00AM – 19 September 11:59PM (GMT+8)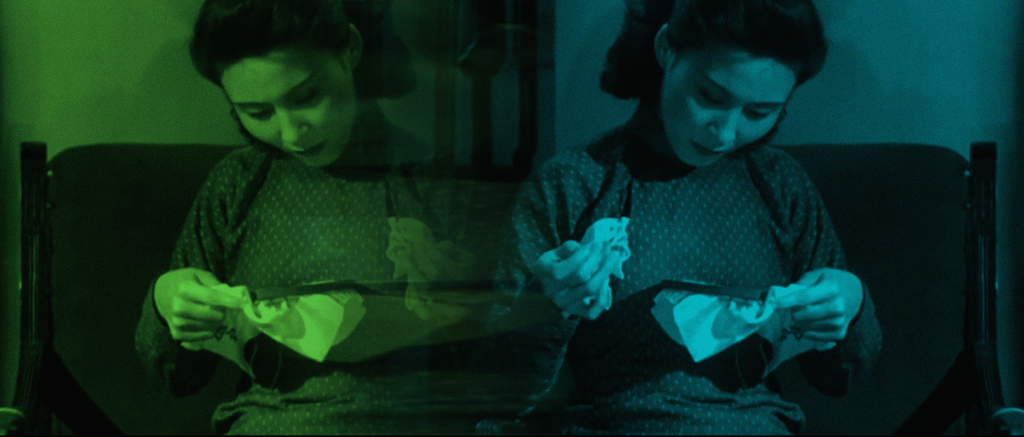 Mary, Mary, So Contrary | Singapore | 2019 | 15′
Dir. Nelson Yeo
Repurposing and manipulating footage from two classic films and the filmmaker's own personal footage, 'Mary, Mary, So Contrary' weaves together a phantasmagoric narrative about a Chinese woman named Ma Li who dreams that she is a Caucasian woman named Mary.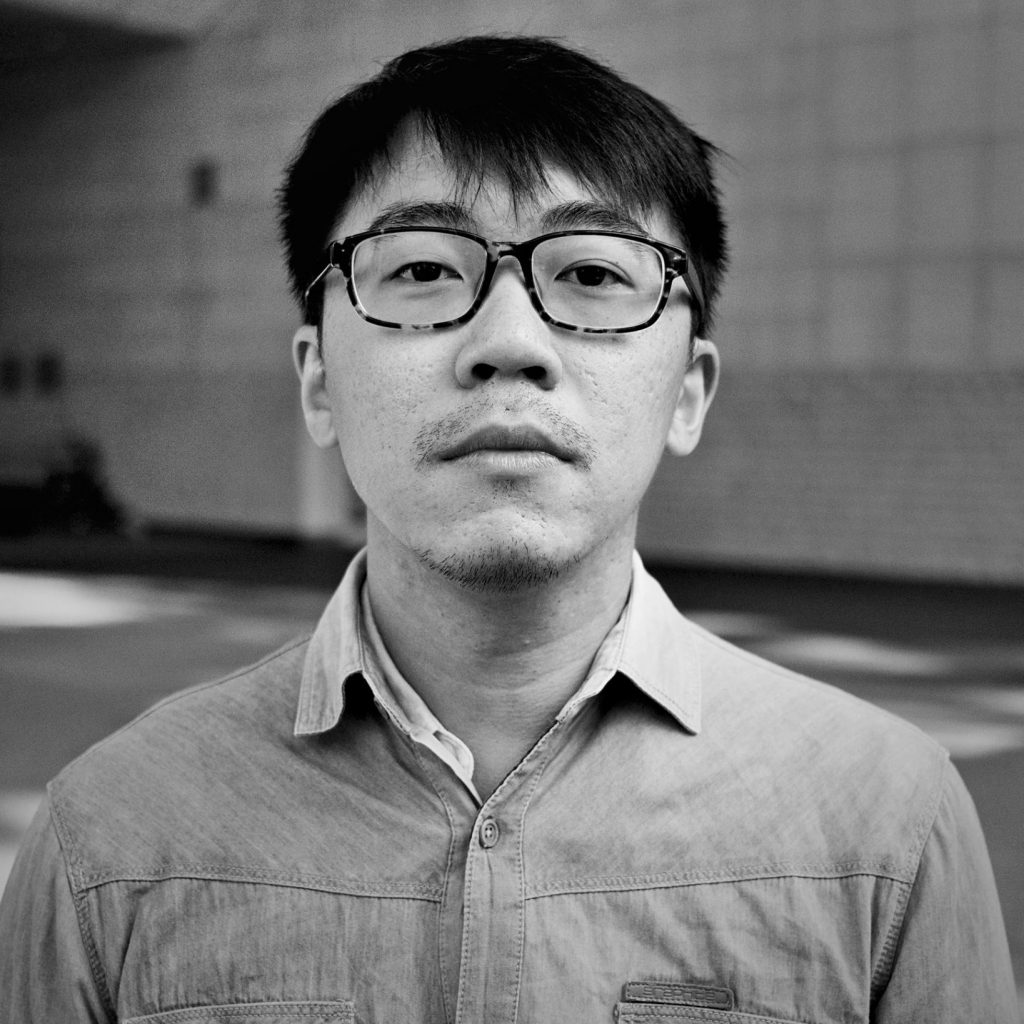 About The Director
Nelson Yeo is a Singaporean filmmaker. He graduated with a Bachelor of Fine Arts in Digital Filmmaking from Nanyang Technological University in 2011. He participated in Berlinale Talents Tokyo in 2014, BiFan Fantastic Film School in 2015 and Locarno Filmmakers Academy in 2018. He is currently working on his debut feature film which was selected to participate in SGIFF Southeast Asian Film Lab 2017.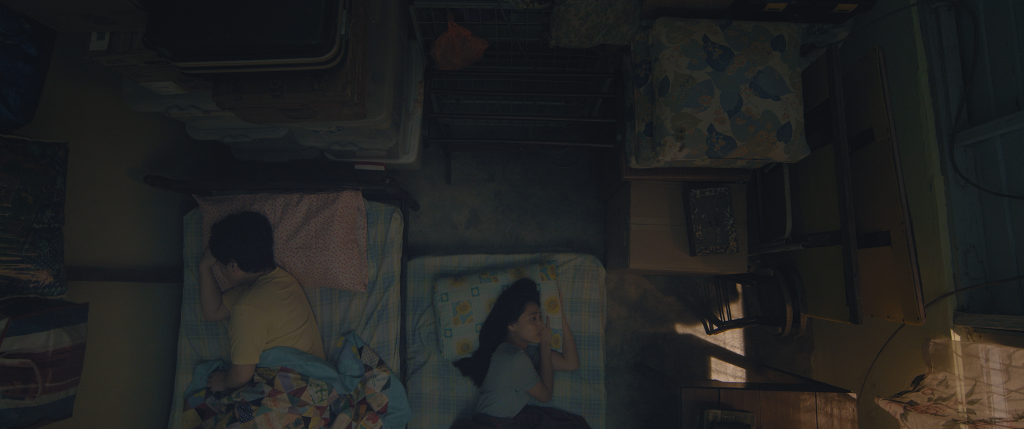 The Cloud Is Still There (藍藍天空) | Malaysia | 2020 | 19′
Dir. Mickey Lai Loke Yee
When her grandfather becomes terminally ill, Xiao Le, a young Christian woman, faces a critical decision over whether she should intervene with her family's Taoist rituals. Driven by a desire to save his soul, she begins secretly praying by his bedside. When her mother discovers her deceit, she is devastated.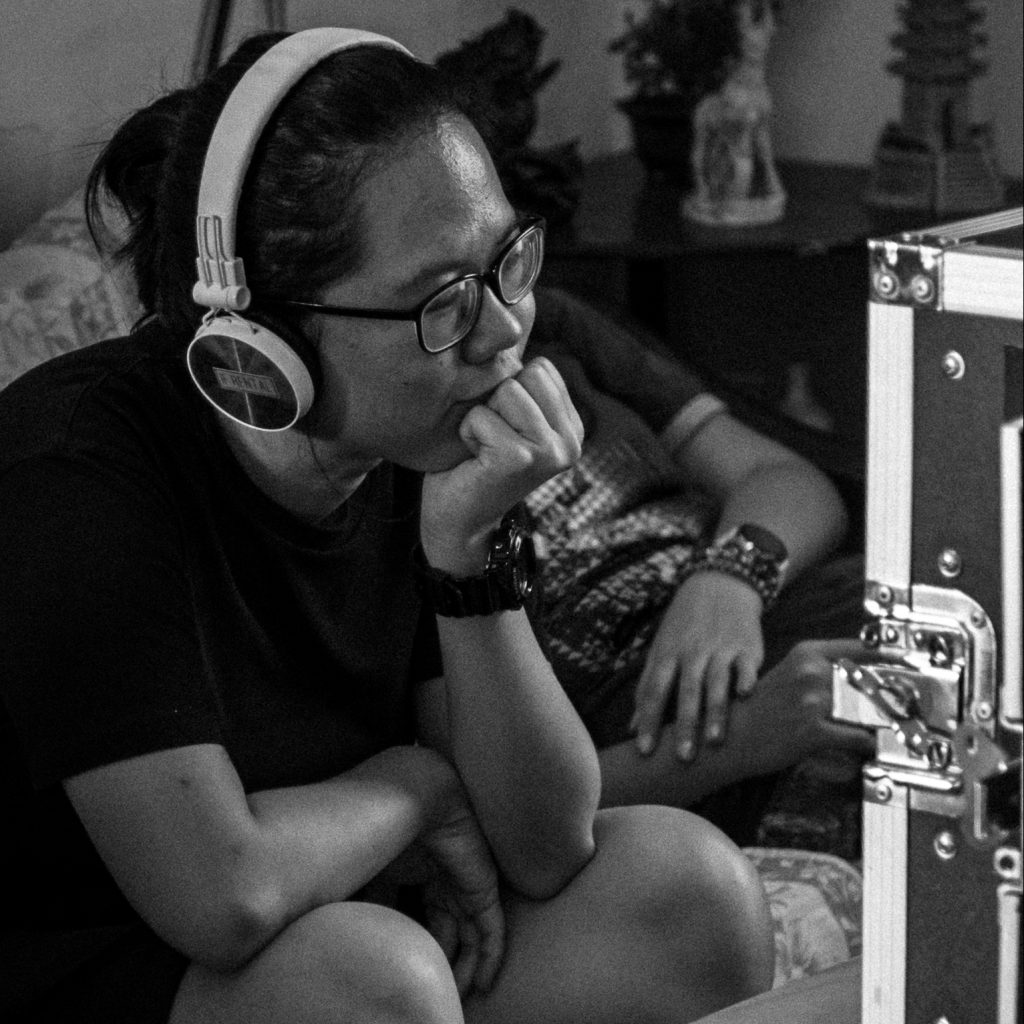 About The Director
Born in 1995, Malaysia, Mickey Lai is an emerging writer/Director. In 2020, she graduated with Master of Fine Arts – Film and TV Production at Met Film School, London. She is actively involved in Malaysia's Film and TV industry. 'The Cloud Is Still There' is her debut, semi-autobiographical short film.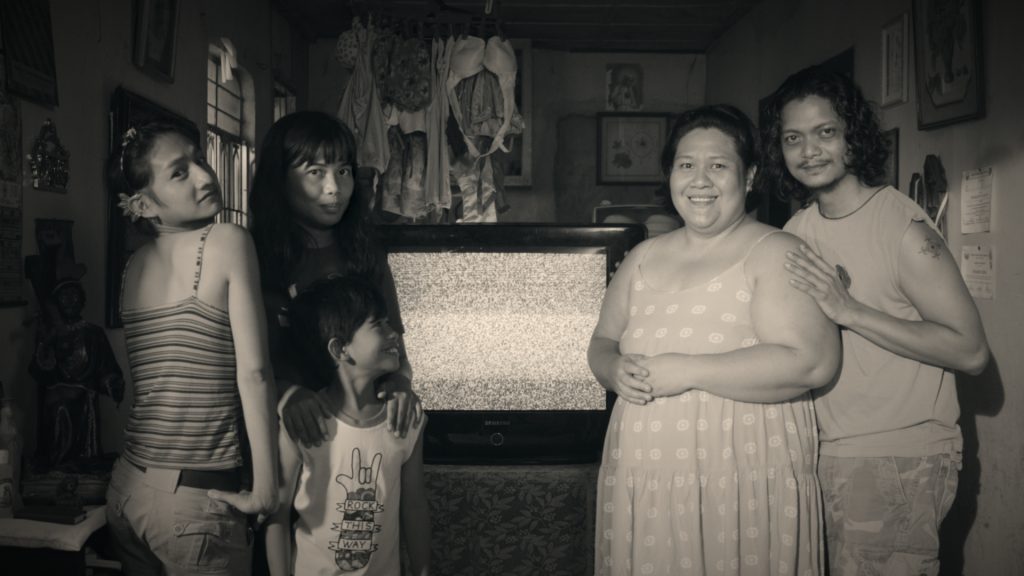 The Slums | Philippines | 2019 | 20′
Dir. Jan Andrei Cobey
'The Slums' is a mockumentary that follows a documentary team as they terrorise a poor family living in the urban slums of Manila. The film features the colourful lives of the Reyes family: Nayda, the family's loving mother with body image issues; Julio, the hardworking but not very bright father; Oliver, the fabulous son who wants to be a supermodel; Boy, the youngest and naughtiest child; and Pam, the feisty eldest child of the family.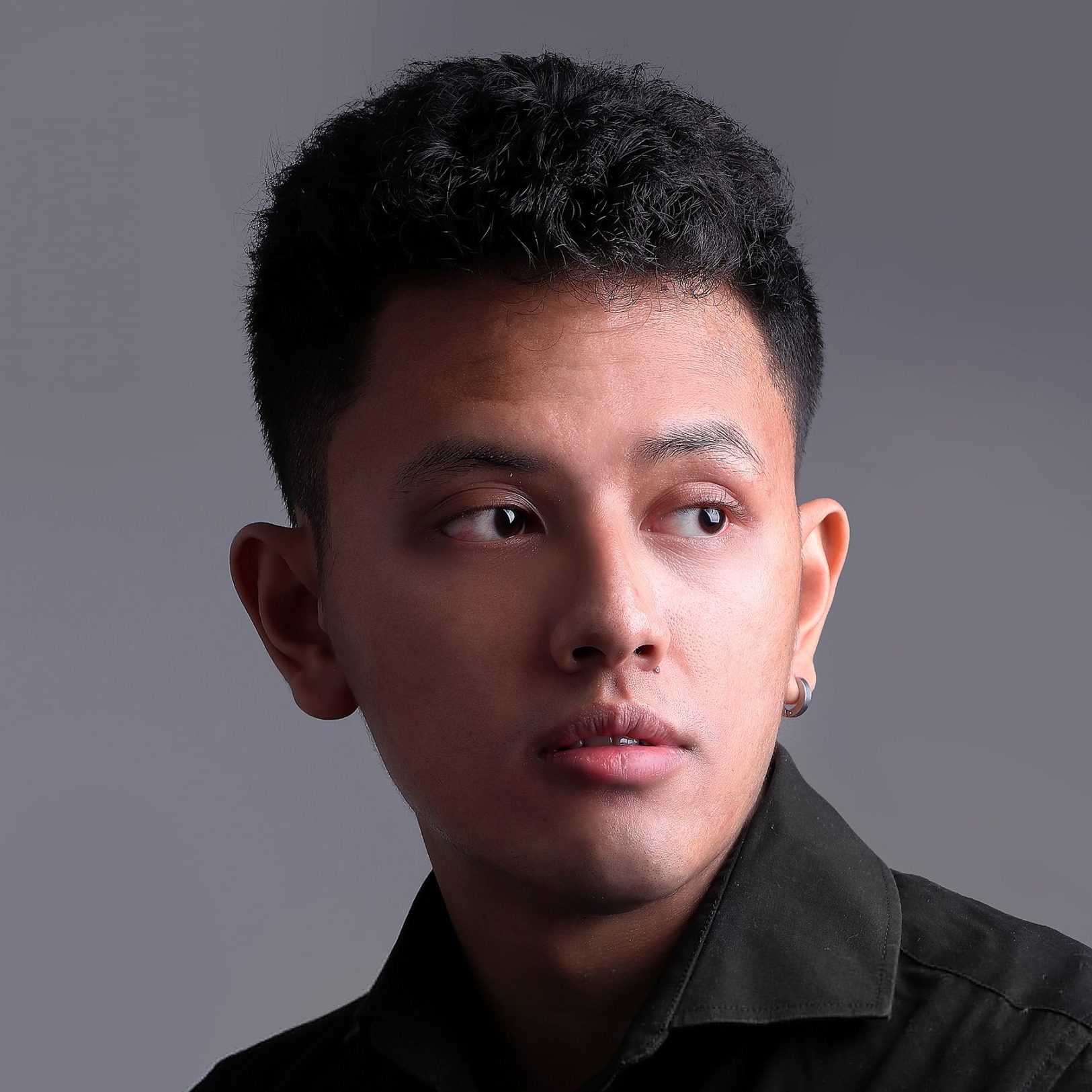 About The Director
Jan Andrei Cobey is a 24-year old filmmaker from Manila, Philippines. He graduated from the University of the Philippines Diliman with a BA Film degree in 2019. His shorts were screened in various film festivals in the Philippines and abroad. Currently, he's a freelance video editor and colorist.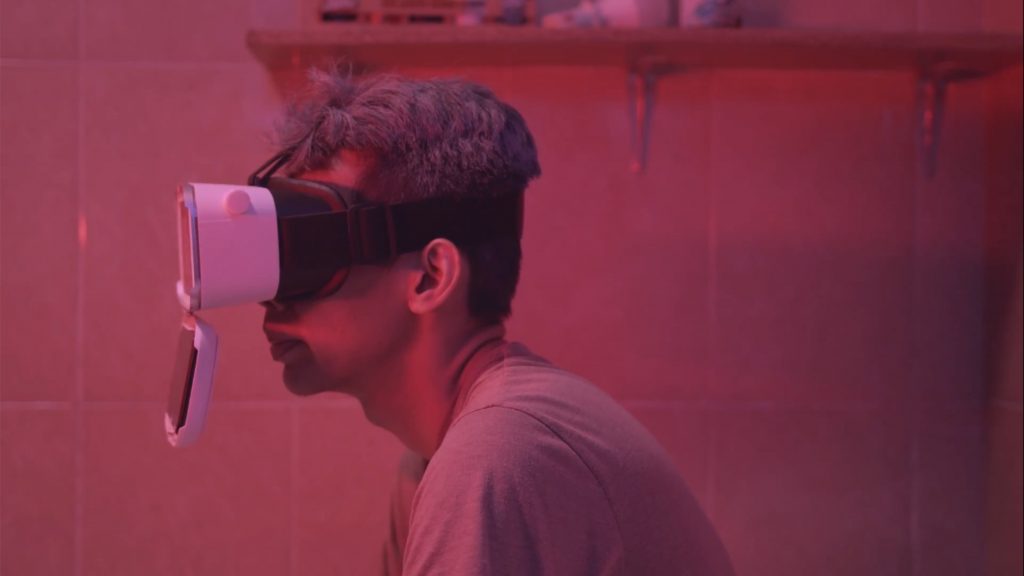 Shitpost | Indonesia | 2019 | 14′
Dir. Wimar Herdanto
Zakaria, a motorcycle freestyler, experiences confusion when he is forced to become a Youtuber on the wishes of his girlfriend, Nurul, who is much younger than him.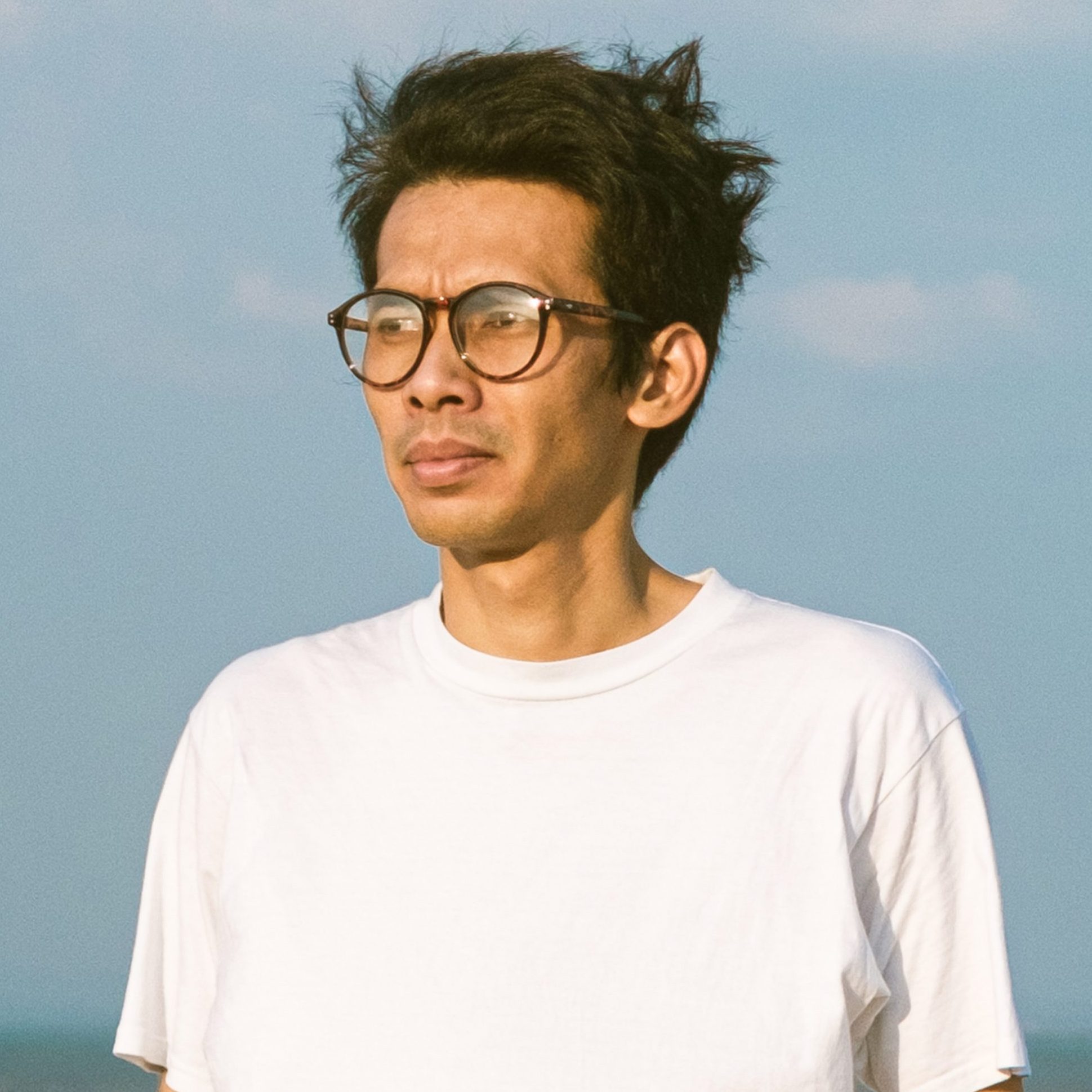 About The Director
Wimar Herdanto is a filmmaker and Video Artist graduated from the Department of Communication Airlangga University, Surabaya. Learn to make movies when joined Kine Klub in FISIP UNAIR. Currently teaches film and design in the Department of Communication Airlangga University, Surabaya. He is also the Director of FESTCIL – Film Festival in Surabaya, Indonesia.

SeaShorts Competition 3
AVAILABLE:
14 September 8:00PM – 15 September 8:00PM (GMT+8)
19 September 12:00AM – 19 September 11:59PM (GMT+8)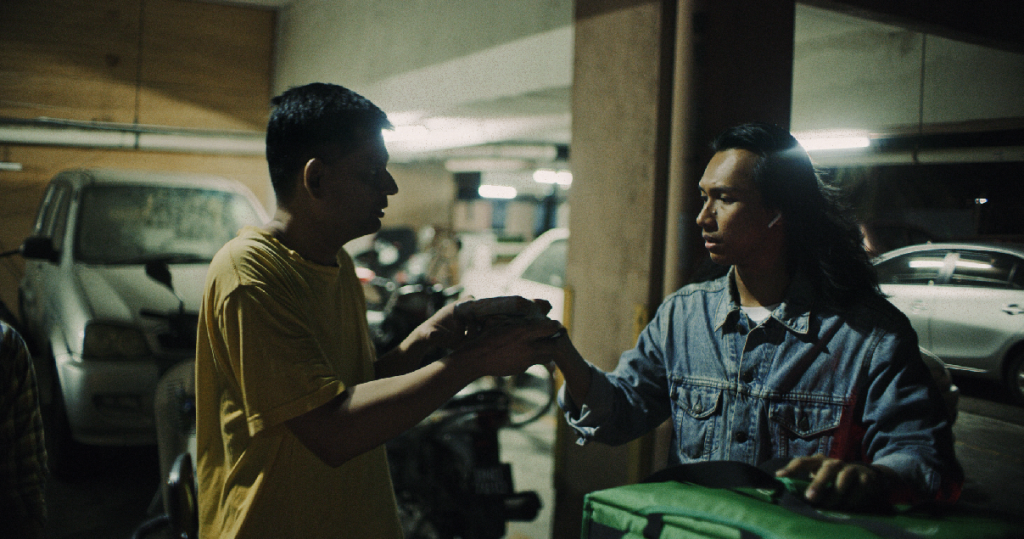 Peon | Malaysia | 2019 | 15′
Dir. June Wong, Shaiful Yahya, and Syaz Zainal
'Peon' is a true story told through a delivery rider's phone screen. An order comes in to deliver passports. On his way, he receives a voice message offering him money to send it to a different address. He finds out that the passports belong to a group of Bangladeshi workers.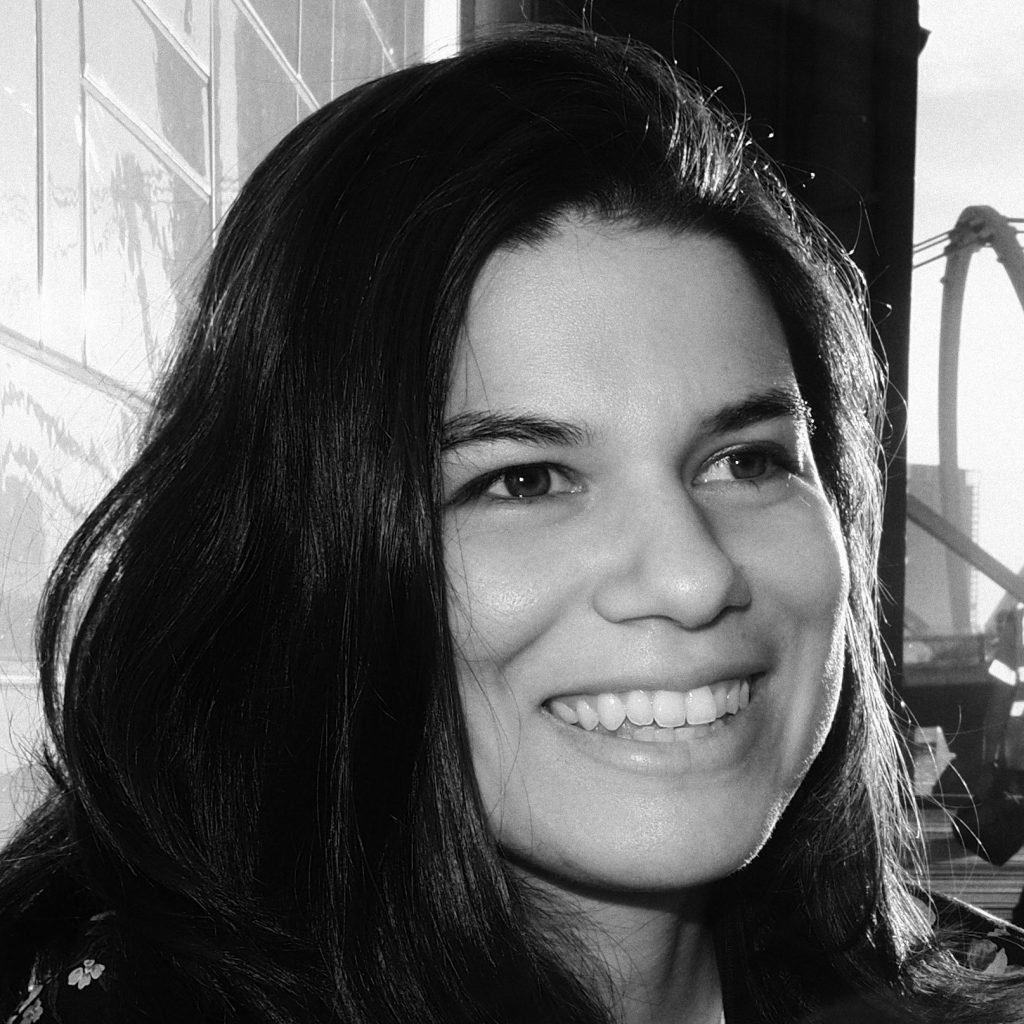 About The Directors
June Wong holds a Diploma in Performing Arts from Sunway University and a BA in Film and Digital Media from Deakin University, Australia. Her work ranges from branded content to web series. Her pitch to HOOQ Filmmakers Guild 2018 was selected as one of the top 5 in Southeast Asia.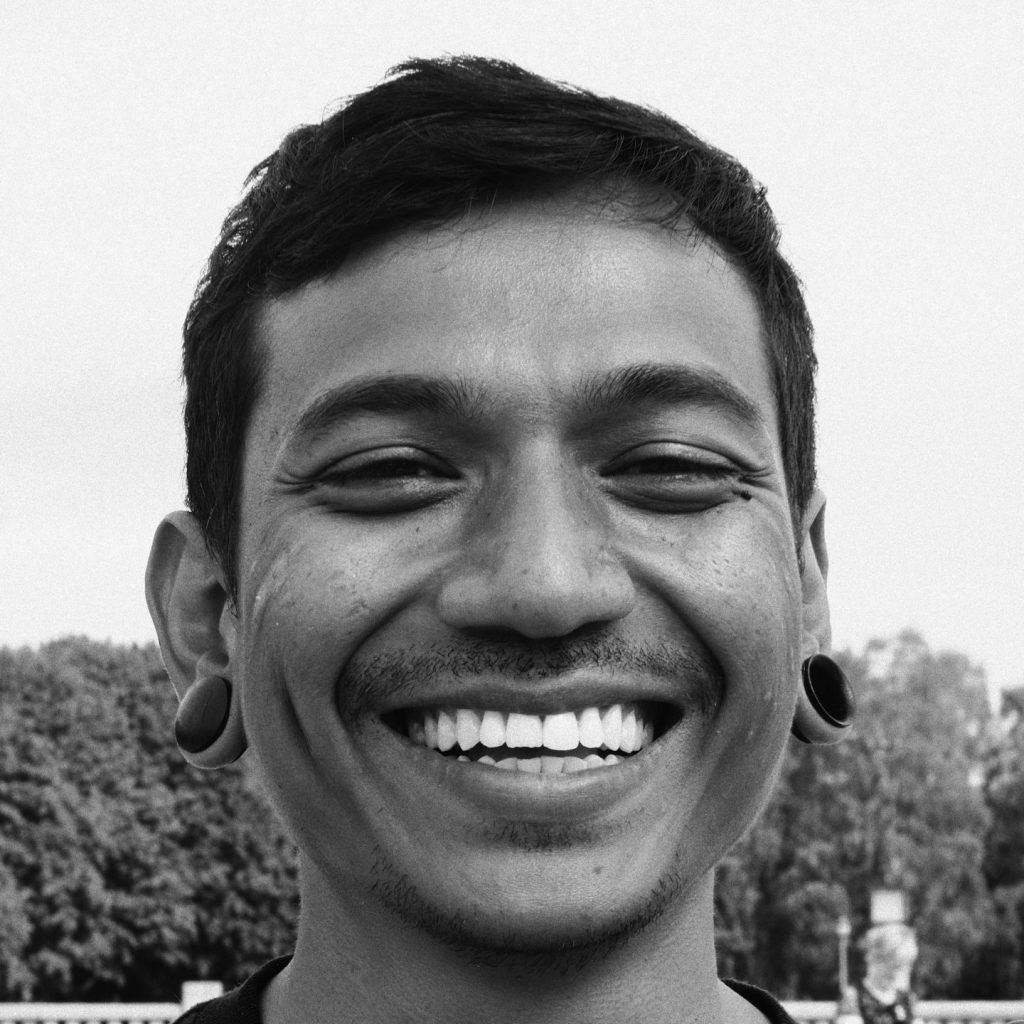 Shaiful Yahya is a self-taught Director based in Kuala Lumpur with a Diploma in Audio Engineering. His short biographical documentary, 'Anuar 'Black' Mustapha' won the 2017 Everyday Humans short film competition. His pitch for HOOQ Filmmakers Guild 2018 landed him the grant to make TV series Pilot entitled: 'Babi!'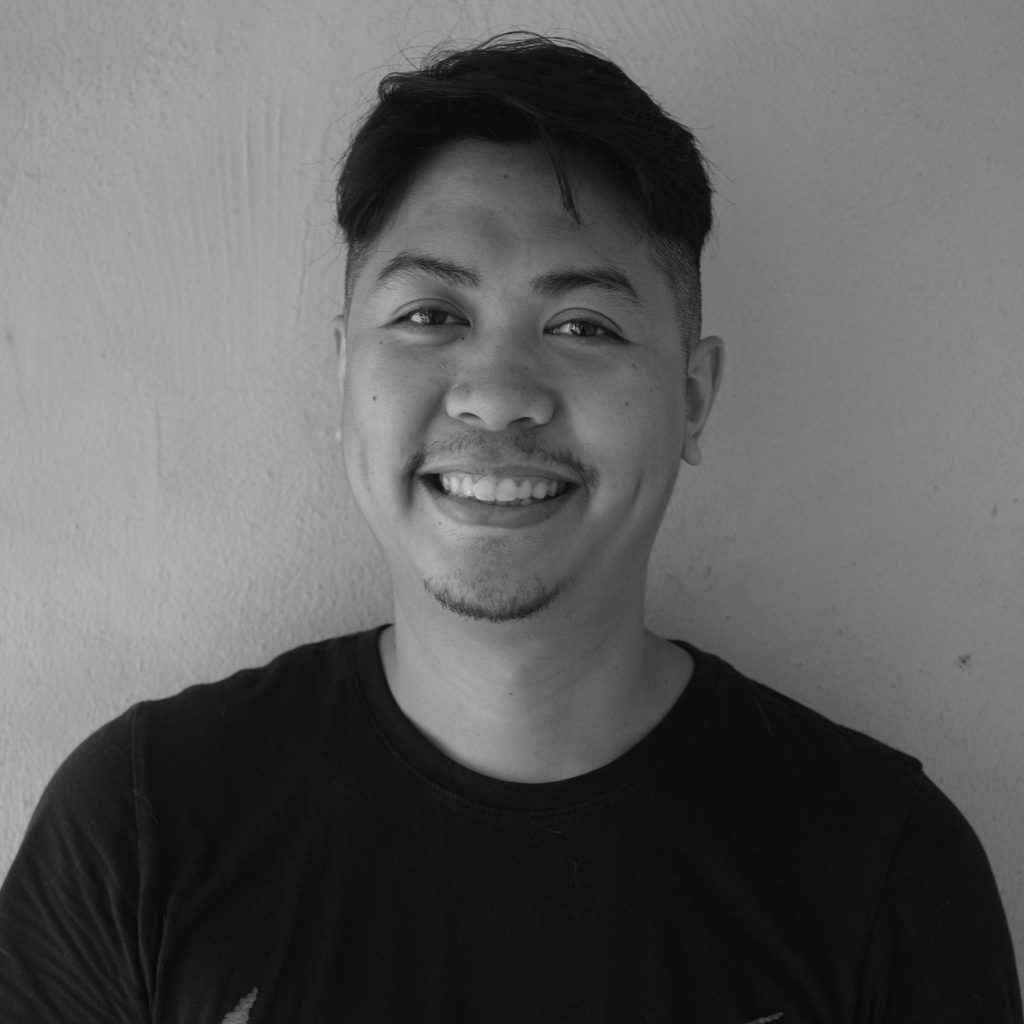 Syaz Zainal is a Kuala Lumpur based filmmaker involved in notable projects like Netflix's 'Marco Polo Season 1 & 2', 'Crazy Rich Asians', 'Asia's Got Talent Season 1', 'The Amazing Race Asia' and 'The Garden of Evening Mist'. He holds a BA in Communication and Media Management from Taylors University.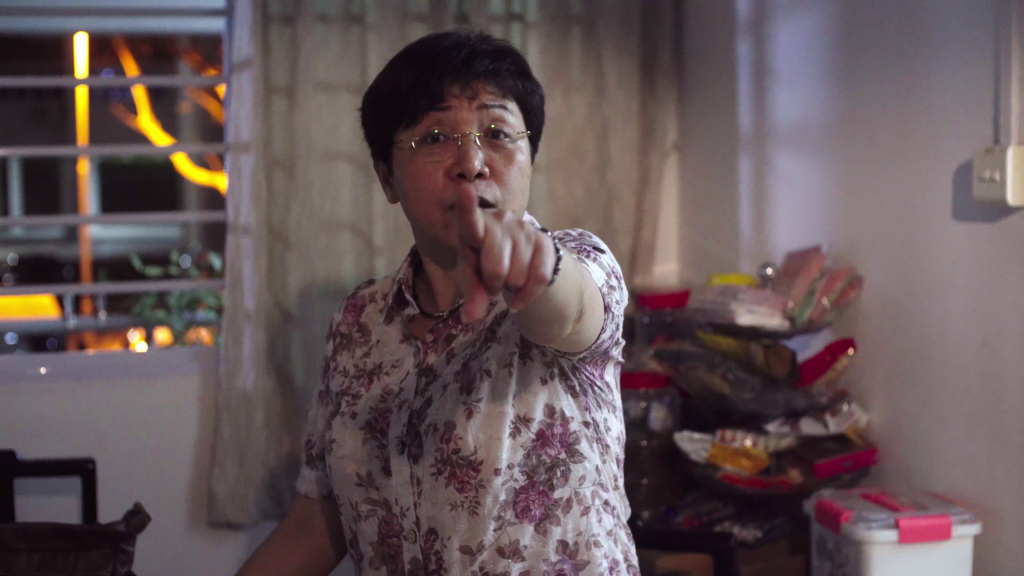 How He Met My Mother (他怎麼遇見我媽) | Singapore | 2020 | 15′
Dir. Colin Huang Ruobin
Crystal has just broken up with her boyfriend, whom her mother vehemently objects to her dating. Her ex-boyfriend decides that it is time to clear things with Crystal's mother before they split ways for real…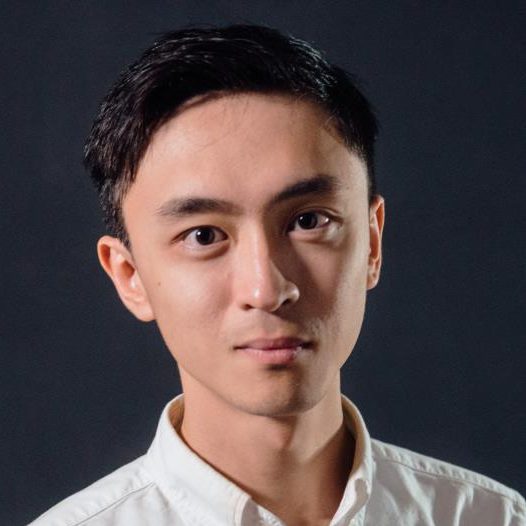 About The Director
Colin Huang is a Singaporean filmmaker currently pursuing his MFA Filmmaking in Taipei, Taiwan. He has been actively making films since 2011. He likes genre films and have since made science fiction, romance comedy and thrillers; sometimes blending them all together.

A Closed Mouth Catches No Flies (Ora Srawung, Mati Suwung) | Indonesia | 2020 | 18′
Dir. Destian Rendra Pratama
Mrs. Endah's shop is a frequent gathering place for women in the village. One day, her son loses his expensive toys. The women there suspect Tekor, Mrs. Murti's son, to be the culprit and in turn, talk about Mrs. Murti's family.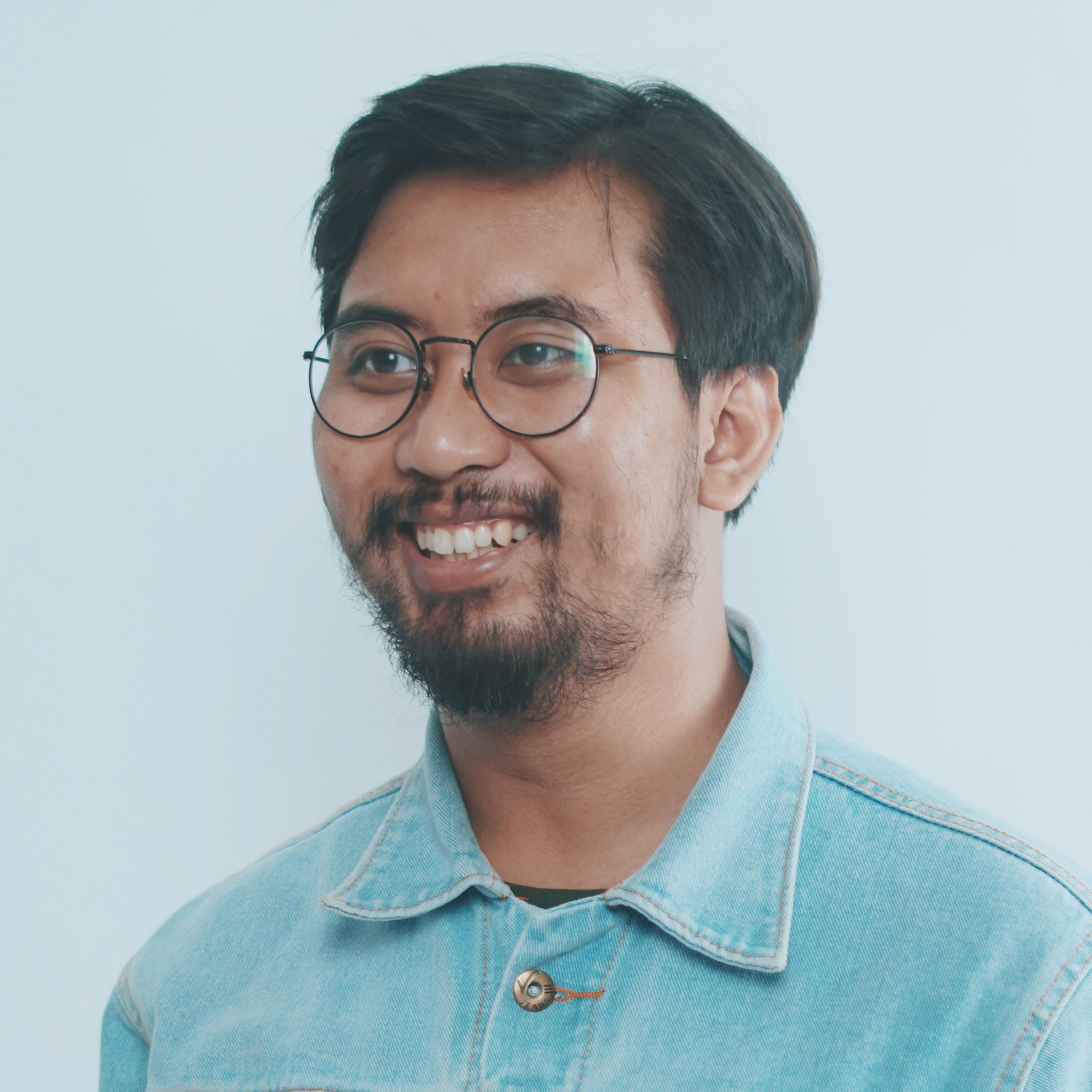 About The Director
Destian Rendra Pratama is a graduate of Visual Communication Design Department, State University of Malang. As a filmmaker, he has shown an interest in exploring history, simple stories about family, uncommon stigma in society, as well as socio-political issues that exist in the lower middle class society. His work 'Sowan' was awarded at the 5min Video Challenge Singapore, and also selected as an Official Selection at the 2019 Vidsee Juree Awards.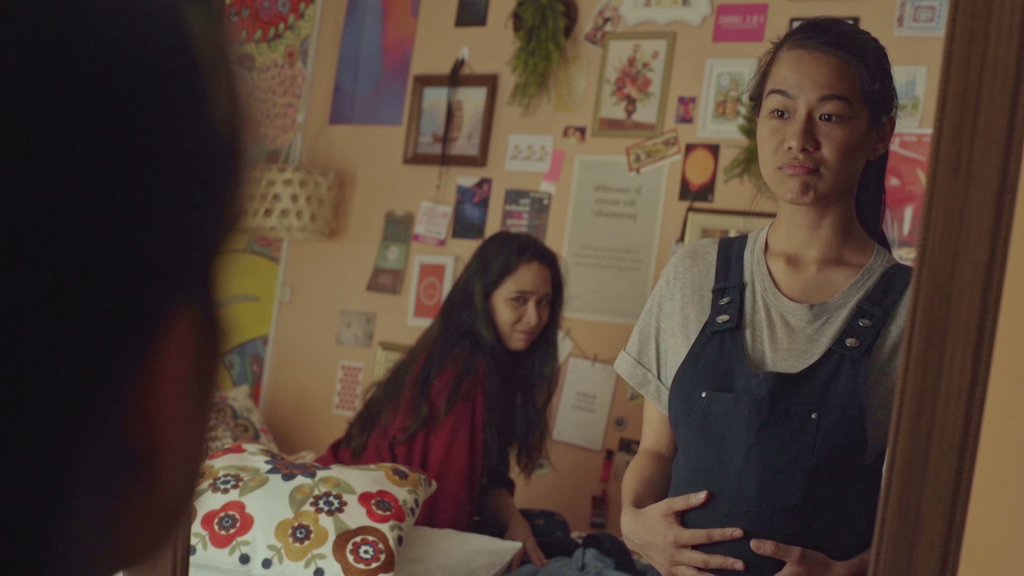 Ladies' Choice | Philippines | 2020 | 11′
Dir. Celina Peñaflorida
While grieving the loss of a long-term relationship, Miriam confides in her mother leading to a tense argument about motherhood.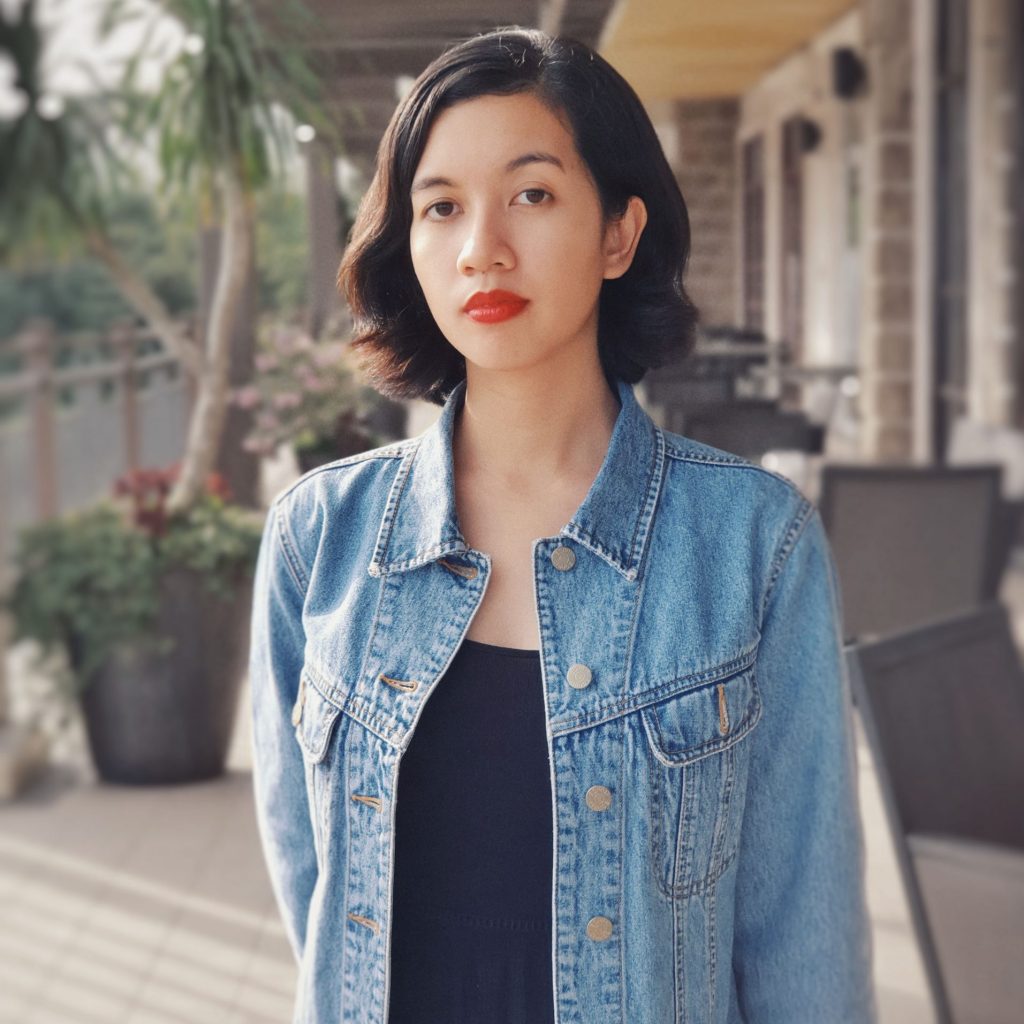 About The Director
Celina Peñaflorida is a BA Digital Filmmaking graduate from the Philippines and has worked as a Production Designer and Art Director in various films and advertisements. She is a recipient of the Globe Studios Short Film Grant for her film, 'Kulas, Berto, and The Mirrors', which is currently in development.

SeaShorts Competition 4
AVAILABLE:
15 September 8:00PM – 16 September 8:00PM (GMT+8)
19 September 12:00AM – 19 September 11:59PM (GMT+8)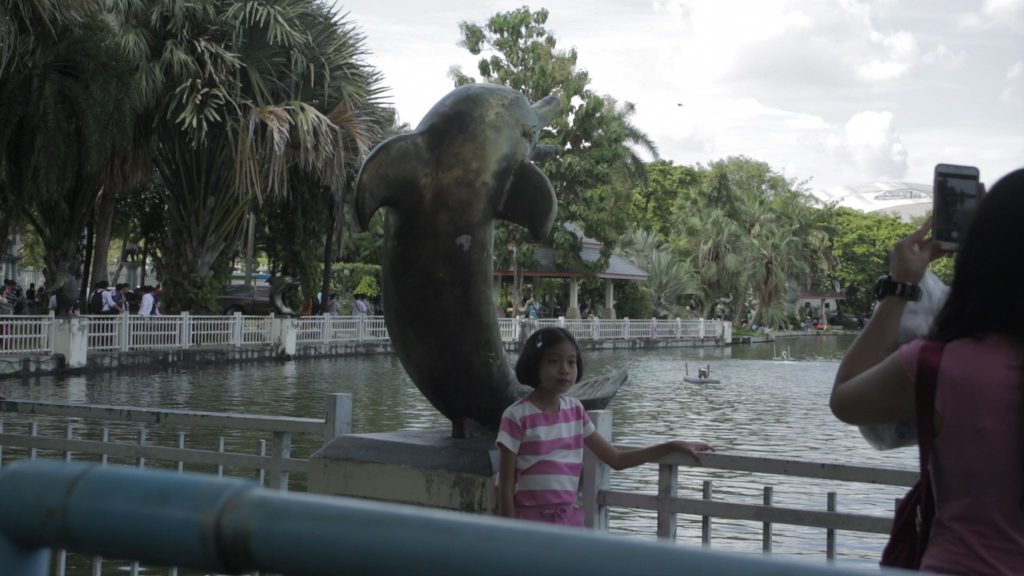 Prelude of the moving zoo | Thailand | 2020 | 17′
Dir. Sorayos Prapapan
Dusit Zoo closed to the public in 2018. The iconic, popular spot started life as Thai King Rama V's private garden. The filmmaker records the last day it's open in his own idiosyncratic way.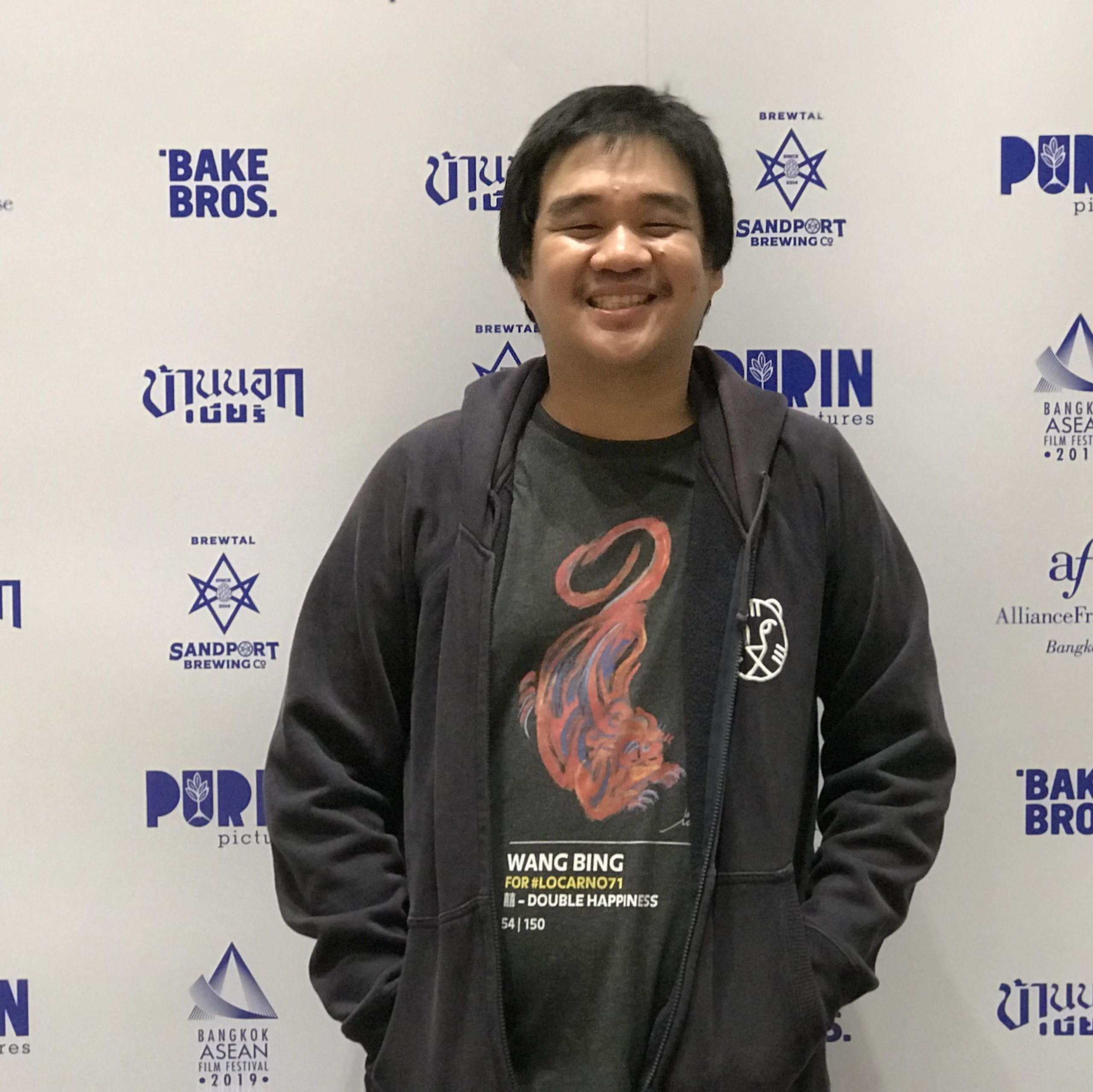 About The Director
Sorayos Prapapan (1986, Thailand) is an independent filmmaker, He has directed several short films which won awards in his home country and were shown in many international film festivals including Venice,Locarno,Rotterdam and Clermont-Ferrand.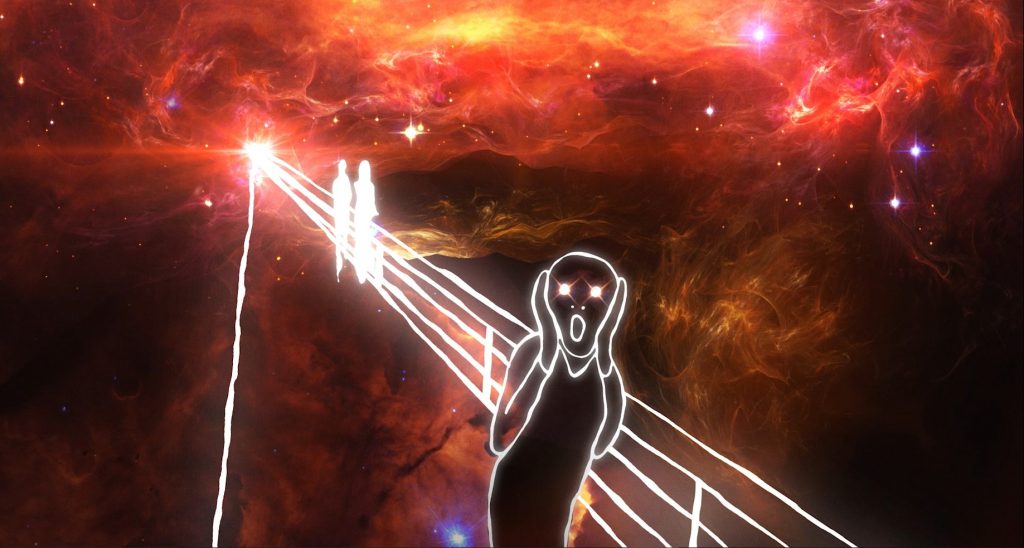 The Quiet | Malaysia | 2019 | 10′
Dir. Radheya Jegatheva
When an astronaut ponders on the quietude of space, he comes upon a startling self-realisation. The truth is written in the stars, but what will he uncover?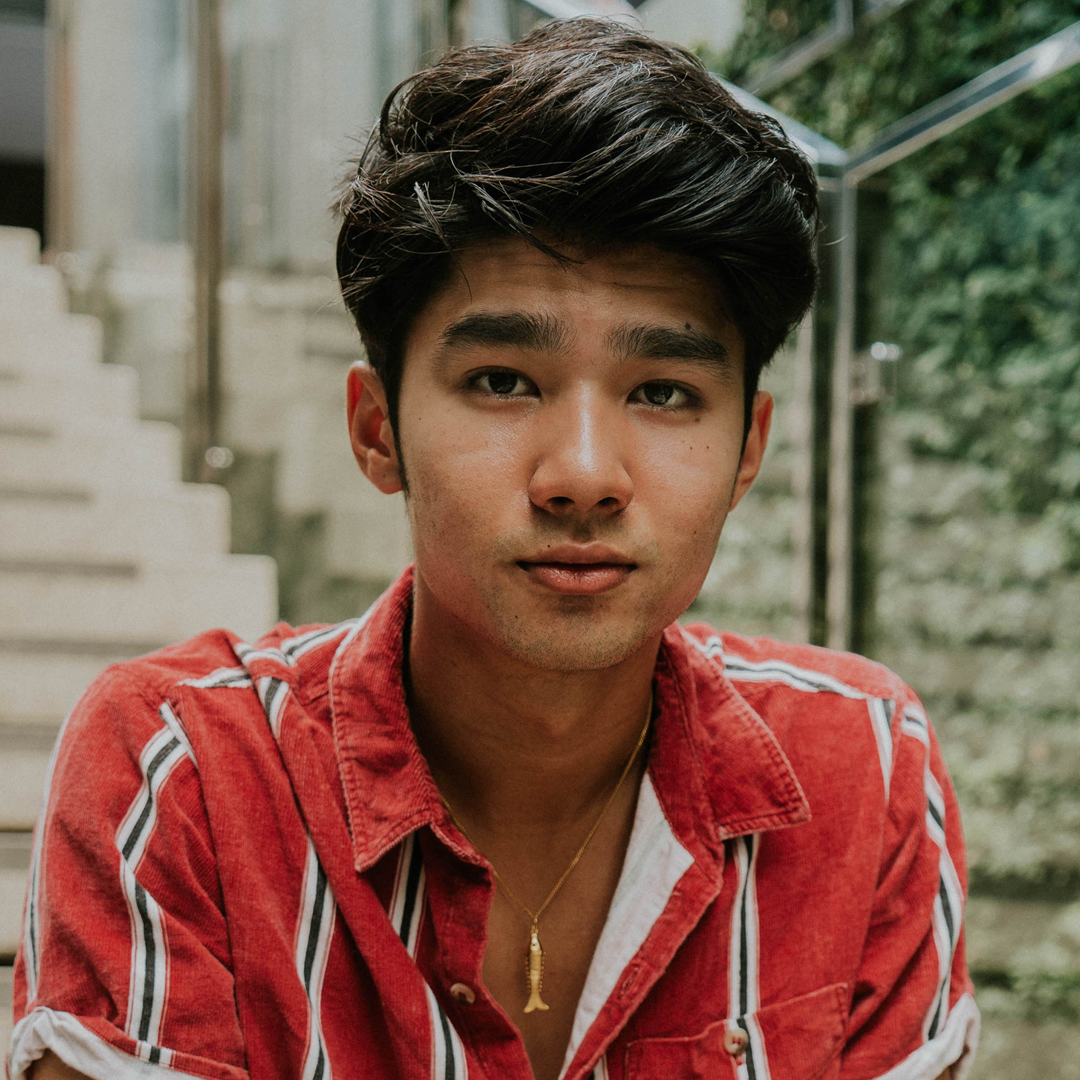 About The Director
Radheya Jegatheva is a filmmaker born in Johor, Malaysia now studying for a Bachelor of Commerce and Arts at Curtin University in Western Australia. Radheya's films have been selected to 16 Academy Award Qualifying Festivals. Radheya's films collectively have more than 900 official selections and 340 awards worldwide.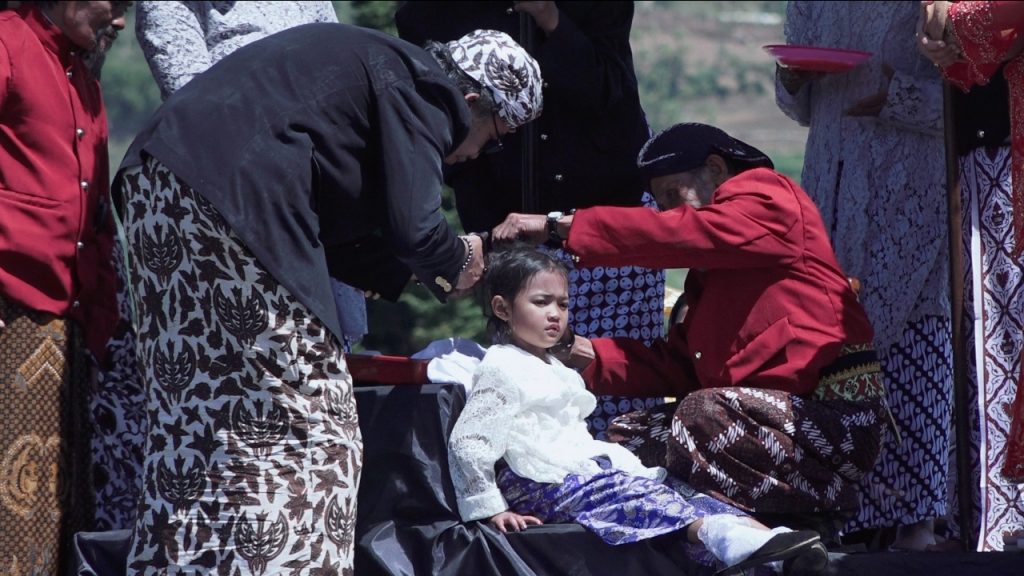 Gimbal: A Bet Between Tradition and Pride | Indonesia | 2020 | 16′
Dir. Sidiq Ariyadi
A farmer named Sutrisno has a daughter named Alya who has dreadlocks. The dreads were never made but given away. People believe that the dreadlocked child was given by a supernatural ancestor. People also believe there is a supernatural spirit that follows the child along with the hair. To free the child, it is necessary to hold dreadlocks rituals.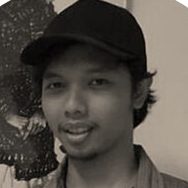 About The Director
Sidiq Ariyadi was born in Temanggung, on February 9, 1997. He is a documentary filmmaker who exploits simple stories about family. its trademark is the use of observational methods that emphasize intimate relationships between subjects. He would rather show events than tell events.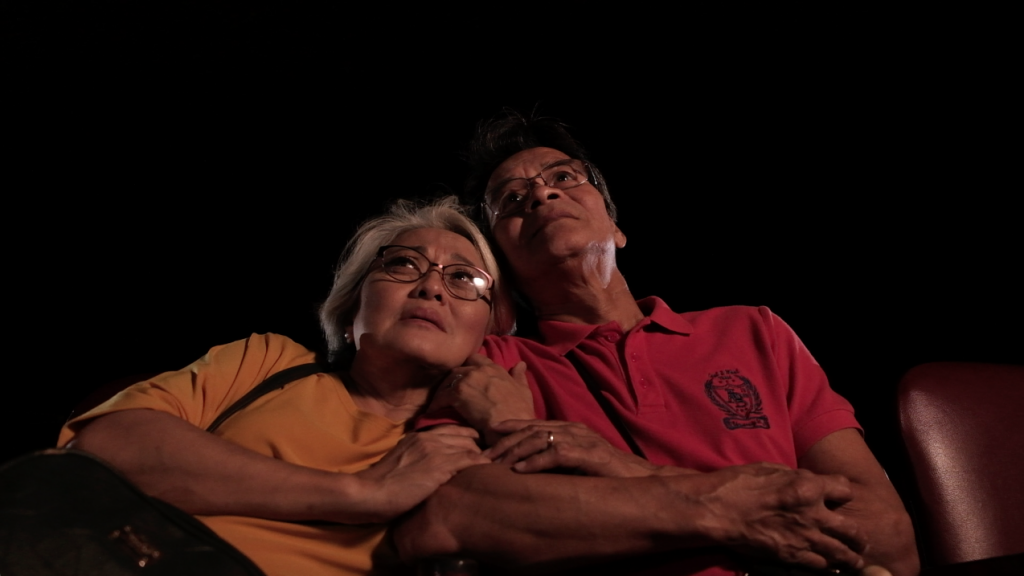 A Remembering of Disremembering (Ang Pag-alaala sa Sadyang Paglimot) | Philippines | 2019 | 19′
Dir. Cris A. Bringas
Told through the tales of love of a retiring film projectionist and a late-blooming actress, the short documentary delves into the journey of Manila's oldest movie theater from grandiosity to obsolescence.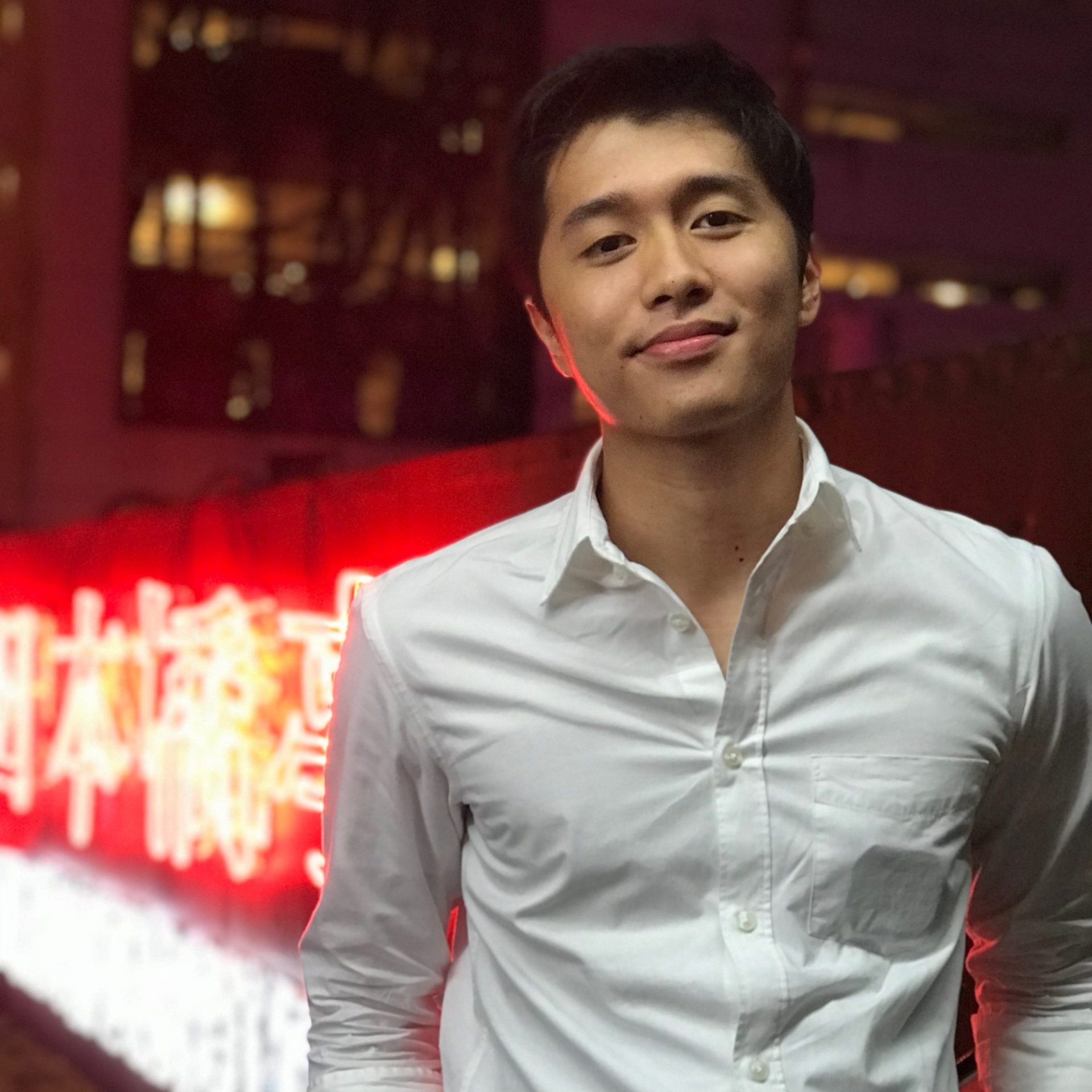 About The Director
Cris Bringas is currently pursuing a Master's degree in Media Studies (Film) at the University of the Philippines Film Institute. Aside from studying, he is also making film sets a better place by assisting in various production work, and creating new worlds by taking on scriptwriting gigs.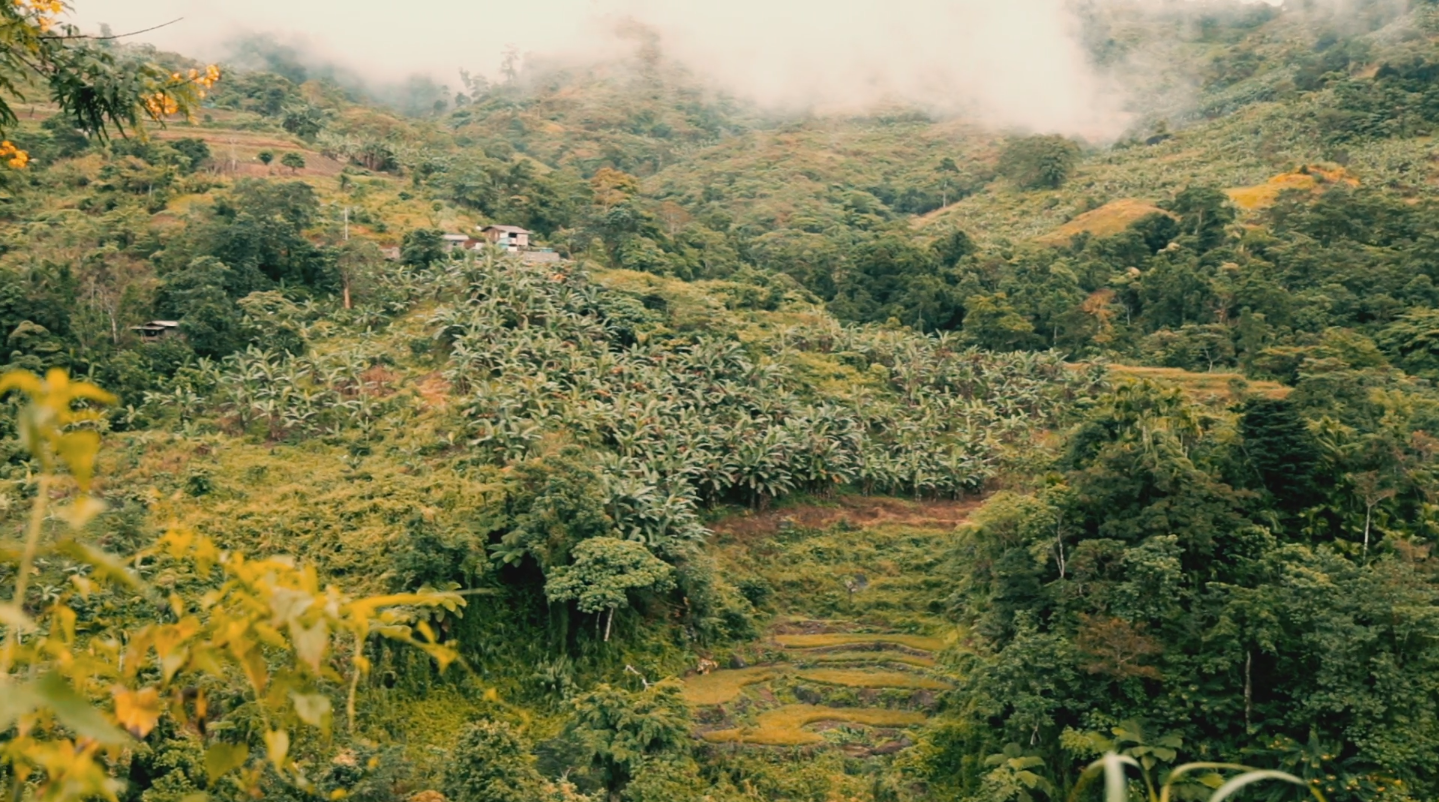 This Is Our Land (Dagami Daytoy) | Philippines | 2019 | 16′
Dir. Nonilon Abao
Years of destruction to the rich, ancestral land, culture, and relationships in Nueva Vizcaya by a large-scale foreign mining company has divided the people, but has also summoned the collective strength of the mountains and the community to rise up. The Didipio community of Twali-Ifugao indigenous people put their stakes in setting up a barricade and risk to continue the fight for their life, honor, and land.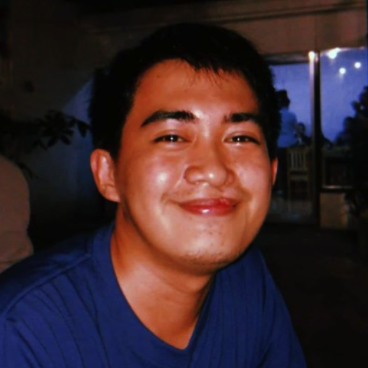 About The Director
Noni Abao is a Producer and Production Manager for films and documentaries. He worked as a full-time human rights worker in the Cagayan Valley Region where he used his skill set to make short documentaries on the conditions in the area. 'Dagami Daytoy (This Is Our Land)' is his first documentary film.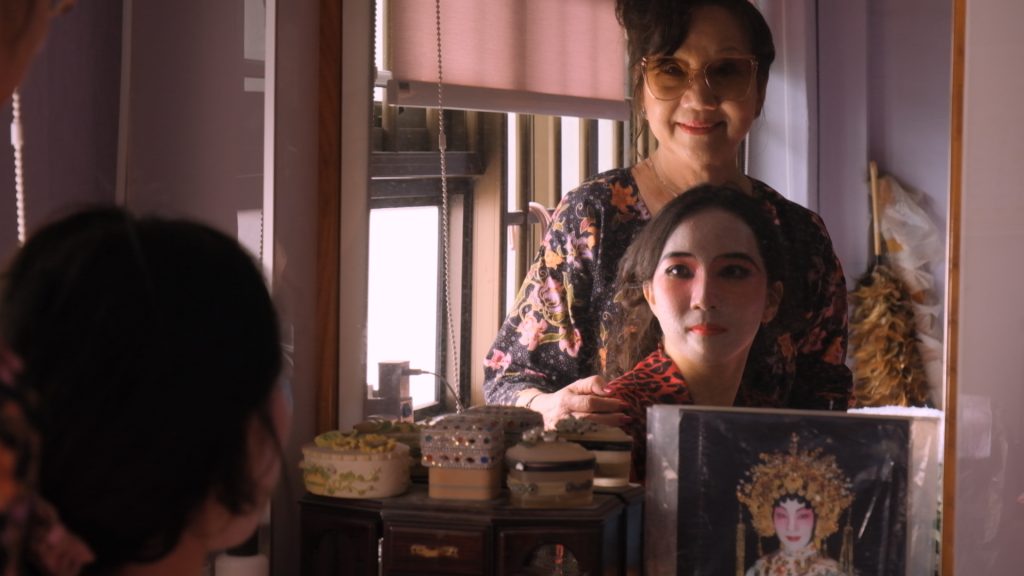 Last Time I was an Actress | Singapore | 2020 | 7′
Dir. Grace Constance Song Jia En
Wayang, or Chinese Street Opera, has become a dying art in Singapore. Grace, a millennial filmmaker, visits her larger-than-life Aunty Maggie, who used to be an amateur Cantonese Wayang actress. Together, the charming duo reminisces and recreates the thrills of donning traditional embroidered costumes and performing together—a bridge between generations.
About The Director
Grace Song is a filmmaker and a multidisciplinary art practitioner whose projects have won, exhibited, and travelled to festivals. She has directed, art directed and edited various short-films and enjoys the process of collaboration. She freelances and continues her life pursuit in writing, directing and making art.

SeaShorts Competition 5
AVAILABLE:
16 September 8:00PM – 17 September 8:00PM (GMT+8)
19 September 12:00AM – 19 September 11:59PM (GMT+8)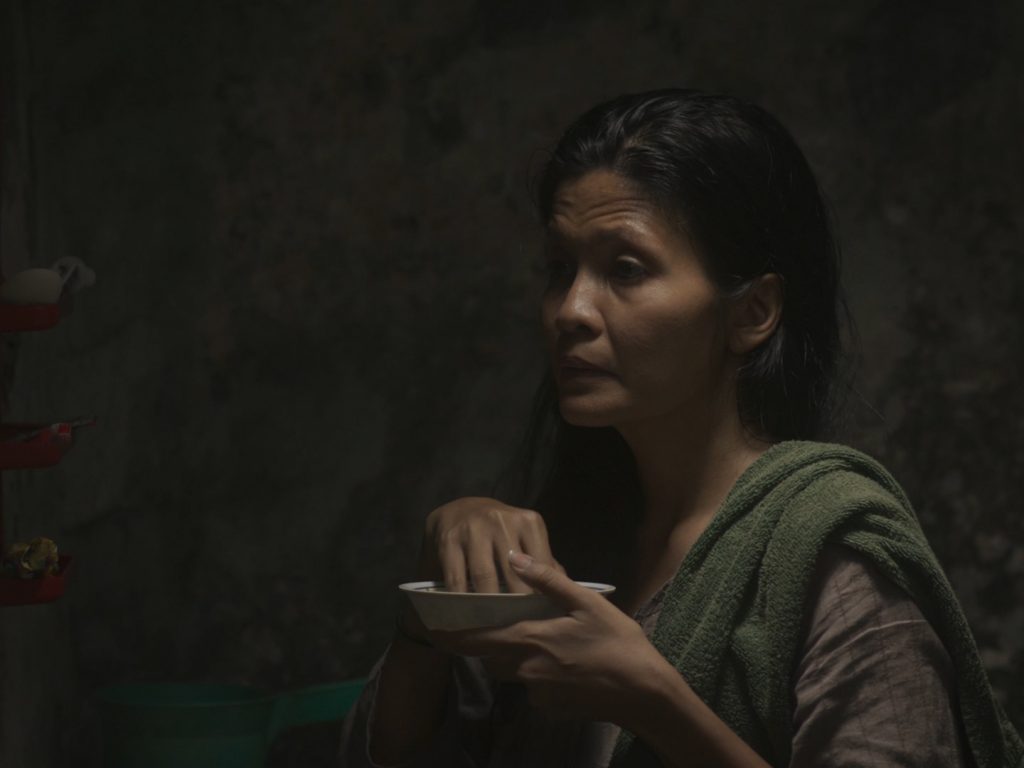 Ruwatan | Indonesia | 2019 | 15′
Dir. Ernest Lesmana
Accompanying her blind mother undergo alternative therapy is one of Sri's weekly routines. Today might be their last visit.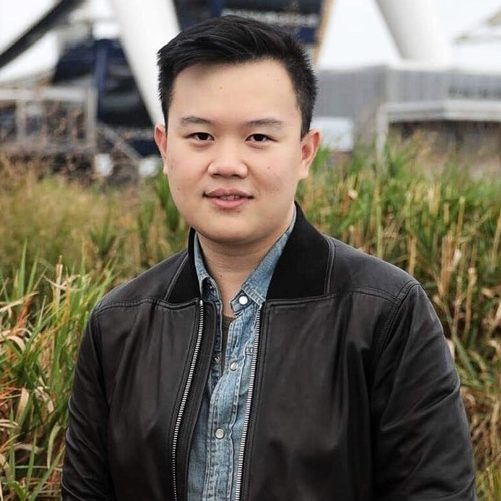 About The Director
Ernest Lesmana is an Indonesian filmmaker currently residing in Boston, MA. His works explore stories about familial bond, intergenerational issues, cultural identity, and often feature characters from the margin of society. He graduated from Emerson College with a BFA in Film Production.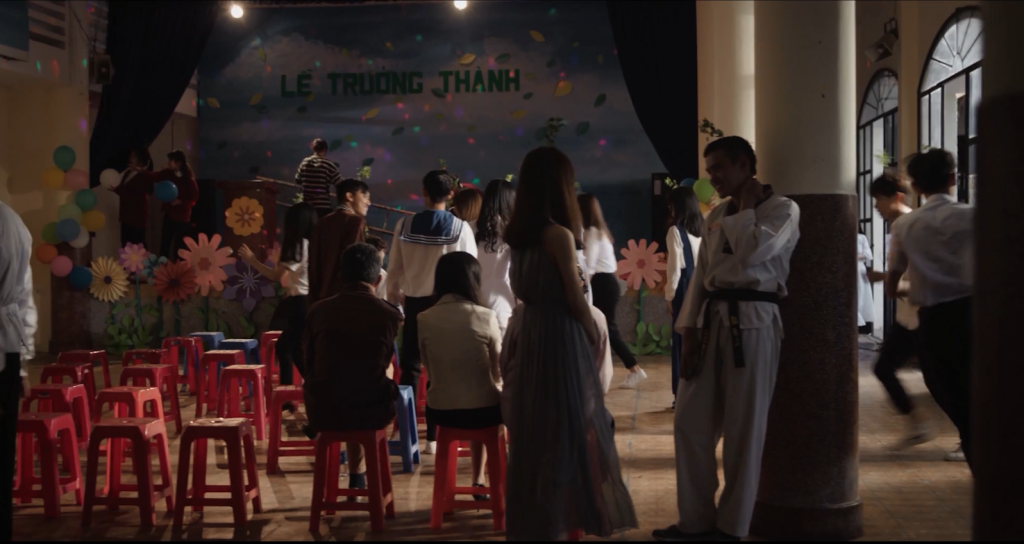 The Graduation of Edison (Lễ trưởng thành của Ê-đi-xơn) | Vietnam | 2019 | 21′
Dir. Pham Hoang Minh Thy
Minh lives in a village where every child is born with a tree on their heads, except for him. On graduation day, students who have turned 18 will get their tree cut to signify adulthood. Problems arise when Minh's sister decides to keep hers.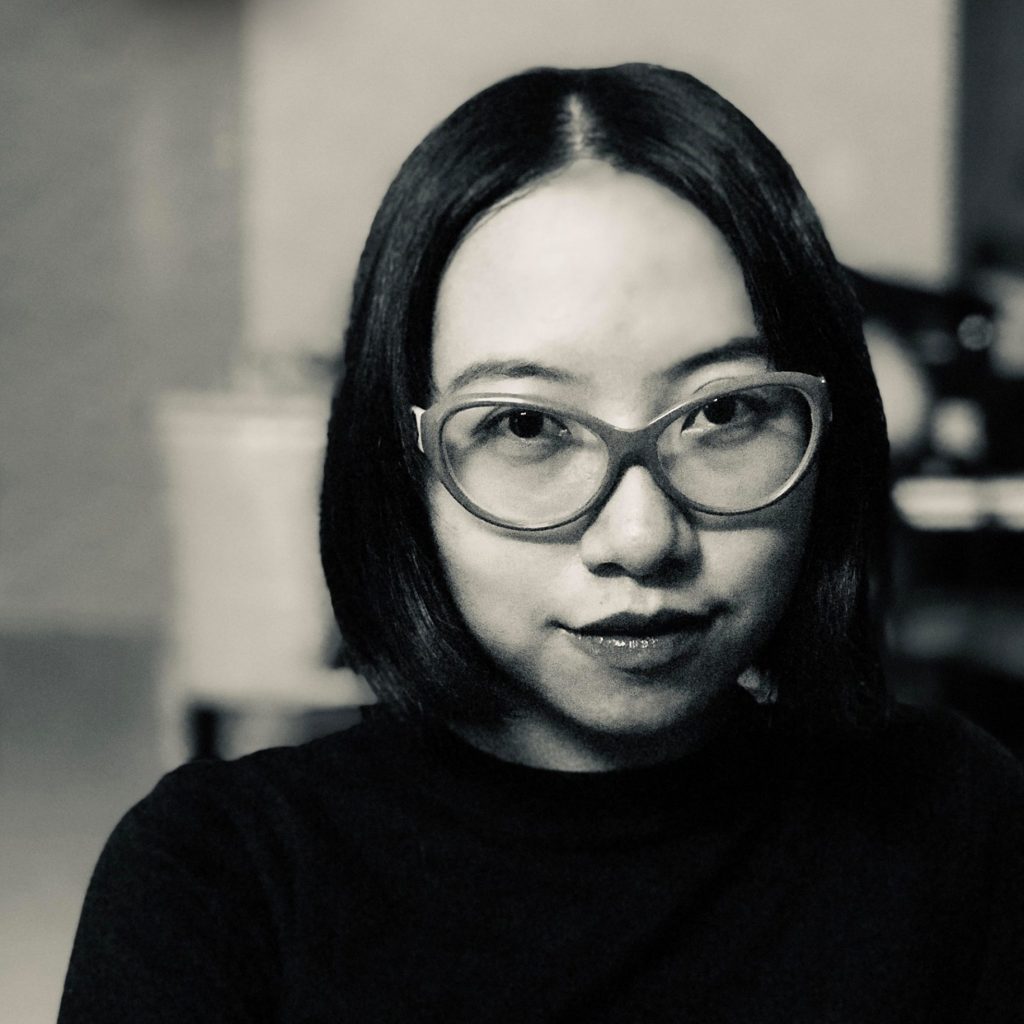 About The Director
Minh Thy works as an independent filmmaker. She is an alumni from FLY 2018, HANIFF Talent Campus and Autumn Meeting. Her debut short film 'The Graduation of Edison' was selected in SGIFF 2019. 'Live In Cloud-Cuckoo Land' – her latest short co-directed with Vu Minh Nghia is selected in Venice Film Festival 2020.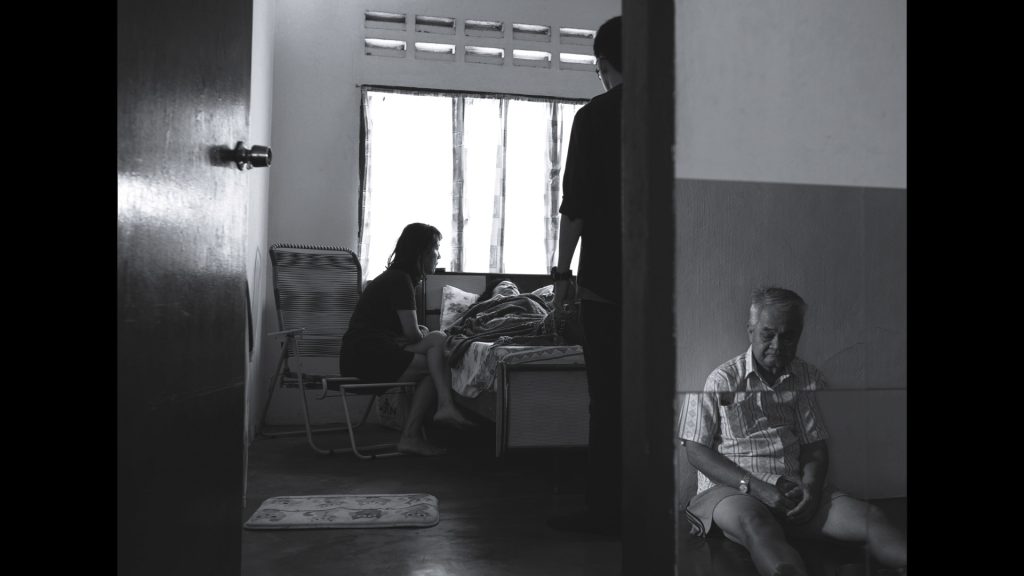 Kampung Gajah (大象村) | Malaysia | 2019 | 13′
Dir. Yoeng Kuok Hong
With Wei Hong's dreams and memories complicatedly mixed, he chooses to head back to Kampung Gajah to look for his ex-girlfriend. However, he finds himself estranged. This leads him to rely on vague memories to explore his roots, but finds that there is no trace of anything.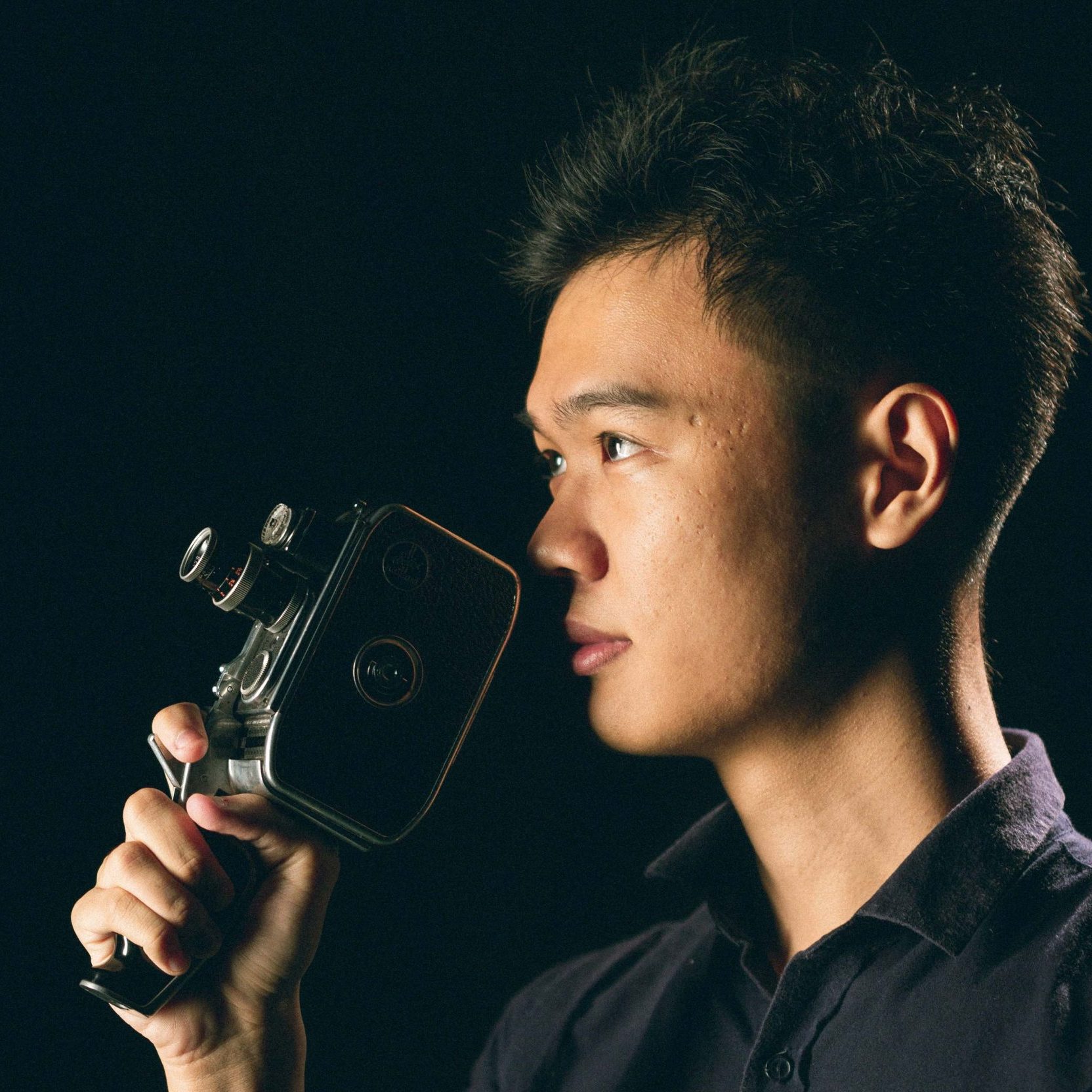 About The Director
A Malaysian director who is studying film in Taiwan, full of nostalgia about Kampung Gajah.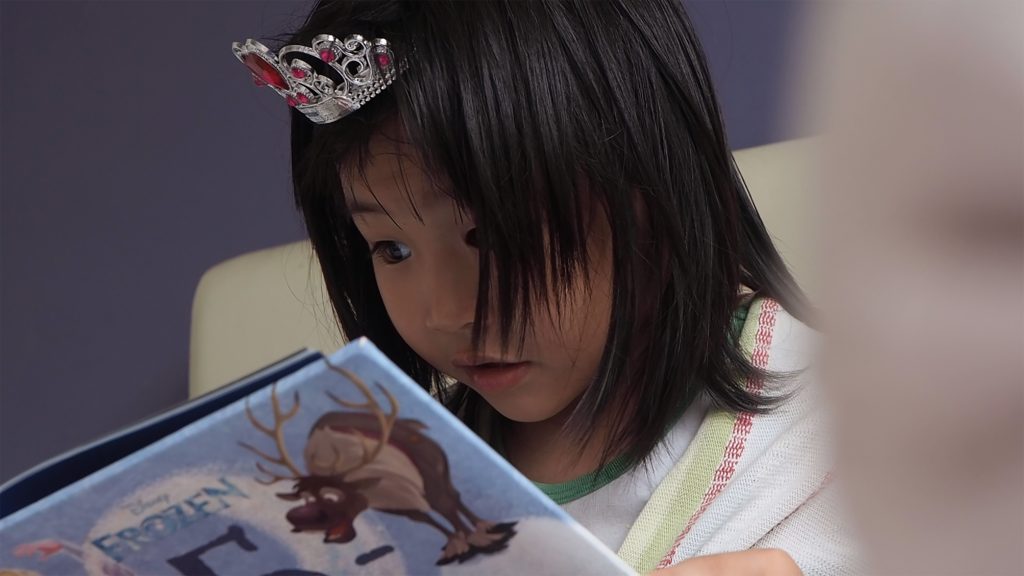 Elsa | Singapore | 2019 | 8′
Dir. Lim Jen Nee
6-year old Stanley has a year left to be Disney's Queen Elsa to his heart's content, before formal education starts.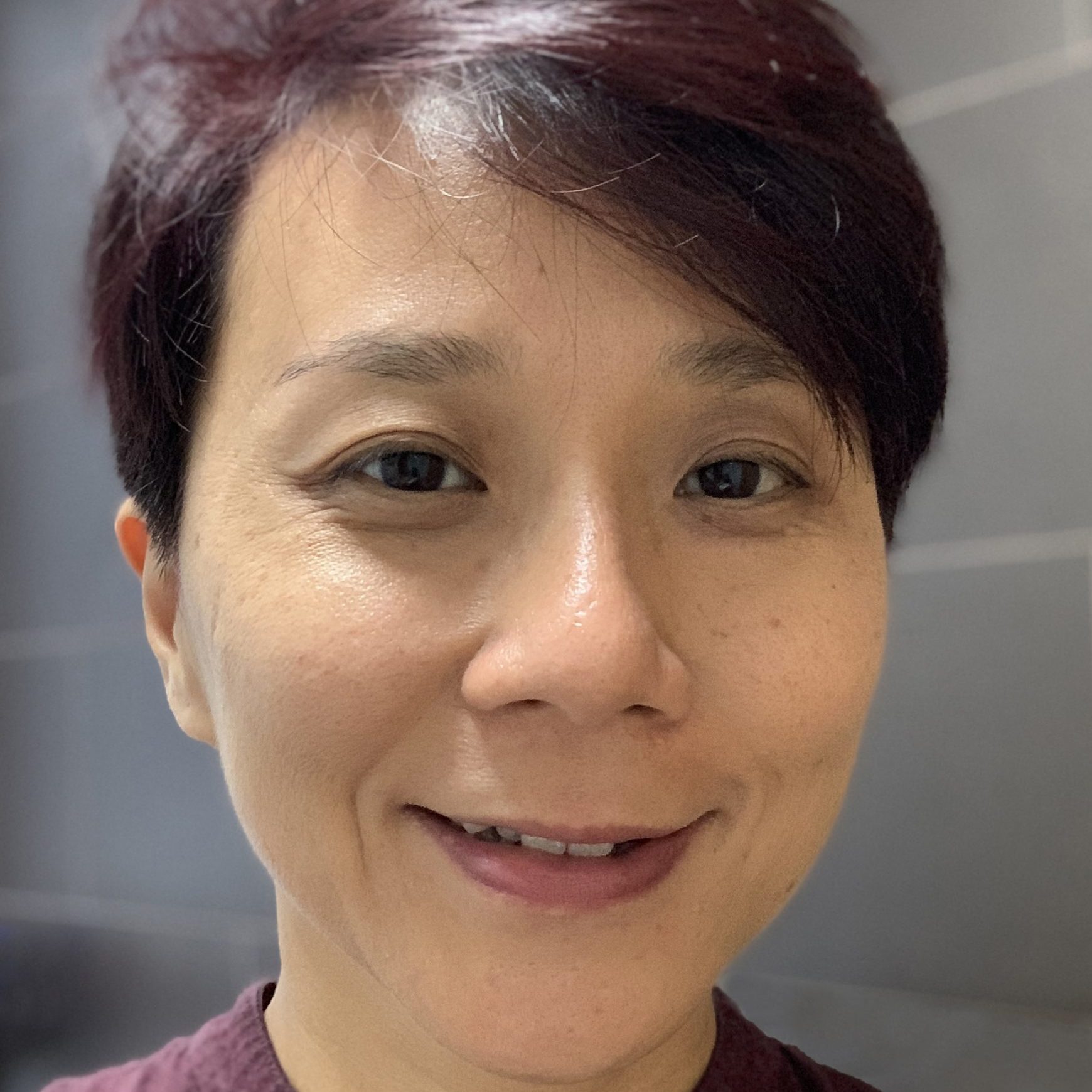 About The Director
Jen first wrote and produced feature film 'Truth Be Told' (Best Original Film, Asian Film Festival of Rome) in 2007. Most recently, she produced the award-winning web series 'People Like Us' (2016, 2019). But Jen is finally pursuing directing, honing her vision with more short films, starting with 'Elsa' (2019).

SeaShorts Competition 6
AVAILABLE:
17 September 8:00PM – 18 September 8:00PM (GMT+8)
19 September 12:00AM – 19 September 11:59PM (GMT+8)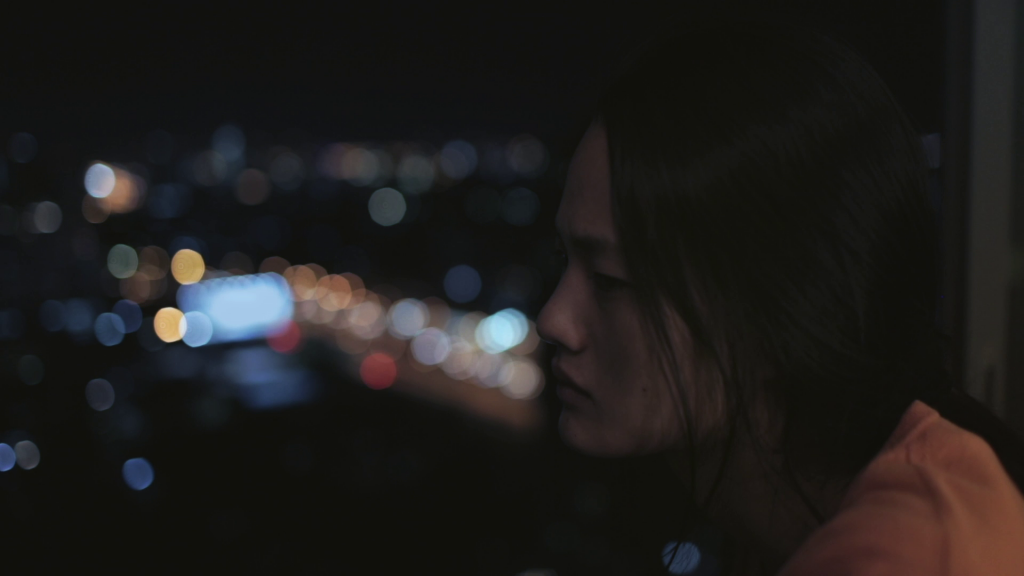 A Day Will Come (สุสานดวงดาว) | Thailand | 2019 | 11′
Dir. Tinshine Mont and Christine Flemming
Mai, a young Thai reporter interviews Sri, the sister of a missing activist. She is confronted with visions of internalised fear and paranoia.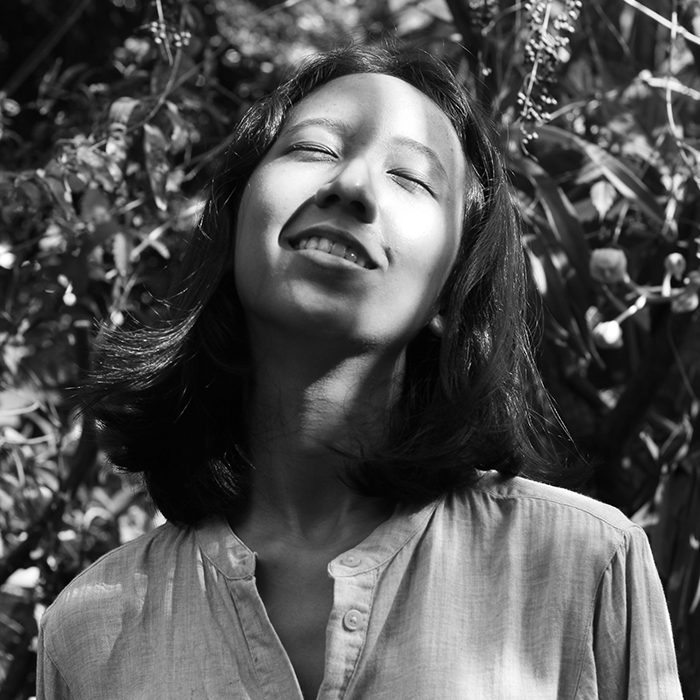 About The Directors
Tinshine Mont (b. 1995, Thailand) graduated with her Communication Arts degree from Silpakorn University, where she majored in film. Her thesis short film 'Ethereal Creature' (2018) competed at the 2018 Seoul International Women's Film Festival and 2019 SeaShorts Film Festival. Tinshine is interested in the intersectional nature of women's oppression and repression. Her work explores the way in which subconscious and queer desires manifests in dreams and memories.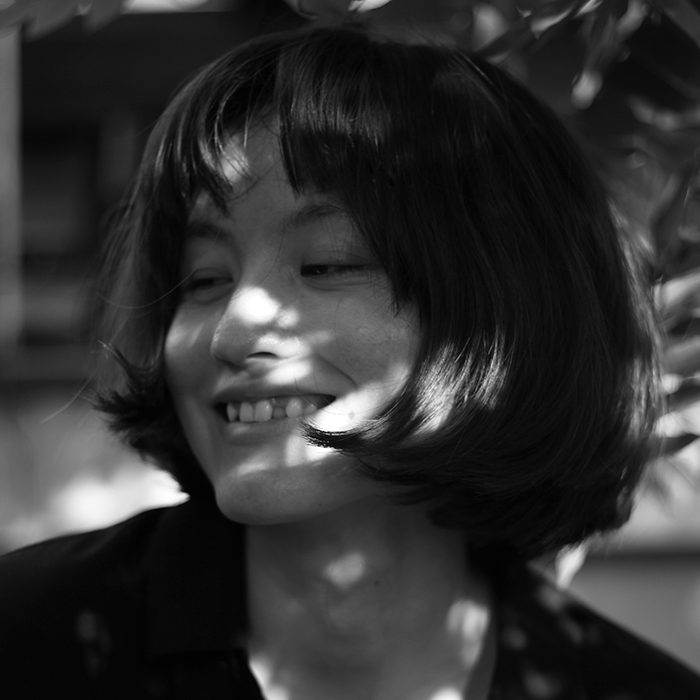 Christine Flemming (b. 1994, Thailand) is Thai-Chinese and Swedish. She grew up in Chiang Mai and moved to Bangkok to study at Chulalongkorn University, where she concentrated her studies in arts and culture. Christine has primarily produced personal work. From her experimental short films and to her family documentary, Christine's work explores the formation and expressions of mixed-race identity within the context of her home country.
'A Day Will Come' (2019) is Tinshine's and Christine's first collaboration. The short film won the Vichitmatra Award at the 23rd Thai Short Film & Video Festival.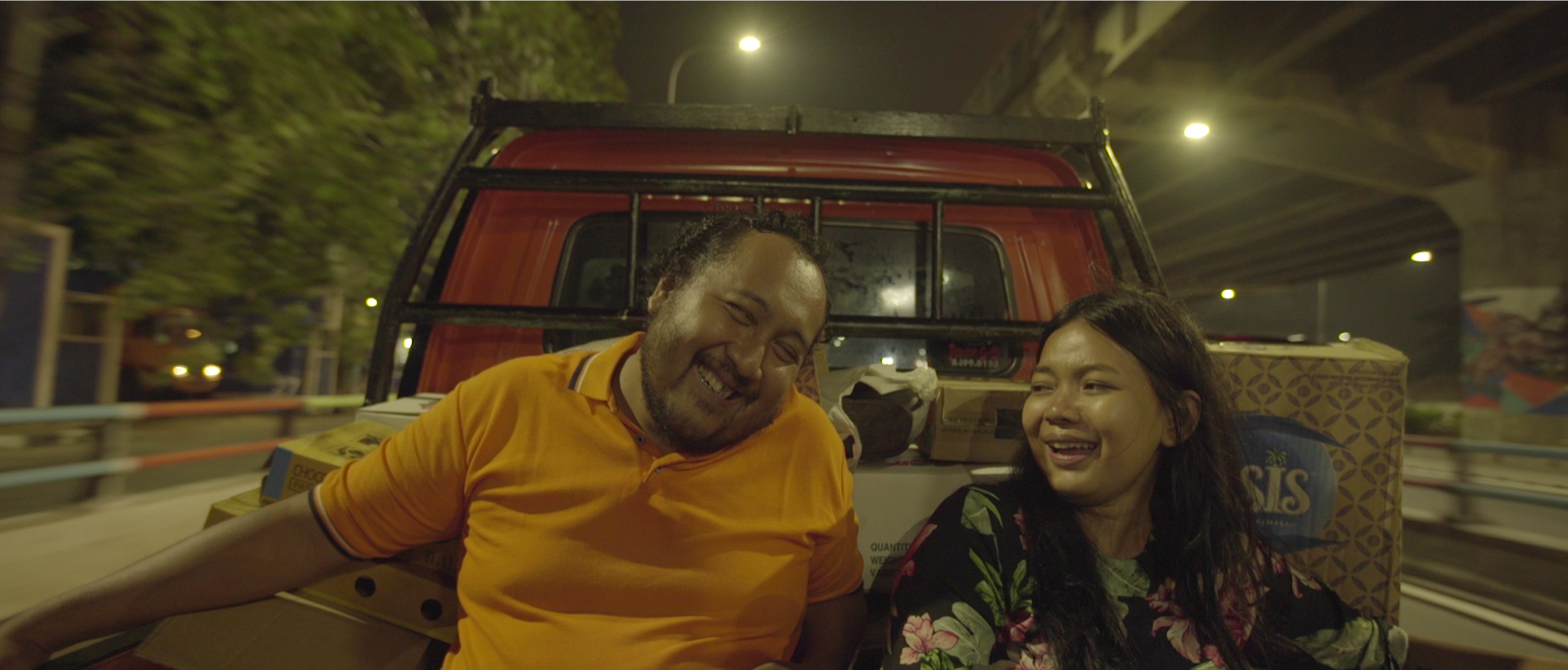 Evening Stroll (JJS) (Jalan-Jalan Sore) | Indonesia | 2019 | 16′
Dir. Candra Aditya
When they lose their wallet during a picnic, a husband and wife rediscover the beauty in their romance through conversation of life, Jakarta, rich people and cheap shoes.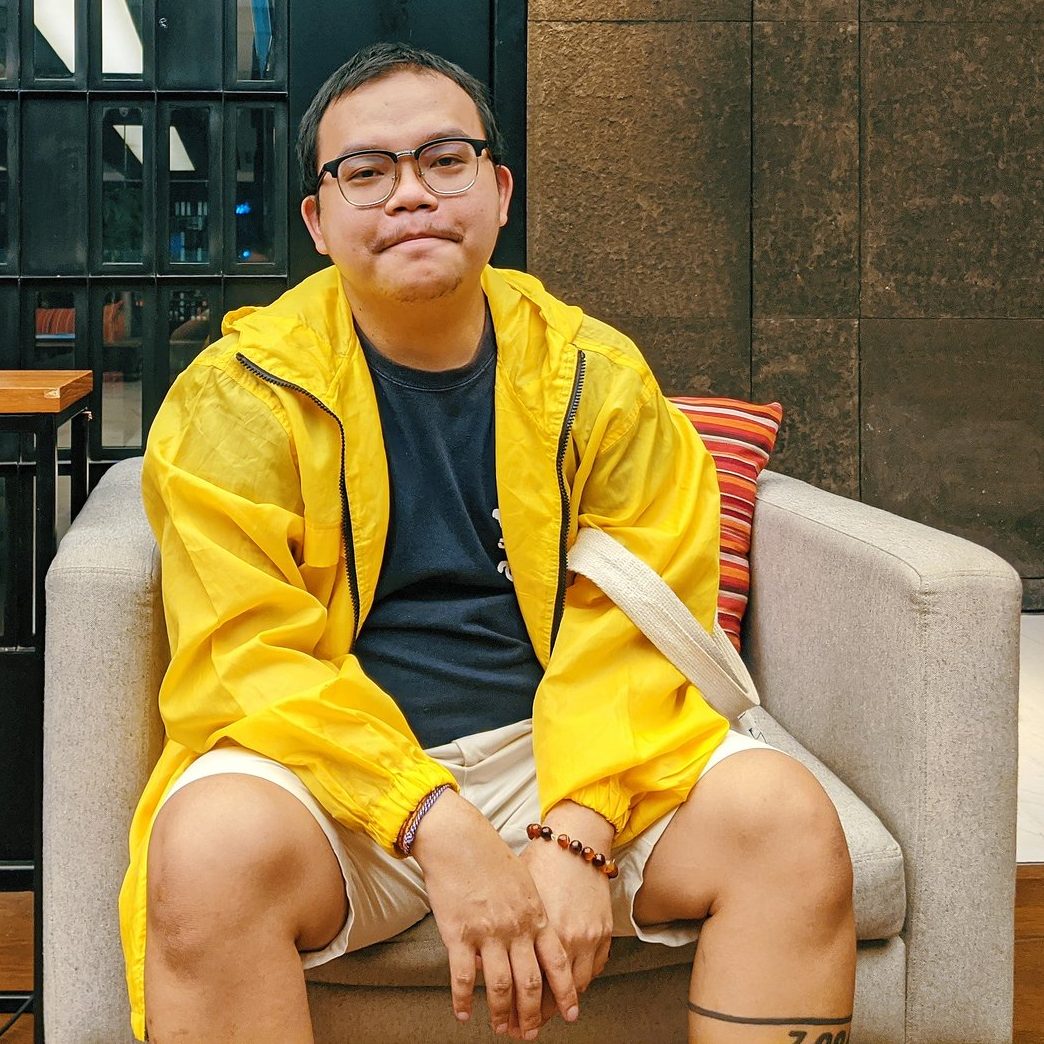 About The Director
Candra Aditya is a writer and filmmaker graduated from Binus International University. Currently he's living with his cat, Rico, in Jakarta.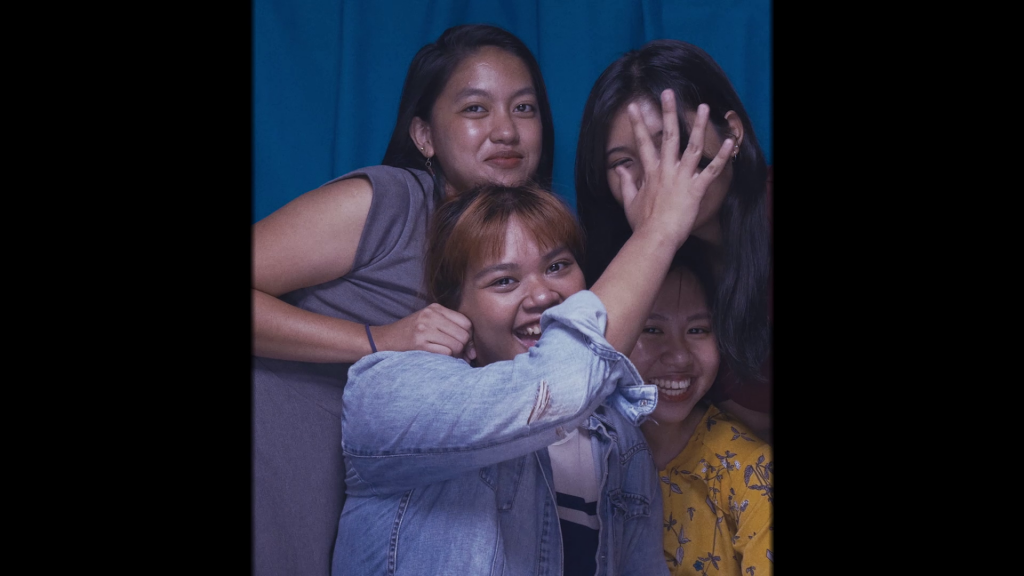 The Man Who Isn't There And Other Stories of Longing (Ang Lalaking Nakatago at Iba Pang Kwento ng Pananabik) | Philippines | 2019 | 11′
Dir. Trishtan Perez
Short and innocent glimpses of human connections through the lens of a photobooth aching for connection.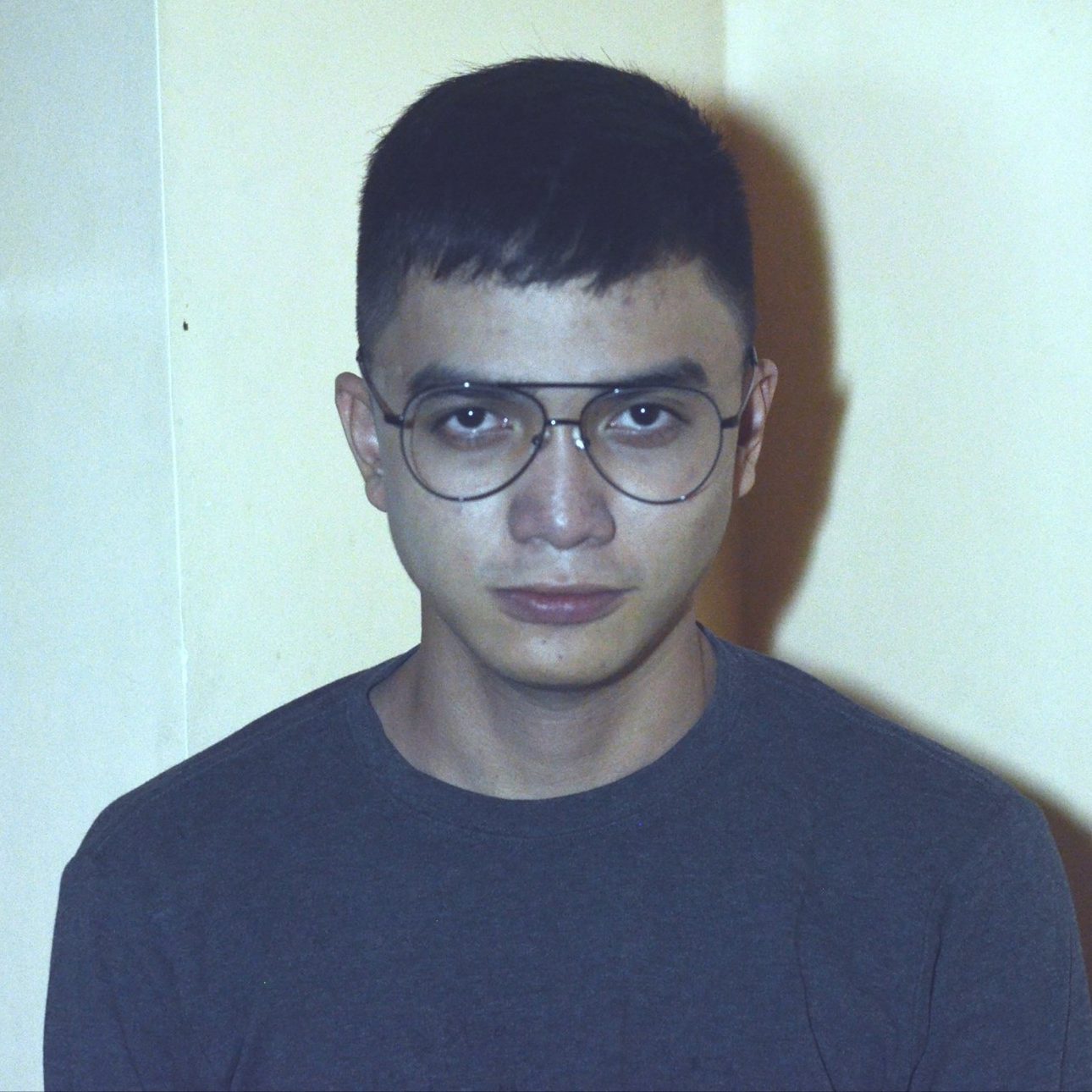 About The Director
Trishtan Perez is a Filipino filmmaker from Pagadian City. The 4th SeaShorts Film Festival is the first international film festival participation of 'The Man Who Isn't There and Other Stories of Longing.'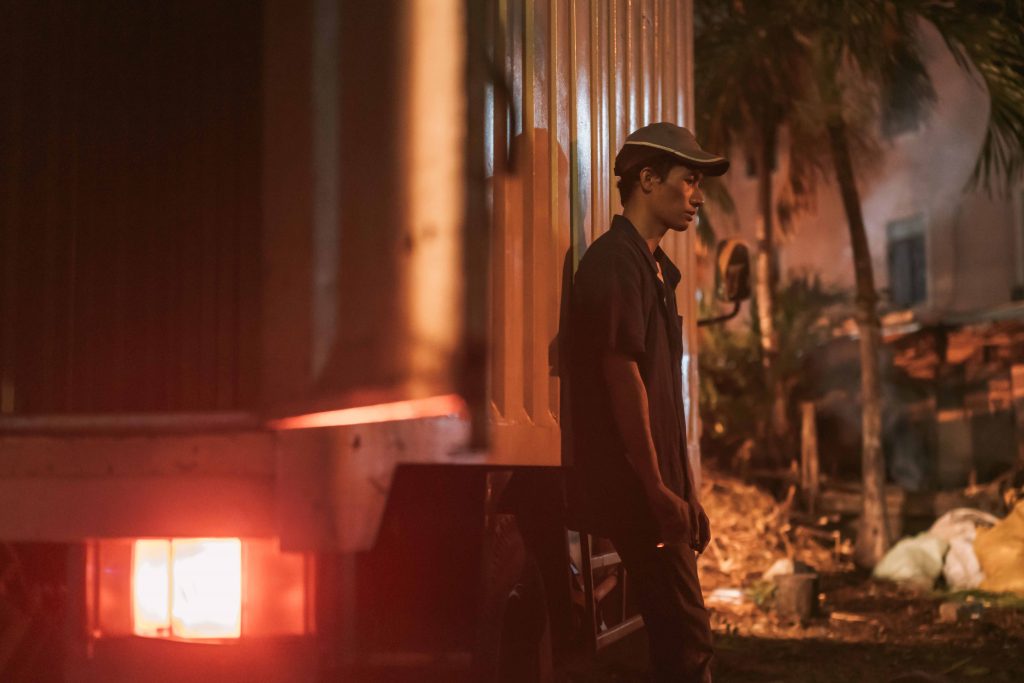 Sunny Side of the Street | Indonesia | 2019 | 12′
Dir. Andrew Kose
During the May'98 Jakarta riot, two strangers share a journey home through a disquieting night.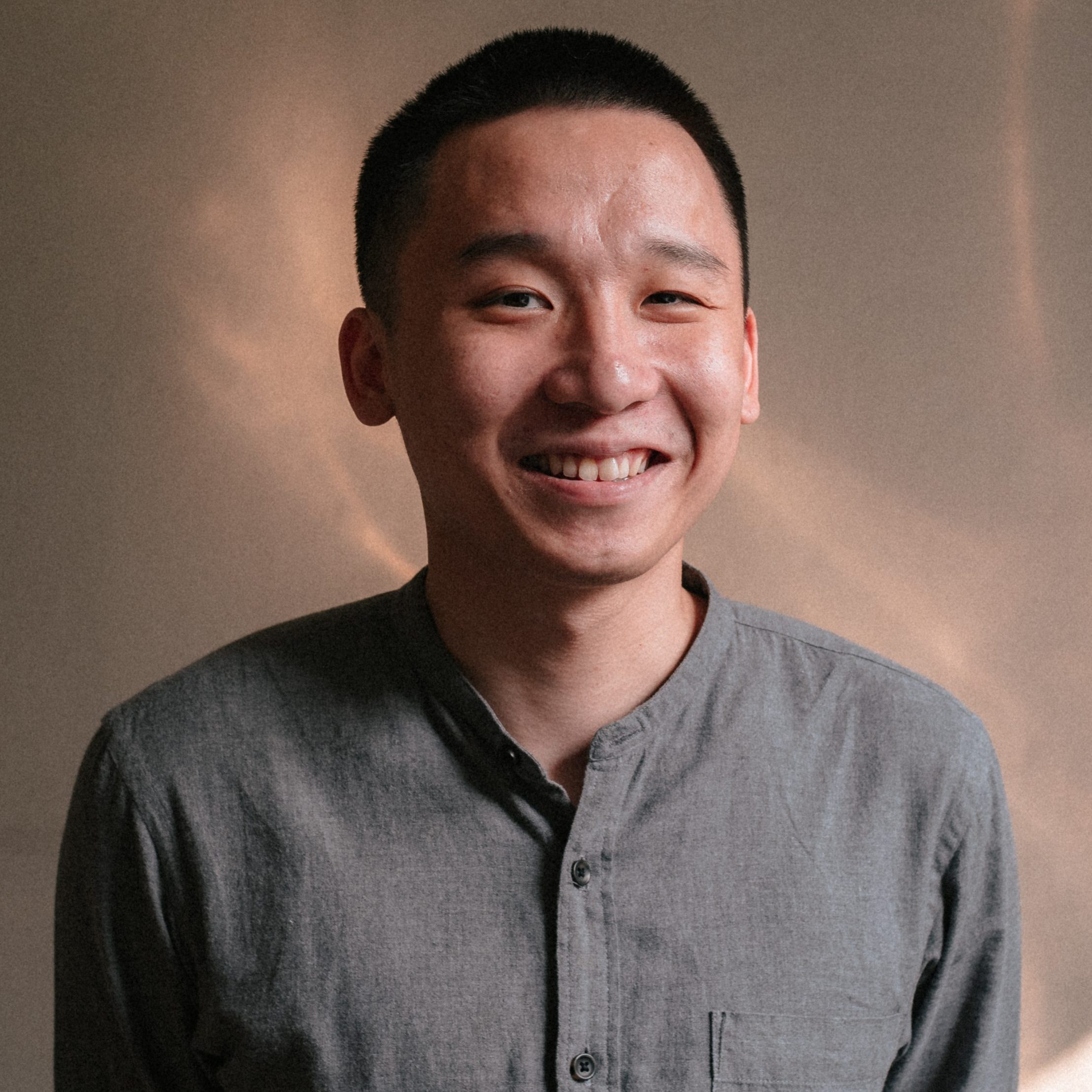 About The Director
Andrew Kose is a writer/Director who began his filmmaking career by entering short film competitions in Singapore and Thailand, where he received multiple awards. Andrew's latest short film competed at the 25th Regensburg Short Film Week and was nominated for Best Short Fiction in the 39th Festival Film Indonesia.

SeaShorts Competition 7
AVAILABLE:
18 September 8:00PM – 19 September 11:59PM (GMT+8)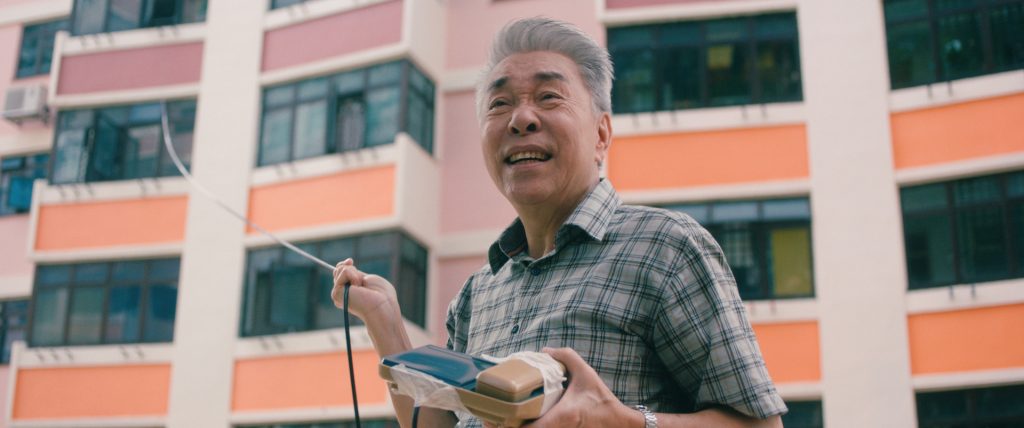 Uncle Goose Waits For A Phone Call (断舍离) | Singapore | 2020 | 15′
Dir. Kew Lin Qin Zhi
Waiting for an old friend's phone call, the lonesome Uncle Goose has not left home for days. But when food runs out, Uncle Goose decides to go to literal great lengths in order to keep the telephone by his side! Whatever it takes to be in time to pick up that call, because a promise is a promise.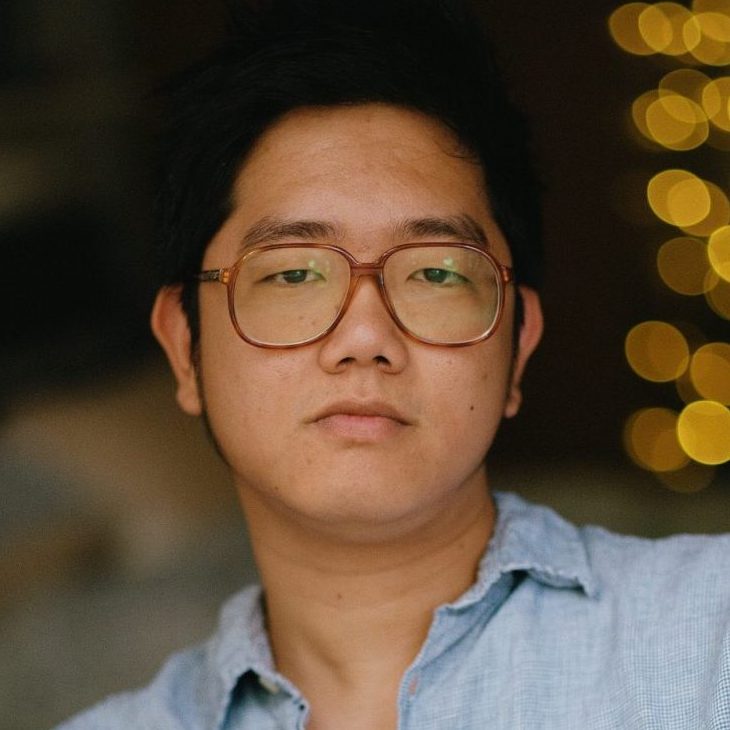 About The Director
Kew Lin is a Singaporean writer/Director with the attitude of a contrarian and an obsession for absurdity. He co-wrote 'Love Possibly' (Raindance Film Festival) which received the Best Screenplay award at the Sochi International Film Festival. His short 'Of Pets & Dinner' premiered at the 65th International Short Film Festival Oberhausen.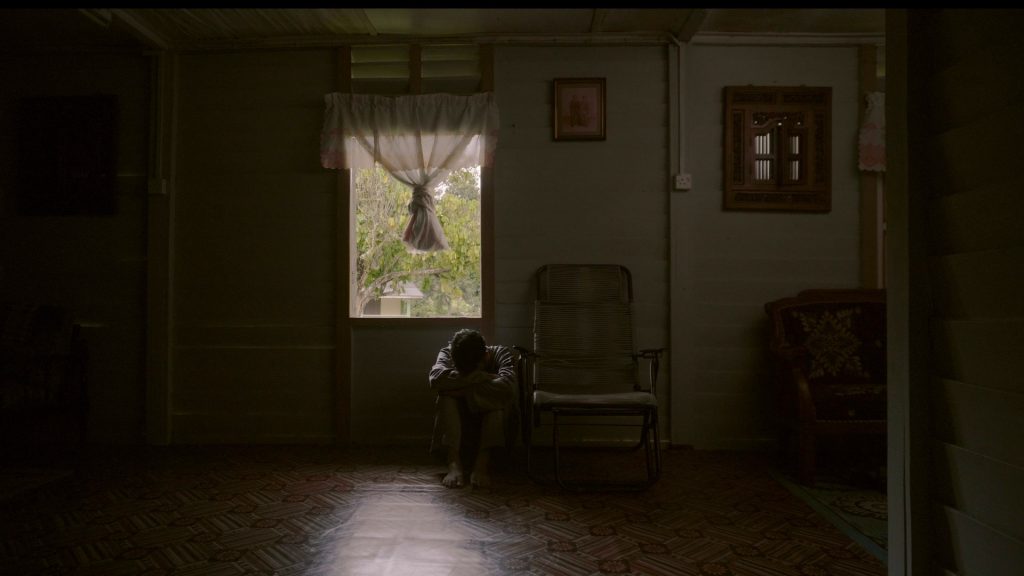 Aishah | Malaysia | 2020 | 15′
Dir. Sayyid Hannan bin Rusli
Two siblings deal with the death of their mother while hosting her mourning ceremony.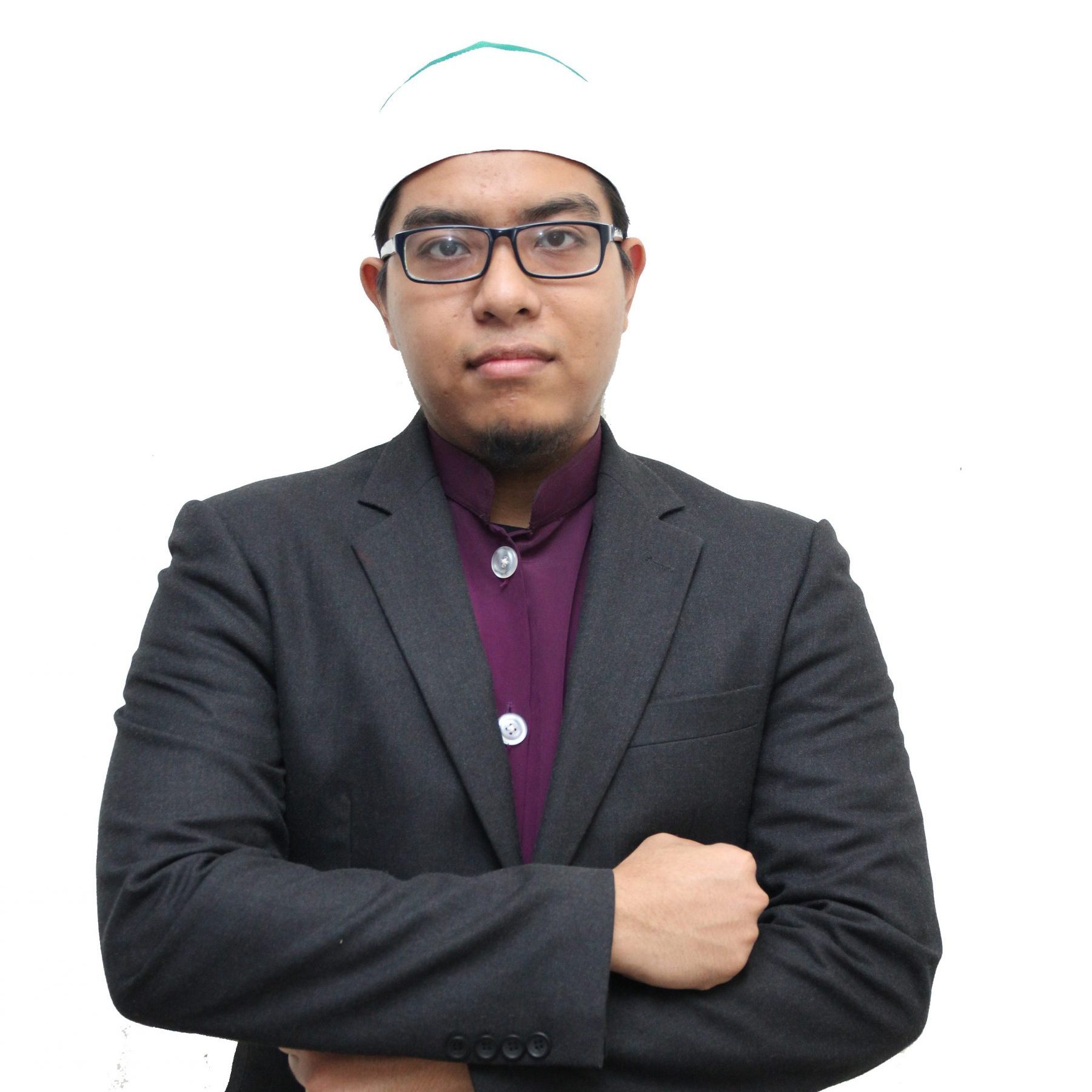 About The Director
Hannan Rusli is a filmmaker based in Selangor, Malaysia. He is currently studying Bachelor in Cinematic Arts at Multimedia University (MMU) Johor. His work so far won Special Mention Award for Silent Short film 2019 (Editor), Best Music Video 2020 (Cinematographer) and all awards are university level as student assignment.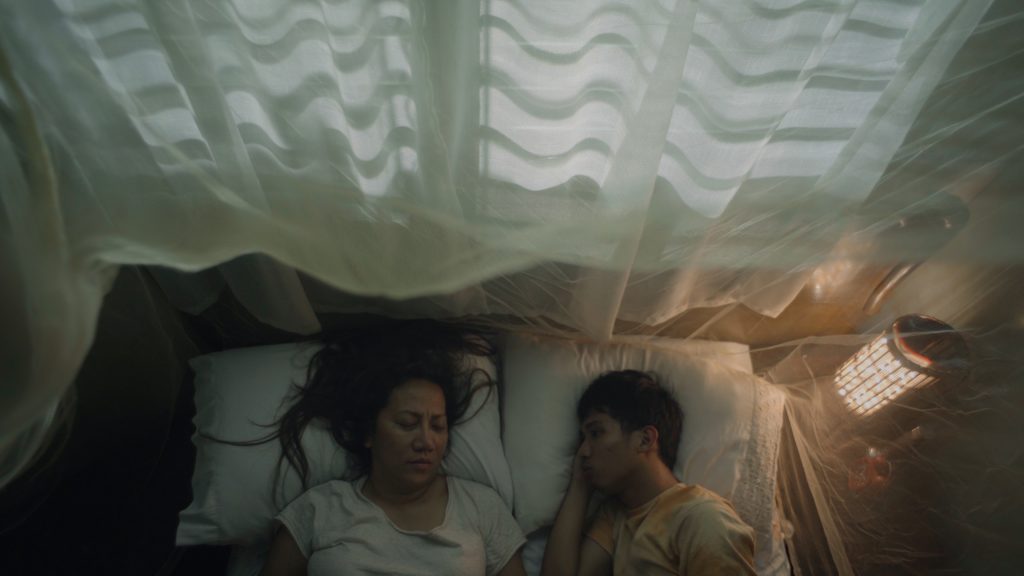 Here, Here | Philippines | 2019 | 19′
Dir. Joanne Marian B. Cesario
'Here, Here' reimagines a once rugged and undisturbed town years after mining operations began. Koi and his mother Tonet await Koi's father, both of them clueless as to whether he could make it home alive after an accident in the extraction tunnel.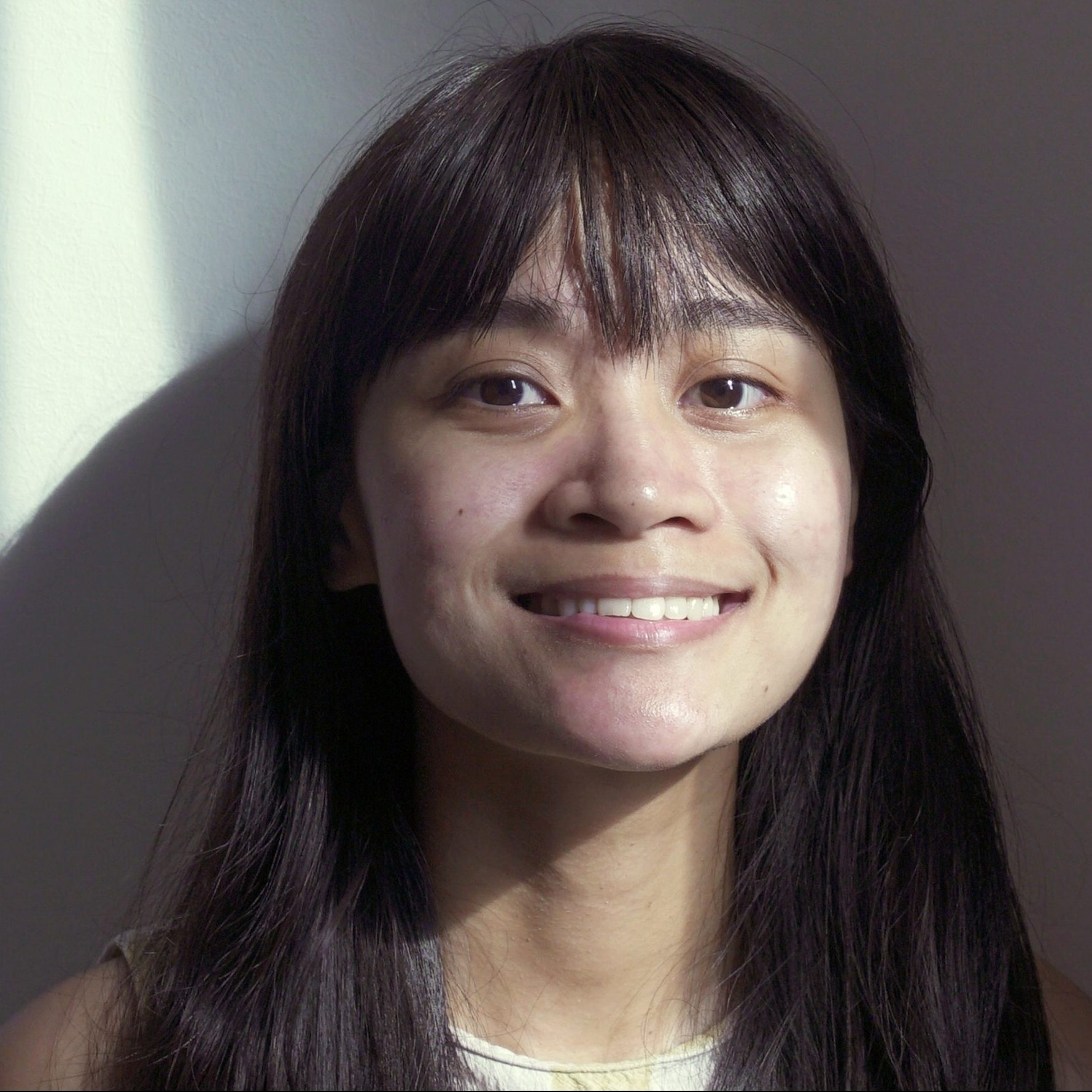 About The Director
Joanne Cesario grew up in the Province of Batangas and moved to Manila to pursue a film degree at the University of the Philippines. Working across film, publishing, and photography, she melds personal and collective histories on female identity, labor, and ever-shifting landscapes and spaces. 'Here, Here' is her second short film.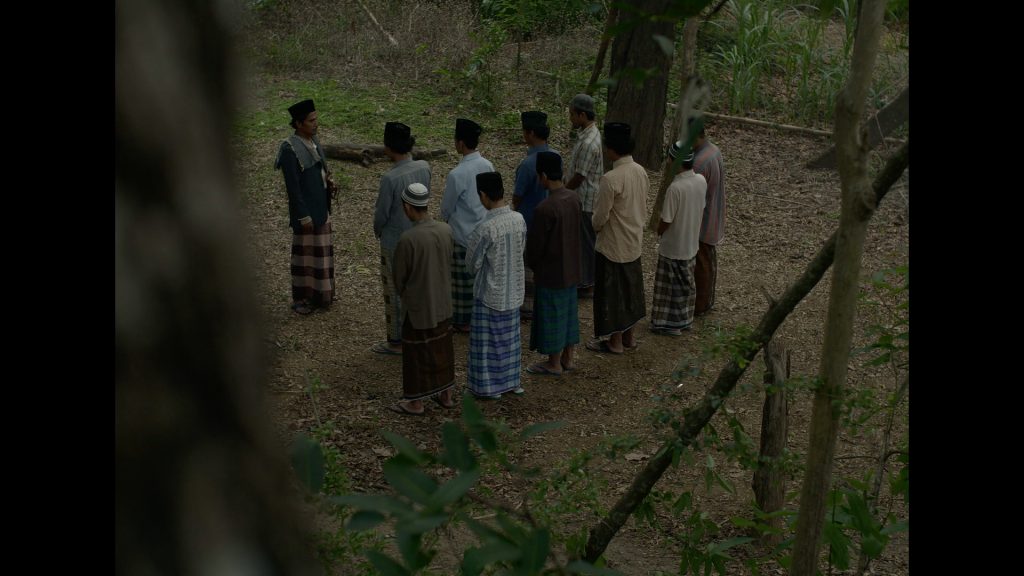 BURA | Indonesia | 2019 | 12′
Dir. Eden Junjung
In the early stages of the political transition in 1998, rumours of black-clad ninjas terrorises the Tapal Kuda region of East Java. These ninjas come out during the night targeting Koran teachers and clerics. Moslem scholars (santri) take guard duties to protect their teachers at night. During this tense situation, one santri leaves his guard duty to meet with his lover.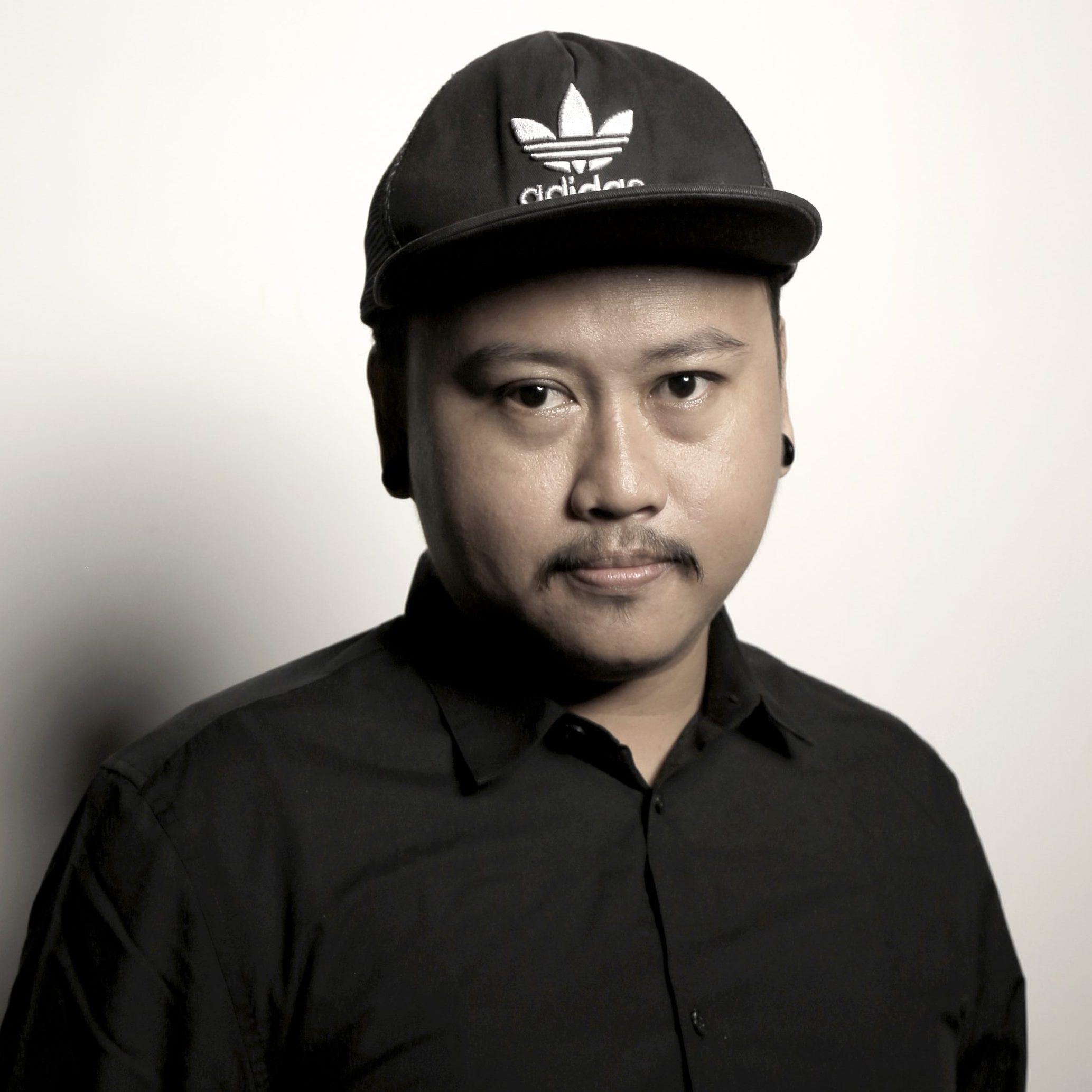 About The Director
Eden Junjung is an Indonesian Director who graduated from the Film and Television Department at the Indonesia Institute of the Arts, Yogyakarta. He made his debut in the film industry as an Editor for several short films.
His first short film as Director, 'Flowers In The Wall', was an official selection at Jogja-NETPAC Asian Film Festival 2016 in the 'Lights of Asia' category, Bogotá Short Film Festival 2016 in the International Competition program and Busan International Short Film Festival 2017. His second short film, 'Happy Family', was an official selection at the Valletta International Film Festival 2017 for the International Competition program, Taipei International Film Festival 2018, and Hanoi Film Festival 2018.
Currently, he is developing his directorial debut feature film 'Mayday' with Producer Siska Raharja. In his films, he likes to explore topics such as human rights issues using motifs including; blurred history, fact and metaphors which contextually depict the current condition in Indonesia.