The SeaShorts Award – acknowledging the best Southeast Asian short film. 20 short films were selected among 265 submissions by our selection jury, which is Fransiska Prihadi (Indonesia), Leong Pui Yee (Singapore) and Sanchai Chotirosseranee (Thailand) while the jury of SeaShorts Award, which is Amir Muhammad (Malaysia), Chalida Uabumrungjit (Thailand) and Wahyuni Hadi (Singapore) will select the best Southeast Asian short film during the Festival.
Screening Details:
SSC 01 (SEA Competition 1)
May 12, 2017 I 1500 – 1615 I Lostgens' Contemporary Art Space
May 13, 2017 I 1945 – 2100 I FINDARS Art Gallery
SSC 02 (SEA Competition 2)
May 12, 2017 I 1915 – 2030 I Lostgens' Contemporary Art Space
May 14, 2017 I 1000 – 1115 I FINDARS Art Gallery
SSC 03 (SEA Competition 3)
May 13, 2017 I 1330 – 1445 I Lostgens' Contemporary Art Space
May 14, 2017 I 1215 – 1330 I FINDARS Art Gallery
SSC 04 (SEA Competition 4)
May 13, 2017 I 1545 – 1700 I Lostgens' Contemporary Art Space
May 14, 2017 I 1430 – 1545 I FINDARS Art Gallery
SSC 05 (SEA Competition 5)
May 13, 2017 I 1800 – 1915 I Lostgens' Contemporary Art Space
May 14, 2017 I 1645 – 1800 I FINDARS Art Gallery

SSC 01: THE ROBE I WUTT YONE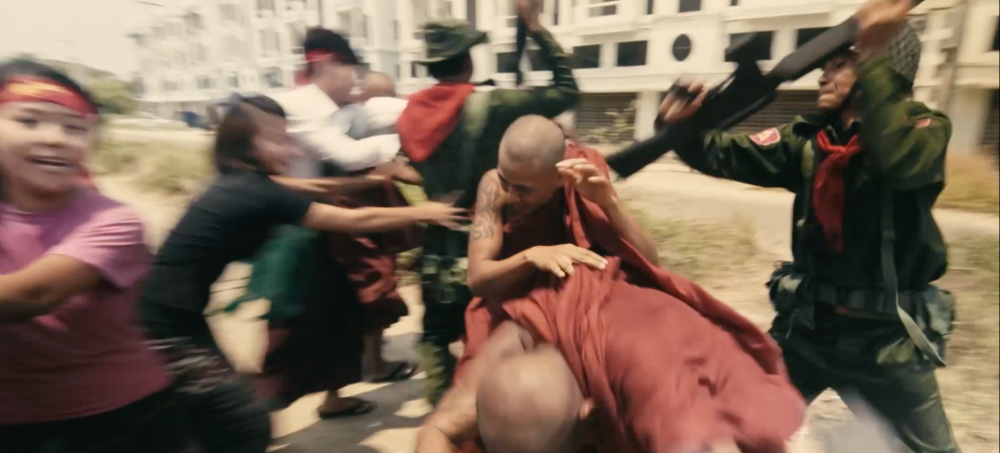 We Ra Aung / Myanmar / 2016 / Burmese / 18min
In Myanmar where the Saffron Revolution rages on, a novice Buddhist monk escapes from soldiers [who brutally dispersed their protest against the oppressive regime and finds himself at the mercy of a Muslim woman.
Director: We Ra is one of the leading independent filmmakers in Myanmar. He is an alumnus of Asian Film Academy of Busan IFF 2013, Talents Tokyo of Tokyo Filmex 2014, Open Doors Lab of Locarno IFF 2016. His films have been selected in different festivals in the world. Currently, he is developing his first feature film One Summer Day.
Producer: We Ra Aung & Aiess Alonso

SSC 01: ALONG THE ONE WAY I SEPANJANG JALAN SATU ARAH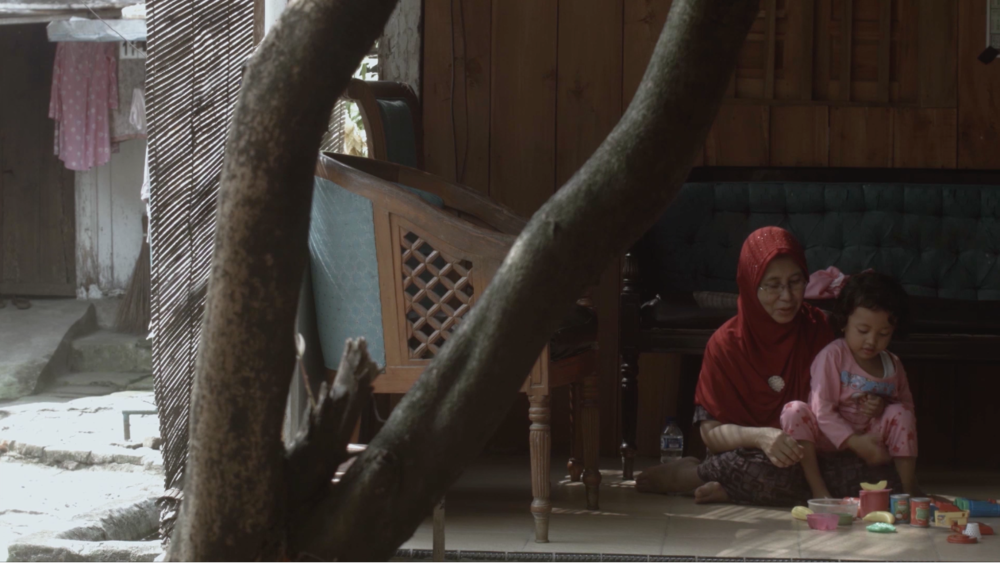 Bani Nasution / Indonesia / 2016 / Javanese / 16min
One day my mother asked me to go home. Once I got there, she asked everybody in our family to choose a governor whose religion is Islam. I refused because I disagree with her logic. But mother kept on telling me to choose one based on religion.
Director: Bani Nasution was born in Surakarta, Central Java Indonesia as the last 80's generation. He was finished study as bachelor of art from Surakarta Institute of Art film & tv faculty. His films was screened in Fest Film Solo 2012, Ganesha Film Festival Bandung 2012, Jogja NETPAC Asian Film Festival 2013. His latest work, Along The One Way was finalist in Yogyakarta Documentary Film Festival 2016. Now, he focused on documentary filmmaking about mythology and environment in Java, Indonesia.
Producer: Bani Nasution

SSC 01: TEUN I ตื้น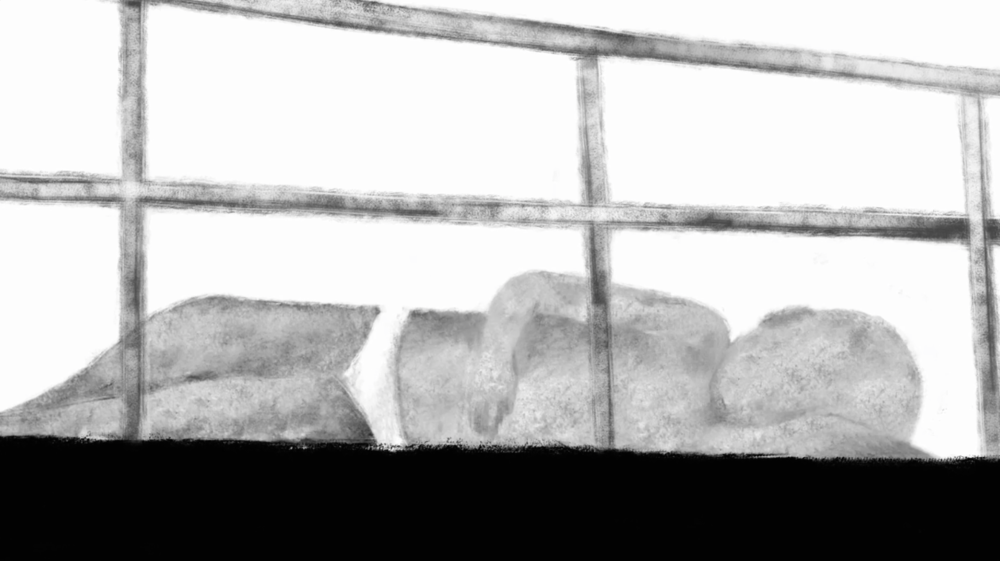 Thanut Rujitanont / Thailand / 2016 / Thai / 4min
One man dipped into a pool made him recall his childhood memory and feel that moment.
Director: Thanut Rujitanont is gradauted from King's Mongkut Institute of Technology Ladkrabang in film and digital media, Bangkok Thailand 2016. TEUN is his graduation film.

SSC 01: MAGICAL NIGHT I Đêm huyền diệu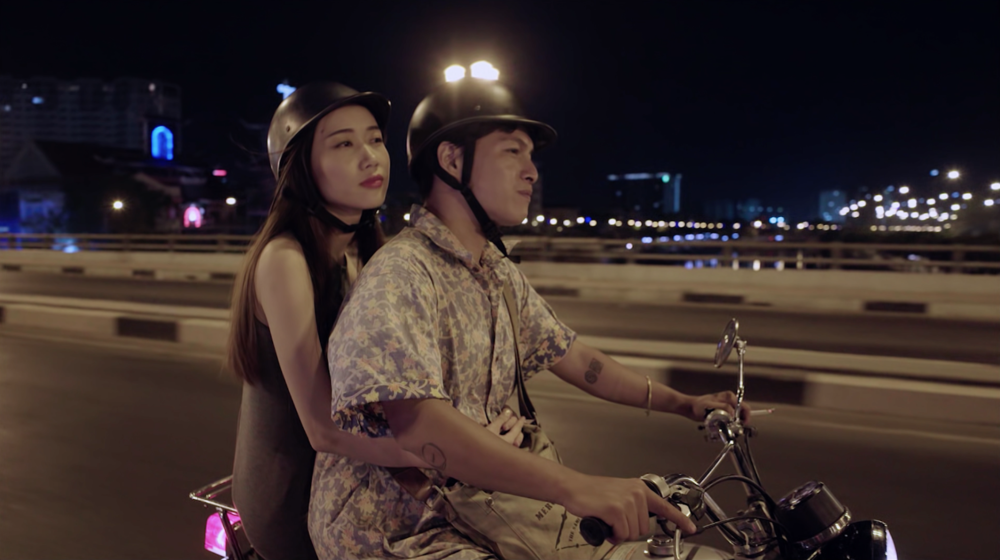 Trần Ngọc Khuyên / Vietnam / 2016 / Vietnamese / 24min
A young man wanders throught the big Ho Chi Minh city in the night on his mo-tobike in late night. He gives an elderly woman a lift. It opens up to be a long and magical night. Classic romance meets modern reality.
Director: Trần Ngọc Khuyên graduated the Film Directing Course at Saigon International Film School in 2006. During the year 2015 – 2010, he was a founding member of 6th Sense Entertainment. Credited in many music videos for almost 5 years as Director of Photography/Director/Producer. In this period, he was still studying cinema and doing research on cinema at big film studio productions. He attended the University of Theatre and Cinema of Ho Chi Minh City, with credits as the lead actor in some short films.

SSC 02: AFTER NONOY ESTARTE, A CERTAIN ORPHEUS, AND THOSE FLOWERS IN DAHILAYAN THAT ACCOMPANIED THIS OTHER SENSE THEY TOLD ME ABOUT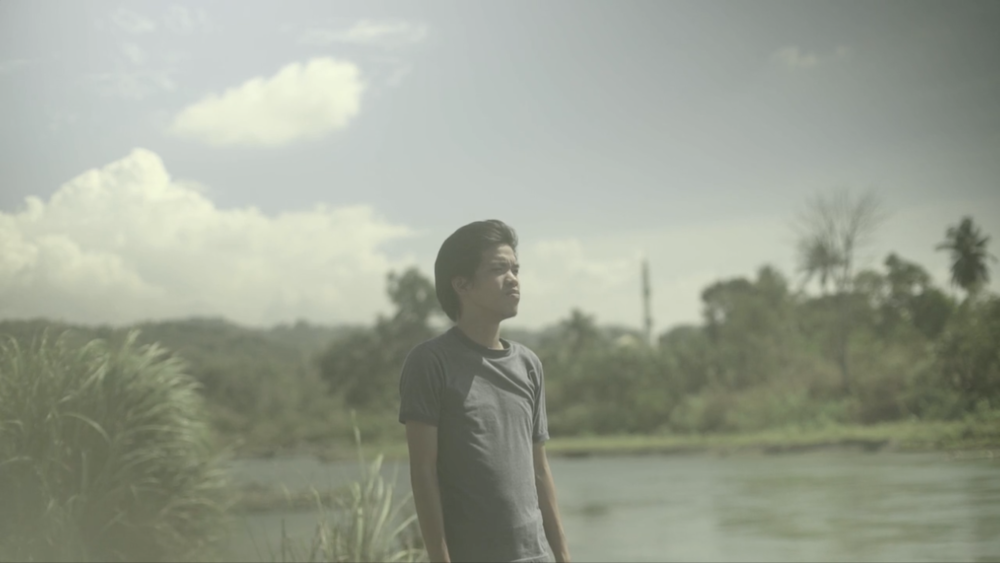 John Torres / Philippines / 2016 / Visayan & English / 10min
Inspired by an artist's drawings in the South, I saw paintings that depicted the indigenous people's view of the origins of the world. The film is the tale of our nation and basic things: water, plants, body, and their own interaction through time.
Director: John Torres is a filmmaker, writer, and musician from Quezon City. He has made five feature films and over a dozen of short films since 2003. There have been restrospectives of his work in Vienna, Seoul, Cosquin, and Bangkok, and he just premiered his last film, People Power Bombshell, in Rotterdam last January. He taught film courses as a part-time lecturer at the University of the Philippines Film Institute and the Ateneo de Manila University.

SSC 02: A LITTLE TIGER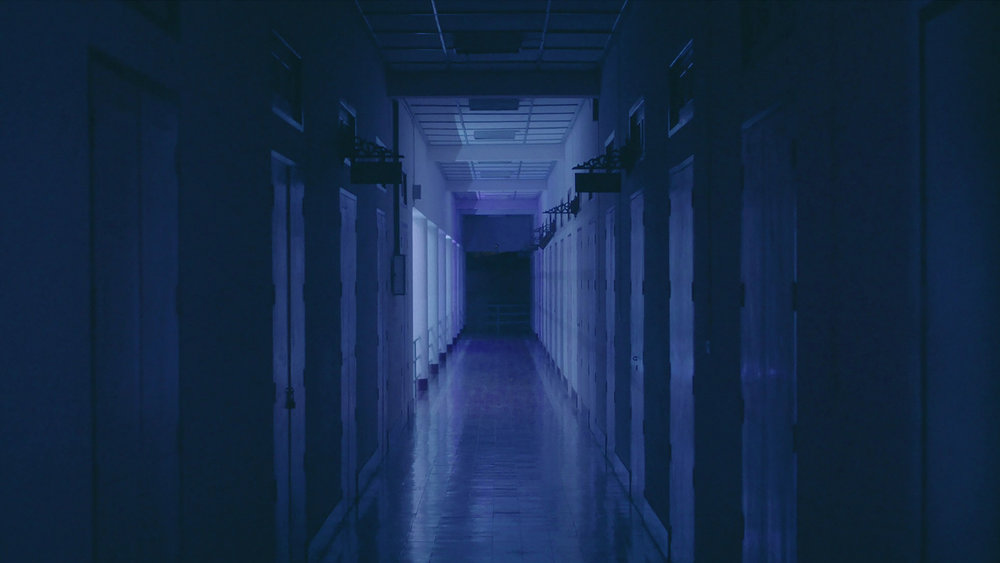 Nutthapon Rakkhatham / Thailand / 2016 / Thai / 22min
The School was founded by King Rama VIII in 1939, 7 years before his untimely death. A filmmaker recollects the many stories and memories he had as a student within its walls, drawing parallels between his time there and Thailand's present and future.
Director: Nutthapon Rakkhatham's short film "My Grandfather's Photobook" won the Vichitmatra Award from 19th Thai Short Film and Video Festival, Distinguished Award from Young Thai Artist Awards 2015. and official selected of 14th Festival Film Dokumenter Yogyakarta, Indonesia.His short "A Little Tiger" was selected for award nomination of the 21st Busan International Film Festival and the 27th Singapore International Film Festival. He is the fellow of International Film Business Academy, Busan Asian Film School (AFiS).
Producer: Benyapar Dechawonganun

SSC 02: FLOWERS IN THE WALLS I BUNGA DAN TEMBOK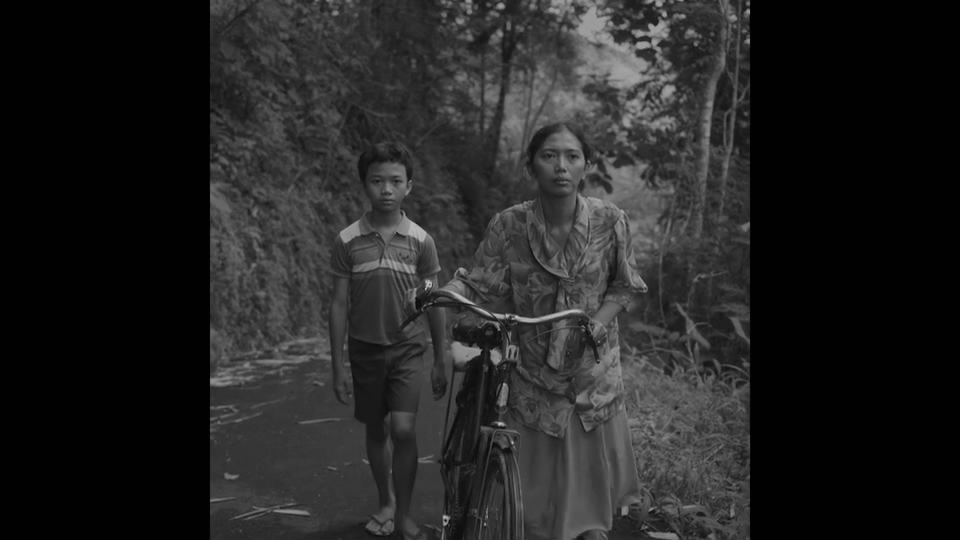 Eden Junking / Indonesia / 2016 / Javanese / 17min
Dyah and her son travel to the city to make a dead certificate for her husband, Wiji Thukul, who is an Indonesian poet. Dyah's journey turned into something strange since her family holds into belief that he is still alive.
Director: Eden Junjung studied in Film and Television department in Indonesia Institute of the Arts in Yogyakarta. He started his debut in the film as assistant editor, including Another Trip to The Moon and Aach Aku Jatuh Cinta. Bunga Dan Tembok (Flowers in the Wall) is the first fiction short film that he wrote and directed selected in Jogja NETPAC Asian Film Festival 2016 for Lights of Asia category and international fiction competition in Bogota Short Film Festival 2016 in Coloumbia.
Producer: Siska Raharja

SSC 02: FOREST OF COPPER COLUMNS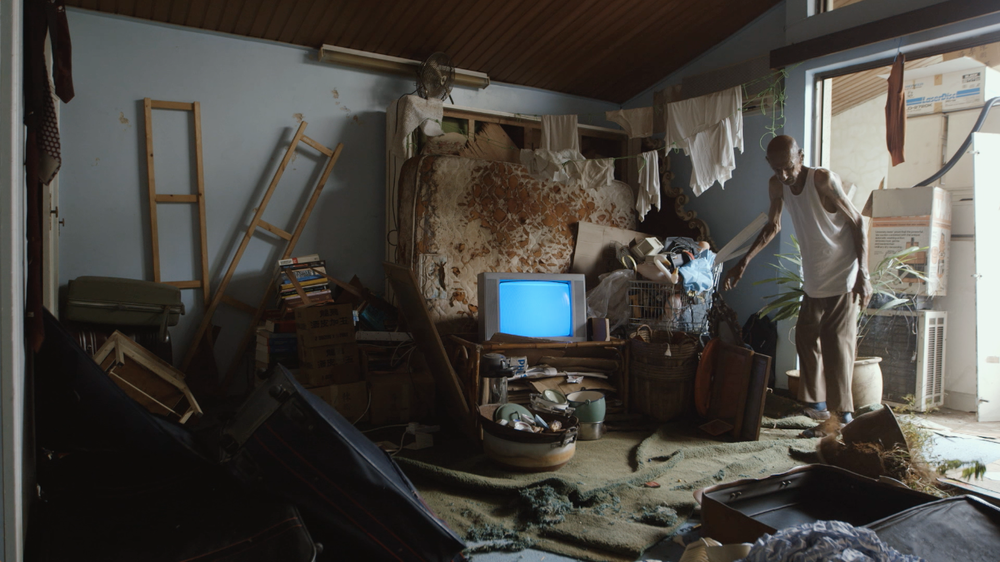 Russell Adam Morton / Singapore / 2016 / 15min
In the forest of copper columns, a man performs a ritual of cleansing.
Director: Russell Adam Morton (b. 1982, Singapore) is an artist and filmmaker. His film, The Silent Dialogue of All Artworks was screened at the 10th Singapore Short Cuts, The Substation's 4th Experimental Film Forum, Thai Short Film & Video Festival 2014 and won Best Experimental Film at the 5th Singapore Short Film Awards. His latest film Forest of Copper Columns won the Cinematic Achievement Award at the Thessaloniki Short Film Festival 2016.
Producer: Jeremy Chua

SSC 03: STRNGE PLCE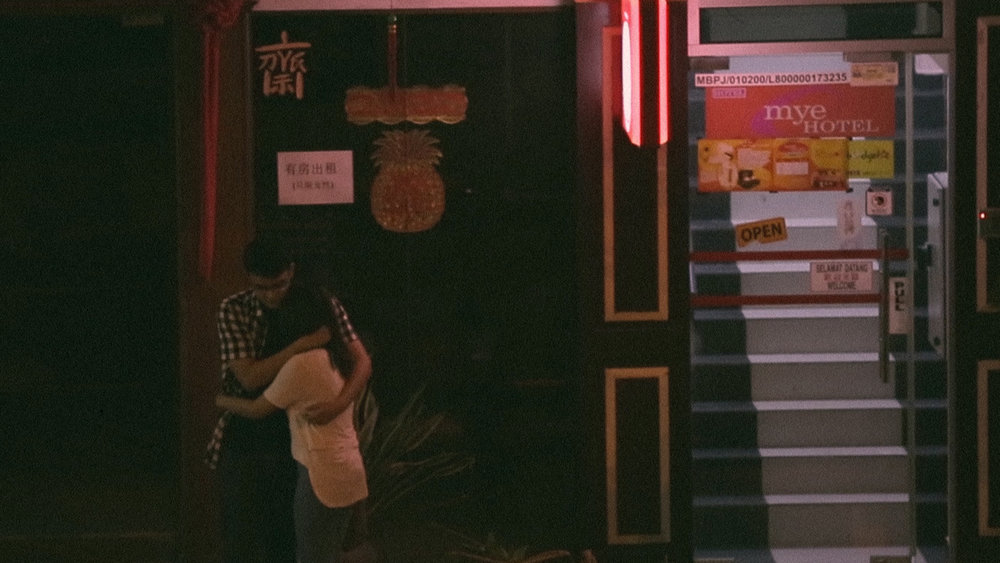 Chloe Yap Mun Ee / Malaysia / 2016 / English & Malay / 29min
A young couple arrives at a budget hotel attempting to get a room. This is the first time they will be intimate with each other. They are two young people confronting their real desire in a strange world.
Director: Chloe Yap Mun Ee is an aspiring filmmaker and video artist, she explores emerging ways of audio-visual storytelling that engage the senses and provoke thought. She has used different methods and explored different processes in her filmmaking, and constantly searches for ways to experiment with what's possible for the 'cinematic' medium. But she mostly uses the film and video medium to confront her personal struggles and questions, currently exploring themes along the lines of sexuality, gender, intimacy and love.
Producer: Yana Al-Yahya

SSC 03: AMELIS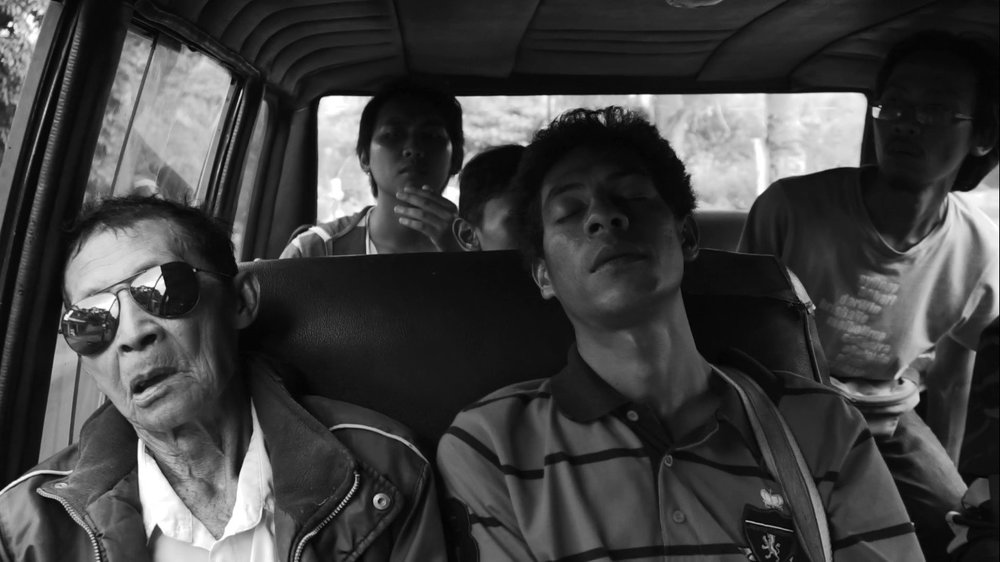 Dery Prananda / Indonesia / 2016 / 6 min
A young man wants to bring his father back to their hometown in such a distrustful journey for anyone who happens to pass them along the road.
Director: Dery Prananda's documentary films include those advocating environmental, social and human rights issues in collaboration with several institutions. In 2014 he made The Years Of Blur, a documentary about the murder of Udin, a journalist from Yogyakarta. In 2016, he made a documentary entitled Blessing From the Sea that took place in Lamalera, East Nusa Tenggara. His sort fiction film Amelis, was winner of Best Film and Best Fiction Film in the ReelOzInd Australia Indonesia Short Film Festival 2016.
Producer: Dery Prananda

SSC 03: THE TIGER OF 142B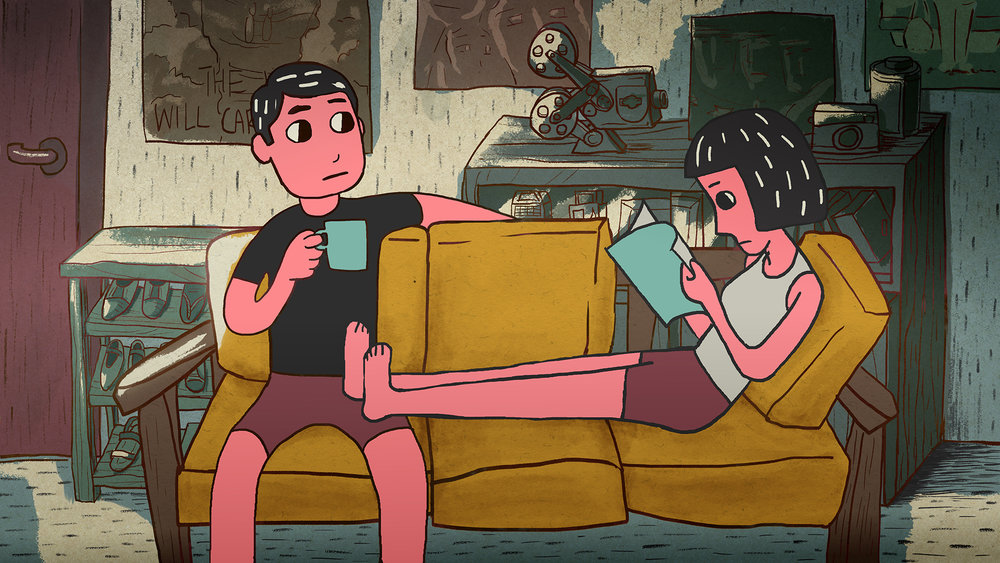 Henry and Harry Zhuang / Singapore / 2016 / English / 12min
A young unemployed man finds himself having difficulty in communicating with his girlfriend. As he struggles to cope with his fragile state of mind, a series of mysterious killings unsettles the residents of Block 142B.
Director: Harry and his twins brother, Henry Zhuang, co-founded their own company Weaving Clouds, a small studio dedicated to producing animation that explore creative storytelling. They have both worked closely together on both 2D and stop-motion animation short films, always searching ways to tailor make animation to suit the story. Both brothers are also Media Education Scholarship (MES) recipient.
Producer: David Lee & Eternality Tan

SSC 03: THE SILENT MOB I PANGREH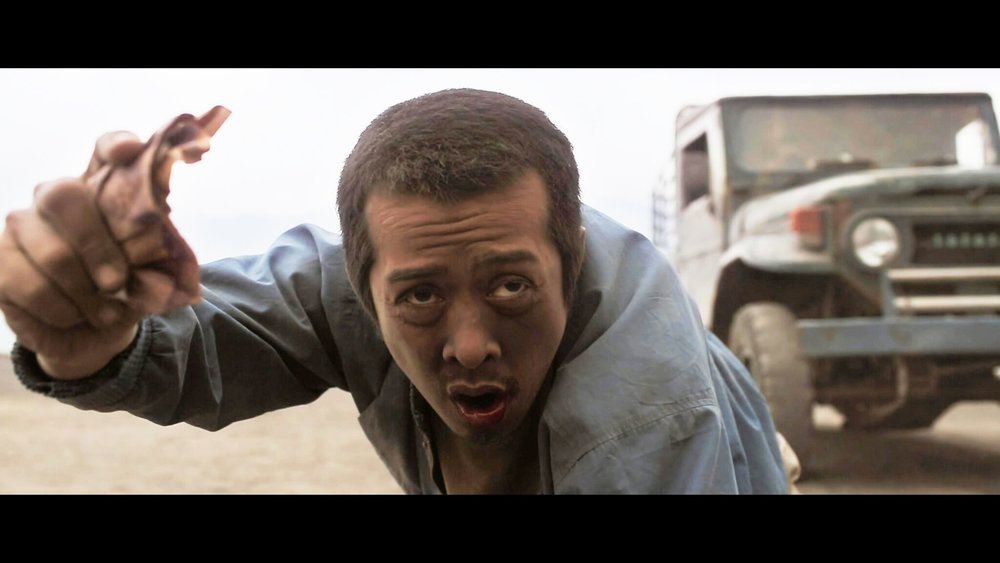 Harvan Agustriansyah / Indonesia / 2016 / Bahasa Indonesia / 17min
A driver recruits poor residents of a remote area to act as a mob in a demonstration where an altercation results in a violent spiral that tests his humanity.
Director: Harvan Agustriansyah born in Jakarta, Indonesia, in 1980. He studied directing at Jakarta Arts Institute. After graduated, he worked as assistant director in many Indonesian feature-length films production. As director he has been produced, wrote and directed several short film which participated at national and international film festival. Currently he in development his first feature length film.
Producer: Harvan Agustriansyah

SSC 04: IF PEOPLE SUCH AS WE CEASE TO EXIT I KUNG WALA NANG TULAD NATIN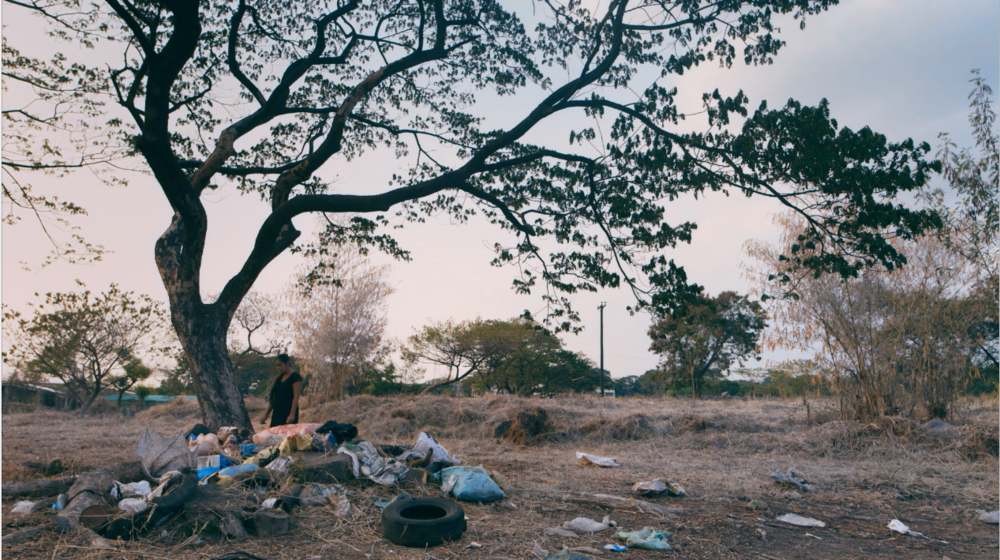 Sam Manacsa / Philippines / 2016 / Tagalog / 16min
The story of a grieving widow's attempt to find the missing piece of her husband's remains.
Director: Sam Manacsa is a filmmaker from the Philippines. She recently graduated from the University of the Philippines Film Institute. She has been a part of several student productions and local film productions. Kung Wala Nang Tulad Natin is her thesis film which had its world premiere at the Clermont-Ferrand International Short Film Festival.
Producer: Chad Cabigon

SSC 04: DEMOS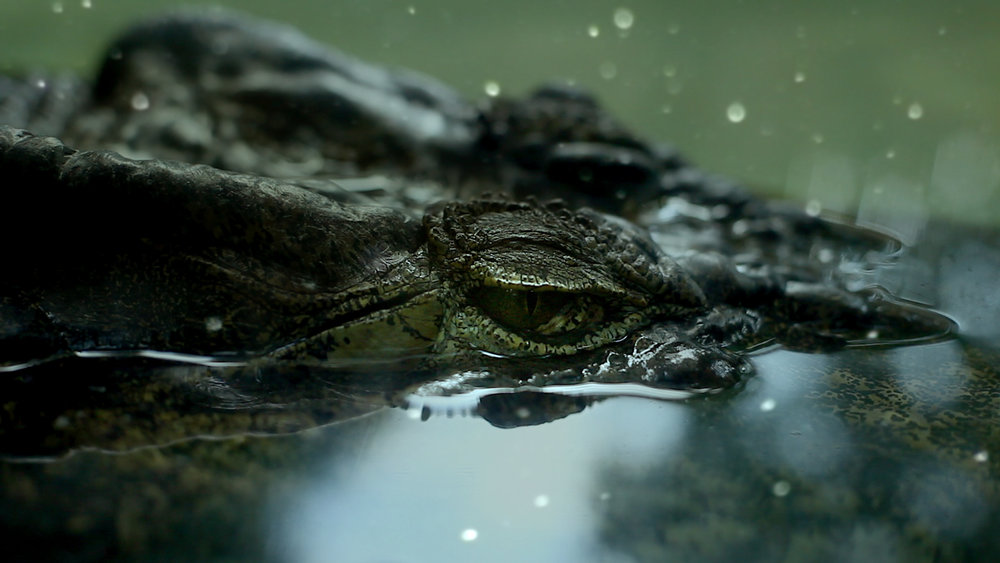 Danaya Chulphuthiphong / Thailand / 2016 / 13min
By the time the zoo is closing, detained animals feeling frustrated and confused. The only thing they can do is retaining a slight degree of consciousness, waiting for the changing of time.
Director: Danaya Chulphuthiphong lives and works in Bangkok, Thailand. She holds a BA in Archaeology and MFA in Visual Arts. She started her career as a documentary photographer for a newspaper and a magazine. She is interested in lens-based arts and works with both still and moving images.

SSC 04: LAN HAPPY BIRTHDAY I LAN, CHUC MUNG SINH NHAT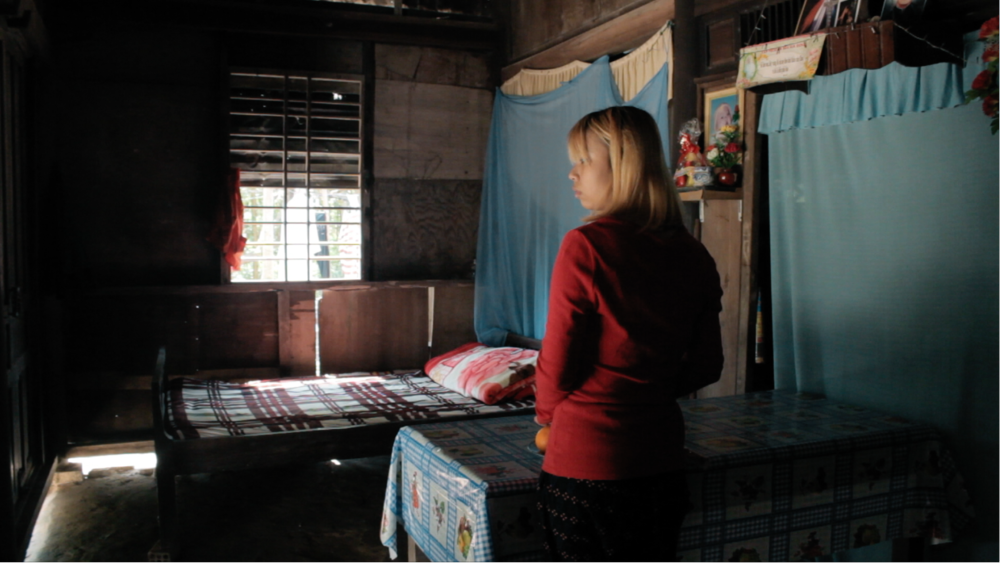 Nho Huynh Cong / Vietnam / 2016 / Vietnamese / 13min
A birthday, as by as death anniversary of mother, Lan came home from school. With a brother, a grandmother living in silent. They visit the grave of their parents, in the woods. Lan leaves on her bike. By the stream, her sentimental connection is broken.
Director: Nho Huynh Cong studying Vietnamese Studies at the University of Danang-University of Education, attended courses including" Writing short film scrip with Phan Dang Di Director, Editing film with Julie Beziáu, making film with Tran Anh Hung director – "Autumn Meeting" – 2013, Writing movie's script with Phan Dang Di (11-2013); Participating in introducing commercial movies – "The King is back" Project – 2014 Autumn Union; Advanced editing film with Julie Beziáu (07 – 2015 – Autumn Meeting).
Producer: Nho Huynh Cong

SSC 04: GHOST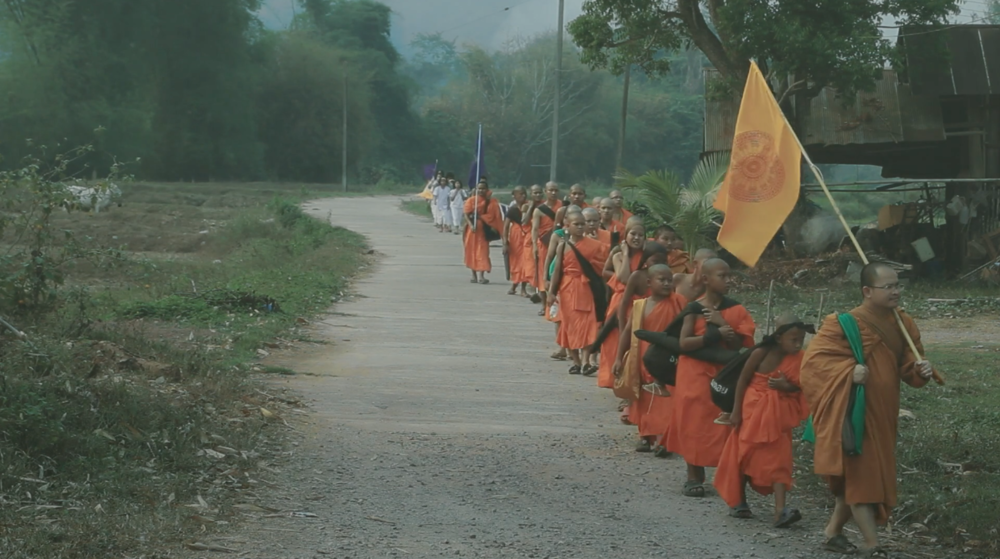 Worapoj Inlao / Thailand / 2016 / Thai / 22min
Ghost is an oblique ecological criticism in the form of the personal documentary film. The storyline itself is about the journey of Thai guy who travels to northern Thailand for and he was warned by the locals to not come over due to haunting reason.
Director: Worapoj In-­lao is graduated documentary film student. He used to work for couple media companies in Thailand during last 4 years. During last 2 years he found himself in Tallinn University, Baltic film and media school where he mostly concentrates on making documentary film in the art form. Whereas he also enrolled in the number of anthropological classes during this master degree. Furthermore, he strongly has big passions in animal right, veganism as well as environmental issue.

SSC 05: FAT BOY NEVER SLIM I RAKSA DINDAEN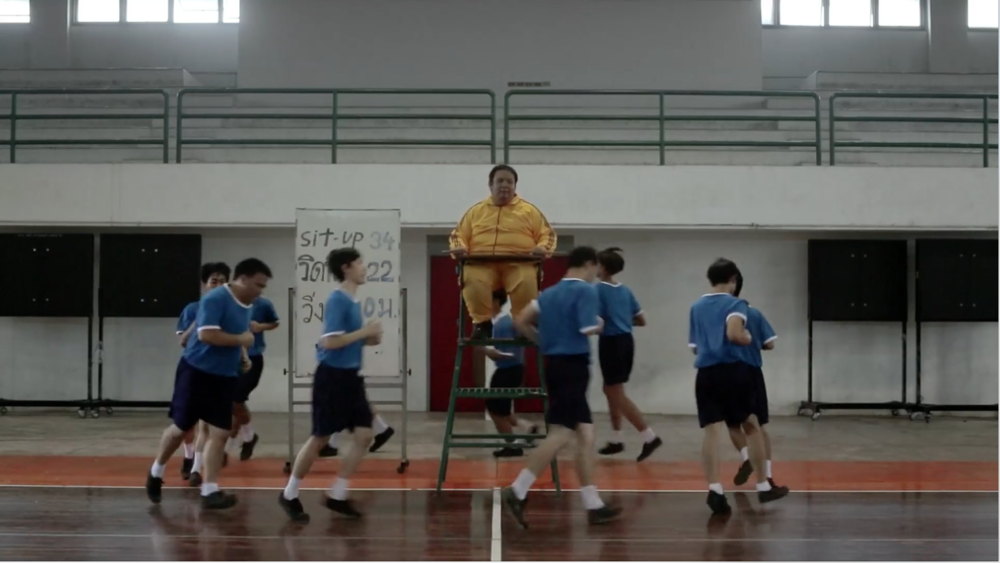 Sorayos Prapapan / Thailand / 2016 / Thai / 15min
2015, under the rule of military junta, two fat schoolboys don't want to serve in the military when they turn 21.
Director: Sorayos Prapapan was born in 1986 in Bangkok. His short film Boonrerm (2013,17 Min) been selected for more than 40 international film festival including International Film Festival Rotterdam 2014. His Short "Fat Boy Never Slim" was premiere with iffir 2016 and won "Vichitmatra award " from Thai Short Film and Video Festival. His First Feature Length Project "Arnold is a Model Student" won Script and Development funding from Hubert Bal Funds
Producer: Donsaron Kovitvanicha

SSC 05: MAO SHAN WANG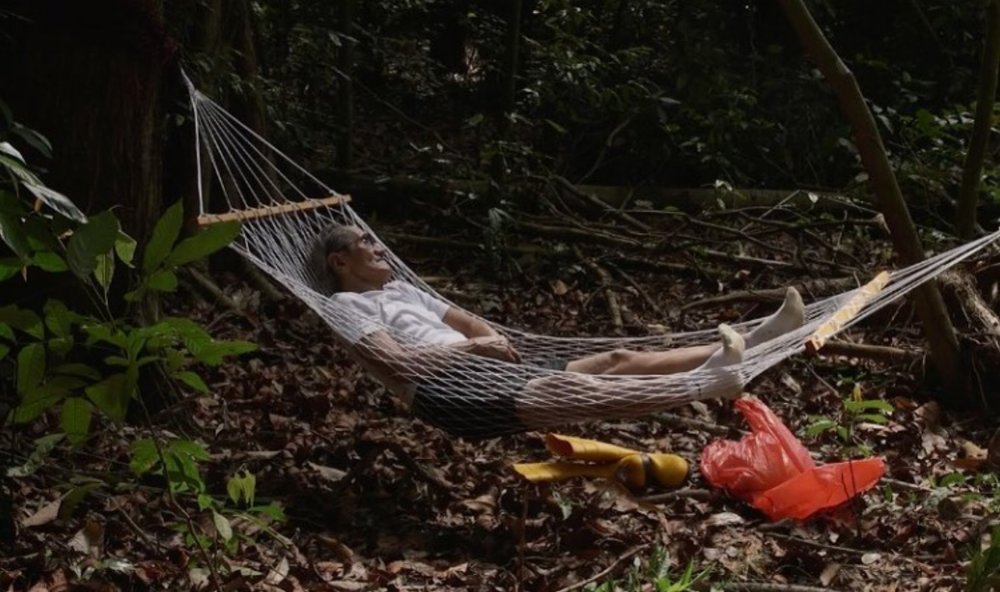 Khym Fong / Singapore / 2016 / Malay / 9min
Mao Shan Wang chronicles a day in a durian "hunter"'s life. He wanders in the forest, cooks, and eats. What more is there? Audiences are left to ponder the significance of his many rituals.
Director: Khym Fong is an 18 year old graduate from School of The Arts, Singapore. Mao Shan Wang is her first short film, which she made in collaboration with her school mates.

SSC 05: ARNIE I 阿尼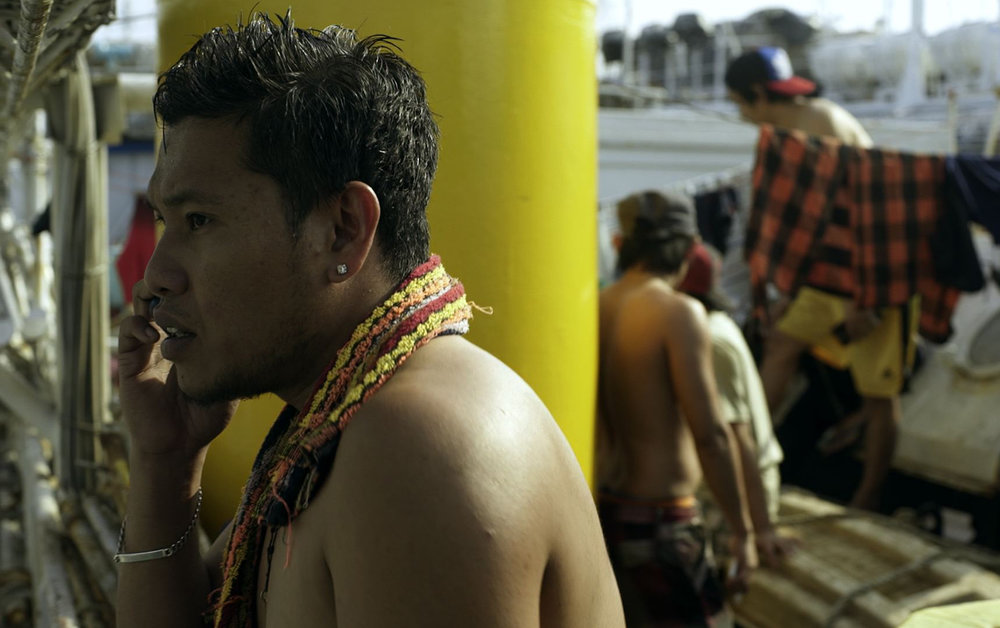 Rina B. TSOU / Philippines / 2016 / Tagalog & English / 24min
Filipino seaman ARNIE buys a ring to propose to his girlfriend back home over the internet. Supposedly the happiest moment of his life soon takes a downward spiral when he finds out she is pregnant – but he is not the father of the child.
Director: Rina B. TSOU is a Taiwanese-Filipina filmmaker who studied filmmaking at Motion Picture Department of National Taiwan University of Arts. Being of two lands, she has an intimate understanding of the East and Southeast Asian situation and has applied her unique sensibilities to the issues raised in her films. This can be seen in her latest short film Arnie, about the situation of transient Filipino workers in Taiwan, competing at the 2016 edition of the Cannes Film Festival Critic's Week. Based in Taipei.
Producer: XIE, Xiang Yu (Eric) & Kuek Shee Heng

SSC 05: SUNDAY STORY I KISAH DI HARI MINGGU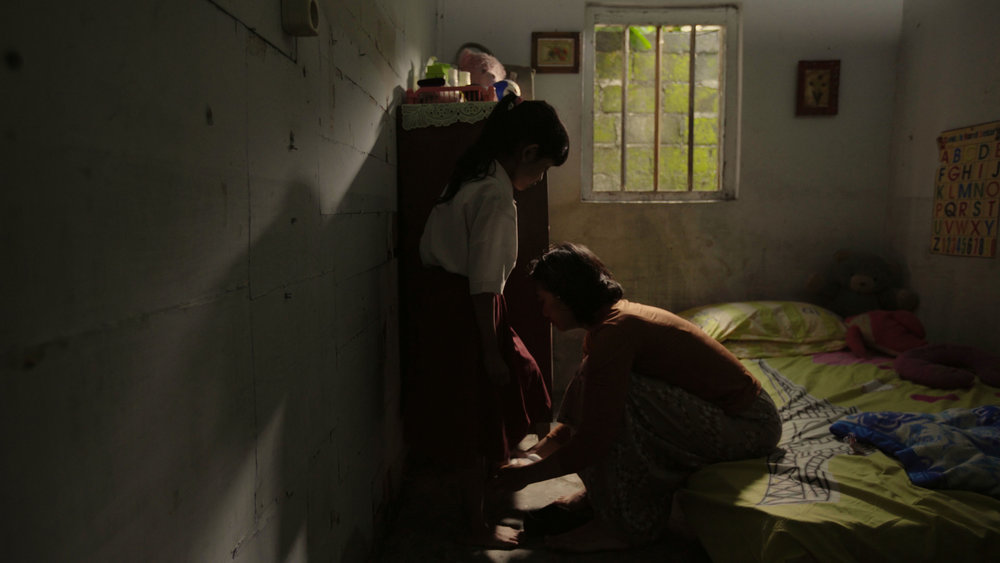 Adi Marsono / Indonesia / 2017 / Bahasa Indonesia & Javanese / 9min
A housewife is running errands while her husband is still asleep. The wife asks the husband to take the children to school, but he continues to sleep. So she takes the children to school anyway. The wife doesn't realize it's Sunday.
Director: Adi Marsono was born in Yogyakarta, Indonesia. He was graduated from antrophology department, Gajah Mada University, Yogyakarta, Indonesia. In 2003, he started his career in films as an actor. He is learning to make films on his own by being involved as an director assistant. "Semalam, anak kita pulang" (Last Night, Our Daughter Back Home) is his first short film as a director and scriptwriter and "Kisah di Hari Minggu" (Sunday Story) is his second short film.
Producer: Edi Cahyono