"The most important thing in cinema is the story."
Yes, I used to believe in it, I spent a long time focusing on the story in order to make my story strong. In the last few months, I started feeling something went wrong. If I keep thinking on how to write a perfect story, in the end, we are just developing "story" instead of "cinema".
That's a reason why I felt world cinema became tired after the French New Wave.
The director who is sensitive and loves cinema will do something to prevent cinema getting older.
In 1995, Lars von Trier and his pal created a film movement "Dogme 95", it completely started from discussing the form of cinema (film format) instead of story, then they came out with the amazing "The Idiots", a wonderful "The Celebration", and etc.
In the year 2020, we have the invasion of covid-19, a term "new norm" becoming popular. People stare at the screen (laptop and handphone) more than your lover, perhaps they just don't have a lover, who knows.
Cinema is very close to our life, once our life changes, cinema will change as well.
Screenlife (AKA: Computer Screen Film or Remote Film) is a film format where the filmmaker uses the webcam from laptop or handphone to capture the entire film. This is not a new format, and it had been appearing since 2000, and due to the pandemic, we are not allowed to shoot outside, more and more filmmakers discover Screenlife.
It was popular in European countries, and I believe, as well as in Southeast Asia.
I started asking around to search for Southeast Asia's screenlife short film, and surprisingly that is the amount of young filmmakers out there who use this format to make their short film during the pandemic season.
At the same time, I found that Japan's screenlife is extremely creative, together with 5 Southeast Asia's screenlife short films, working together with lovely The Japan Foundation, Kuala Lumpur (JFKL), we brought you 2 more screenlife short films by famous Japanese director YUKISADA Isao's Perhaps I Could Say It Now and UEDA Shinichiro's One Cut of the Dead Mission: Remote. With JFKL coordination, director UEDA Shinichiro will join us for the Q&A from remotely, see, life change, form change, cinema change.
Southeast Asia's Screenlife & Japan's Screenlife will show back to back.
Let's see what is in Cinema!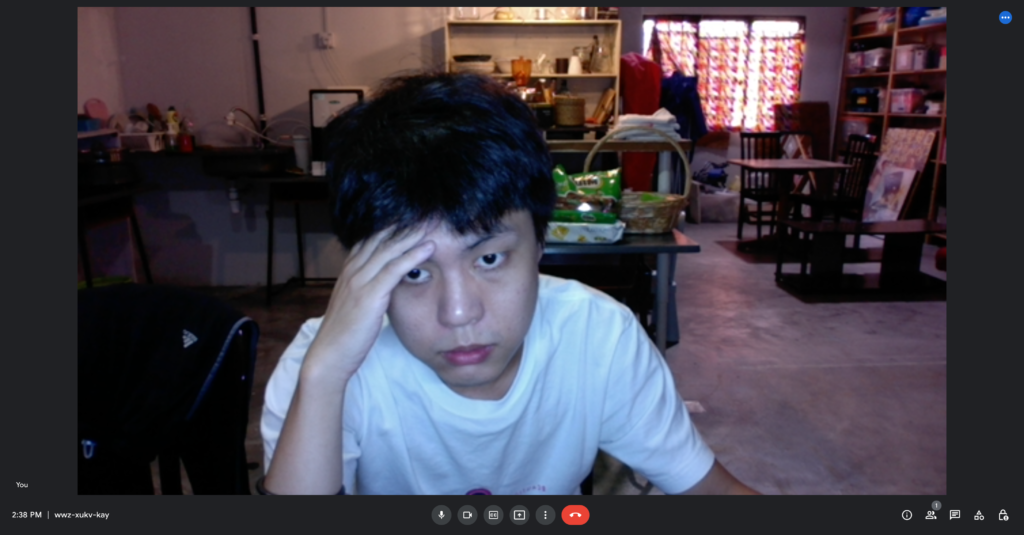 Programmer: Jacky Yeap
Jacky Yeap graduated from University Malaysia Sarawak majoring in filmmaking. In 2017, his short film Falling in Love Again won the Next New Wave Award in SeaShorts Film Festival. In 2018, he founded local film magazine WuBen to record the current state of Malaysia cinema. In 2020, wrote/directed/acted in his first feature film Sometime, Sometime. In 2021, film project Homework won CNC cash award in Golden Horse Film Project Promotion. In 2022, he falls in love with a girl named J. In 2023, he buys a condominium. In 2024, he gets married. In 2025, his film A Good Bad Guy premieres at the Cannes Film Festival. In 2026, he dies. In 2027, he buys a new car. In 2028, he becomes a father. In 2029, he dies again. In 2030…

Dogs
Dir. Andy Darrel Gomes | Malaysia | 16′
A young couple, Nigel and Mei started dating when he was in quarantine for chicken pox. The time spent with her reminds him of the days before confinement. His disease reminds her of a fond childhood memory. Like Pavlov's dogs salivating at the bell and not the food, they fall in love not with each other but with each other's predicaments.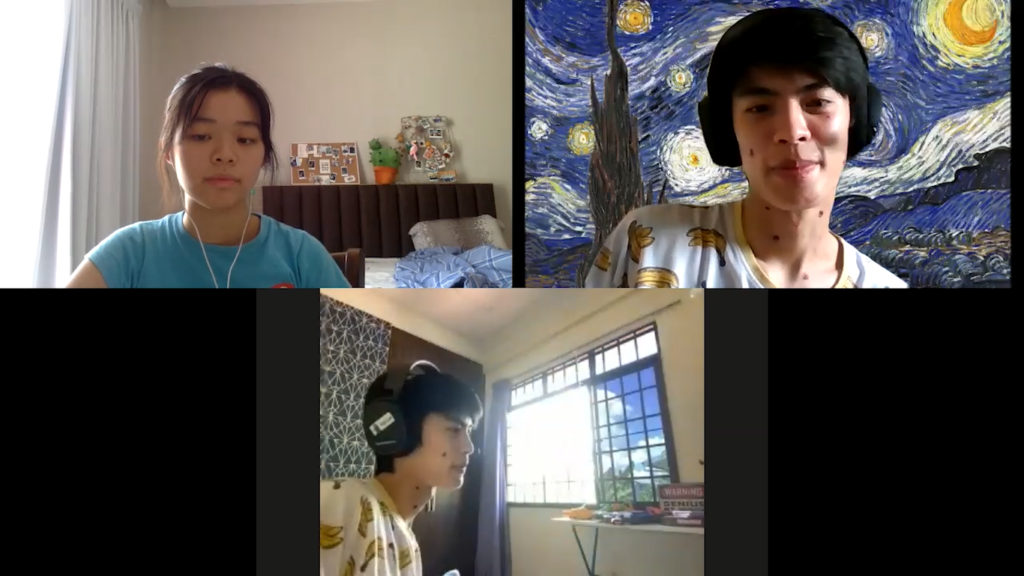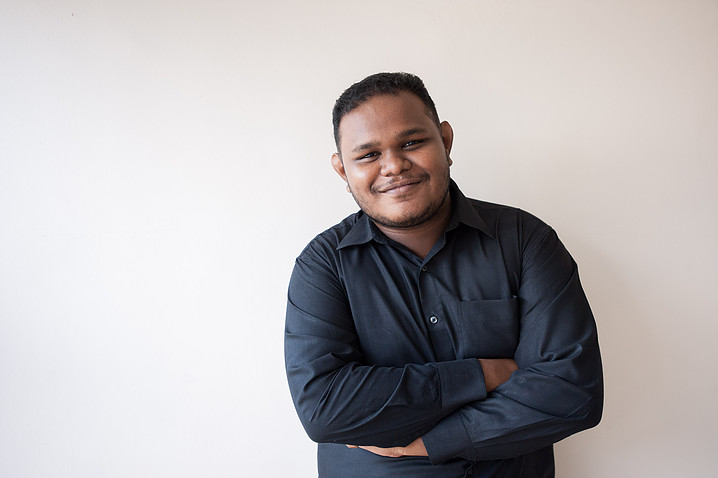 About The Director
Andy Darrel Gomes is a Malaysian director, writer, actor and educator in theatre and films. His credits include "My Ba's Radio", (2017) screened at Short Shorts Film Festival, Japan and won Best Film at the Mantova Lovers film festival, Italy. "Hawa" (2016) won the grand prize at BMW Shorties. As an actor, he appeared in "Ola Bola" (2016) and "Aqerat" (2017). His recent endeavours include providing the American Blu-Ray commentary for Tsai Ming Liang's "Rebels of the Neon God" and developing "Transitional Cinema", a mode of filmmaking with some of the country's emerging directors. He currently lectures at Sunway University.

Tomorrow I Will Get Back to the World
Dir. Moe Myat May Zarchi, Lin Htet Aung, Kaung Myat Thu Kyaw, Kyaw Linn Aung, Khin Thethtar Latt, Gabriel Htoo, Thiri May Thu, Griffin Neon, Chris Chan Nyein, Tharaphu Cho Thet | Myanmar | 20′
During the transitional period from COVID-19 to the new normal, a filmmaker exchanges visual conversations with 9 other filmmakers in a day through zoom video chats. The result is a screen recordings representation of the collective consciousness and the emotional state during that period, experimented with the idea of available resources during limited times. It is a one-day visual diary of 10 individuals before entering back to the new normal world tomorrow.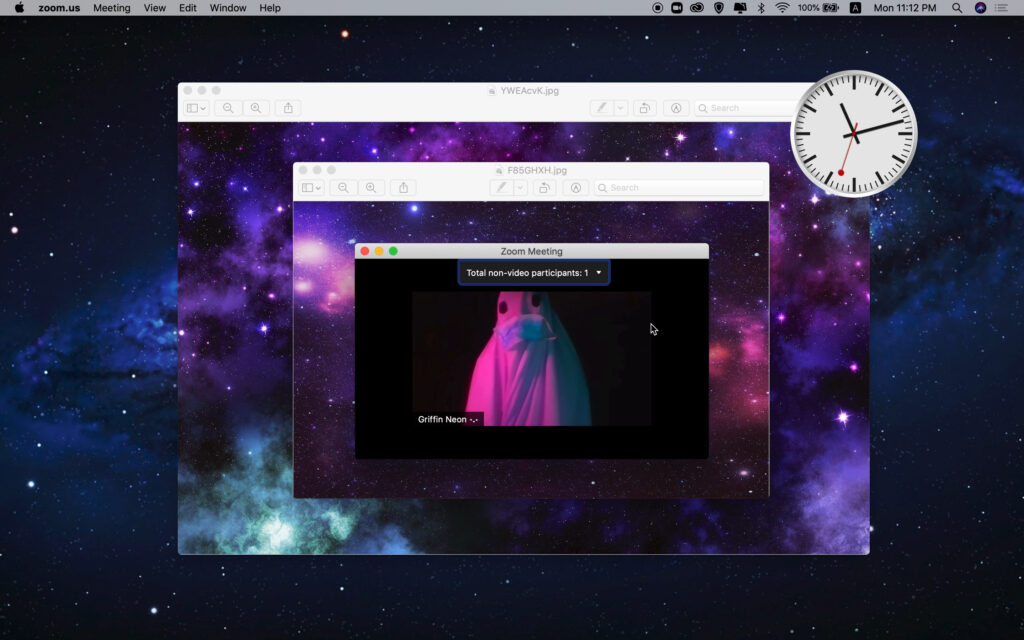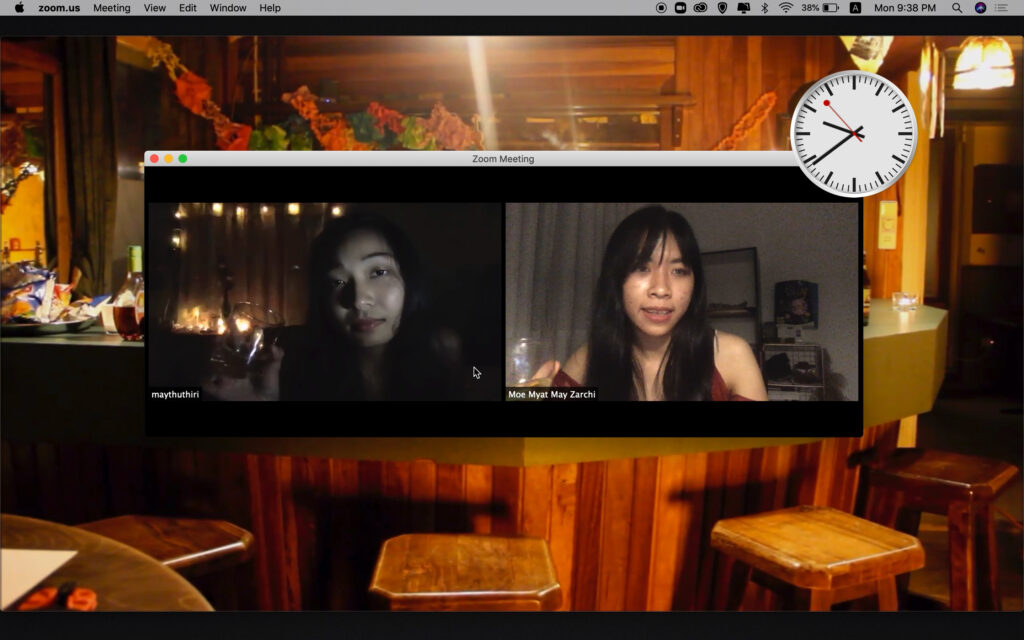 About The Director
This film was made as a result of the 3-ACT Sculpting the Moving Image: Film Style/Film Form Workshop back when COVID started to hit in 2020. A total of 10 Burmese filmmakers and artists – Moe Myat May Zarchi, Lin Htet Aung, Kaung Myat Thu Kyaw, Kyaw Linn Aung, Khin Thethtar Latt, Gabriel Htoo, Thiri May Thu, Griffin Neon, Chris Chan Nyein & Tharaphu Cho Thet, made this film together.

HIRAYA
Dir. Kaloy Cabarrubias | Philippines | 10′
A couple celebrates their anniversary in a Discord call. They began daydreaming about their plans and ambitions, and as things became harmoniously gripping, one of them sheds tears and unfolds an unexpected truth.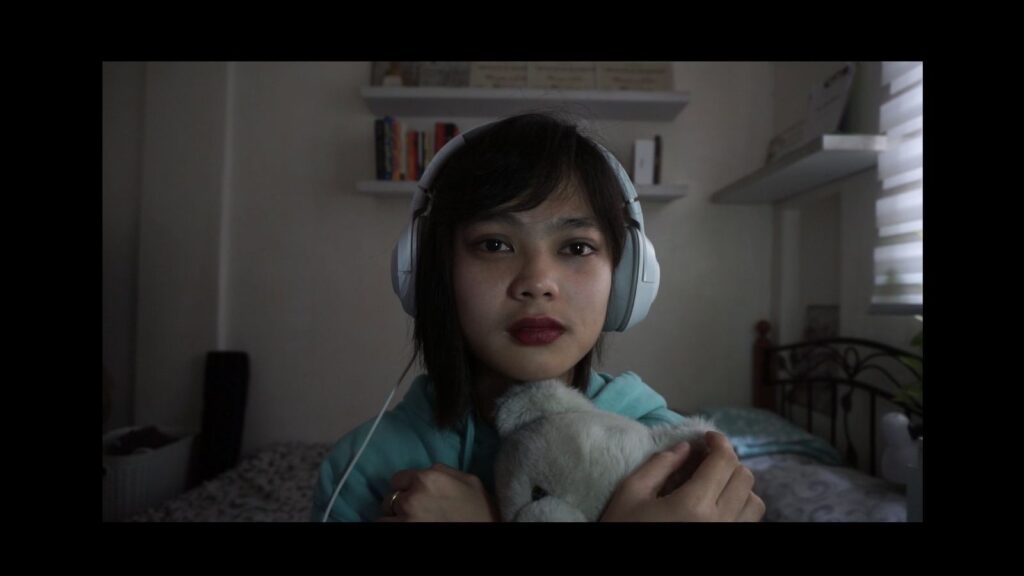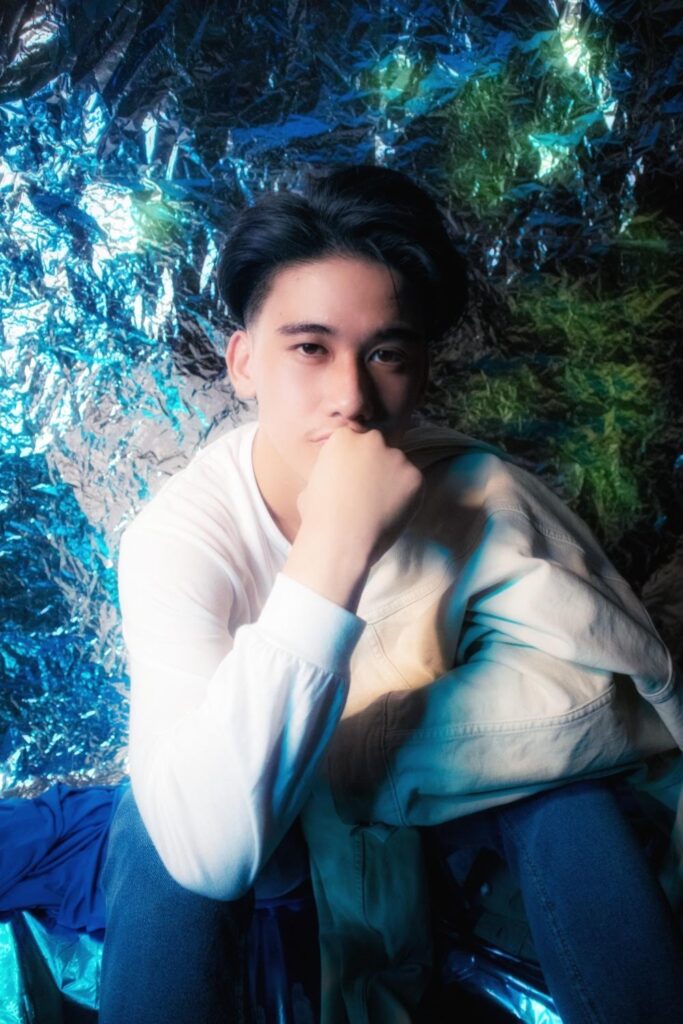 About The Director
Kaloy Cabarrubias is a Filipino Film student from Far Eastern University-Manila. He is currently a member of a student-led film organization, FEU Film Society, and taking up a bachelor's degree in Communication – Digital Cinema track. His recent project, 'Hiraya,' is his film debut as a director that won Bronze Award and Best Original Music at REALIFILM 2022. It is also an official selection for the SineDisipulo x Film Festival 2022. He is currently exploring different filmmaking genres to help narrate his creative ideas, which are centered on drama, superhero fiction, and fantasy.

A Sleep
Dir. Ahmad Fajar | Indonesia | 7′
A film student just finished his experimental short film project. But he's in doubt. So he ask his friend to give an opinion about it.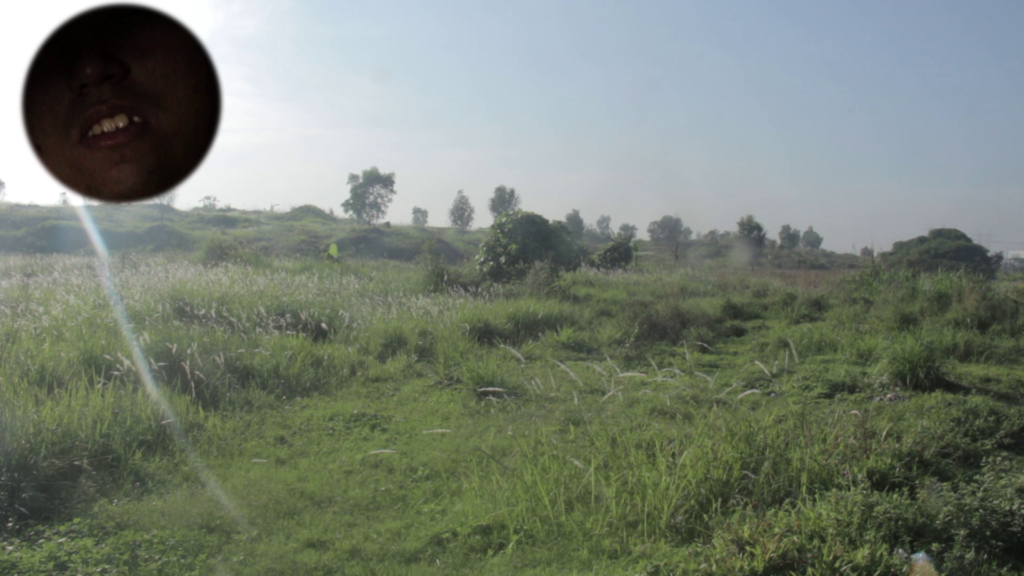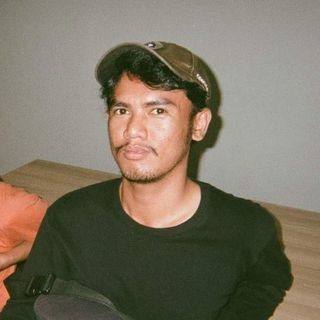 About The Creators
Ahmad Fajar gained his film degree at Multimedia Nusantara University in 2021, Ahmad Fajar is a passionate filmmaker whos currently still experimenting his filmmaking style through his stock footage. His first short film, Fast Train screened at Semester Pendek 2021 by Kolektif Film.

Roundtrip to Happiness
Dir. Claudia Fernando | Philippines | 15′
In the middle of the pandemic, Ara and Hiro explore an online world map for the first time in search of adventure and happiness. Along the places they visit, they talk about the beautiful mountains in the north, the lack of roads, and accessibility to school, and Hiro's dream of one day becoming president. In their last attempt at finding happiness, they go to the place where every child only dreams of going–only to be met again with the disappointment and reality of yet another power cut, holding them back from their brief chance at finding Happiness, even in the world of pretend.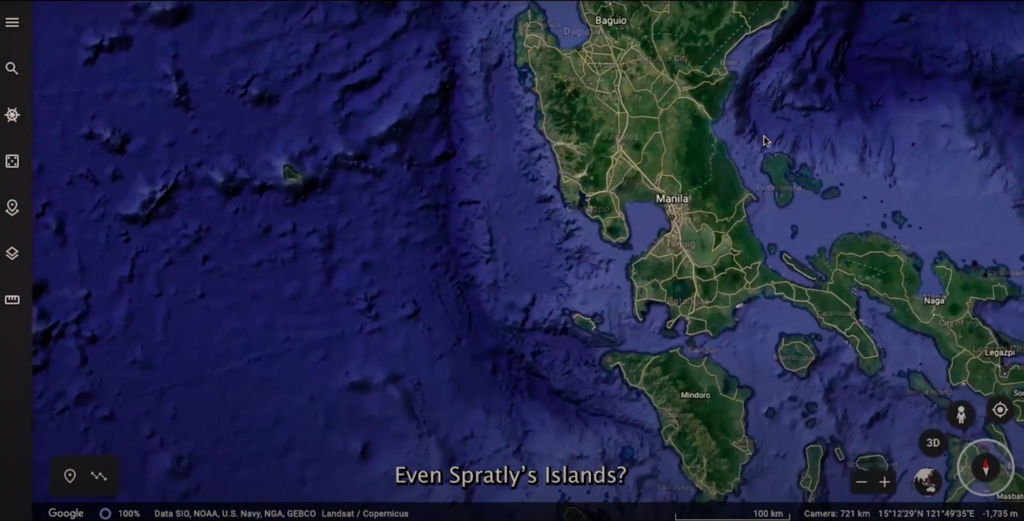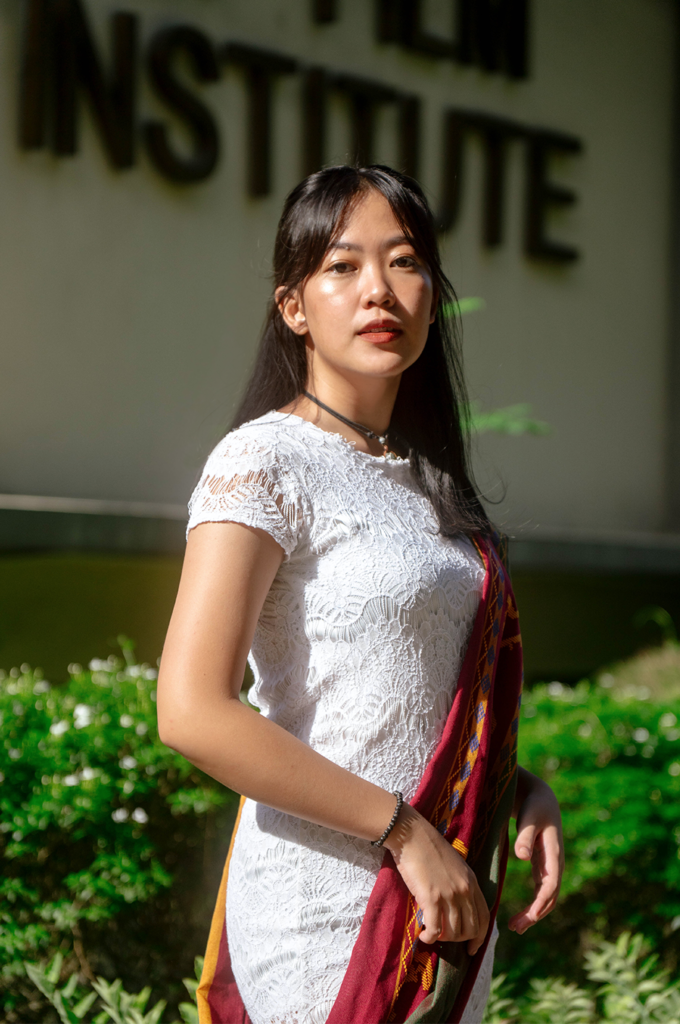 About The Director
Claudia Fernando is a Filipina short film director whose work mainly tackles the marginalization of women and children, and the out of school youth sector in the urban space. Her short film Ang Alamat ng Sari Saring Sari Store (The Legend of the Filipino Sundry Store) 2019, won best picture and best screenplay in the UPFI Black Beret 2019, and was part of other local festivals such as Cinema rehiyon and Nabunturan Film Festival. Her second short film, Roundtrip to Happiness won the Jury Prize for emerging Cinema in the recently conducted Montanosa Film Festival 2022 (PH). Some of her Assistant Directorial work includes other notable films such as Direk Erik Matti's A Guy and a Girl (2021). Qcinema 2019 Best Picture Judy Free directed by Che Tagyamon.