Rasa dan Asa is a video that follows PERTIMIG's activities and its members' journey during the Covid-19 pandemic. Besides recordings of online events between June and September 2021, most footage in the film was shot remotely by the PERTIMIG members using their smartphones during the Movement Control Order in Malaysia. PERTIMIG is currently using the video for reaching out to other domestic workers in Malaysia.
PERTIMIG (Indonesian Migrant Domestic Workers Association in Malaysia), is an independent organization fighting for the rights of migrant domestic workers. PERTIMIG's vision is to advocate for decent work and welfare for the domestic workers in Malaysia.
Artist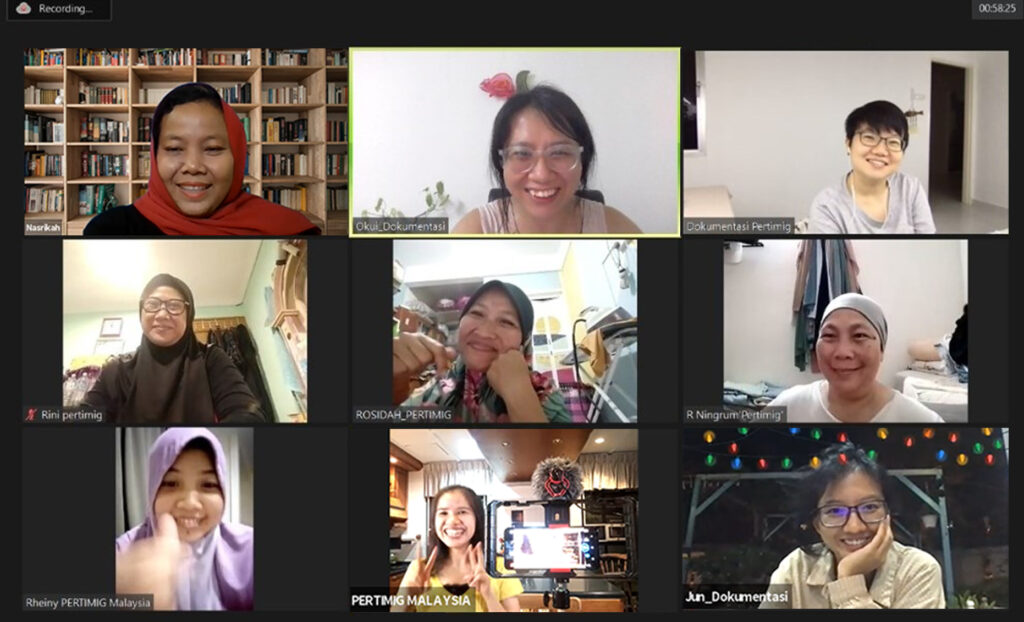 Okui Lala & Nasrikah
Okui Lala is an artist and cultural worker. Her practice spans from video and performance to community engagement. Her work explores themes of identities, diaspora and belonging through the performances of vocational labor. Okui also facilitates photos and video workshops with nonprofit organizations, unions and different communities in Malaysia and Japan.
Nasrikah is an Indonesian migrant worker who has been living in Malaysia since 1997. She is an advisor for PERTIMIG and a field facilitator for IDWF (International Domestic Workers Federation). Her advocacy focused on campaigning for migrant domestic workers to be treated with the same respect, status and access to justice as workers. Nasrikah is also a poet and coordinator for arts and cultural events.