SCENE 38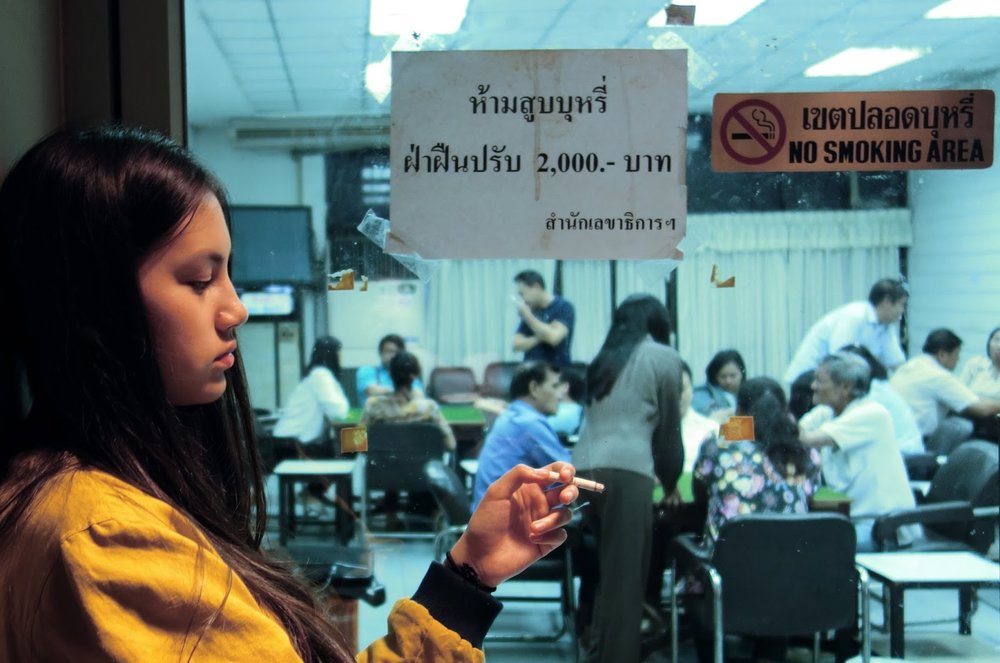 Nawapol Thamrongrattanarit / Thailand / 2015 / Thai / 7min

Scene 38 is a romantic scene.
Director: Nawapol makes both independent cinema and mainstream films in Thailand.

His first feature film 36 won New Currents award from Busan International Film Festival 2012. His second feature film Mary is Happy, Mary is Happy premiered in Venice International Film Festival 2013. His latest work Heart Attack is produced by Thai film studio Gmm Tai Hub (GTH).

MAKING ART IS F**KING HARD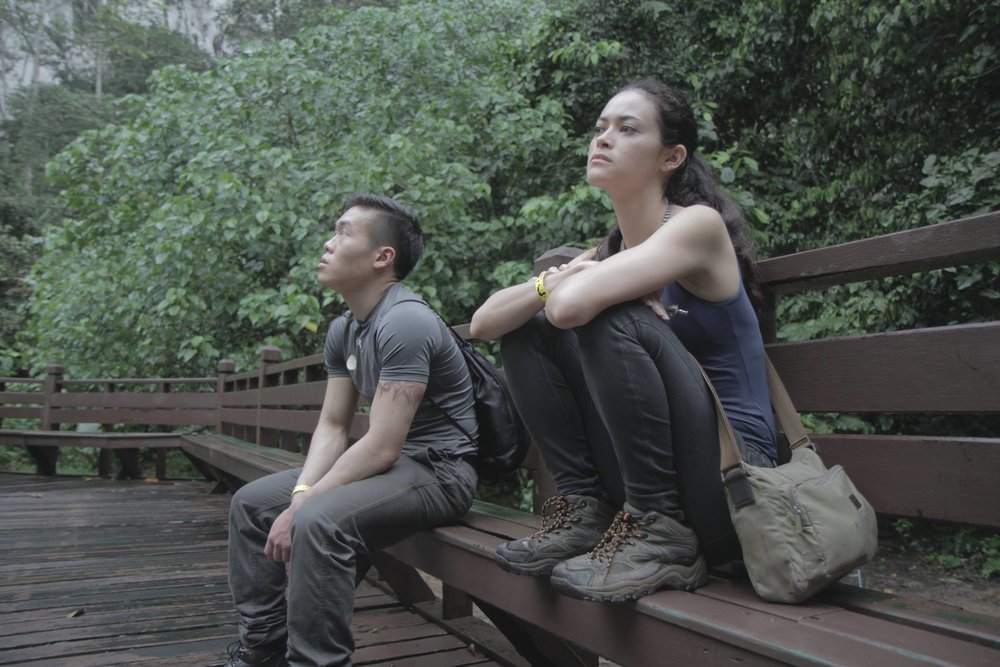 Kan Lume / Singapore / 2015 / English / 16min

Two actors travel to Malaysia to make a film. Instead of seeing them in conventional scenes, we see them in-between takes. They complain and irritate each other, discuss the lack of familial support and experience the difficulties of being on an independent film shoot. There are two characters in the film – a young, enthusiastic actor and an experienced, world-weary actress. Their differences may be the result of chance rather than choice.
Director: Kan Lumé's debut feature film The Art of Flirting won Best ASEAN Feature at Malaysian Video Awards 2005. Second feature Solos won the Best Newcomer Award at Torino GLBT Film Festival 2007. Third film Dreams from the Third World received the MovieMax Award at Cinema Digital Seoul 2008. Liberta picked up Special Mention at Cinema Digital Seoul 2012 and the NETPAC Award at Tripoli Film Festival 2013. His latest film The Naked DJ earned Kan his second NETPAC award for Best Asian Film at Jogja-Netpac Asian Film Festival 2014.

UMBILICAL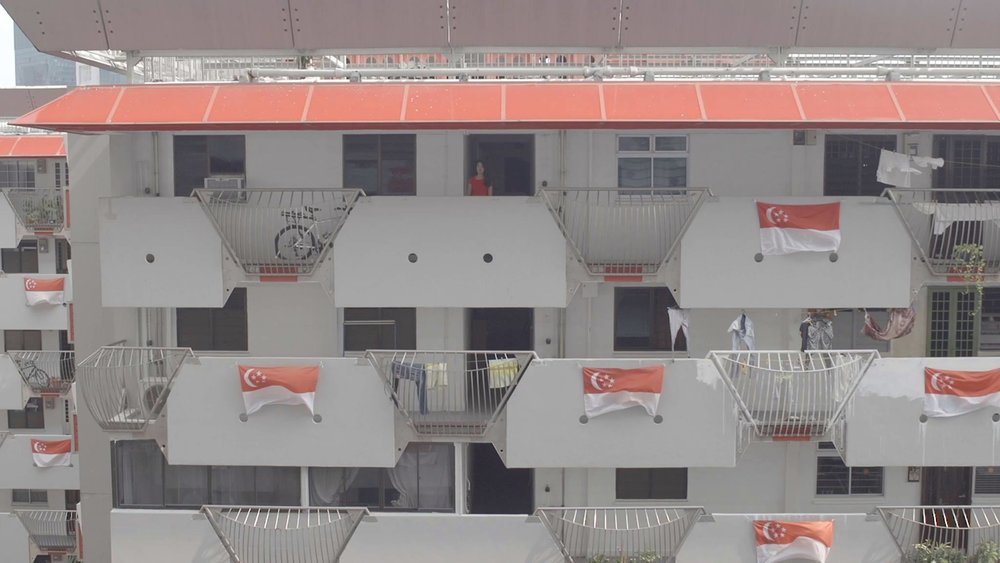 Wesley Leon Aroozoo / Singapore / 2015 / English / 12min

With innocent intentions, a pair of unborn twins argue over the decision of leaving their mother's womb three months early to cheer her up….
Director: Wesley is a lecturer at LASALLE College of the Arts and a member of film collective 13 Little Pictures. His works have been showcased in over 90 festivals internationally such as The International Film Festival Rotterdam and the Sapporo International Film Festival. On the literary front, Wesley has published, Bedok Reservoir (Math Paper Press, 2012) and writes for television and stage plays locally. He is a graduate with a Master of Fine Arts from New York University Tisch Asia.

RAIN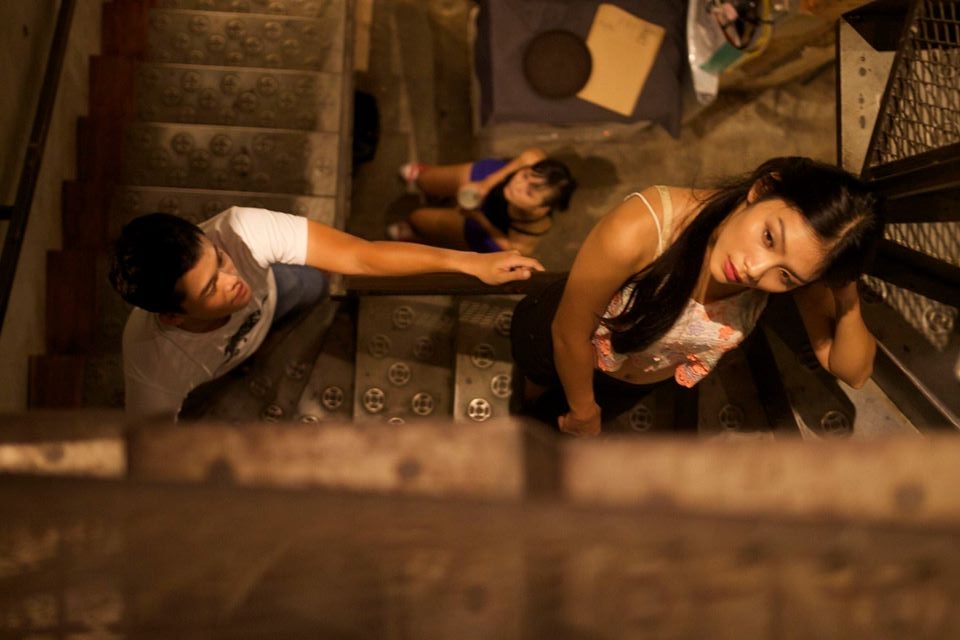 Phan Dang Di / Vietnam / 2015 / Vietnamese / 13min

A couple from a local factory dines in the same fancy restaurant as their employer's son. The boyfriend mentions to his girlfriend about the man's womanising ways, having slept with all the attractive females in the factory. After their meal, the girlfriend waits for her boyfriend as he takes a dump in the grass fields. Their employer's son approaches the girlfriend in his convertible Lexus and offers her a ride in his lavish vehicle.
Director: Di started his career as an independent filmmaker after graduating from the Faculty of Screenwriting at Hanoi Academy of Theatre and Cinema. His vision was to establish a team of young directors to create a "new wave" in Vietnamese cinema.

Di shot Bi, Don't Be Afraid, his first feature film in 2009 which Di was its producer, screenwriter and director. The film project won the Busan Film Commission Award at the Pusan IFF 2007, and was selected for the Cannes L'ATELIER 2008. Funded by World Cinema Fund (Berlin IFF 2008), by Fond SUD and Arte Cinema 2009, the film won two prizes at Cannes Critic's Week 2010.

Beside being an independent film maker, Di also teaches Film History and Screen-Writing at Hanoi National University and organises Autumn meeting, an international cinema event in Da Nang, Vietnam

ONE NOTE ONE FRAGMENT I SATU NOTA SATU FRAGMEN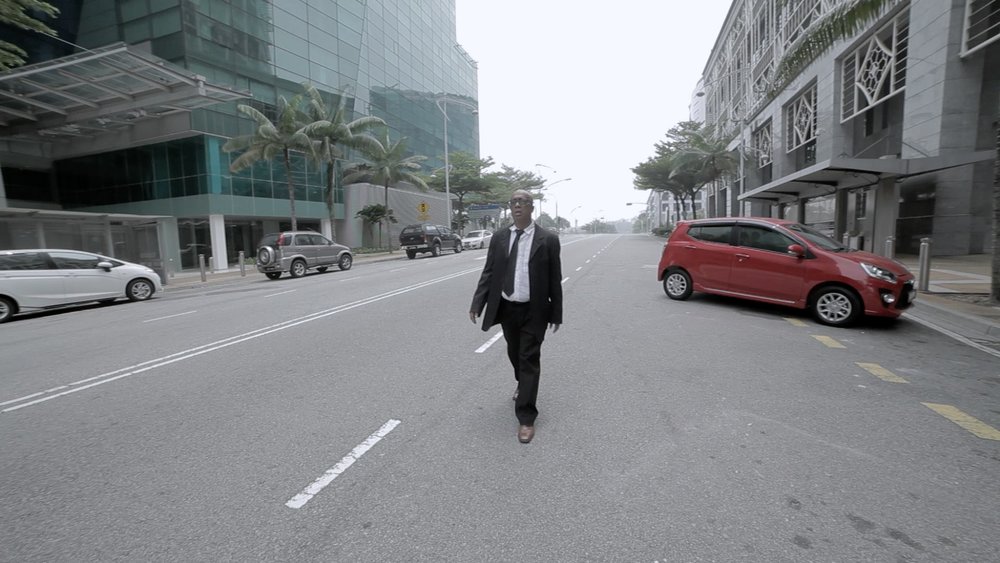 U-Wei Bin Haji Saari / Malaysia / 2015 / 8min

At 2:30 in the afternoon, a guy wakes up and finds himself all alone in his office. He steps out and realises the entire street is deserted. He returns back to his office and discovers a note left behind for him. The note seems to explain the reason.
Director: U-Wei Haji Saari (born 1954, Malaysia) studied filmmaking at the New York School for Social Research. His film debut, Woman, Wife and Whore (1993) received five awards at the 11th Malaysian Film Festival including Best Film, Best Director and Best Screenplay. In 1996, his film Kaki Bakar (The Arsonist) was shown at the Singapore International Film Festival and was invited to the Un Certain Regard section in the Cannes Film Festival.

THE DAY BEFORE THE END… I ANG ARAW BAGO ANG WAKAS…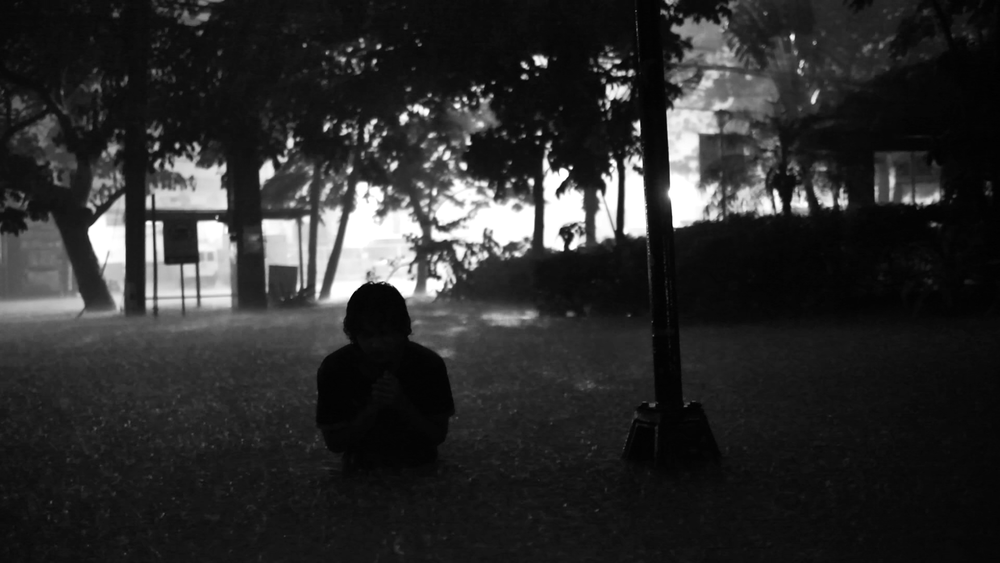 Lav Diaz / Philippines / 2015 / Filipino / 16min

In the year 2050, the Philippines braces for the coming of the fiercest storm ever to hit the country. As the wind and waters start to rage, poets are being murdered.
Director: Lavrente Indico Diaz, aka Lav Diaz, is a filmmaker from the Philippines, born on December 30, 1958 and raised in Cotabato, Mindanao. He works as director, writer, producer, editor, cinematographer, poet, composer, production designer and actor all at once. He is especially notable for the length of his films, some of which run for up to eleven hours. That is because his films are not governed by time but by space and nature. His films dig into the social and political struggles of his motherland and through these, he has garnered the admiration of the international festival circuit.

THE BEAUTIFUL LOSERS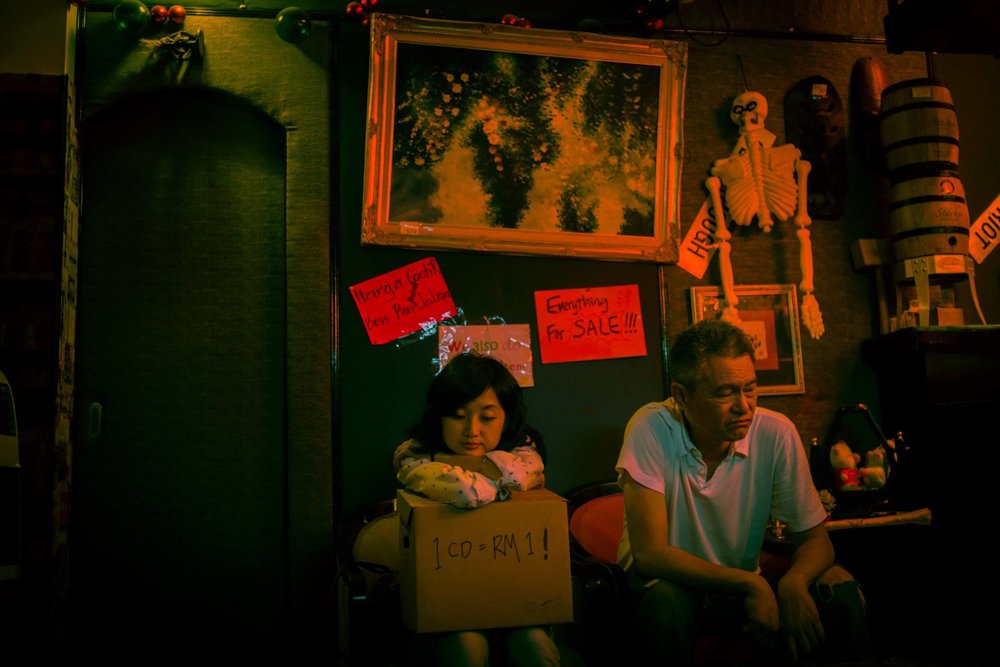 Tan Chui Mui / Malaysia / 2015 / Mandarin / 15min
After her singing career fails in Taiwan, Fei decides to move back to Malaysia to open a cafe. She meets up with Pete, an old friend she had not met in10 years. Pete had just recently closed down his music bar. He brings her to a junkyard to hunt for furniture.
Director: Tan Chui Mui graduated from Multimedia University with a Bachelor Degree of Multimedia in Animation & Film in 2001. She then tutored in Multimedia University for 4 years.

In 2006, her first full-length feature film Love Conquers All won multiple new director's awards at the Rotterdam International Film Festival as well as Pusan International Film Festival. Her short films have won numerous prizes and awards in European festivals, including the Grand Prize in Clermont-Ferrand Short Film Festival.

Other than directing her own films, Chui Mui also produces films of other Malaysian independent filmmakers such as James Lee, Amir Muhammad and Liew Seng Tat. Her work is characterised by a poetic sensibility borne out of her small town upbringing and a keen eye for stories based on personal growth and redemption.

GOODBYE PHNOM PENH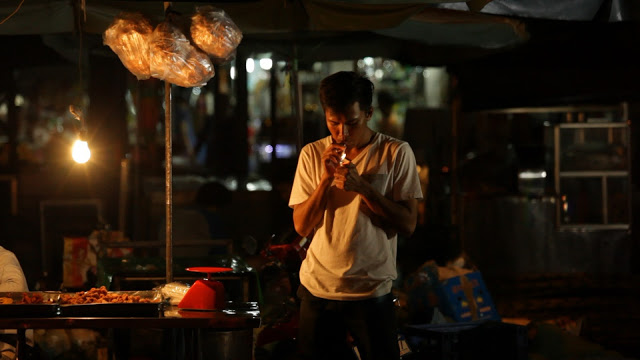 Kavich Neang / Cambodia / 2015 / Kher / 16min

Hidden in a hotel in the capital city of Phnom Penh, a young couple spends their final days together before the girl returns to her home country.

Director: Kavich Neang studied Cambodian music and dance at Cambodian Living Arts from 2002 to 2009. He graduated from Limkokwing University in 2013, majoring in graphic design.

In 2010, he made a short documentary film A Scale Boy while attending a documentary film workshop led by Rithy Panh, the internationally acclaimed Cambodian documentary filmmaker. In 2013, he joined the Busan International Film Festival's Asian Film Academy as the programme's first Cambodian filmmaker

SERPONG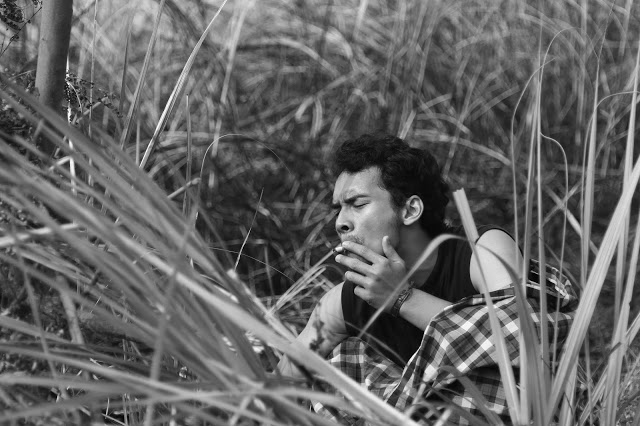 Lucky Kuswandi / Indonesia / 2015 / Bahasa Indonesia / 14min

Due to a faulty bathroom at home, toilet trips to the nearby construction site becomes a daily routine for a street food seller. On his way home, he discovers a newly opened mall and decides to move his stall closer to attract more business. He observes the changing environment brought about by the new mall.
Director: Lucky Kuswandi was born in Jakarta, Indonesia on August 29 1980. He studied cinema at the Art Center College of Design, Pasadena, California and has since made numerous short films after his graduation. Identity and minority issues have become a prevalent theme in his works. His short films range from contemplative mood pieces, experimental shorts to documentaries. They are now a preserved collection at the Asian Film Archive.

In 2006, Kuswandi was invited to take part in the Berlinale Talent Campus, a prestigious creative summit for up-and-coming filmmakers. He was chosen as one of the 350 filmmakers out of 3800 applicants. In 2009, Kuswandi was nominated for the Rolex Young Laureates Award and directed his first feature film, Madame X, in 2010.

THE WARM BREEZE OF WINTER I KABUS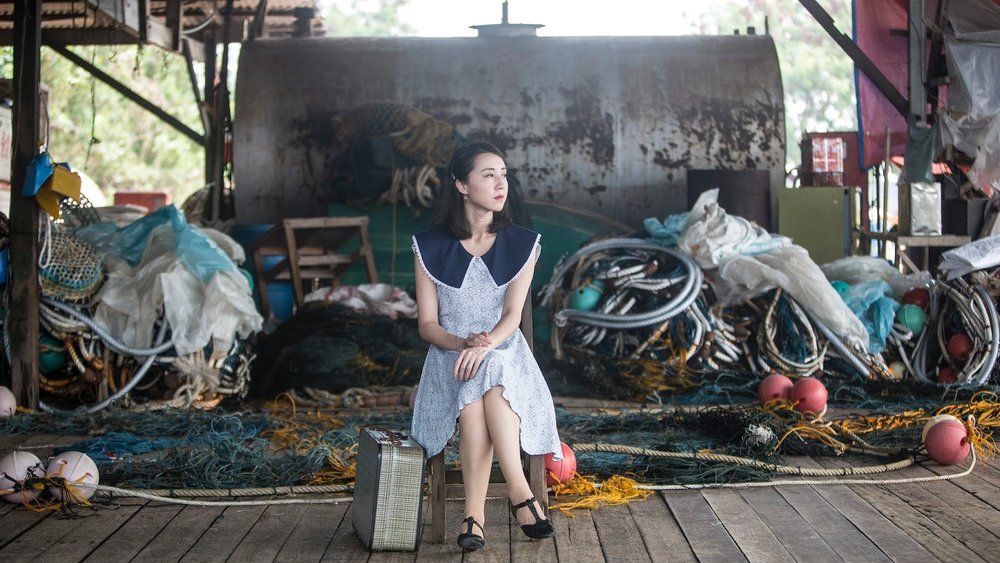 Sherman Ong / Singapore/Malaysia / 2015 / Mandarin / 19min

Fei visits her mother's hometown with her ashes, amidst the preparation to celebrate the re-merger between Malaysia and Singapore.
Director: Sherman is a filmmaker, photographer and visual artist. His practice has always centered on the human condition and our relationships with others within the larger milieu.

He is a founding member of 13 Little Pictures, a film collective based in Singapore. He serves on the committee of the Singapore International Photography Festival, is an educator at schools and universities, and was an Associate Artist of the Substation. In 2009, he was invited to participate in the Singapore Pavilion, Venice Biennale, which garnered a Special Mention. His works are in the collections of the Fukuoka Asian Art Museum, Singapore Art Museum and the Seoul Art Centre Korea. He is nominated for the APB-Singapore Art Museum Signature Art Prize for 2011. He collaborated on the Little Sun project headed by Olafur Eliasson which premiered at the Tate Modern London in Sept 2012.

He is currently working on a Norwegian-Danish-Singapore film, Lucy & I.