"Most of them born in the 90s, the female artists take up animation as a tool to carve the world outside."
Koya Yamashita was born in Tokyo, Japan and has been festival director of Image Forum Festival since 2001. Programmer of Theater Image Forum in Shibuya, Tokyo since 2005, he has been a guest programmer/curator for many film and media art festivals and film events both in and out of Japan.

DOUBLE EYES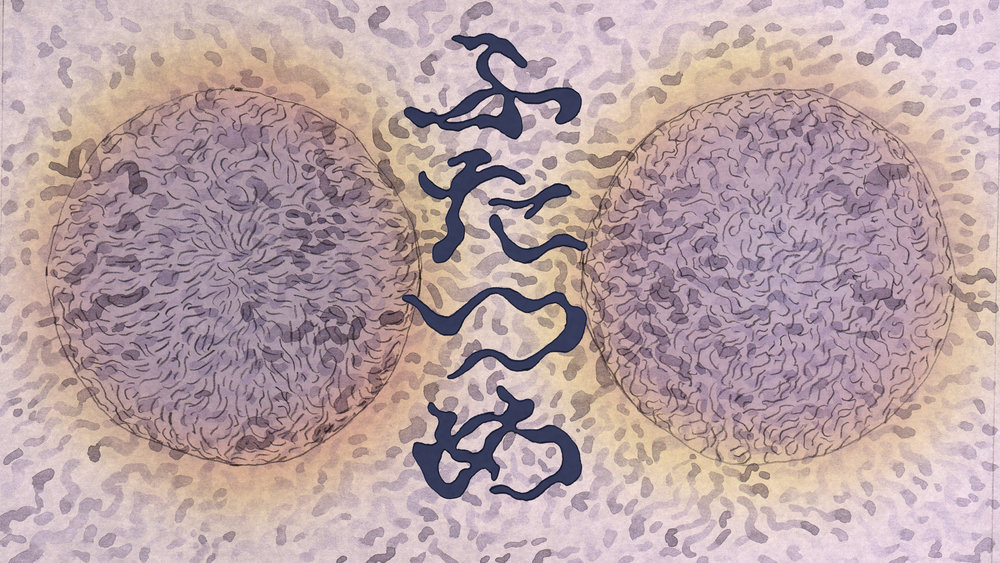 Mizuki KIYAMA / Japan / 2015 / 5mins
A never ending story of two same/different beings emerging into oneand separating each other.

HAIRY HEAVEN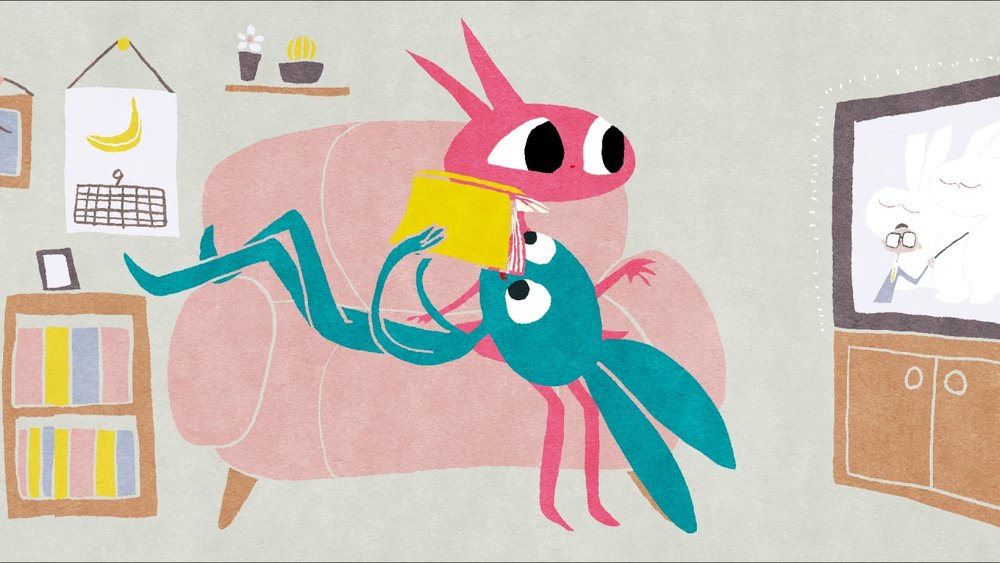 Minori YAMADA / Japan / 2015 / 6mins
A light-hearted animated work in which a rabbit character illustrates the thoughts of a girl concerning the treatment of underarm hair. Her feelings of dissatisfaction with her cohabitating lover's lack of delicacy spring forth as armpit hair that grows longer every day. When this frustration reaches its climax, this hair flows out and transforms into a giant monster who wanders the city at night.

A GIRL HELD BETWEEN THE TREES SINCE BIRTH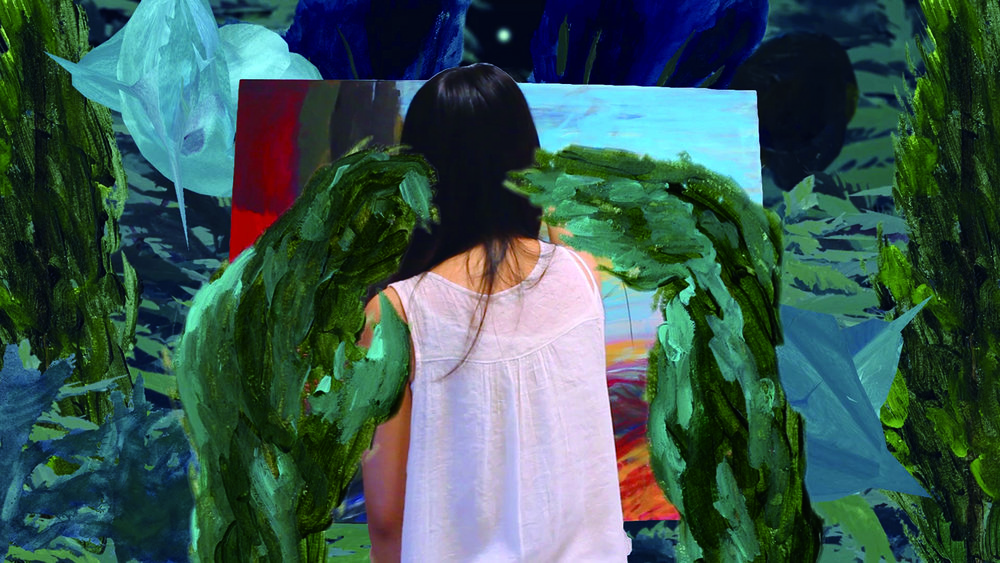 Chihiro YAMANAKA / Japan / 2017 / 5mins
Landscape after landscape is projected through animation that employs various techniques such as line drawings, paintings, and computer graphics. These landscapes are interspersed with live-action shots from behind of a woman who is completely absorbed in painting pictures. The immature and unstable image making evokes disorder like in a dream, indistinctness like a memory, and the uneasy silence of the wavering heart of a young artist.

STARTING OVER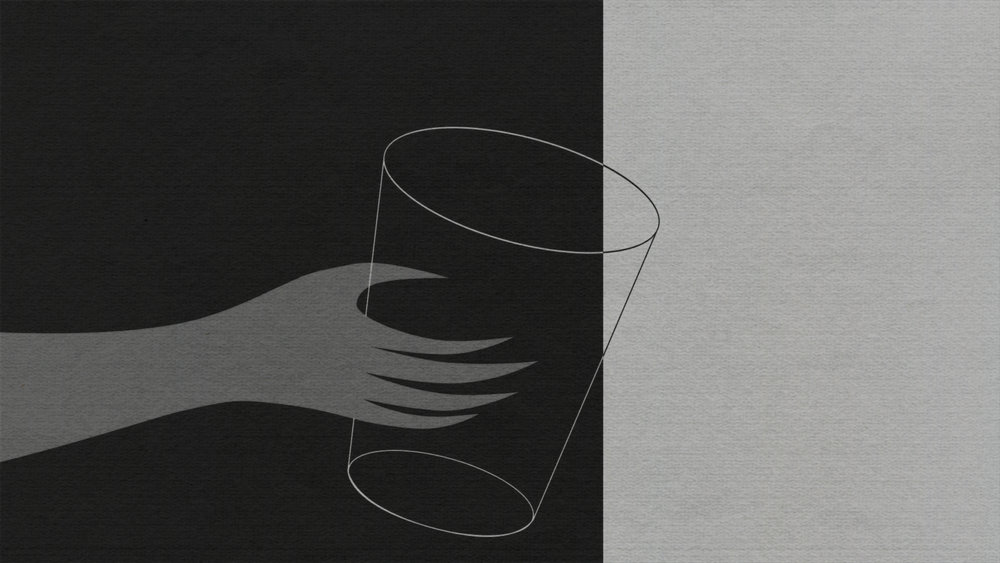 Mika SEIKE / Japan / 2016 / 8mins
You fall dawn every time before reaching your goal. At each fall, the glass you held in your hand brakes, then everything starts again from the start. But there are things one can only discover through repetition. The answer lies within yourself.(Mika SEIKE.)

TO HEEL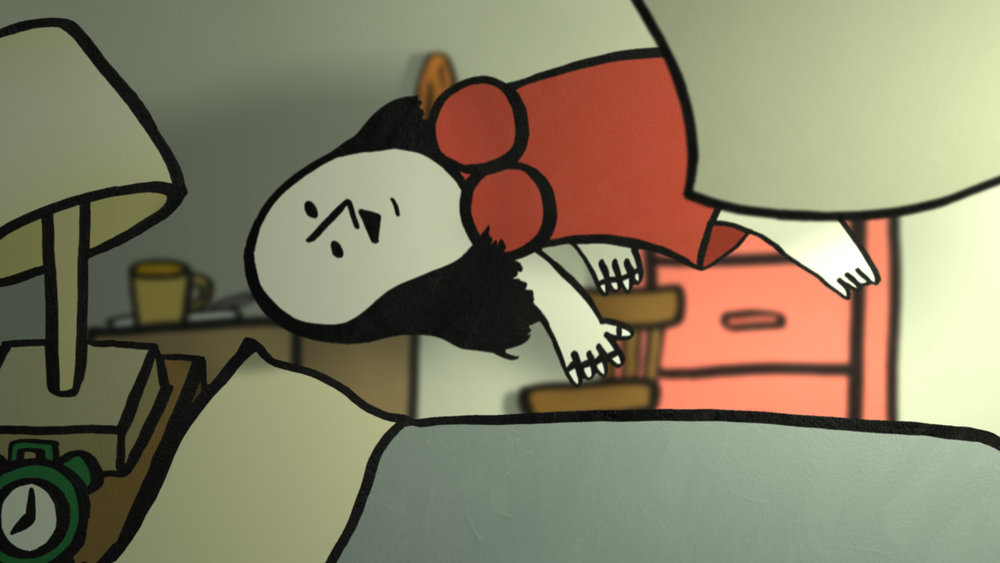 Madoka / Japan / 2016 / 10mins
Four women are dwelling in a large city: a high-school student with an odor fetish; an "office lady" who drinks to blow off steam and doesn't have much luck with men; a housewife with a gloomy smoker husband; an elderly woman who likes bizarre murder mysteries. Each suffocating in her own way, they persevere while enjoying their own little secrets and pleasures. We see the ordinary lives of these women, who are in some ways quite strange but also somehow endearing and impossible to dislike.
GYRO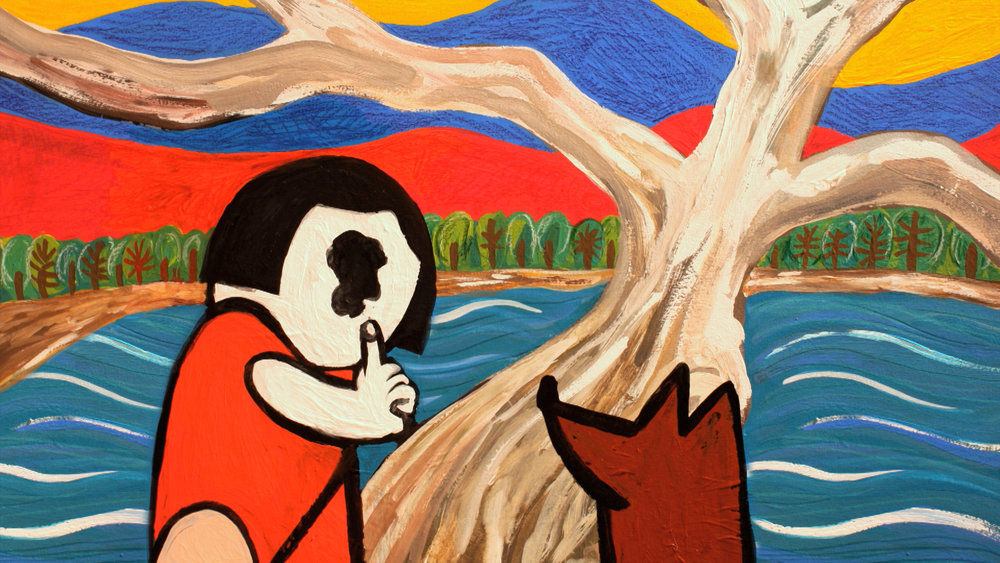 Madoka / Japan / 2016 / 6mins
A man puffs on a cigarette and reads the newspaper, while a woman makes food, pours tea, and washes the dishes… Damn it! A woman wants a break too! A cynical animated work with an arrangement of symbolic characters, including "a man who rules with his nose" and "a woman whose face has been erased", that refuses to accept these sorts of everyday sexist roles, and a location setting reminiscent of the garden of Eden. The mellow reggae BGM is oddly pleasant.

REPLY; REPEAT REPEATED; DELETE; FAVORITE FAVORITED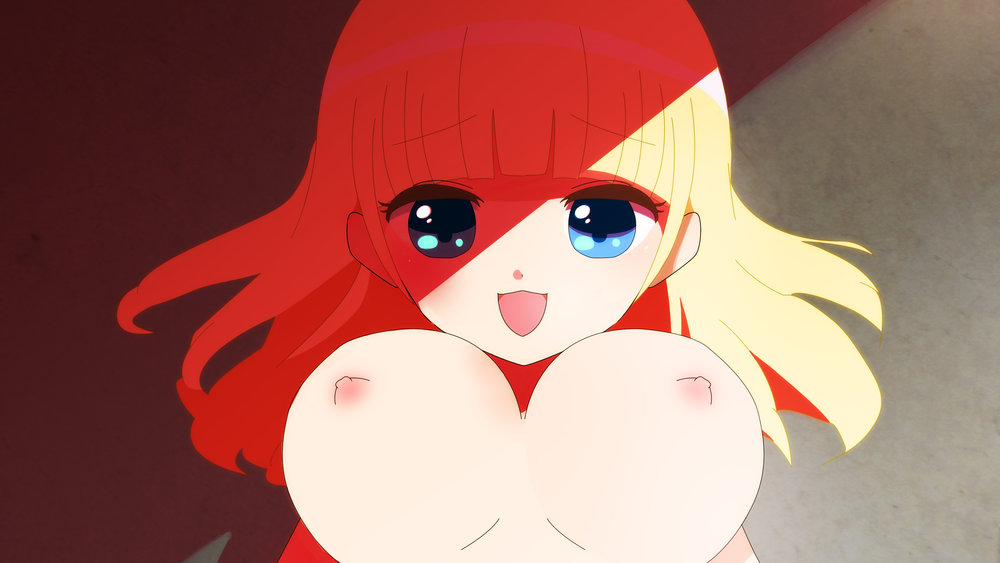 Rieko OUCHI / Japan / 2014 / 6mins
Squalid advertising images are displayed in the back alleys of a city. We forget even our disgust and feel only a vague irritation. In the same way, junk emails and banners stretched end-to-end across websites are like the bill-boarded roadsides of the Internet. This is an animated work that skillfully illustrates this irritation over its 5 minute running time. A depiction of the Internet landscape in which typical images of sex and violence flash across the screen.

IHAVE THE FUTURE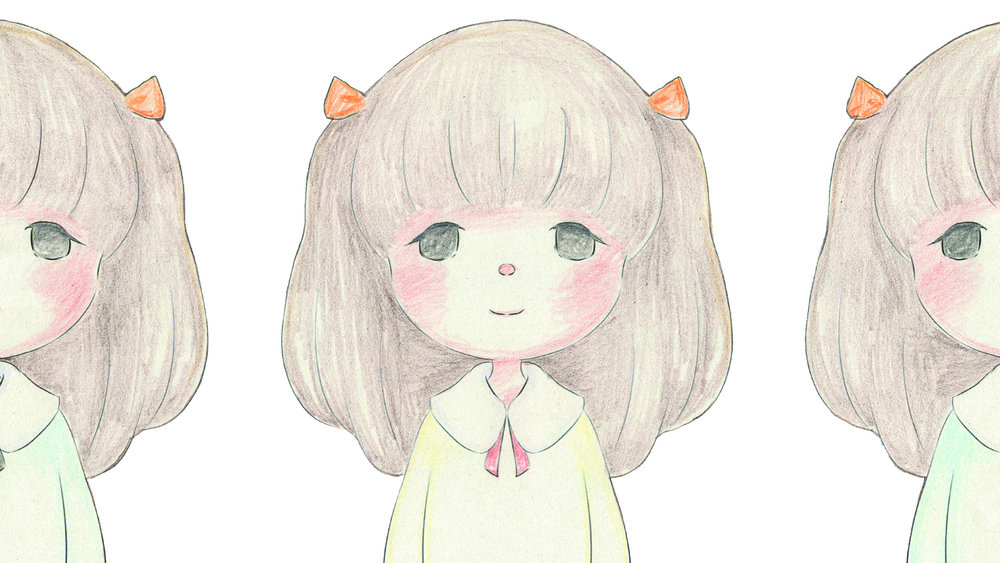 Rieko OUCHI / Japan / 2016 / 15mins
"My mother is a ghost. My father is a cat. He is an elementary school teacher." Its characters have a sense of déjà vu, its story remains scattered and unassembled – everything about this animation embraces the maintaining of stress and tension. What underlies the "digital native" sensibility that computers are just another "nature" is the sense that "something (a program) is running underneath"… Watch for the beautiful final scene that brings here and there back to the start.