The SeaShorts Competition is dedicated to finding and nurturing Southeast Asian filmmaking talents who take a distinctive approach to short form cinema. This year, 20 films (across 5 programs) are in consideration for the coveted SeaShorts Award.
Competition Programme 1
Pulang (季候風)
Dir. Yam Kin Wai | Malaysia, Taiwan | 2020 | 25′
Yao-Wei takes his girlfriend home to Malaysia. He tells his parents of his engagement and this decision sparks off some changes between them.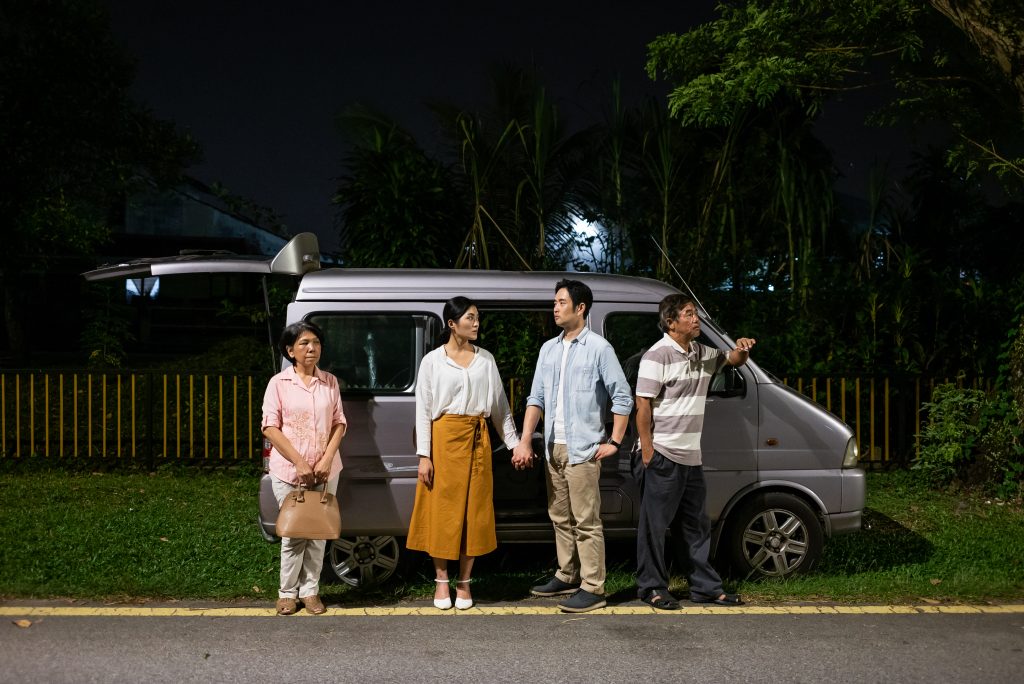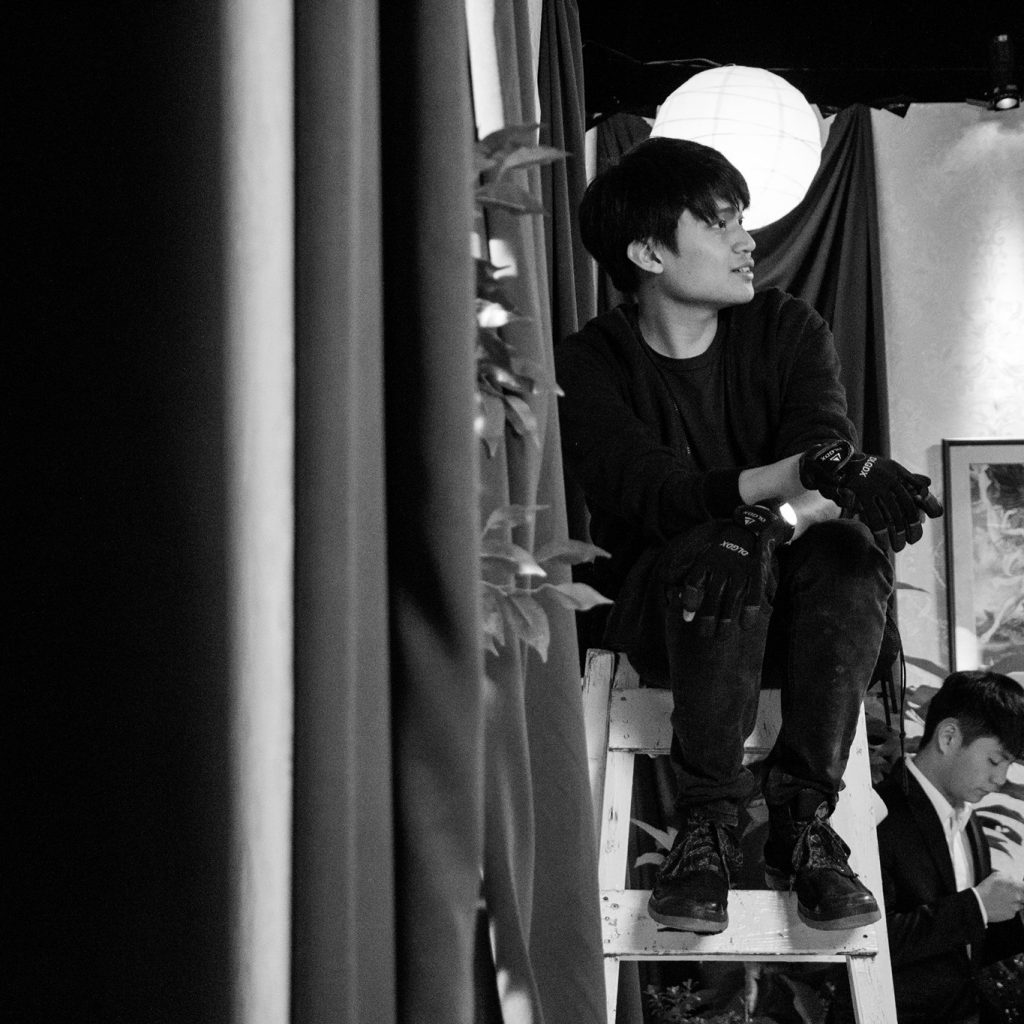 About The Director
Yam Kin Wai is a filmmaker from Malaysia. 'Pulang' was his graduation film at National Taiwan University of the Arts.
YEN
Dir. Julia Diep My Feige | Vietnam, Germany | 2021 | 15'
'YEN' deals with the romanticization and idealization within the Vietnamese Confucianism-based society. Yen is a pretty exceptional young woman and looks neither really female nor Vietnamese. In order to finally meet social demands and ideals, she gets involved with an old acquaintance. The film oscillates between documentary and fiction whereby the main character serves as a projection of allegedly Vietnamese identity.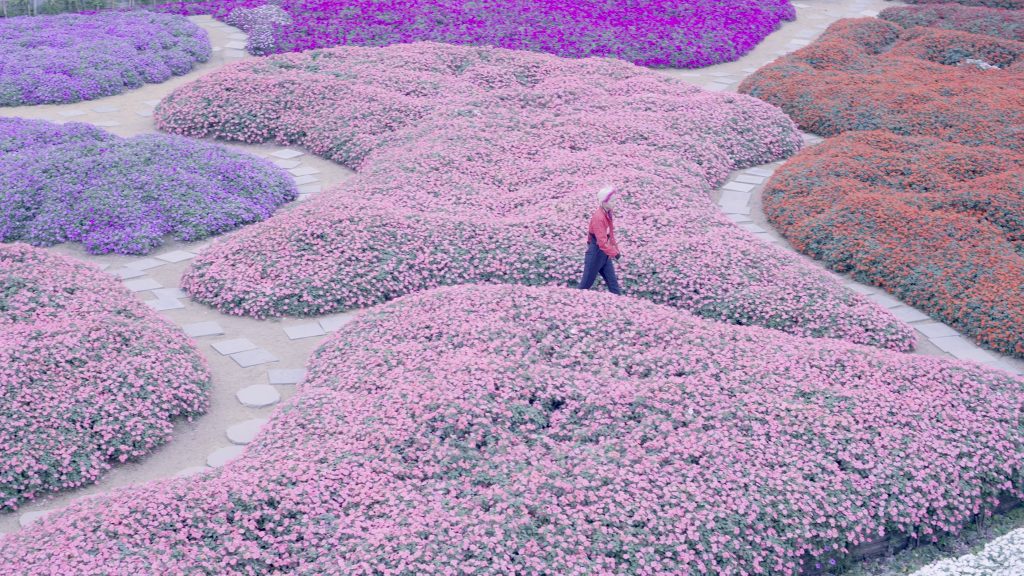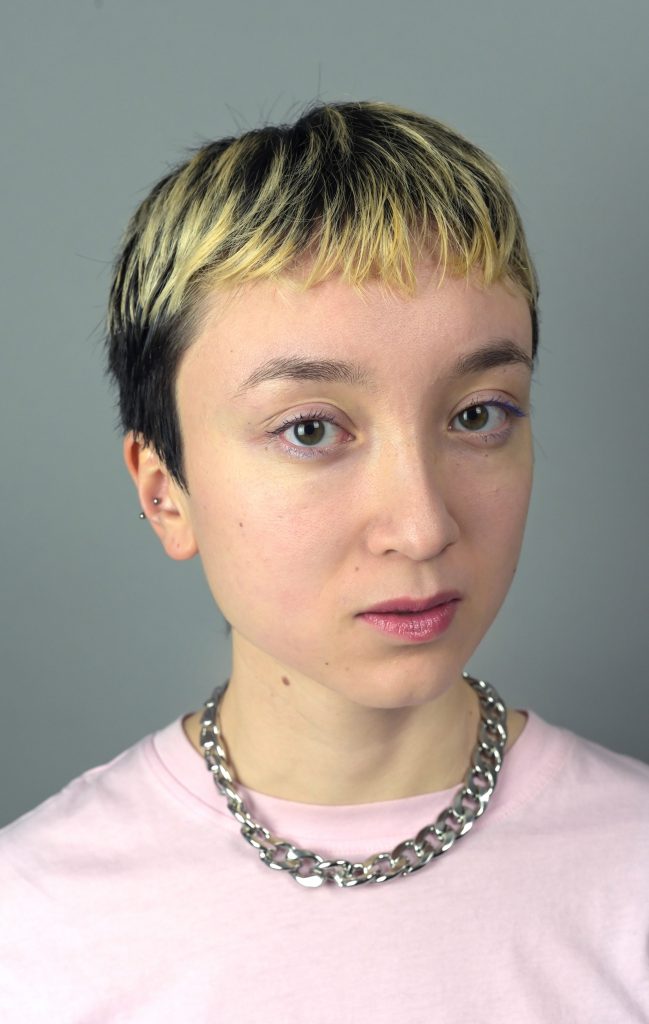 About The Director
Julia Feige is a German-Vietnamese multidisciplinary artist and director with an education in medicine. Her first short film 'Mesme' (2018) was screened at several festivals and at the Institute of Contemporary Art Boston. In 2020 she was selected as jury member for the Werkstatt der Jungen Filmszene which is an important youth film festival in Germany and is member of the German Federation of Film and Children and Young People. Currently she works as a doctor in the field of ophthalmology and got accepted at the renowned art school in Düsseldorf for fine arts this year.
A Letter To My Wife (Sebuah Surat Untuk Istriku)
Dir. Muhamad Ardan Ar'razaq | Indonesia | 2021 | 26′
A short documentary about a husband's longing for his wife, presented through the longing rhymes that adorn his bland life.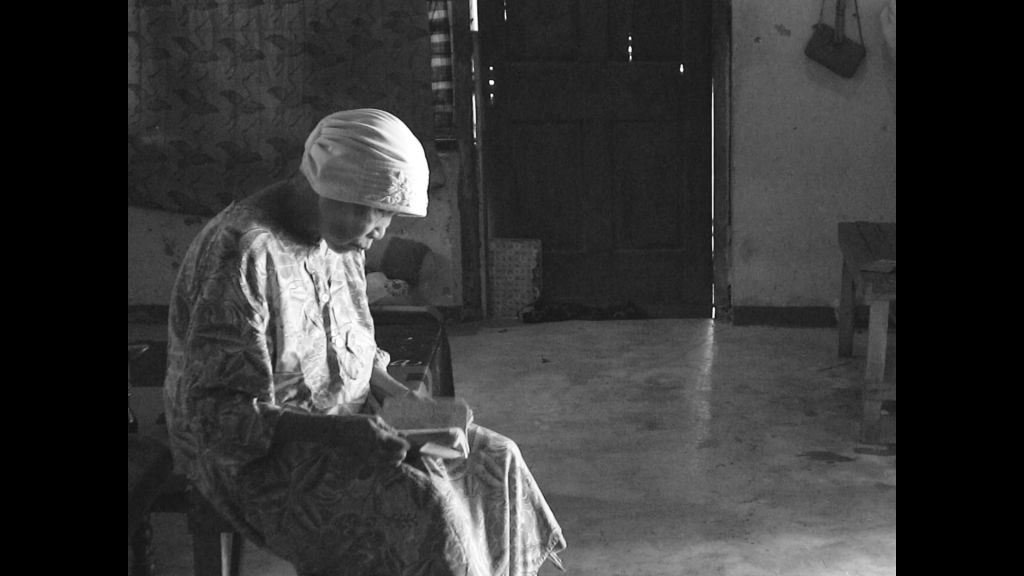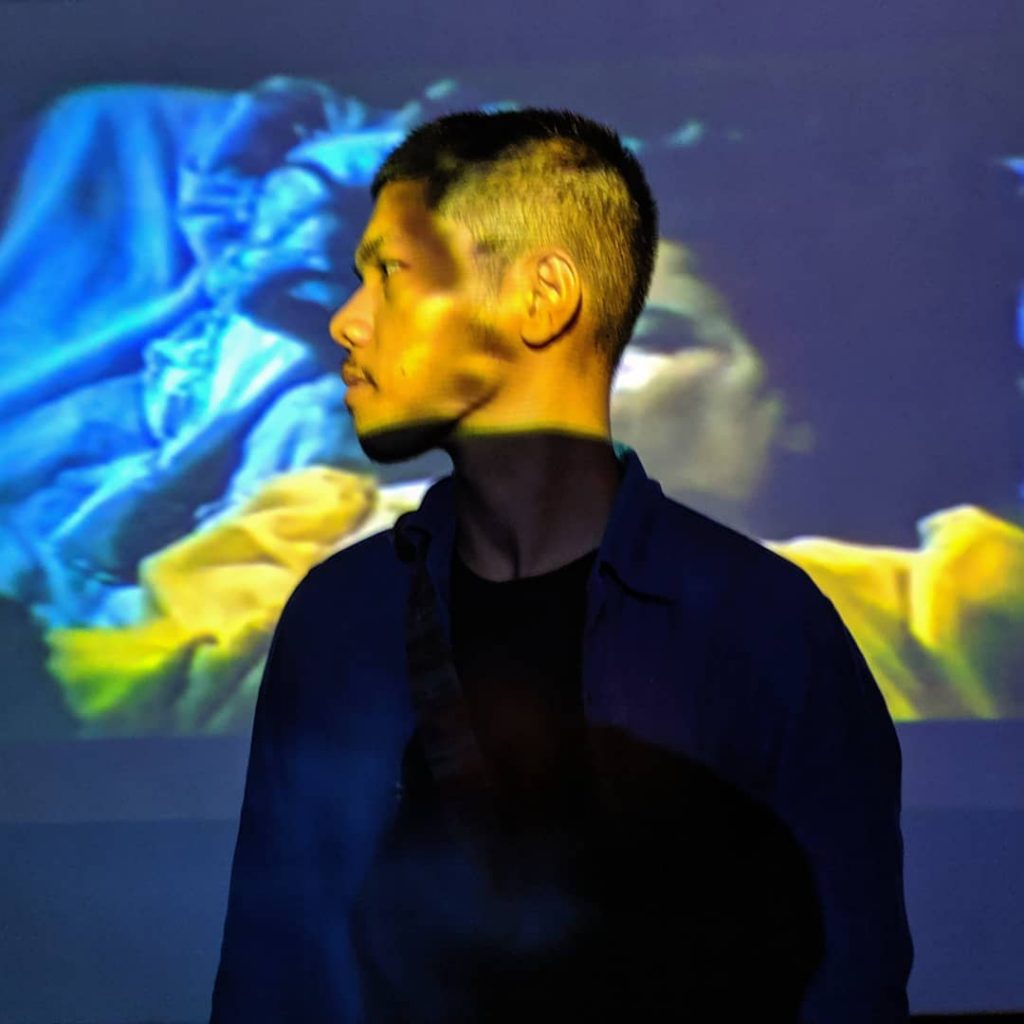 About The Director
Muhamad Ardan Ar'razaq was born in 1998 and is currently studying at one of the film universities in Indonesia, with a focus as a documentary director. 'A Letter To My Wife' is his first short documentary film. Previously, he was active in making essay films.
Gutab
Dir. Mary Andrea Palmares | Philippines | 2020 | 12′
Tired and sick of being confined by the restricting norms and expectations of society, two young women must make a life-changing decision in order to escape and break free.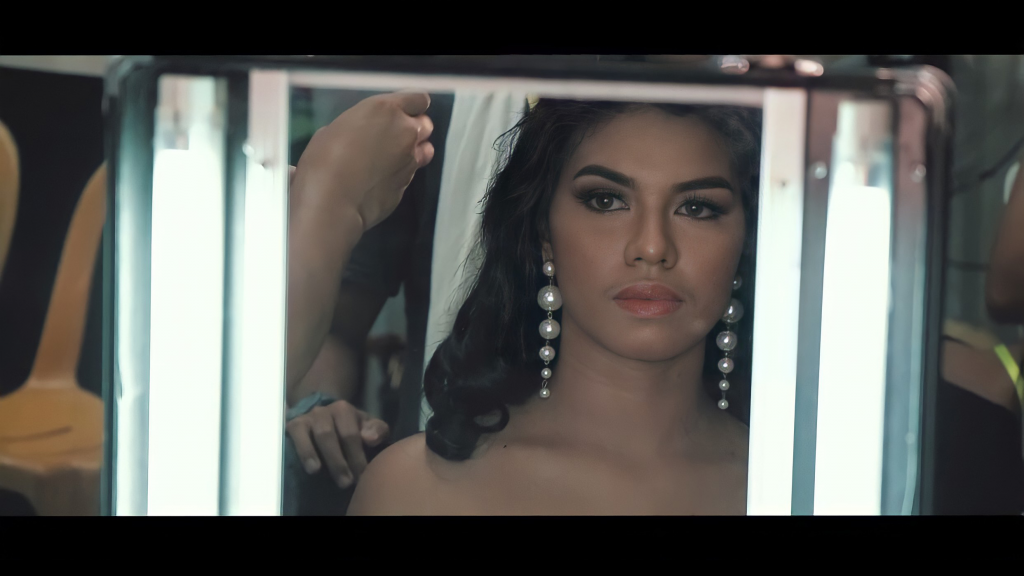 About The Director
Mary Andrea Palmares is an aspiring filmmaker from Libertad, Antique, Philippines. She is currently a third-year student at the University of the Philippines Visayas under the degree Bachelor of Arts in Communication and Media Studies, major in Film. As a student filmmaker, Ms. Palmares has made two other short films in collaboration with her classmates, however, 'Gutab' is the first short film she has solely written, co-produced, and directed.

Competition Programme 2
A Song of Trishaw (ဆိုက်ကား‌‌‌ေတးသံ)
Dir. Htoo Lwin Myo | Myanmar | 2021 | 30′
Htee All is trishaw driver and songwriter. Would his dream for success come true amid pressing demands from society and private life?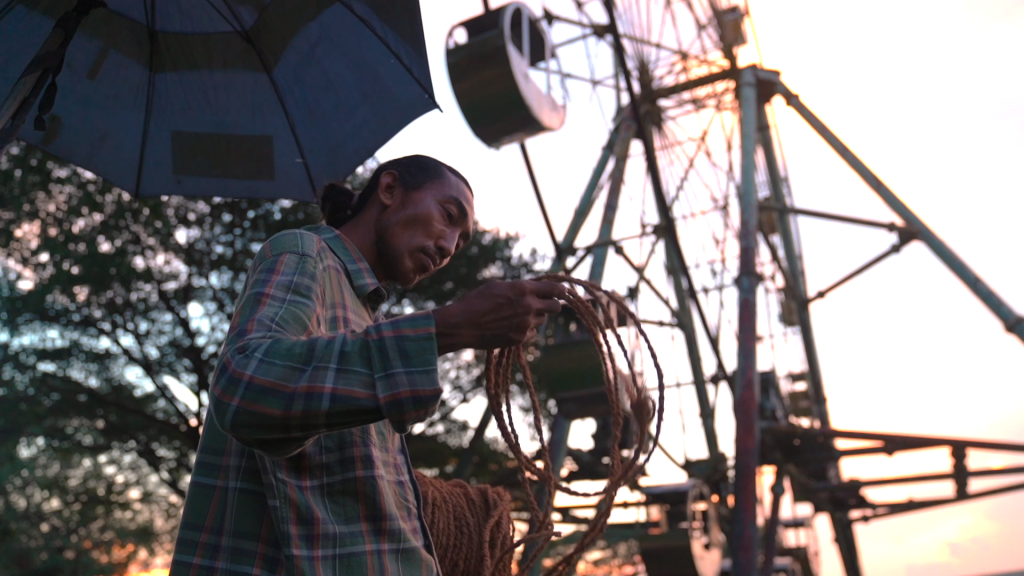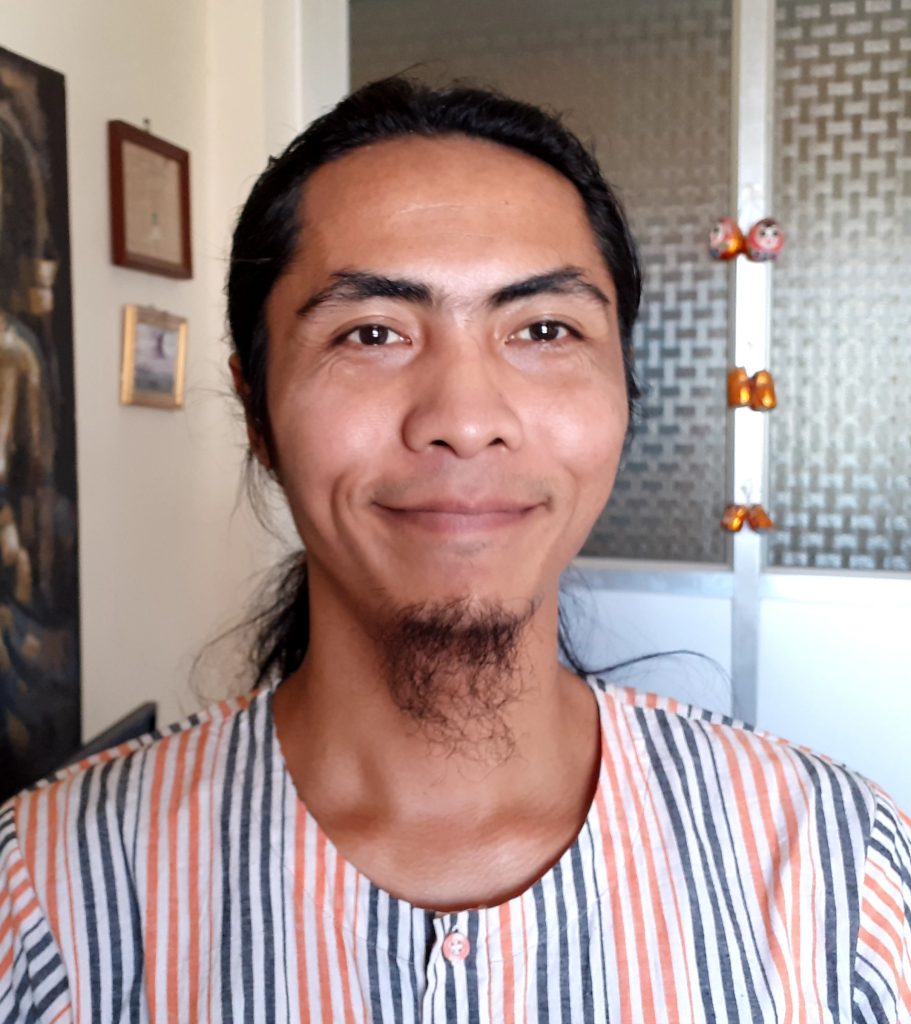 About The Director
Htoo Lwin Myo, born 1983, works as a translator/writer since 2006 in local weeklies of Yangon, Myanmar. In 2018, he founded Pink Bear Production and produced four Youtube videos to promote education reform in Myanmar. In 2019, he started a docufiction short film project about a trishaw driver who saves his earning to record the songs he composed over the last decade. The short film was largely based on the songwriter's daily life and mixed with 4 fictional characters. He has published 4 books in Burmese included "Bakhtin Reframed: Interpreting Key Thinkers for the Arts" and "A Glossary of Post-colonial Studies" in Burmese.
BINH
Dir. Ostin Fam | Vietnam, Singapore, Thailand, South Korea | 2021 | 22′
An alien arrives on Earth on a quest to find assistance to rebuild his home. Under dissociated instruction of his spaceship, he makes a stopover at a construction site in Vietnam, where the biggest temple of the world is being built. In disguise, the alien encounters a reverent worshipper, a cynical construction worker and a mysterious medium. ​As the group performs a spirit summoning ceremony, the alien observes these individuals exchanging their different ideas of home.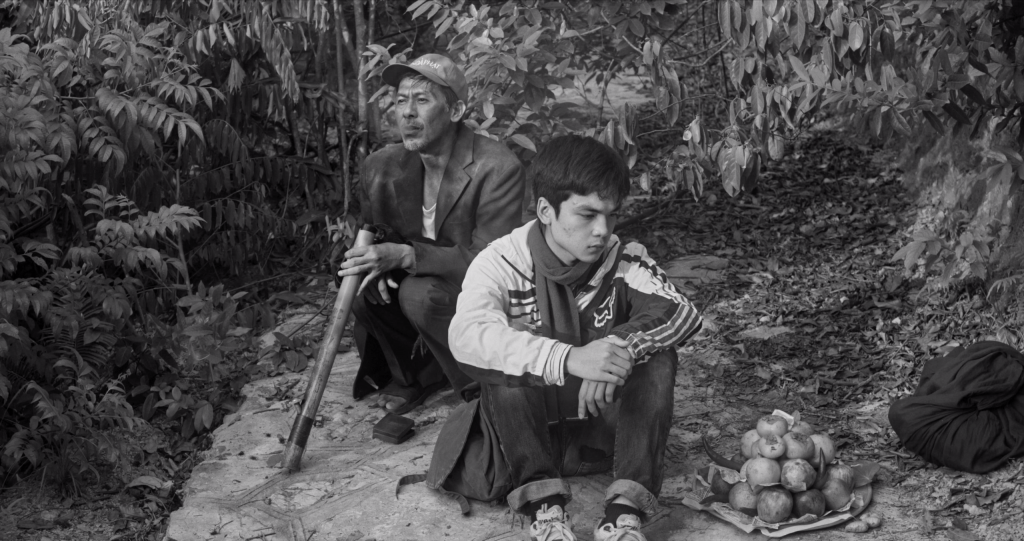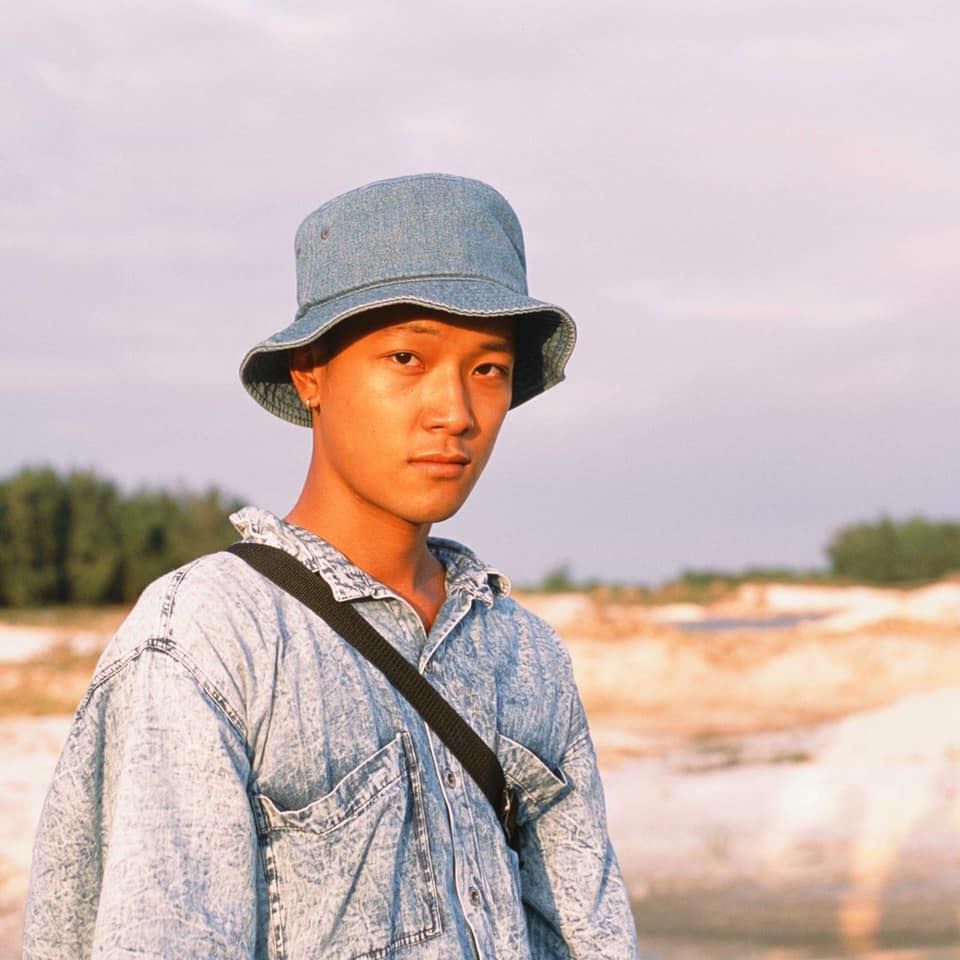 About The Director
Ostin Fam (Pham Quoc Dung) is an independent filmmaker. Born and raised in Hanoi, Vietnam, Ostin Fam attended a Documentary Workshop at The Centre for Assistance and Development of Movie Talents in 2012 with a graduating film The Journey which earn the center's Silver Lotus Bud Award. In 2017, in addition to graduating with High Honors, he was the recipient of the Steven J. Ross Prize, awarded to the best senior film thesis for his project short/cut. He spent the past two years working on different film projects of his own and other filmmakers in New York and Vietnam, many of which have travelled various international film festivals. Ostin is a member of Brooklyn Filmmakers Collective, the first and largest collective of independent filmmakers in New York and one of four recipients of Sony Pictures' IFP Marcie Bloom Fellowship in Film in 2017.
Please… See Us
Dir. Chaweng Chaiyawan | Thailand | 2021 | 28′
Suthit and Nonae a Lahu are a couple who have struggled for their living in order to get a better opportunity in their lives. But the more they try hard, the more they circle in the circuit of a powerful relationship.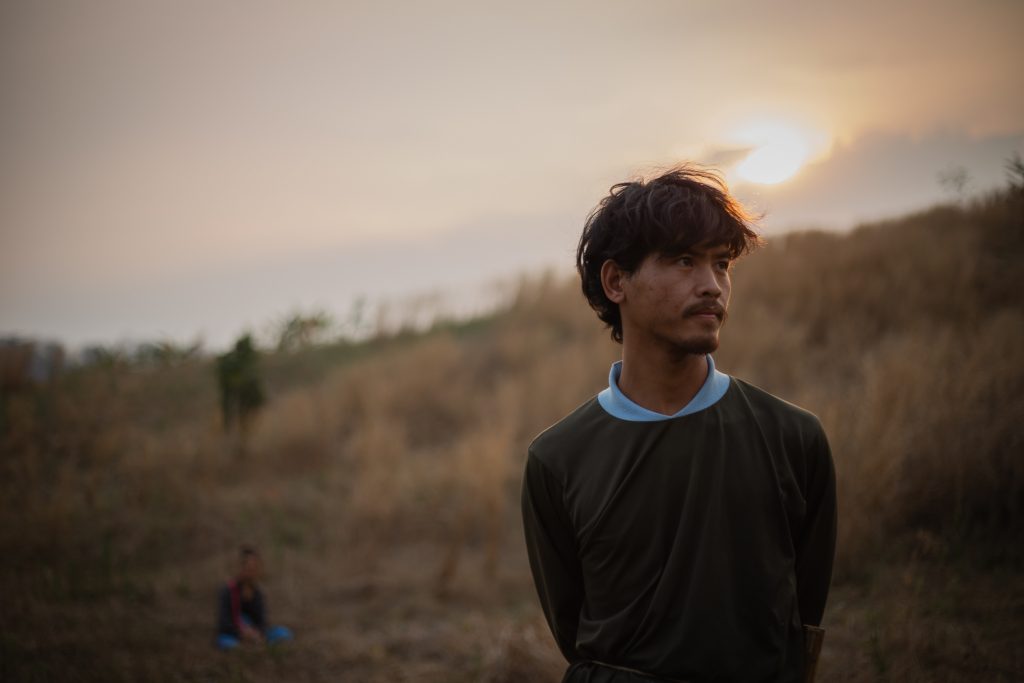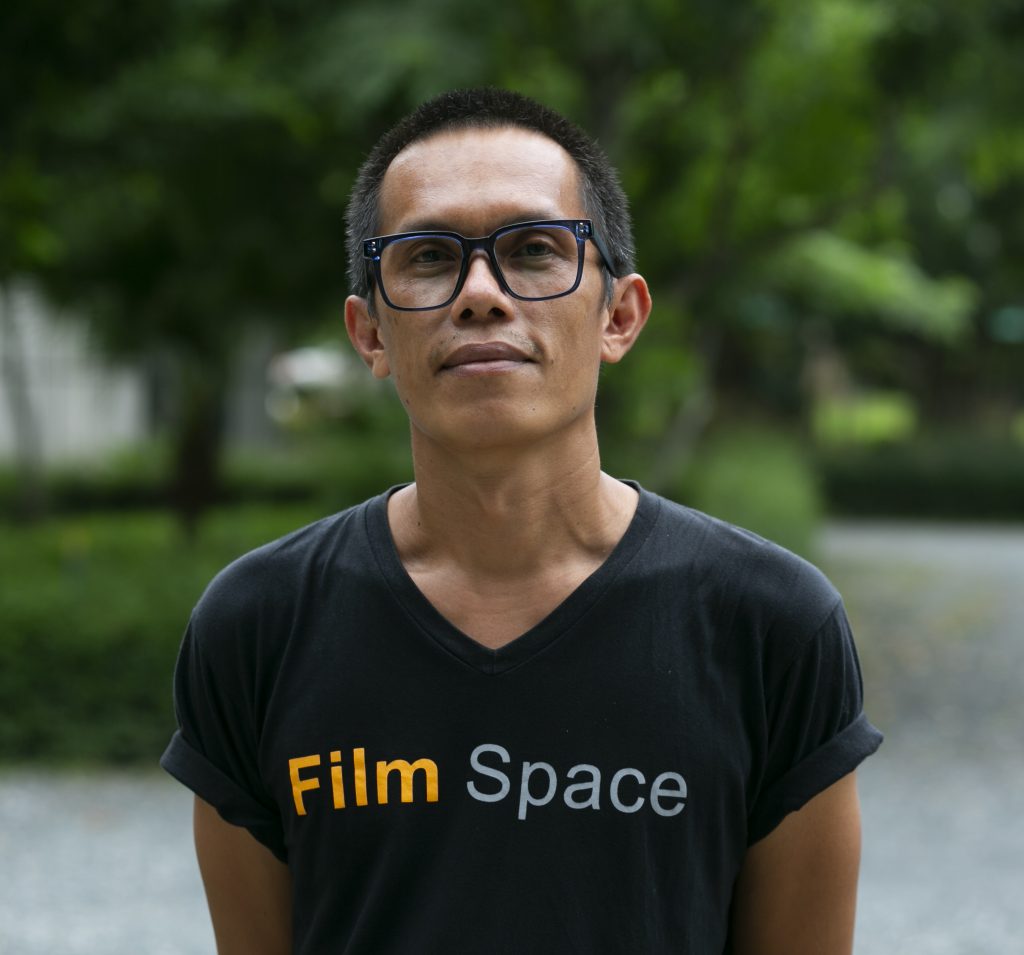 About The Director
Chaweng Chaiyawan is a filmmaker, independent media producer, and teacher based in Thailand. In 2016, his film 'Sinmalin' won Best Foreign Documentary Short at TMC London Film Festival. In 2018, his film So-Khin won Best Short Film at Bangkok Underground Film Festival.
MUTYA
Dir. Jon Cuyson | Philippines | 2021 | 8′
Set in the present, the film tells the story of Mutya, a shy young transgender woman who works as a gardener at a resort south of Manila. She takes care of the blind mother of her OFW (Overseas Filipino Worker) seafarer boyfriend, Kerel. The film is anchored in their phone conversation, which may or may not be real, and becomes a catalyst for the manifestation of their individual anxieties and desires reflected in a dream like visual journey.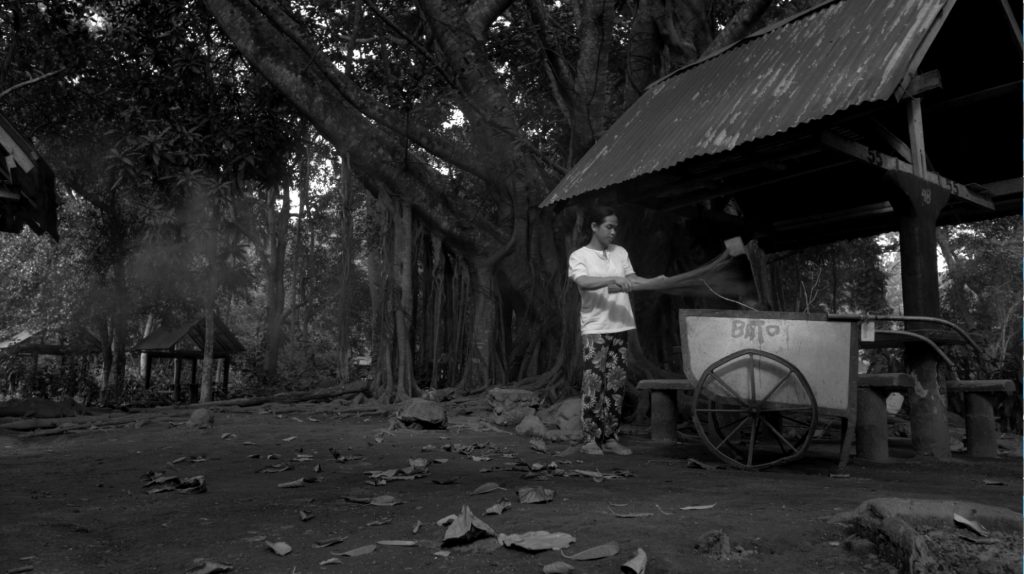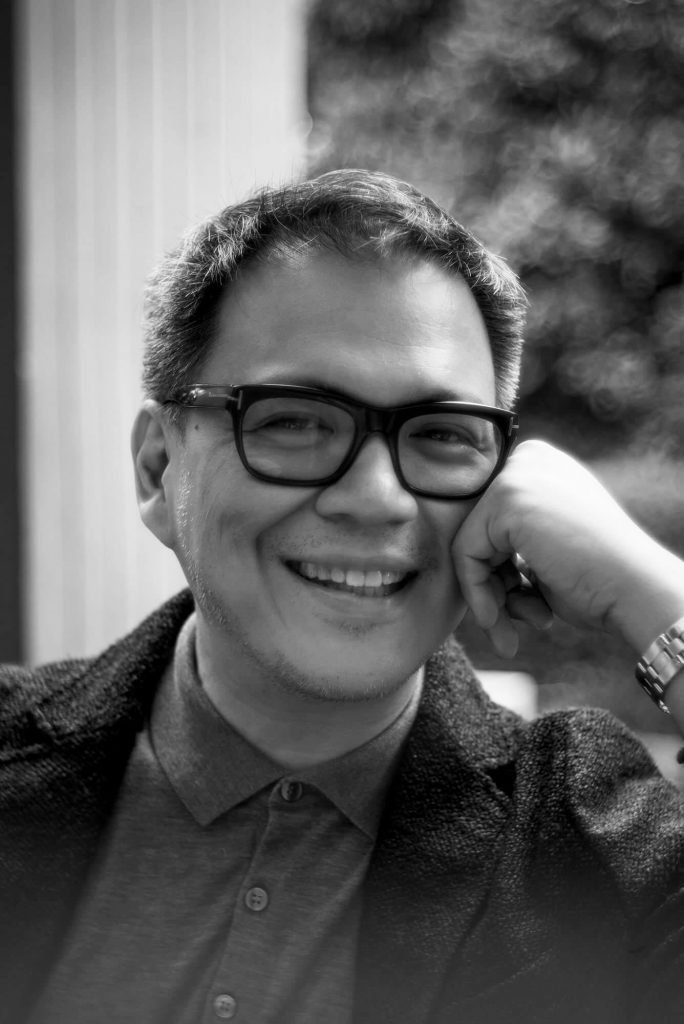 About The Director
Jon Cuyson is a visual artist living and working in the Philippines. In 2010, he received an MFA from Columbia University in New York. His works employ different techniques and media where he investigates the complex intersections of art, history, culture, and Filipino diaspora. 'MUTYA' is his first experimental short film which he finished in 2021. He continues to write, direct and produce films while working as an educator in Manila.

Competition Programme 3
Live in Cloud Cuckoo Land (May Nhu'ng Khong Mu'a)
Dir. Vu Minh Nghia, Pham Hoang Minh Thy | Vietnam | 2020 | 20′
A modern tale of Kafka in Vietnam – a country in the middle of a transformation. The film feels like a piece of cultural news with daily events: a wedding, traffic congestion, a robbery, a mystical metamorphosis and a love story.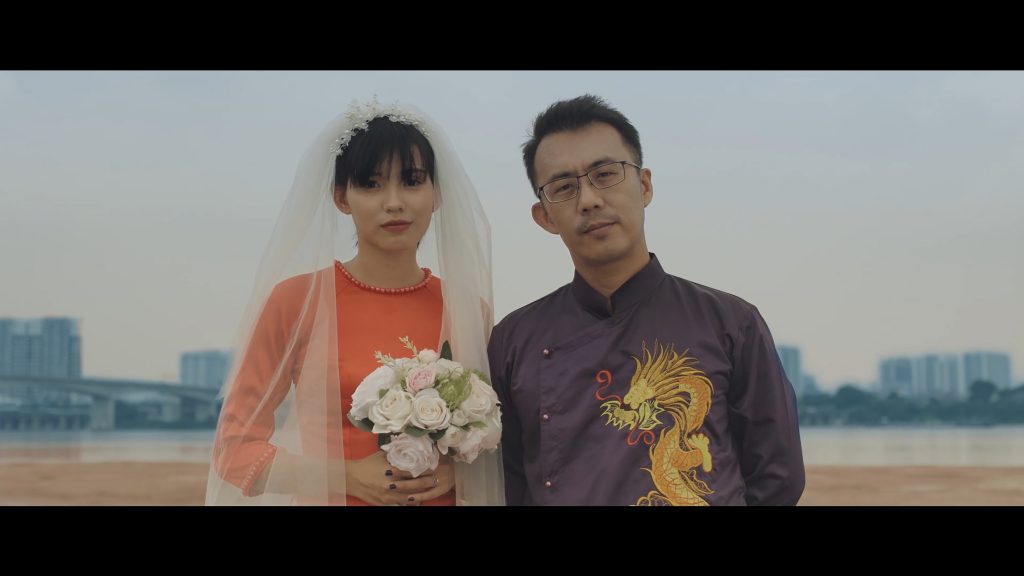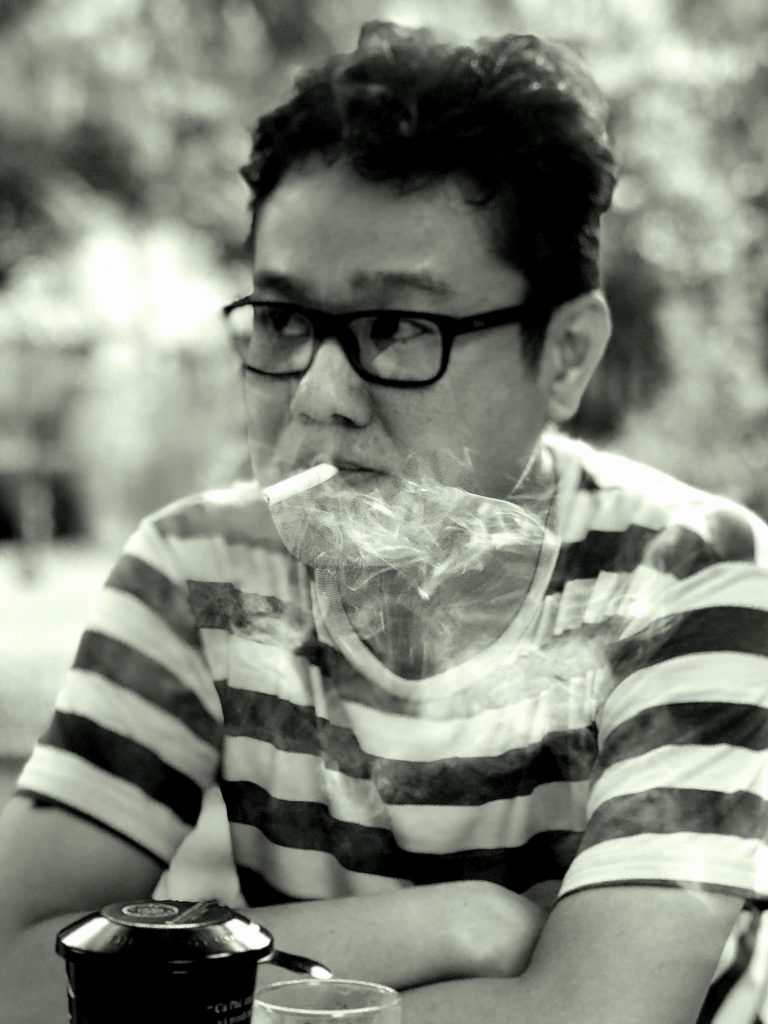 About The Directors
Vu Minh Nghia graduated as valedictorian from the University of Theater and Cinema, in Ho Chi Minh City in Vietnam. He continues to study for a Master's degree in Film Criticism. He received a full scholarship funded by the state to study in VGIK – The Russian State University of Cinematography in Moskva, Russia. Nghia's former short film named 'Hey U' was selected under the Asian Vision Short Film in Singapore International Film Festival 2019. He is developing his first feature film named 'Bubble Era.'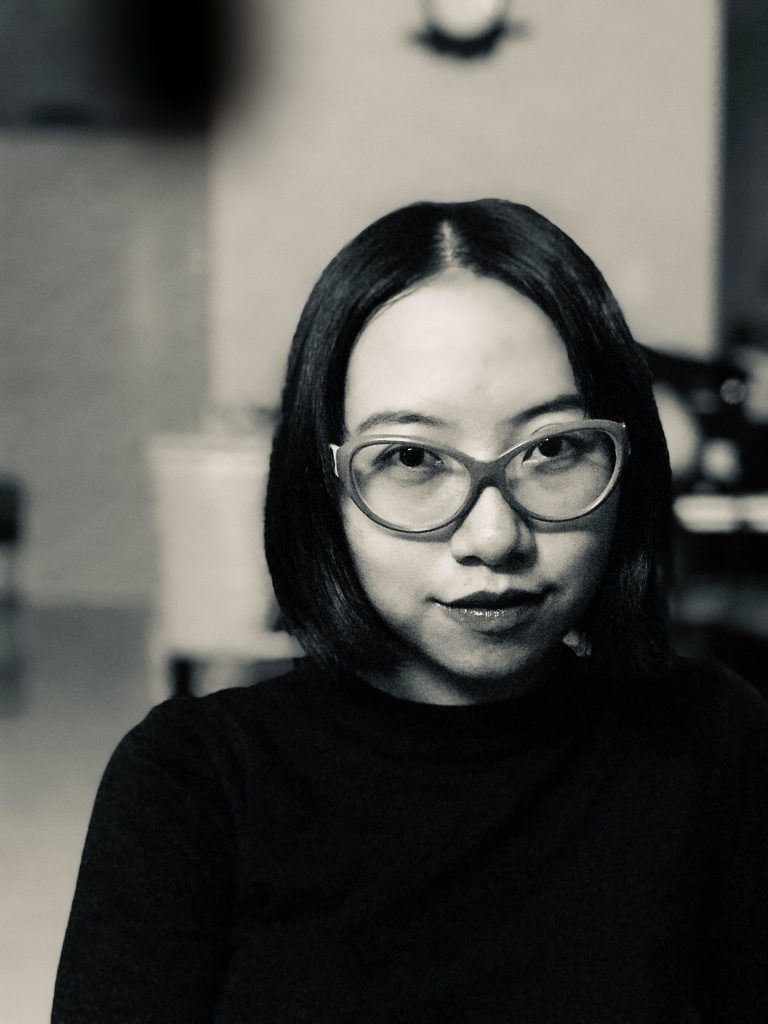 Pham Hoang Minh Thy now works as an independent filmmaker. She was a trainee from FLY 2018 (ASEAN Rok Film Leaders Incubator), HANIFF Talent Campus and Autumn Meeting (Cinema event in Vietnam). Her debut short film 'The Graduation of Edison' was selected under the Southeast Asian Short Film Competition in Singapore International Film Festival 2019. 'Live In Cloud-Cuckoo Land' – her latest short co-directed with Vu Minh Nghia is selected in Venice Film Festival 2020.
Sunrise in My Mind (Tngaireah knong chet)
Dir. Danech San | Cambodia | 2020 | 14′
A woman working nights at a beauty salon gives into her interest in a motorbike-deliveryman who drives Phnom Penh's streets.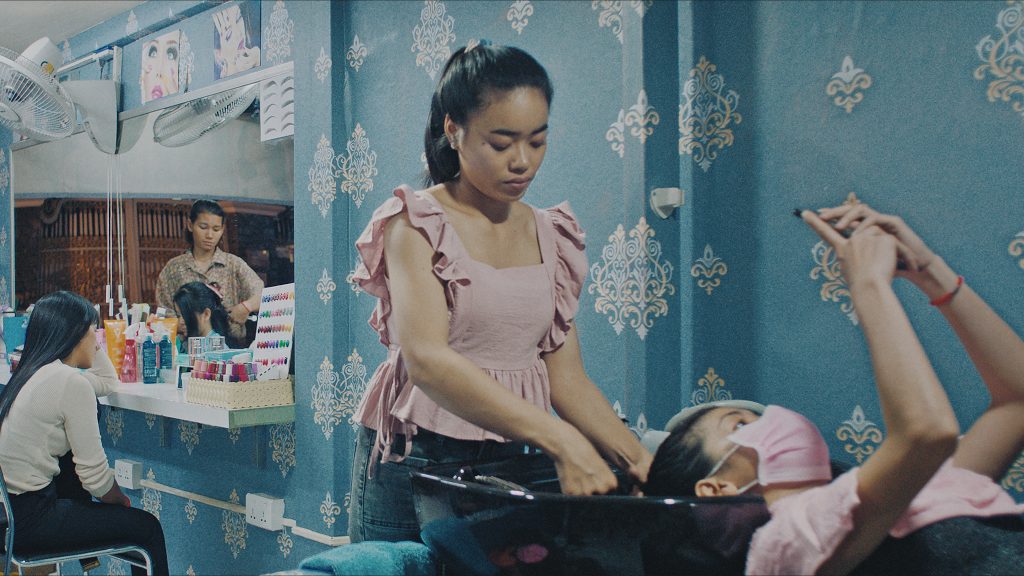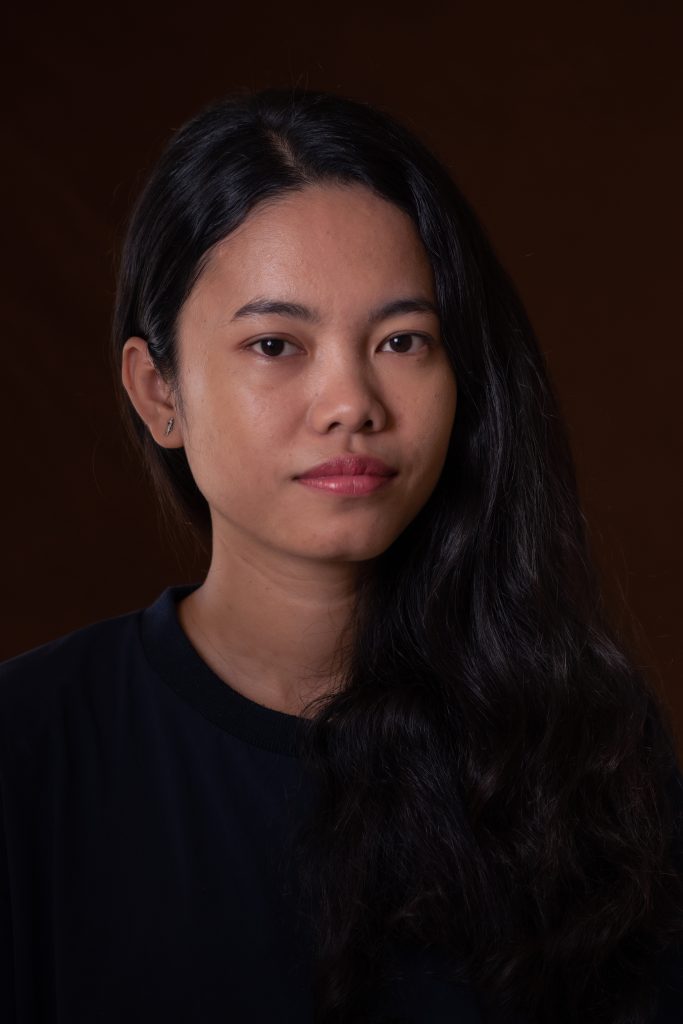 About The Director
Danech San (born 1991, Battambang, Cambodia) has worked in production on a variety of projects with Anti-Archive since 2015, including as Casting Assistant and Assistant Production Manager on 'DIAMOND ISLAND' (Davy Chou, SACD Award, Semaine de la Critique 2016). Her first short film, 'A MILLION YEARS', won Best Southeast Asian Short at Singapore IFF 2018 and the Arte Award at Kurzfilm Hamburg 2019, resulting in the film's broadcast on Arte in early 2020. 'SUNRISE IN MY MIND' is her second film.
ESTATE
Dir. Lin Htet Aung | Myanmar | 2020 | 16′
A son looks after his dying father. Trapped together in the family home, old conflicts resurface while death approaches.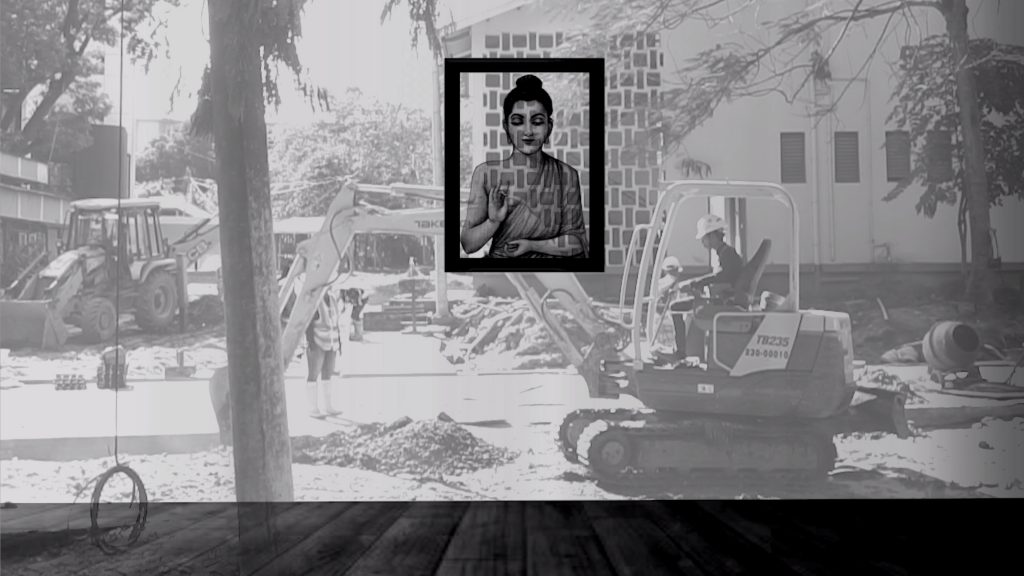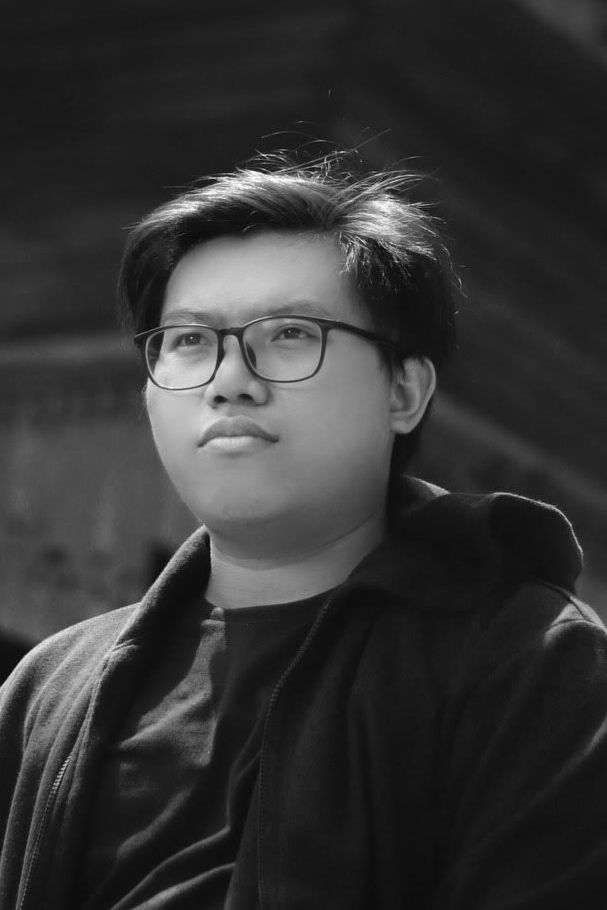 About The Director
Lin Htet Aung is a filmmaker and video artist based in Myanmar. In his earlier days, he wrote avant-garde poems and published several underground poetry books. He started making short films in 2017. In 2018 and 2019, he won Best Film Awards with "Silence!" and "Shower at 1 AM" at University Students' Film Festival. In 2020, his experimental short film "Estate" won the Silver Screen Award – Best Director at Southeast Asian Short Film Competition at 31st Singapore International Film Festival ( 31st SGIFF ) and the Best Creative Sound Award at Wathann Competition at 10th Wathann Film Festival. In 2021, his video artwork "Last Night I Dreamt of Having Sexual Intercourse With My Dad's Dog" was screened at SCREENSAVER_ ART EXHIBITION.
Daovikarn (ดาววิกาล)
Dir. Muendaw Kamontum | Thailand | 2021 | 30′
A karaoke girl, decided to quit her job and started a new life with boyfriend for her better life but things turned out otherwise.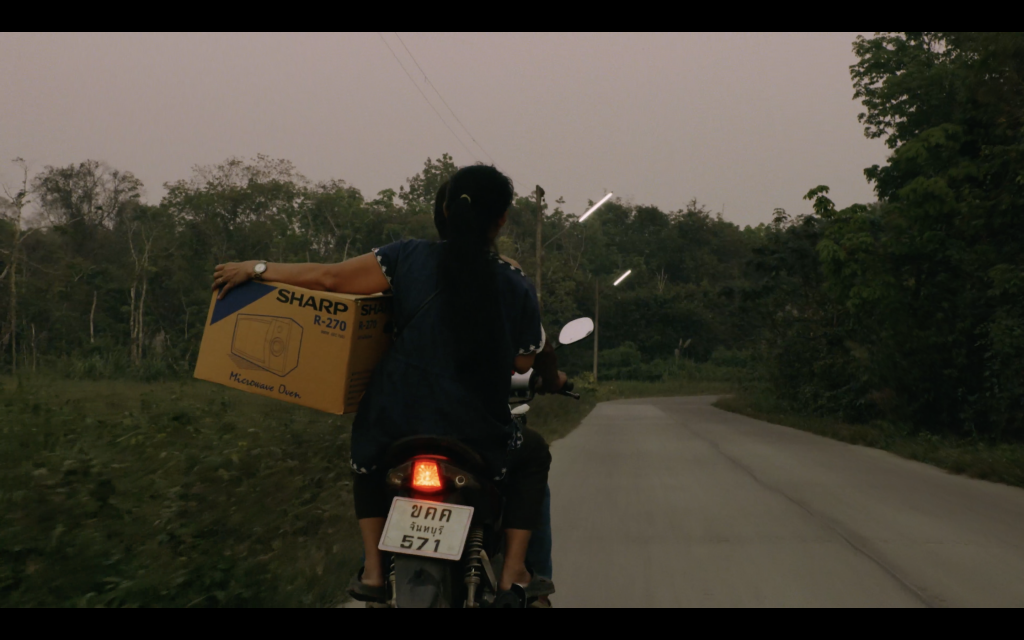 About The Director
Muendaw Kamontum is a filmmaker from Thailand. She made Daovikarn while studying film in university. Living in the countryside, she wanted to present one part of where she's from that even some people in Bangkok had no idea about it.

Competition Programme 4
Red Aninsri; Or, Tiptoeing on the Still Trembling Berlin Wall (อนินทรีย์แดง)
Dir. Ratchapoom Boonbunchachoke | Thailand | 2020 | 30′
The queer espionage film made in the tradition of Cold-War-era Thai dubbed film. A ladyboy prostitute-cum-spy is assigned a mission to disguise as a cis-masculine gay to spy on a student activist.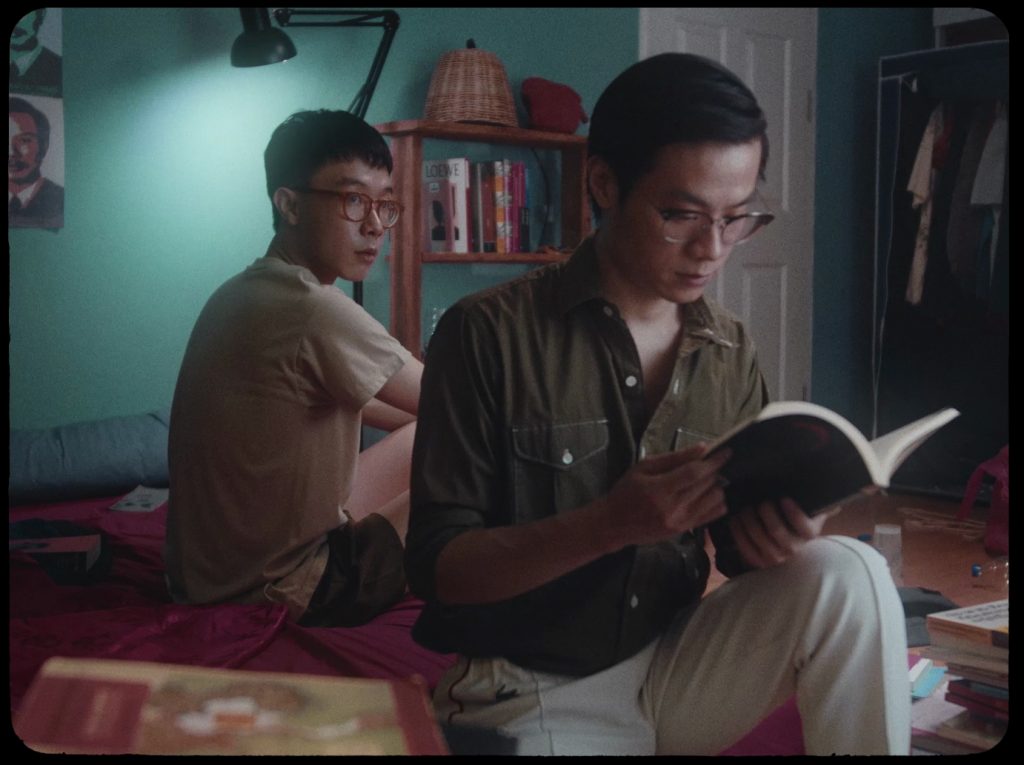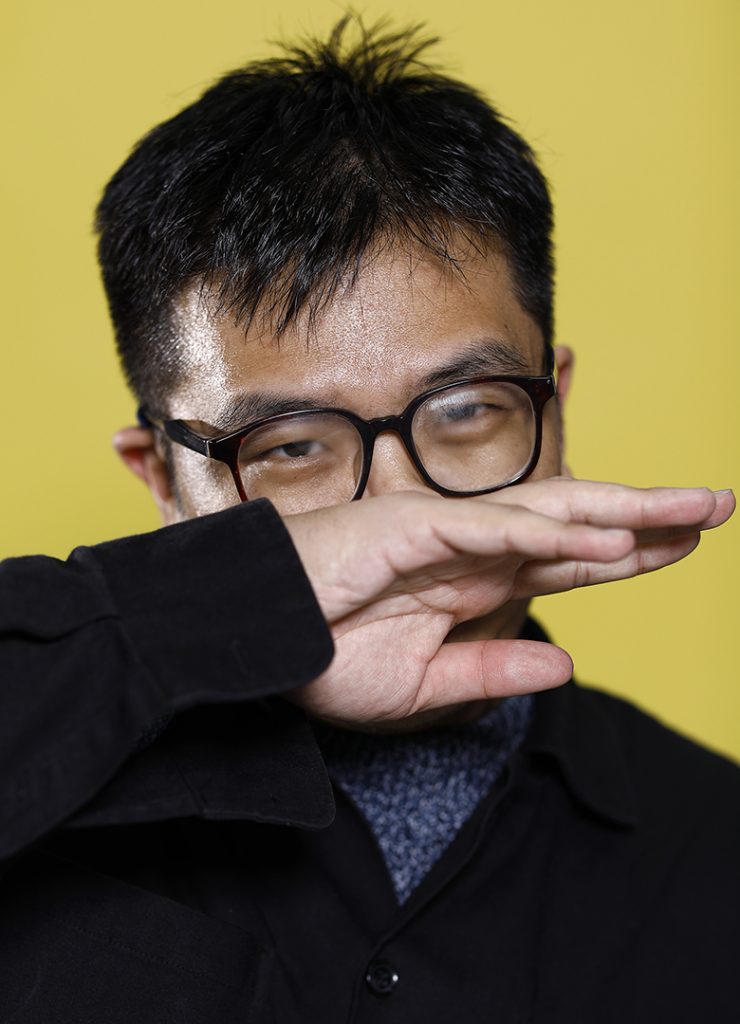 About The Director
Ratchapoom Boonbuncahchoke is a Thai filmmaker of Teochew-Hainanese descent. Born, brought up and based in Bangkok. He graduated from the film department of Chulalongkorn University. Currently he works full-time as a scriptwriter for the studio, writing commercial features and television series. Apart from writing he also teaches film theory and scriptwriting in the universities and works as a film critic. In 2020, Ratchapoom was selected to participate in Berlinale Talents program as part of Berlin International Film Festival. His short film 'Red Aninsri; Or, Tiptoeing on the Still Trembling Berlin Wall' was selected to be in Pardi di Domani at Locarno 2020 which was rewarded by Junior Jury, the Best International Short Film award.
Kids On Fire
Dir. Kyle Nieva | Philippines | 2020 | 19'
A prepubescent boy discovers the power of his sexuality during a religious camp, as he realizes his special role in the prophesied return of the Son of God.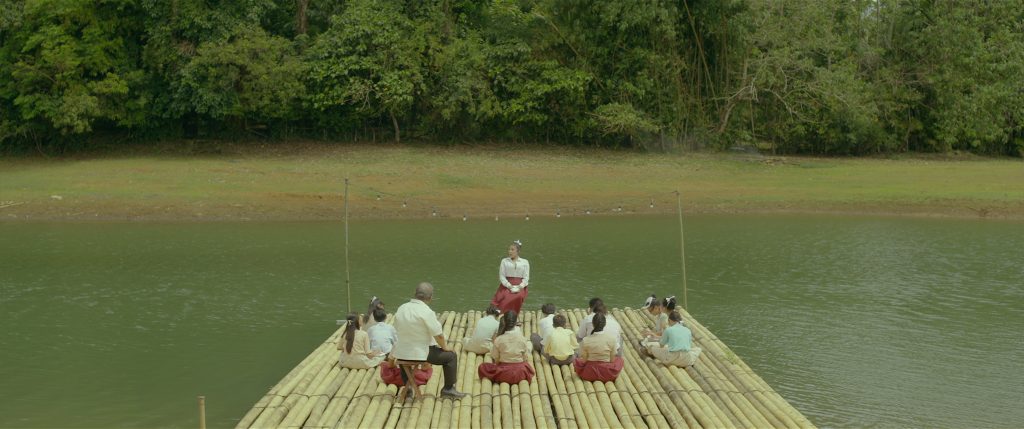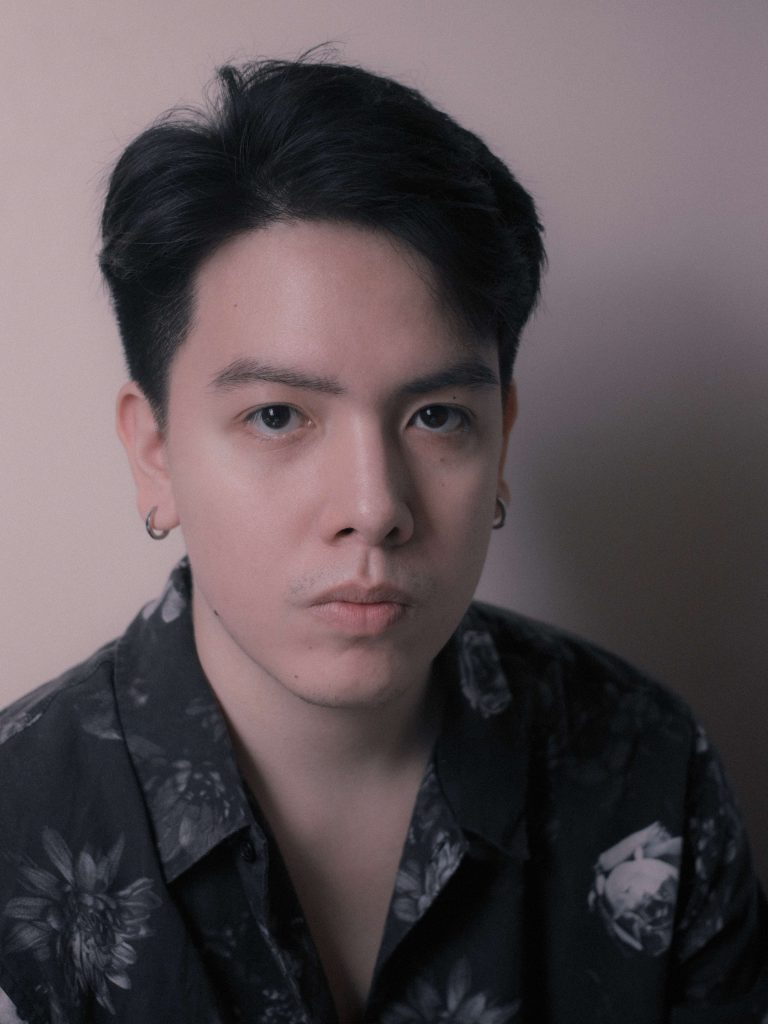 About The Director
Kyle Nieva is a Filipino film producer and director. He co-founded the Manila-based creative agency and production company Screen Asia. At the age of 18, he began exhibiting his directorial work in institutions such as the Cultural Center of the Philippines and the EYE Filmmuesum in Amsterdam, and started earning his first national and international accolades. His recent work as producer 'Filipiñana' won the Silver Bear Award at the 70th Berlinale in Germany and was nominated for Best British Short at the British Independent Film Awards and at the London Critics Film Awards in the United Kingdom. His latest film as director entitled 'Kids On Fire' premiered in competition at the 25th Busan International Film Festival in South Korea and at the 47th Film Fest Gent in Belgium.
Elephants In The City (Nhung Con Voi Trong Thanh Pho)
Dir. Dam Quang Trung | Vietnam | 2021 | 18′
A young woman goes to the zoo to meet ex-boyfriends and the secret relationship between a security guard and a married teacher.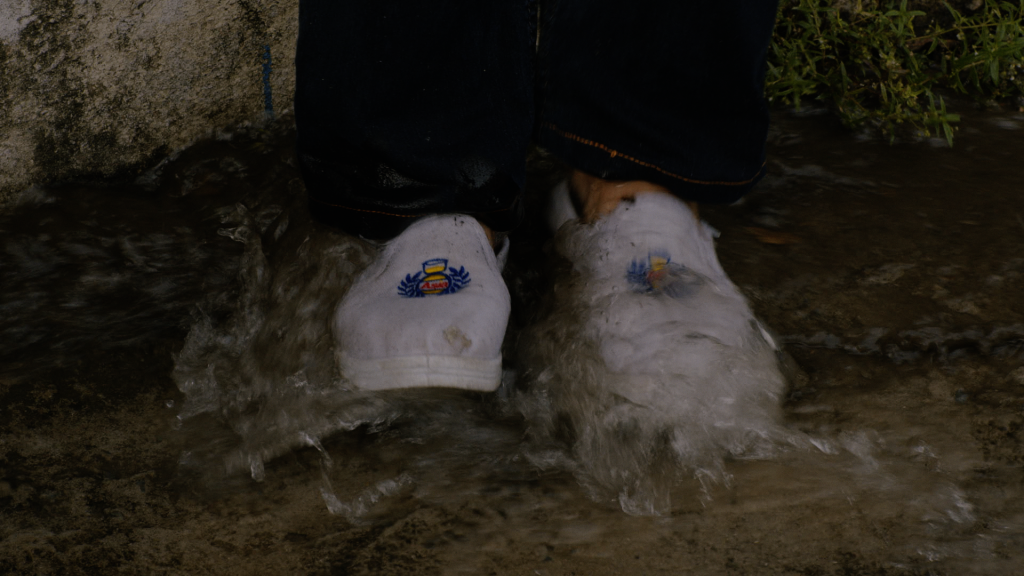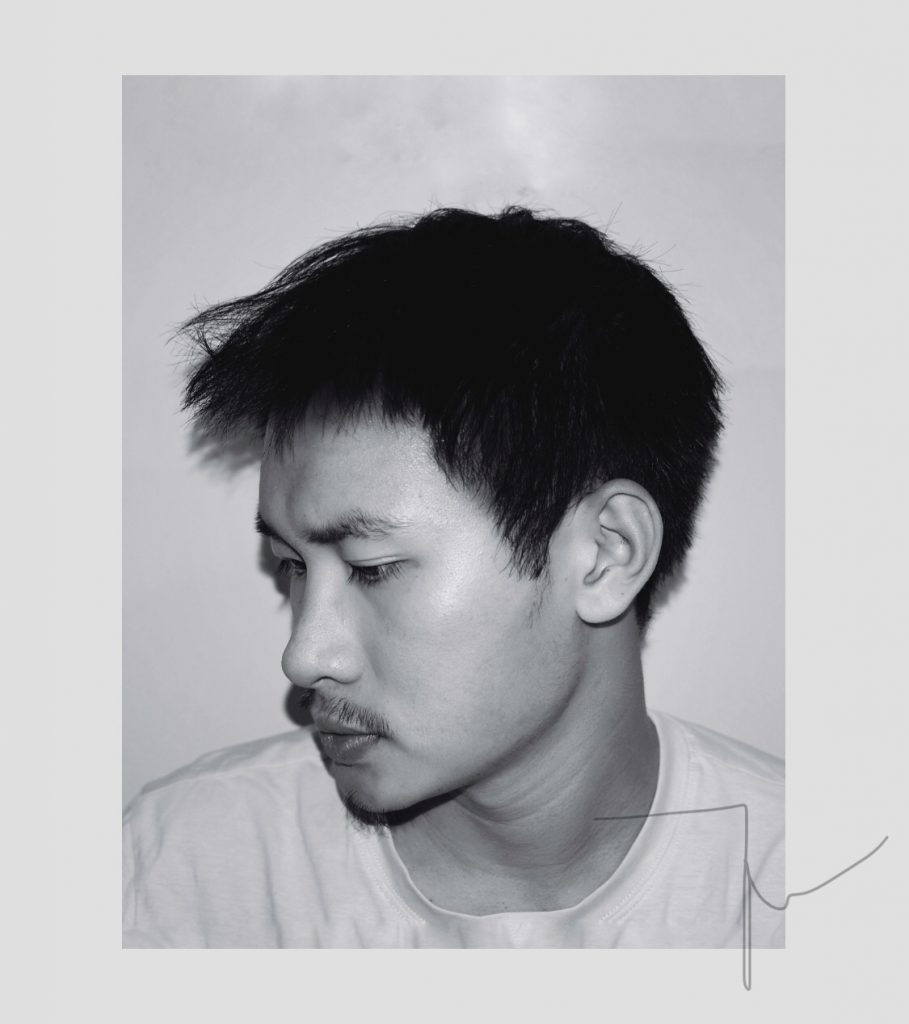 About The Director
Born in 1997 in Saigon, Dam Quang Trung is a book editor and writer. After graduating from Hoa Sen University, he found his passion for cinema. His first short film 'Elephants In The City' received the Best Experimental Award at SEAxSEA Film Festival.
Echo (Kelinguh)
Dir. Jeremy Emang Jecky | Malaysia | 2020 | 19′
Elena's search for her missing husband inadvertently leads her to a surreal and magical landscape.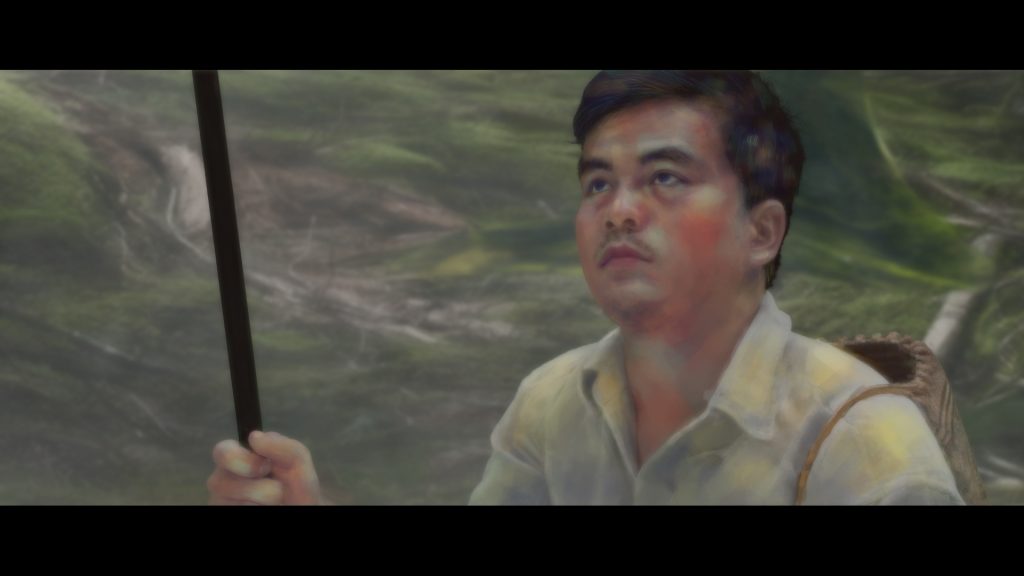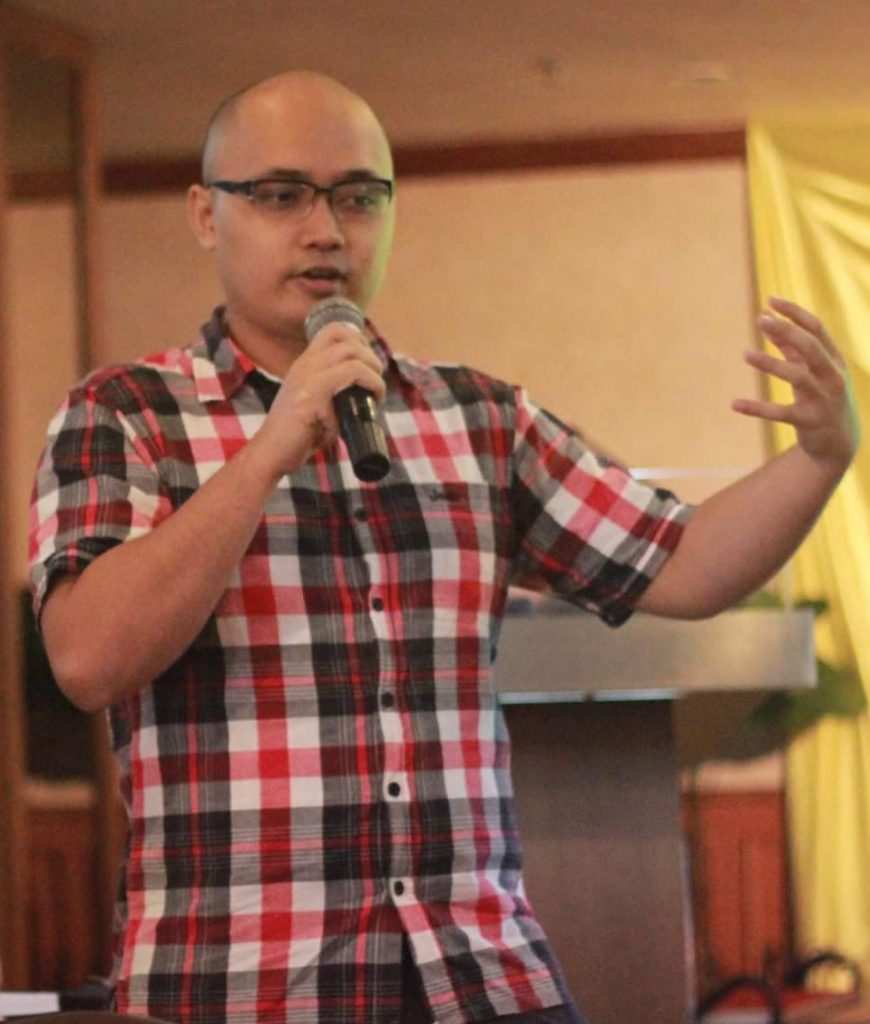 About The Director
Jeremy is a Sarawak based Malaysian filmmaker with a passion for telling the often-overlooked stories of the indigenous community in Borneo. He started making silly short videos with his brothers just for fun. His love for filmmaking grew, and being of Bidayuh and Kayan descent, he hopes to use cinema as a medium to share stories and the culture of the Bornean people in Malaysia.

Competition Programme 5
How to Die Young in Manila
Dir. Petersen Vargas | Philippines | 2020 | 12′
A teenage boy follows a group of young hustlers, thinking one of them may be the anonymous hook-up he has arranged to meet for the night. As he anxiously finds a way to get closer, each of the other boys inexplicably turn up as dead bodies strewn in pavements, until only one of them is left.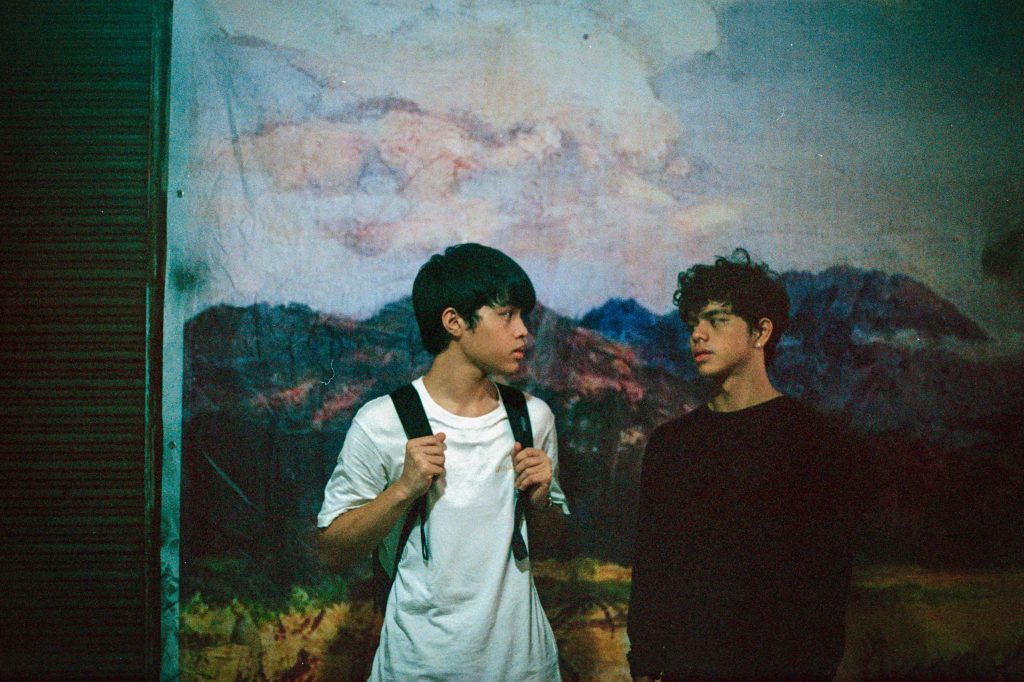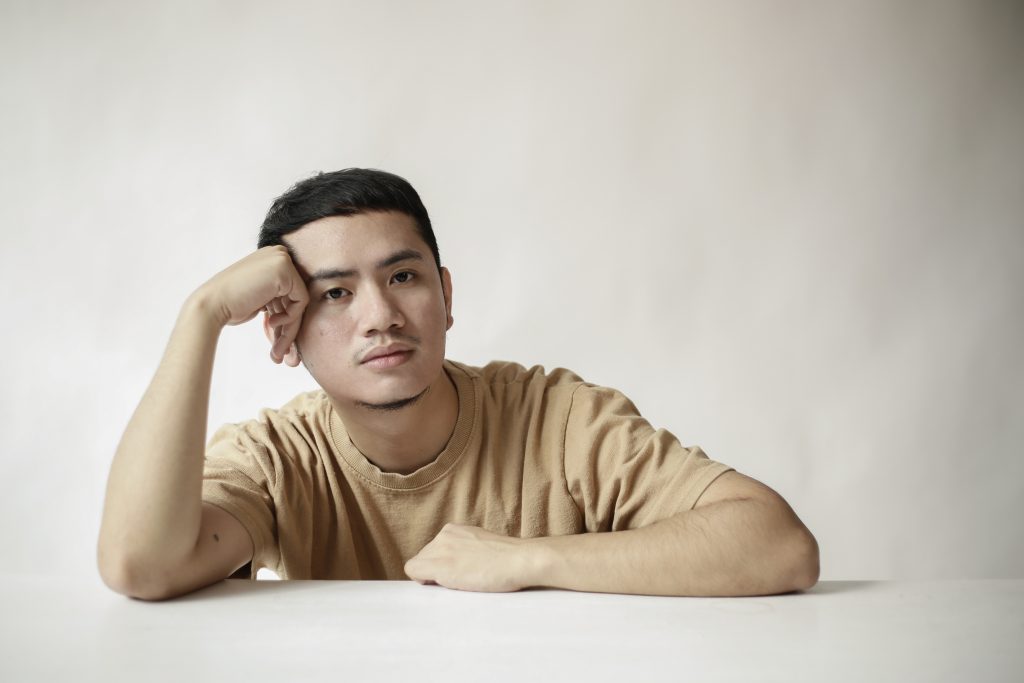 About The Director
Petersen Vargas is an alumnus of the UP Film Institute and Asian Film Academy. His films tackle Filipino youth through a queer and regional lens. His short Geography Lessons (2014) won Best Direction at Cinemalaya. His feature debut '2 Cool 2 Be 4gotten' (2016) won the Audience Award at Torino LGBTQI Film Festival. His latest short, How to Die Young in Manila (2020) world premiered at the Busan International Film Festival and will have its European premiere at Glasgow Shorts. He is developing his second feature, 'Some Nights I Feel Like Walking'. He lives in Quezon City with his cat, Wong Kat Wai.
Bangkok Department
Dir. Nuttawat Attasawat | Thailand | 2020 | 23′
Noom helps Jane throw garbage and find rats at the disposal area. Their relationship grows in many places and helps Jane unlock some feelings.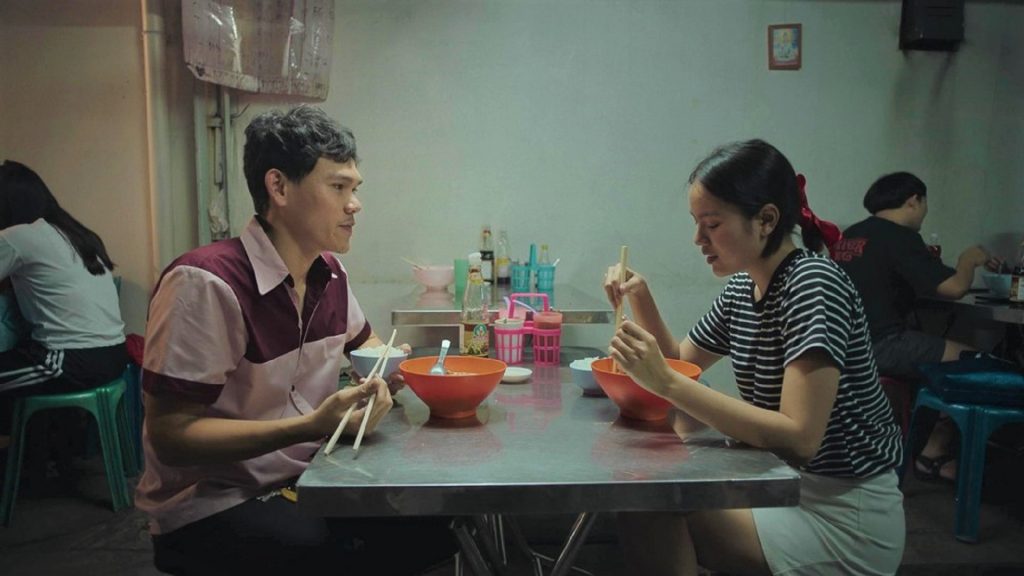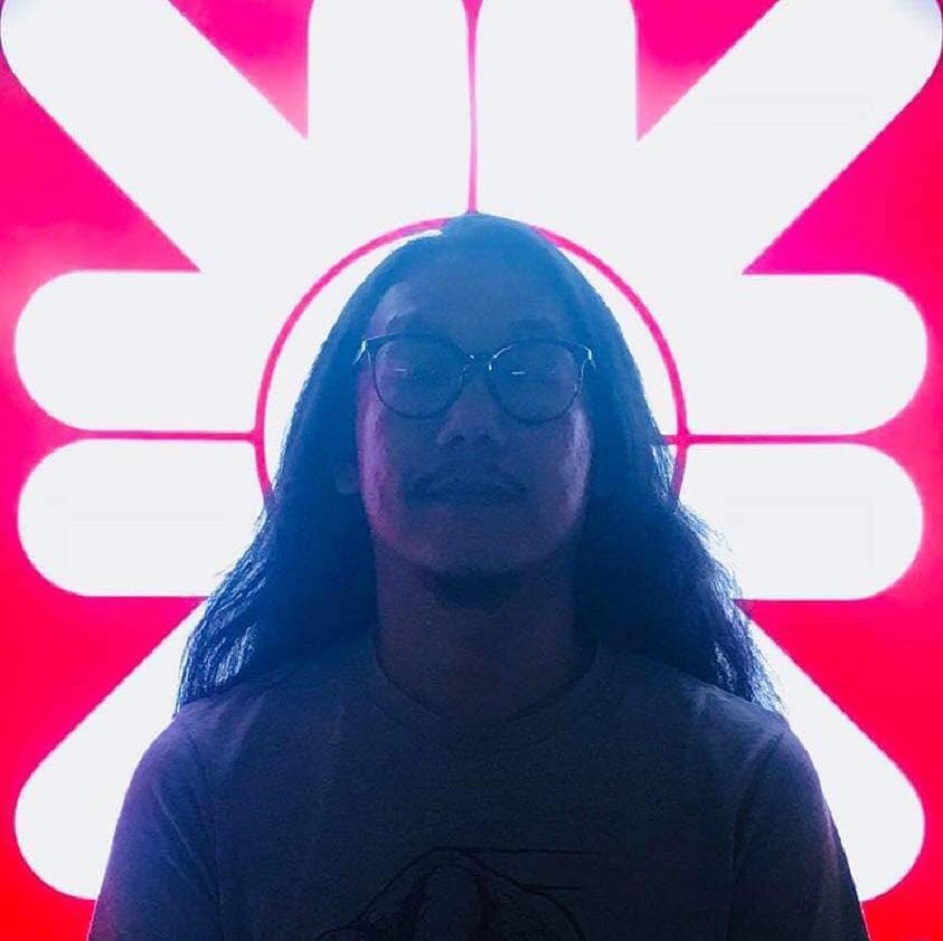 About The Director
Nuttawat is a passionate filmmaker who started his career as an assistant director for multiple independent film directors in Thailand. The struggles of filmmakers in Thailand pushed him to keep working as an assistant director, producer, and location manager for feature films and TV series that filmed in Thailand. While helping others create their visions, Nuttawat is accumulating stories and experiences in order to tell the stories in his own way.
Age Of Youth (လူငယ်ခြေကျ)
Dir. Myo Thar Khin | Myanmar | 2021 | 20′
Employees from a plastic ware store, Sithu and Min Htet, plan a mission for Sithu to elope with a girl.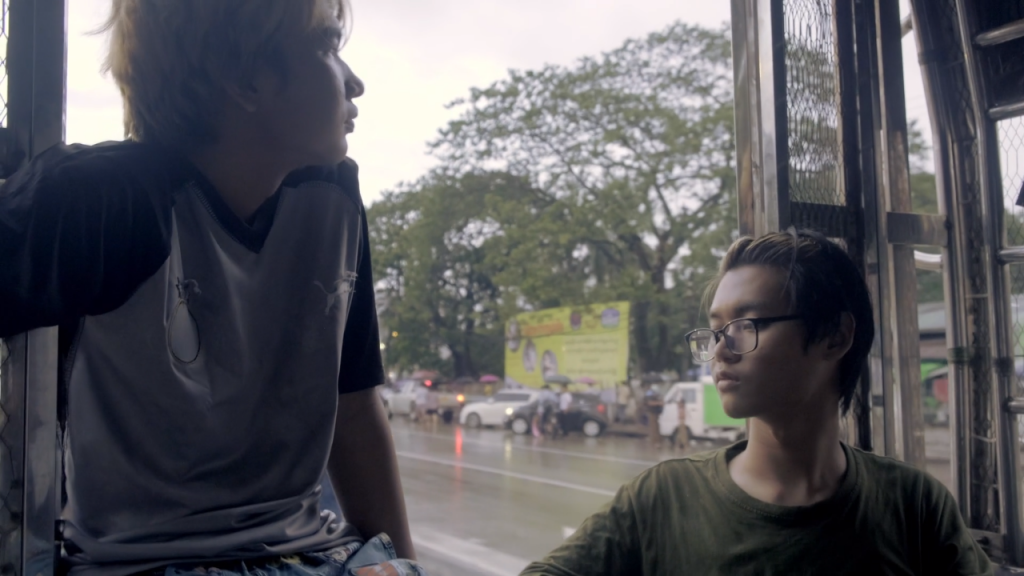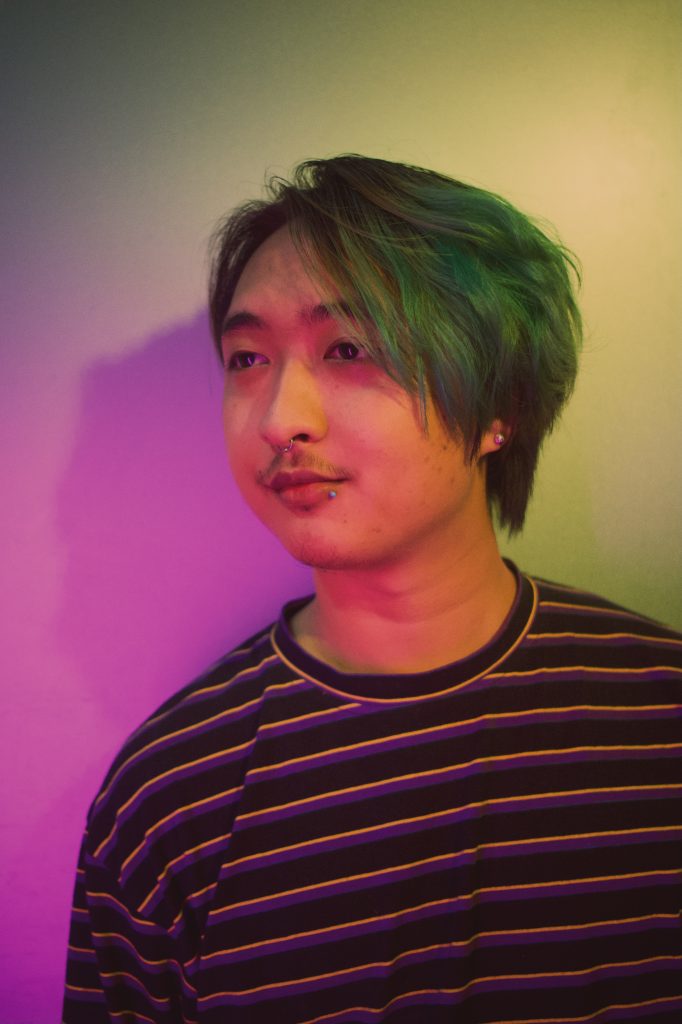 About The Director
Myo Thar Khin was born and raised in Taungoo in 2000. In 2016, he moved to Yangon to study filmmaking at National University of Arts & Culture and is now attending the final year of Cinema & Drama major. His first short film '1/4 Wasted' won the New Vision Award at Wathann Film Festival 2019. His second short film 'Age of Youth' won the Best Short Film Award at Wathann Film Festival 2020.
I Took A Nap and I Miss You
Dir. Shelby Kho | Singapore | 2021 | 12′
A family of three women operating on what-ifs and varying circumstances of the heart – breathing with their struggles with intimacy.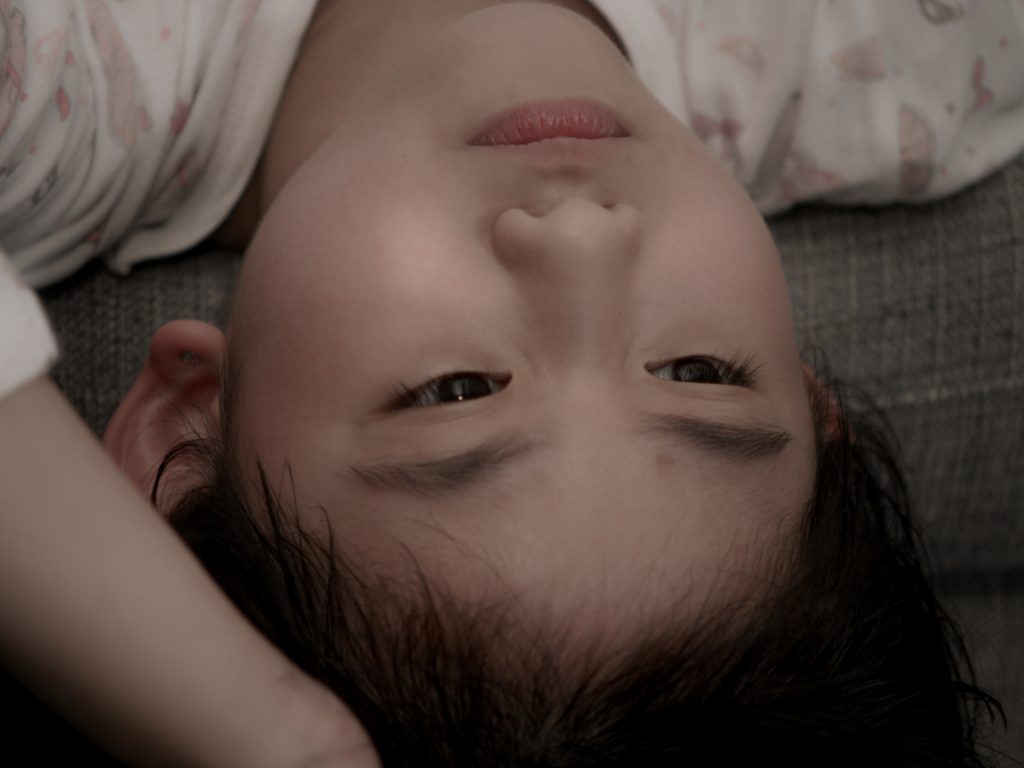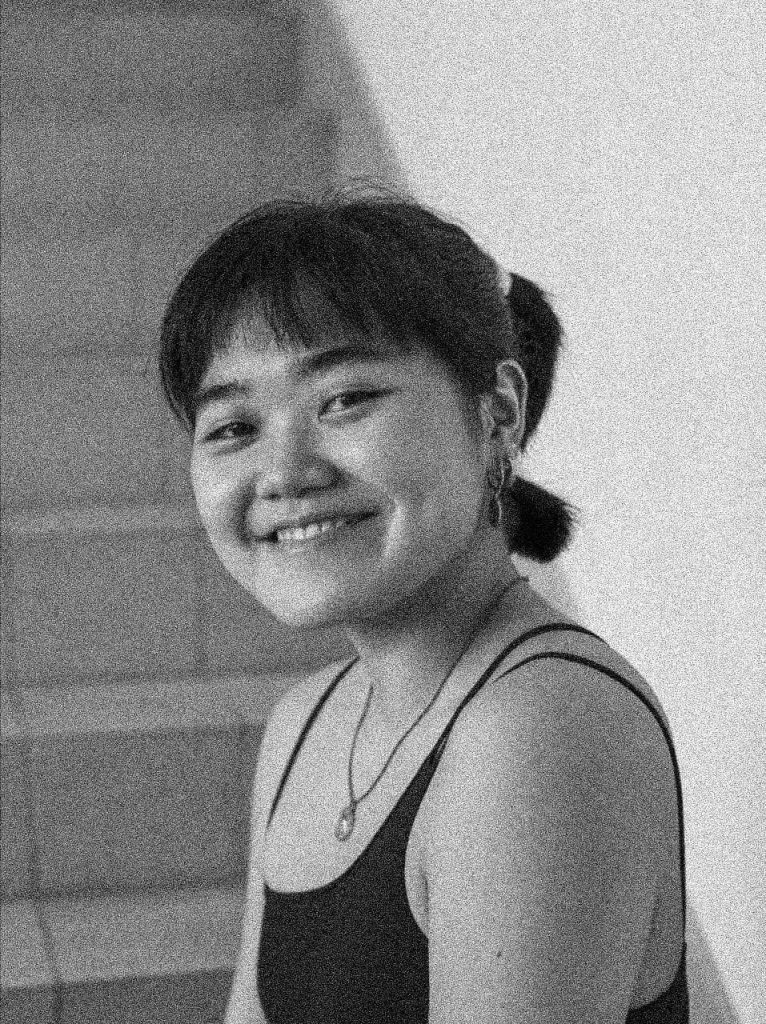 About The Director
Shelby Kho has always watched how things and people function – that people will look when you say "don't look", have actually heard the sentence when they say "what?", stand way too close in queues, repetitively slap things to make them work – and this investment brings a fire in her to translate and stretch the bounds of human living til they snap back towards one another and wiggle in recoil. To make films.