S-Express is an annual collaboration of short film programmes from eight countries (Thailand, Singapore, Indonesia, Myanmar, Cambodia, Malaysia, Philippines, Vietnam, Laos). This programme is an insight into the development of filmmaking in the region. It aims to bring the selected films from each region to travel to their neighbouring countries.
Programmers: Sanchai Chotirosseranee (Thailand), Leong Pui Yee (Singapore), Fransiska Prihadi (Indonesia), Thaiddhi (Myanmar), Park Sungho (Cambodia), Tan Chui Mui (Malaysia), Francis Joseph Cruz (The Philippines), Marcus Manh (Vietnam) and Helene Ouvrard (Laos).
S-Express Thailand
Programmer: Sanchai Chotirosseranee
The program does not only present the works of talented young Thai filmmakers but to also counter the dominant social and political consciousness found in Thailand's society.
Song X
Pathompon Tesprateep / Thailand / 2017 / 21 mins
A deserter awakes to discover that his body is laying lifelessly on the ground. Having no other choice, he embarks on the new journey where he encounters a group of teenagers who intend to give him a cremation ceremony while, at the same time, his dead body is being searched by a military patrol.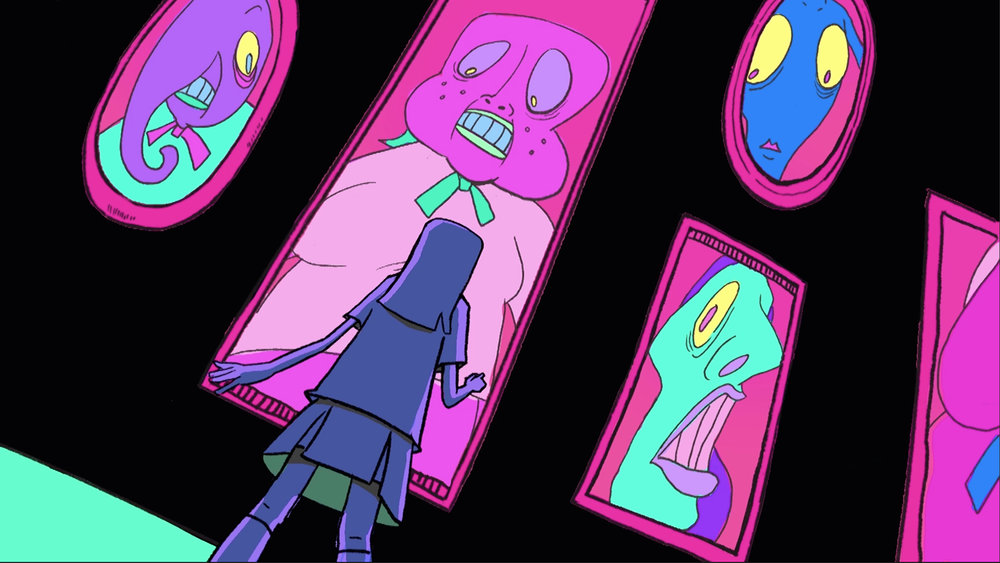 Choke
Suthawee Chotrattanasak / Thailand / 2017 / 4 mins
The mental state of people with eating disorders.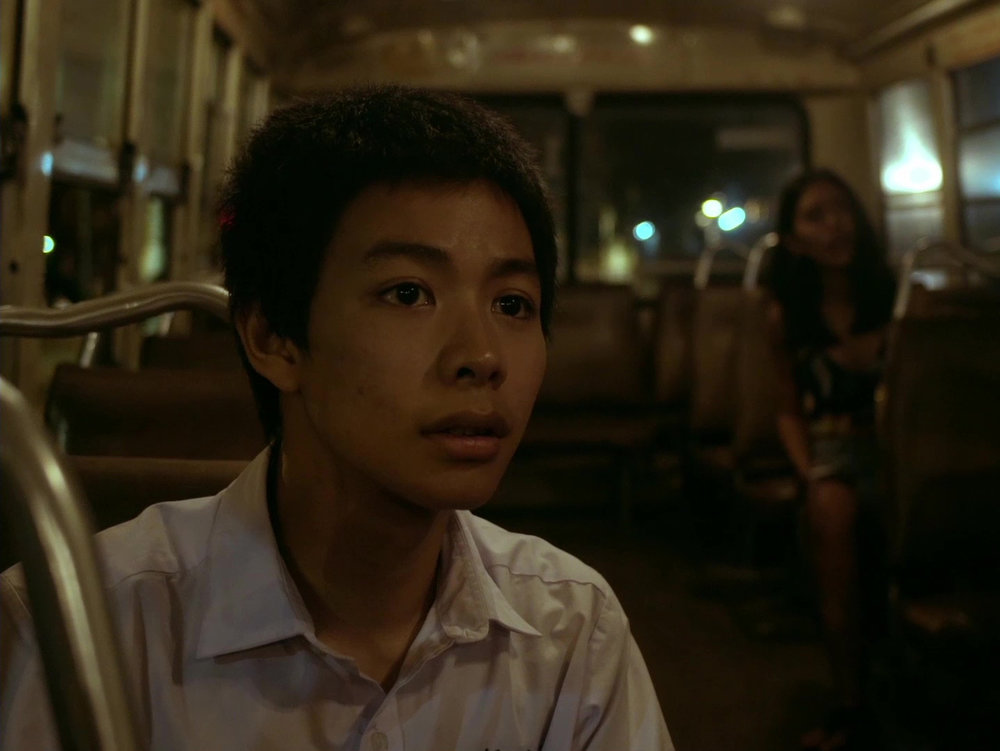 Bangkok Dystopia
Patipol Teekayuwat / Thailand / 2017 / 28 mins
One night, Noth desires to share a ride with a prostitute.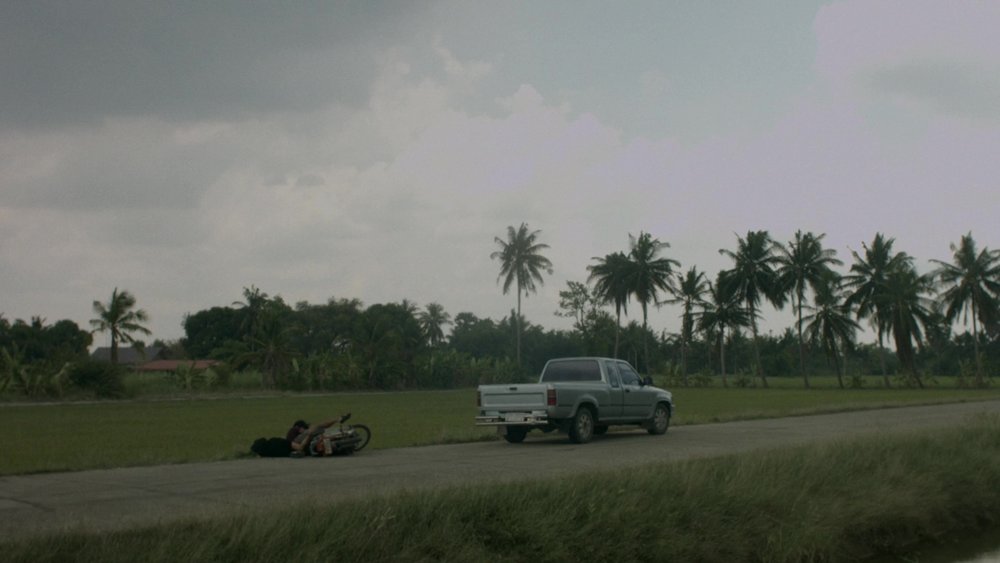 Bangkok Dystopia
Patipol Teekayuwat / Thailand / 2017 / 28 mins
One night, Noth desires to share a ride with a prostitute.
S-Express Singapore
Programmer: Leong Pui Yee
The inner turmoil and emotional conflict of the human psyche takes centre stage in these four diverse stories about everyday life and culture.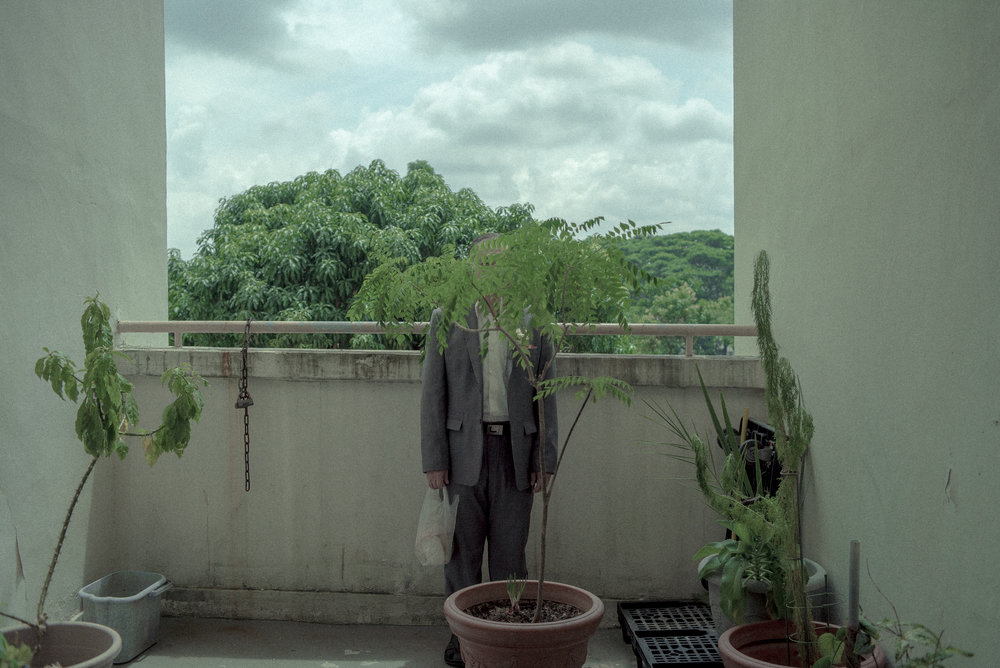 Still is Time
Gladys Ng / Singapore / 2017 / 15 mins
Time seem to have come to a standstill on a particular Sunday. On the day of his daughter's wedding, a father finds himself consumed with his own emotions and amidst the joyous celebration, he undergoes a curious episode with profound metaphysical ramification.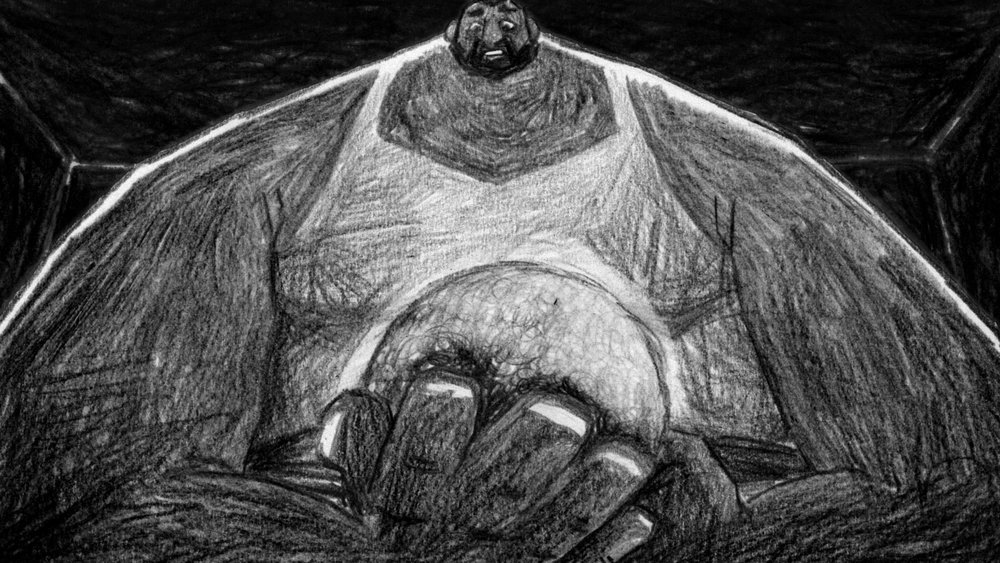 What Has To Be
Jerrold Chong / Singapore / 2017 / 11 mins
A married couple grapples with the tragic death of their firstborn while awaiting the arrival of a second child. Their recollections reveal a dark, repressed history within the space that they call home.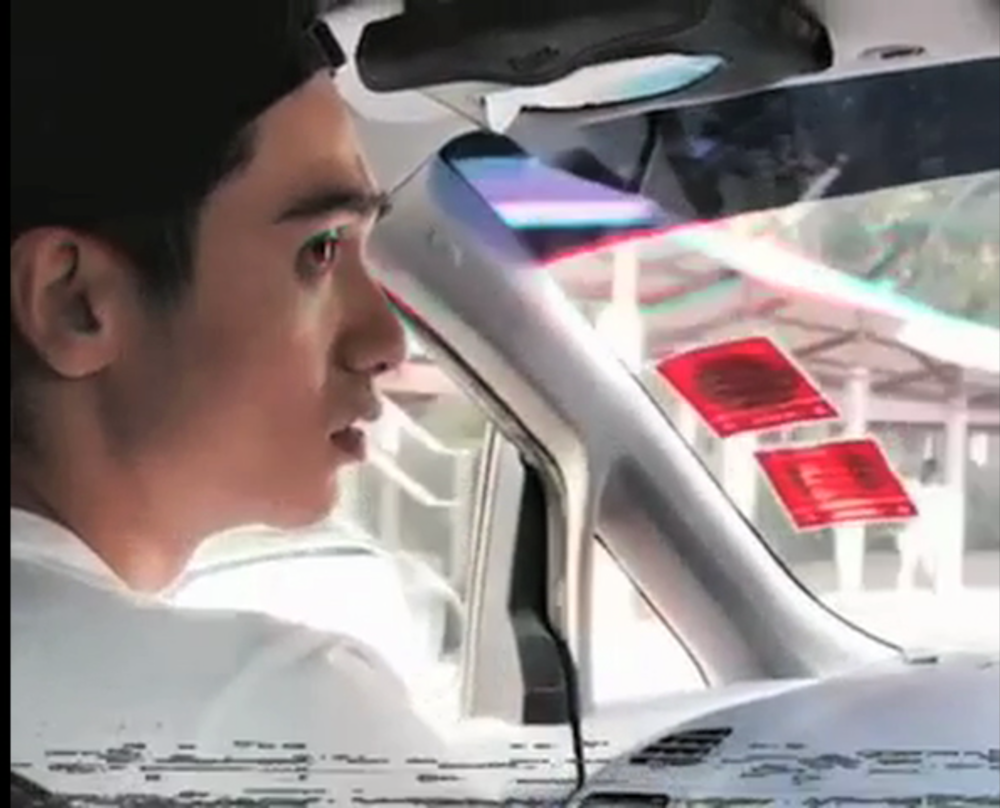 Rehearsal
Jonathan Choo, Rachel Liew, Shammini G / Singapore / 2017 / 16 mins
An actor discovers his son's university application that was supposed to be mailed out in the boot of his car. The mistake leads him to drive around as he formulates an excuse.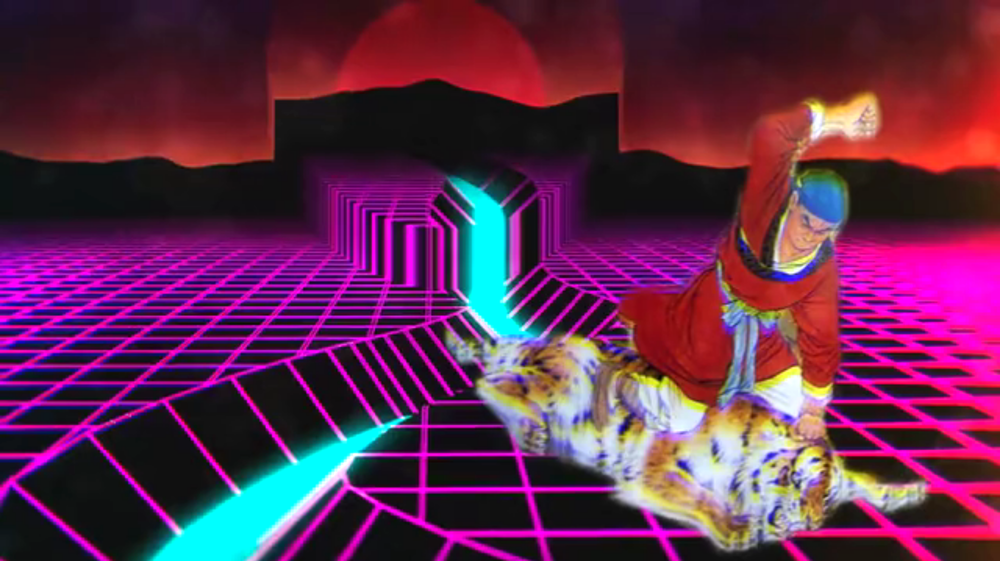 Wu Song Slays The Seductress
Kirsten Tan / Singapore / 2017 / 12 mins
A contemporary reinterpretation of "The Water Margins", "Wu Song Slays The Seductress" is a dance of seduction and murder. The film interplays modern cinematic and traditional Chinese Teochew dramatic forms to blur the disjuncture between innovation and tradition.
S-Express Indonesia
Programmer: Fransiska Prihadi
A glimpse of Indonesian short films from experimental to documentary and fiction, all longing for sincerity.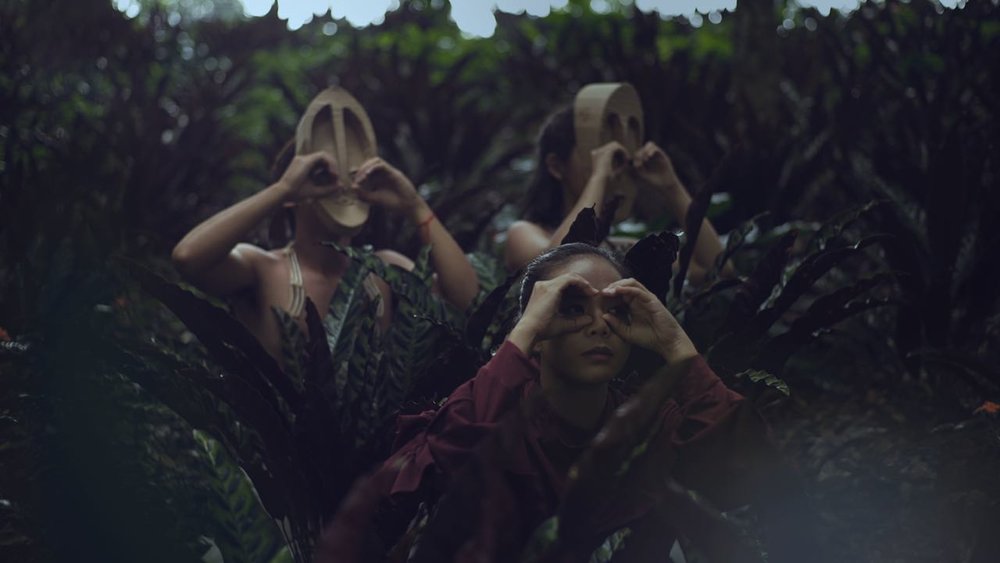 Barakabut
Roufy Nasution / Indonesia / 2018 / 10 mins
Drupadi's mythical journey to find her long separated lover.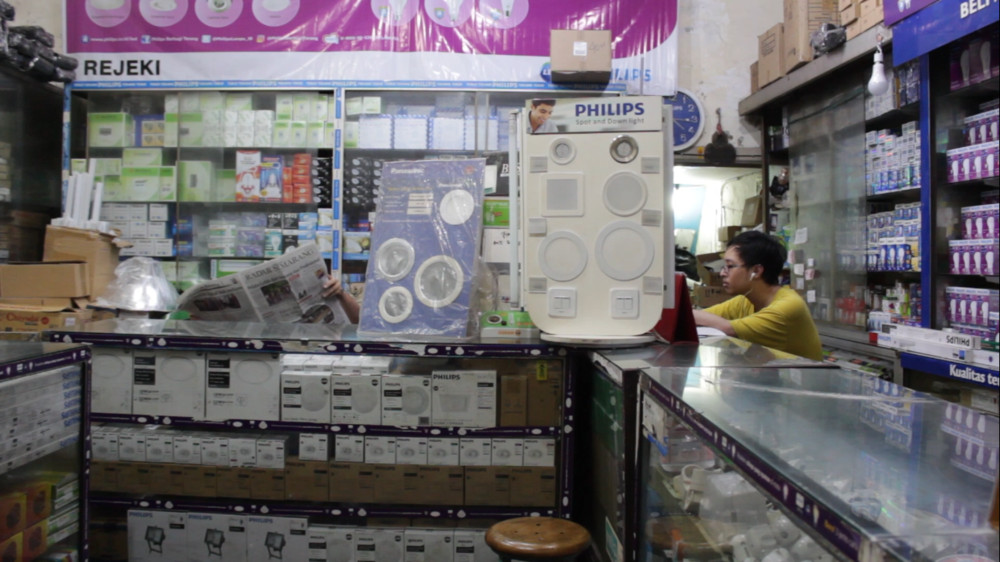 Hangout | Dolan Bareng
J.Kevin Setya Wijaya / Indonesia / 2018 / 5 mins
A cinematic poetry about boredom.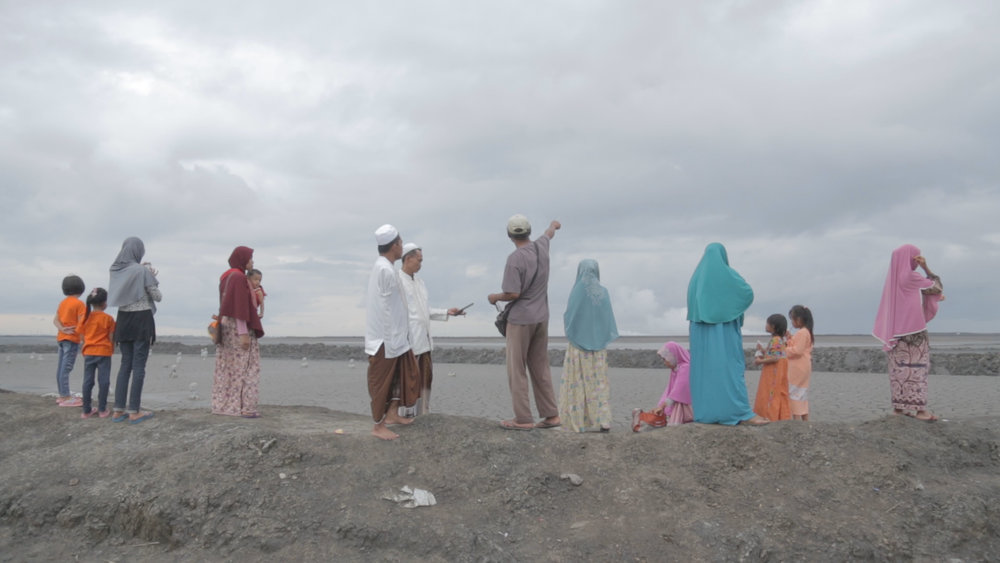 Ojek Lusi
Winner Wijaya / Indonesia / 2017 / 18 mins
In 2006, a mud volcano erupted onto a gas drilling site in Sidoarjo, causing the loss of homes which have yet to be compensated. Some victims now attempt to earn a living through dark tourism.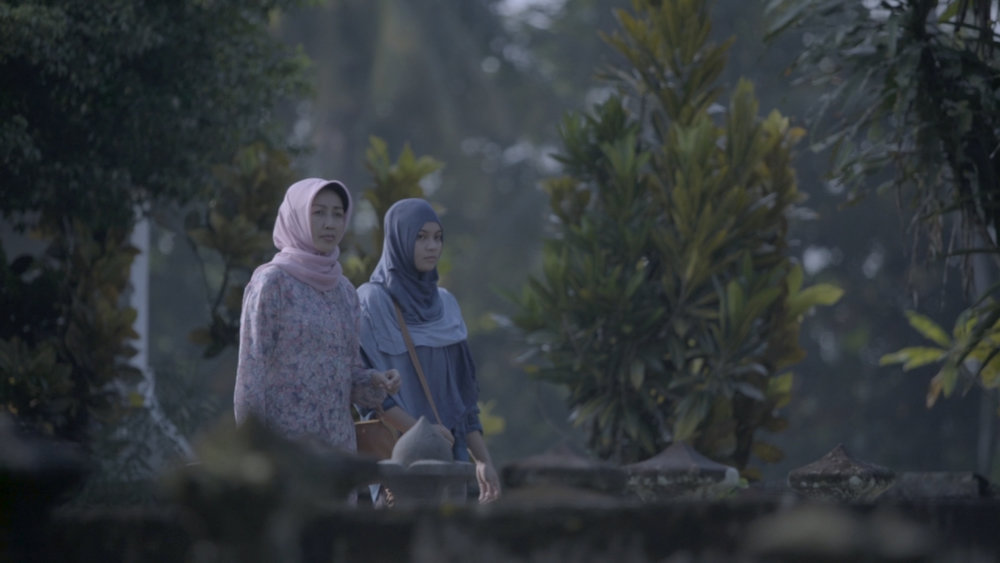 Fatimah
Adi Marsono / Indonesia / 2017 / 13 mins
Fatimah visits her late husband's grave and discovers new revelations.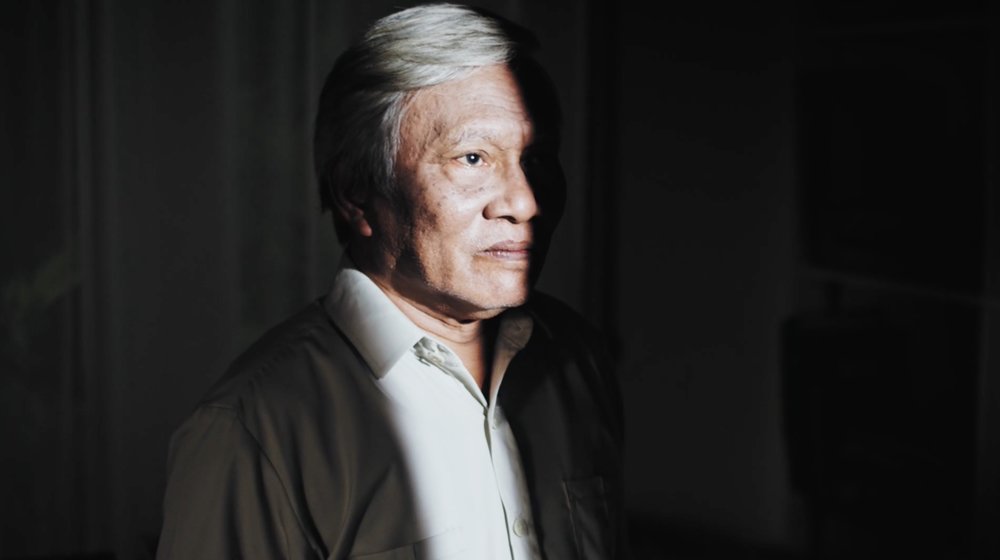 C'est La Vie
Ratrikal Bhre Aditya / Indonesia / 2017 / 18 mins
After years held in detention without trial, a political prisoner receives the chance to testify.
S-Express Myanmar
Programmer: Thaiddhi
"For this year's programme, I have selected different film styles from Myanmarese filmmakers. Those included are from documentary films, short films, and animated films. The past years have seen Myanmarese filmmakers focusing on socio-political documentaries while the younger filmmakers more involved in making short films." – Thaiddhi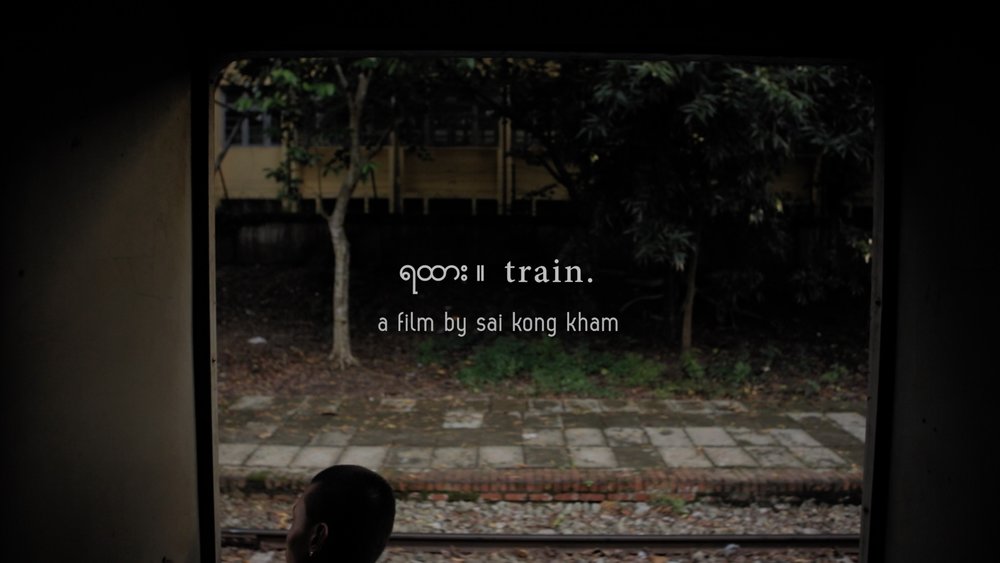 Train
Sai Kong Kham / Myanmar / 2017 / 20 mins
A Journey of self-discovery on the Yangon circular train.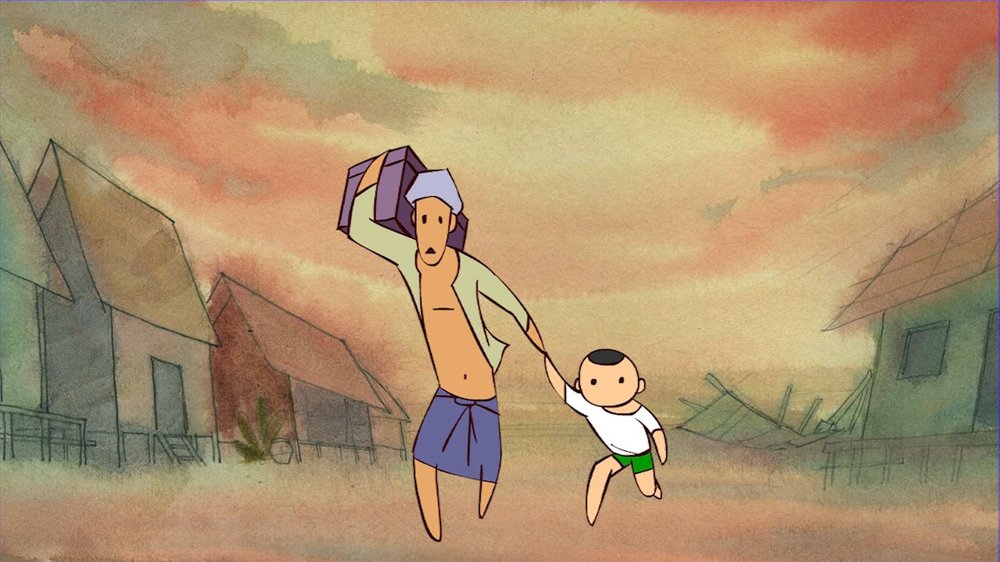 Thaa Shin Pyu
Edo Vader / Myanmar / 2017 / 12 mins
Ko Bo Maung has a plan to hold ordination for his son after harvesting rice. But government authorities and businessmen seized the land. After seizing the land by government authorities and businessmen, he become homeless. One day, a neighbor passed away while selling the kidney and he got the idea to sell his kidney to hold ordination for his son. On the way back after selling the kidney, he was robbed. Ko Ba Maung committed murder to get the money back which he earned with his body organ. He was able to hold ordination ceremony for his son. Bu ko Ba Maung's life's end was not pretty.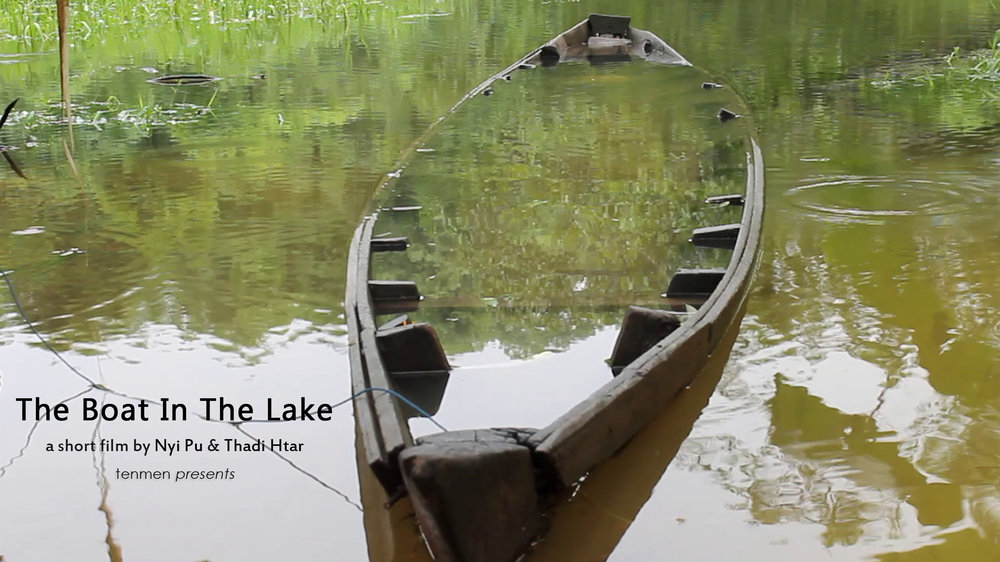 The Boat In The Lake
Nyi Pu, Thadi Htar / Myanmar / 2017 / 12 mins
The 'mind' of the human being swimming in the samsara circle of Buddhism.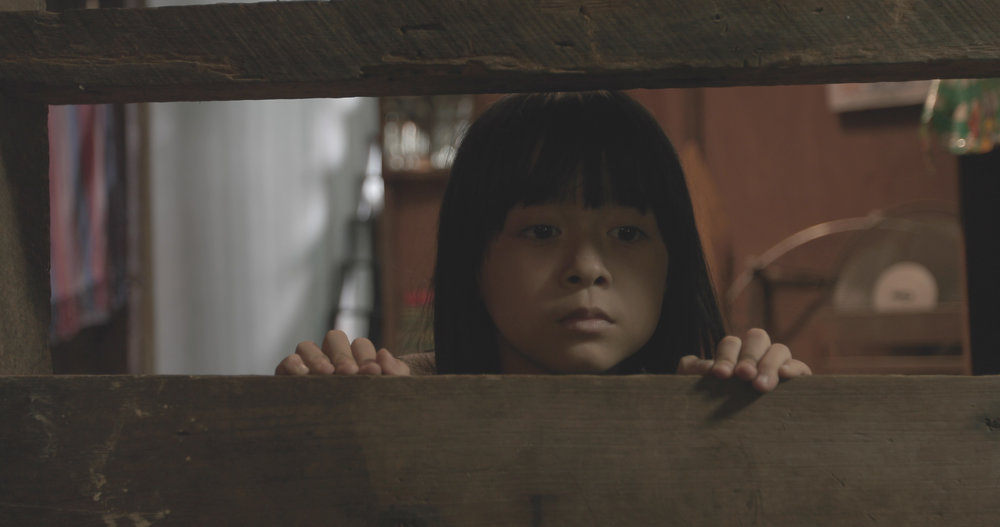 Ok, I'm Fine
Aung Htet / Myanmar / 2017 / 15 mins
This story is about 12 years old girl named GG, who lives with her grandma in an old house. She doesn't want to go school and she tells her to go school to be good students. So, she has to go to school and face with school life problems. some students bully her. But no encore about her problems and her grandma also does not know about that. So she has to solve her problems by herself.
S-Express Cambodia
Programmer: Park Sungho
This year's S-Express Cambodia presents some of the best short films directed by young talents. They are frontiers in themes and styles including action, sci-fi and experimental films.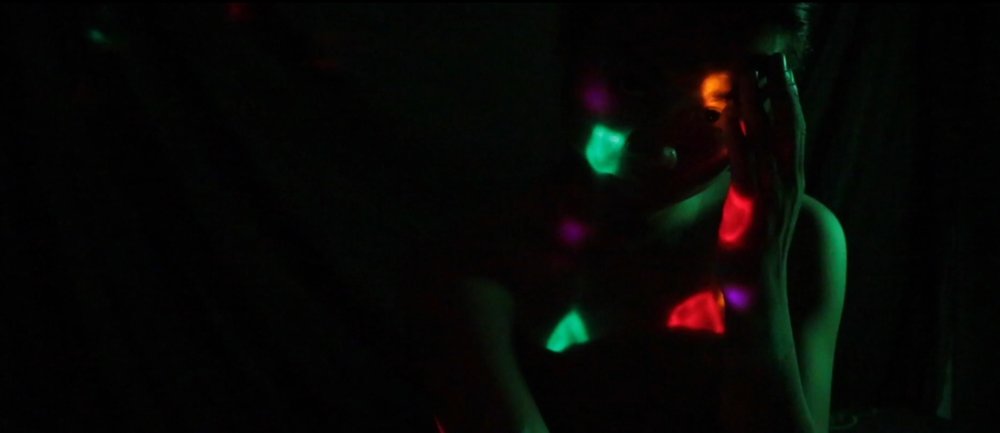 Mélancolie (n.)
Shanghai Chang / Cambodia / 2017 / 7 mins
A bold self-observation and discovery against conventional prejudices.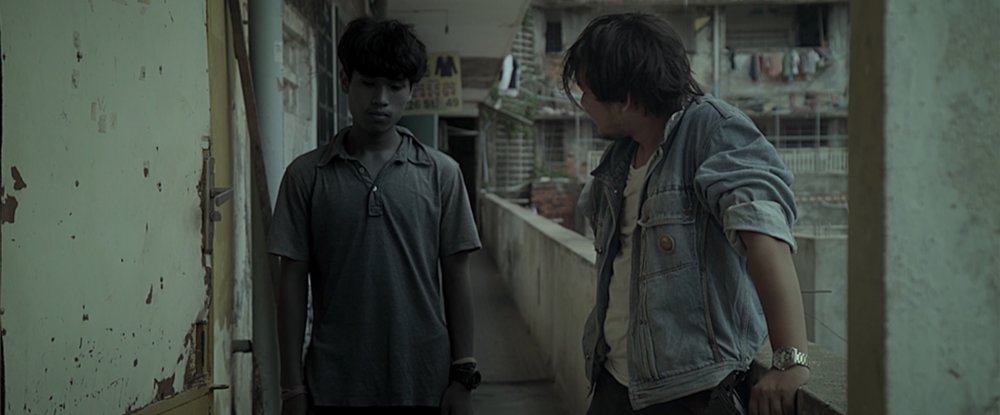 Money
Lim Heng / Cambodia / 2018 / 10 mins
The pursuit of guilty desires and ambitions in future Phnom Penh.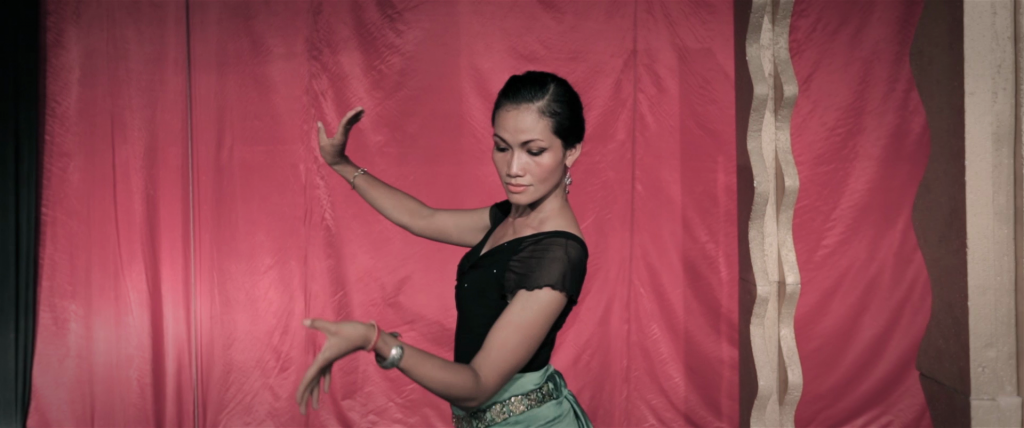 Khema
Sokharo Hang / Cambodia / 2017 / 8 mins
A tribute to the beauty and dreaminess of the traditional Khmer dance.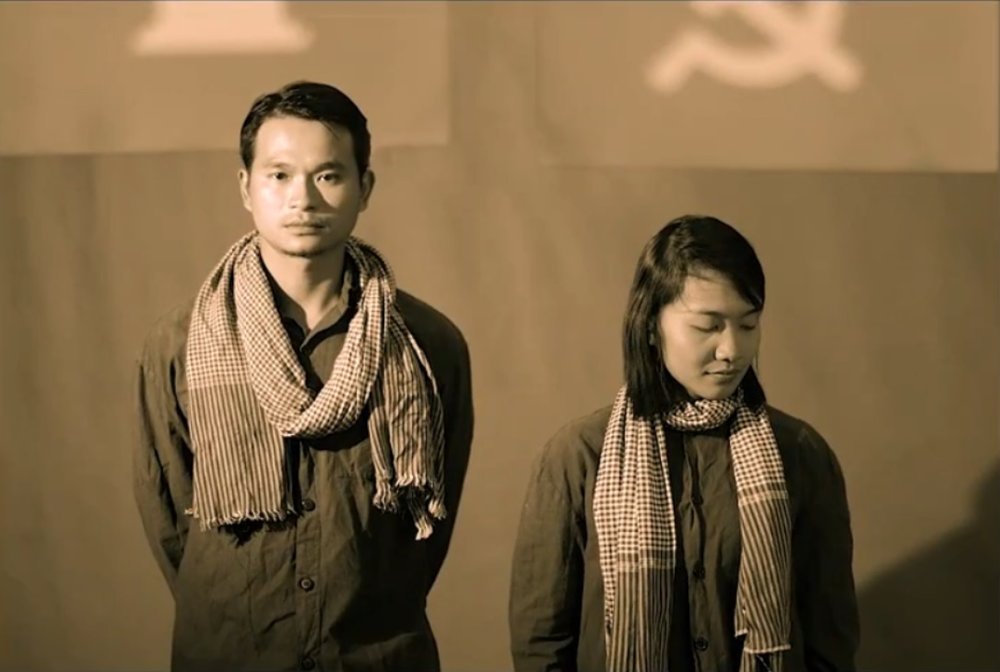 The Rice Field
Kong Sovansreychhouk / Cambodia / 2017 / 16 mins
A re-enactment of the story of young lovers during the Khmer Rouge regime.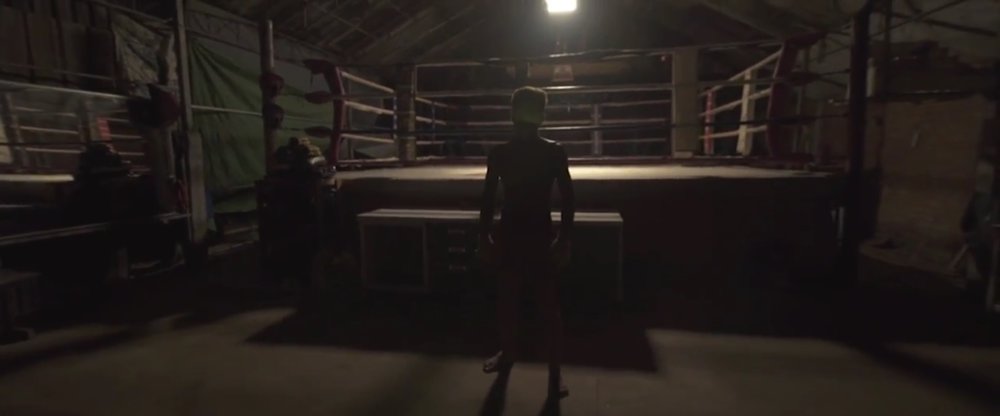 Red Gloves
Sophasa / Cambodia / 2017 / 10 mins
The blood, sweat and tears among Cambodian kickboxers.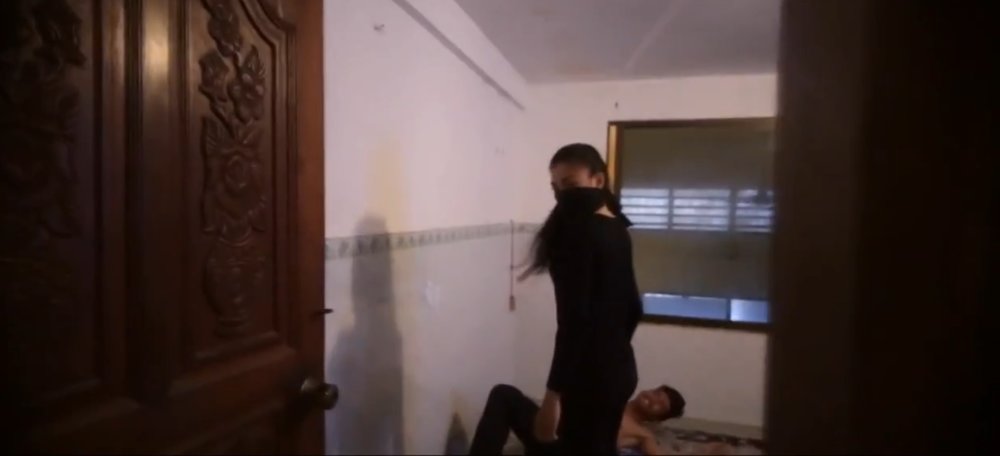 Mee Tumpaing
Cheun Cheu Heng / Cambodia / 2017 / 10 mins
A physically talented woman brings justice to unfair circumstances.
S-Express Malaysia
Programmer: Tan Chui Mui
A programme of 3 short films about young filmmakers and the stories about their dreams, desires, and loves.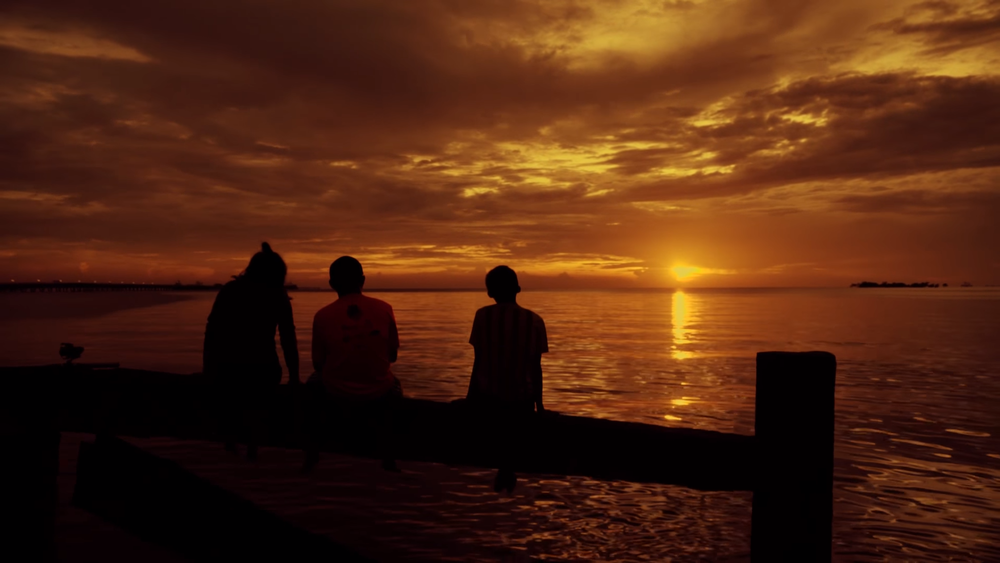 After Tango
Hui New / Malaysia / 2017 / 15 mins
Two young film students trying to make sense of life. In the end they are more lost than ever.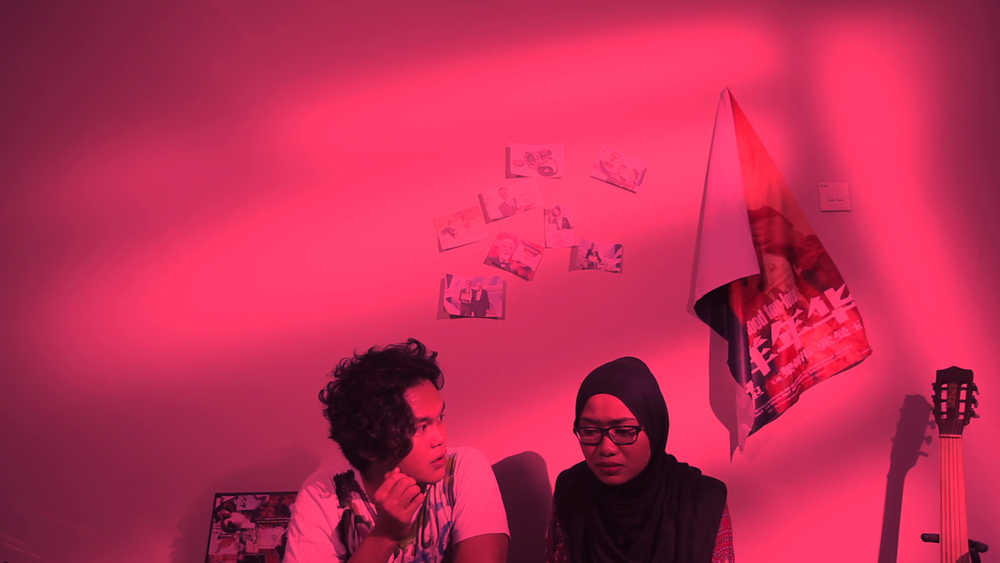 Walid Mahu Bikin Filem
Isyraqi Yahya / Malaysia / 2015 / 21 mins
Walid is a young film student with a distorted view about the world, especially about Cannes Film Festival. It portrays the narcissism found in all of us.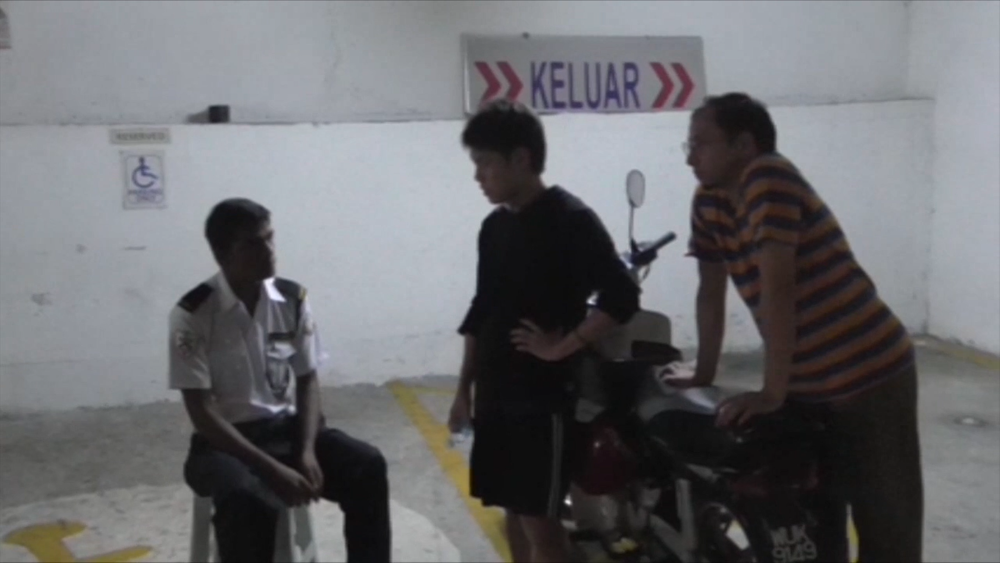 I Just Want You To Love Me
Sathisvaran Santhian, Chloe Yap, Jacky Yeap, Isyraqi Yahya, Elise Shick, Hanloong Lim / Malaysia / 2017 / 22 mins
In search for their philosophies of love, six directors set out on a love story solitaire for a night called "I Just Want You To Love Me".
S-Express Philippines
Programmer: Francis Joseph Cruz
Through four short films coming from diverse voices, geographies, and convictions, a narrative detailing the journey of a Filipino youth suffering first from the oppression of an overwhelming machismo, then being opened to the flexibility of genders, to the rigidness of tradition, and finally, succumbing to the aches of old age, erupts, voicing a necessity to confront culturally-established beliefs and borders.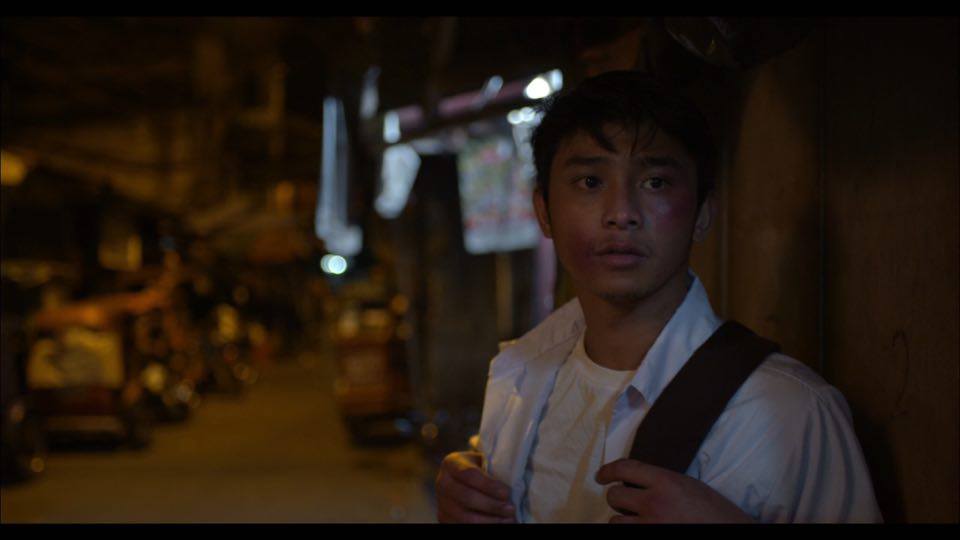 Sorry for the Inconvenience
Carl Chavez / Philippines / 2017 / 11 mins
Joshua, a timid teenager, comes home one night after being beaten up by the school's bully. Feeling the urge to avenge himself, he decides to take matters into his own hands. But things don't go as planned. Now, he is left with no choice but to seek help from his policeman father.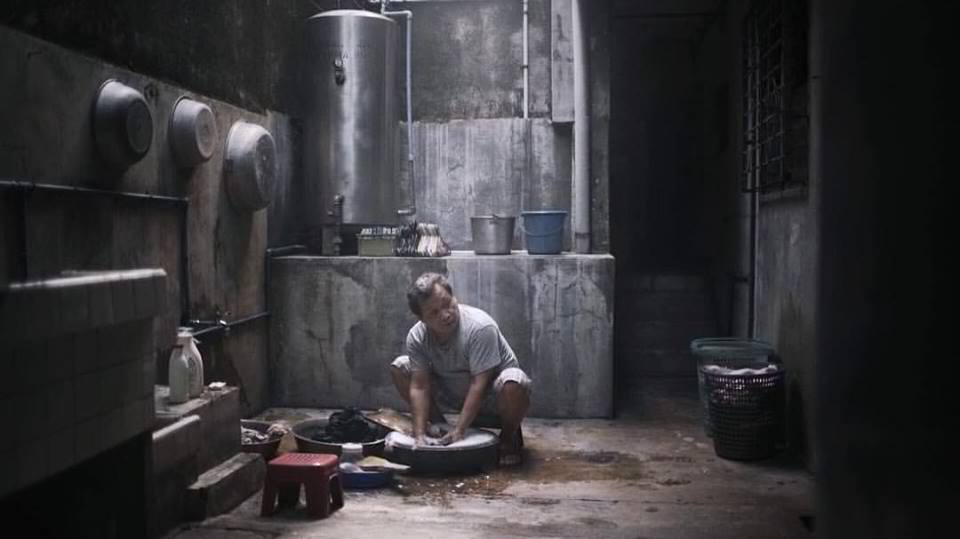 Contestant #4
Jared Joven, Kaj Palanca / Philippines / 2016 / 19 mins
A young boy frequently visits an old man who lives alone, keeping him always in good company. One night, he chances upon the old man watching a dated clip of himself as a cross-dressing boy. This sparks within the young boy an interest to find out more about the old man's past. What he ultimately discovers aids both him and the old man towards a richer understanding of how the weight of life and identity should be carried.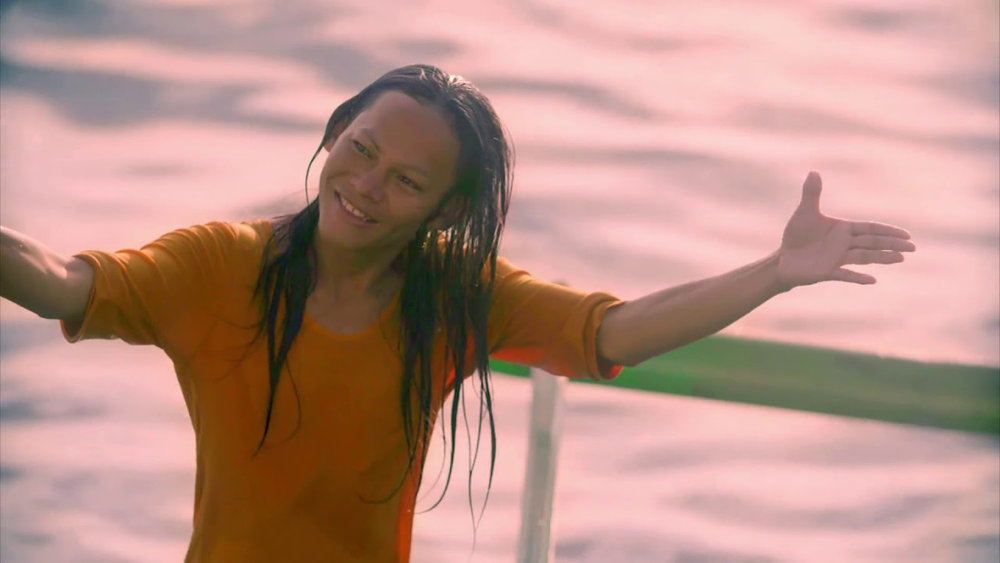 Astri & Tambulah | Si Astri maka si Tambulah
Xeph Suarez | Philippines | 2017 | 18 mins
Astri is a 16-year old transwoman in a relationship with 17-year old Tambulah. Although it's an unusual sight at the community where they live, nobody bothers them. Subsisting on the coins people throw at them when they perform their traditional dance at the sea. Everything is perfect except that Sama Bajao traditions and a pact made long ago require Astri to marry a woman she hardly knows.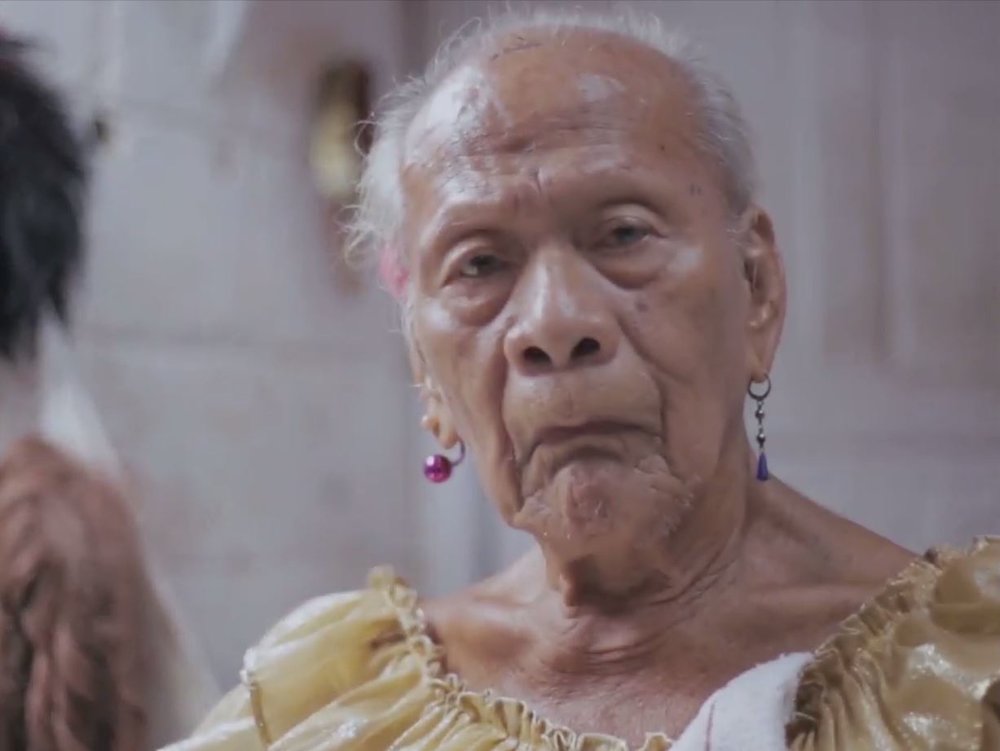 Dory
Beverly Ramos / Philippines / 2017 / 20 mins
Dory is about a 101-year-old trans woman who walks around the streets of Tondo, Manila where she works as a beautician. As she faces her twilight years alone, she ponders whether her long life is a gift from God or a curse.
S-Express Laos
Programmer: Helene Ouvrard
An observation by young Lao directors of the multiple aspects of social change with its new possibilities and side effects.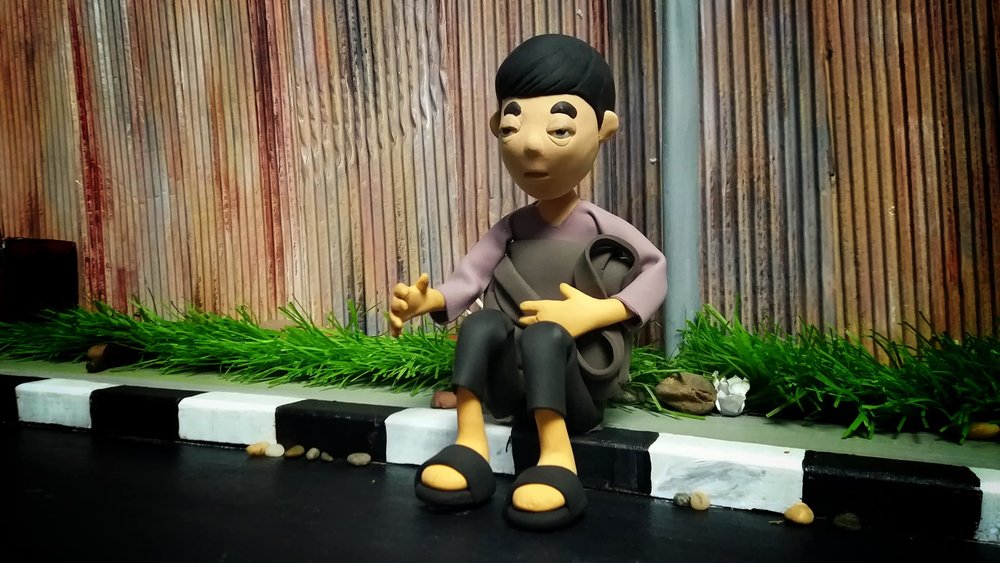 Selfish
Souliya Phoumivong / Laos / 2018 / 4 mins
Two people cross paths. What are their true intentions?
Motion of Life
Vilayphong Phongsavanh / Laos / 2013 / 17 mins
Meet Laos' first ever free-running team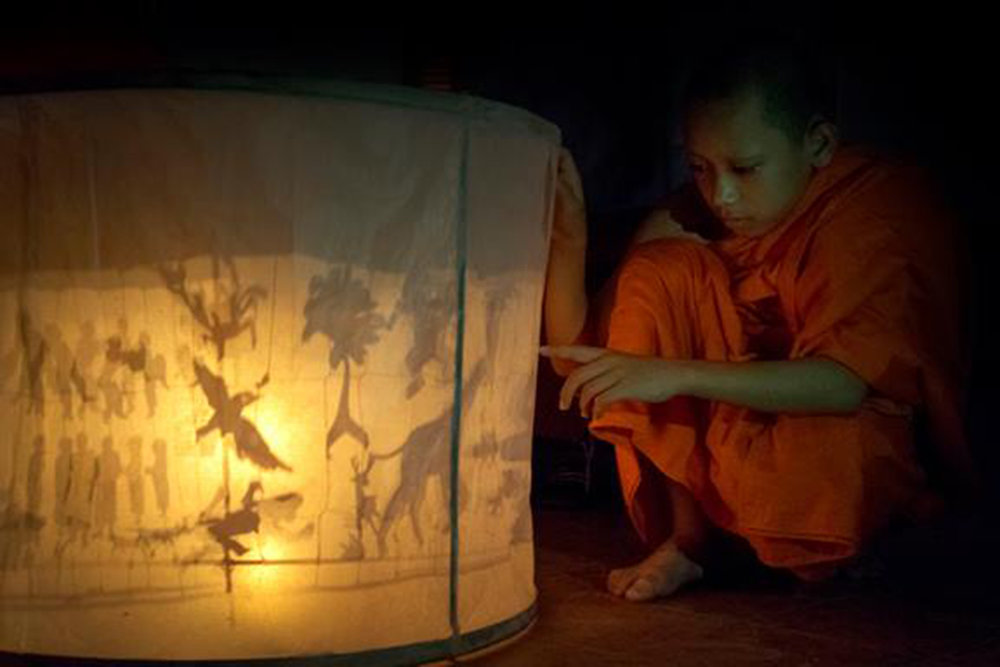 Kompin
Xeng Yang / Laos / 2017 / 3 mins
Kompin is a traditional lantern with moving shadows only found in the former Lao royal capital of Luang Prabang. Made to celebrate the light boat festival at the end of the Buddhist Lent, it is a disappearing art that some are trying to pass on to the next generation.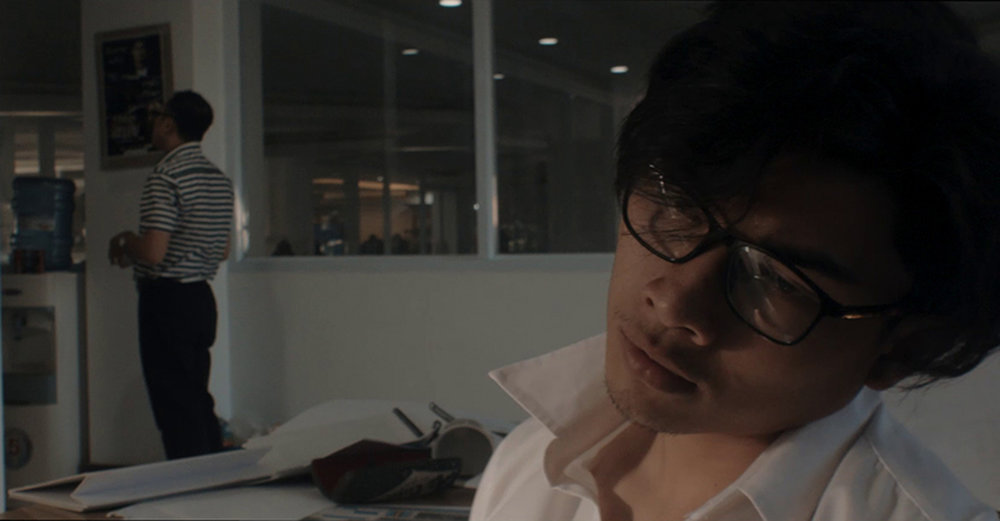 Overtime
Soukthavone Panyaphone / Laos / 2018 / 7 mins
How far can you go to meet your deadline?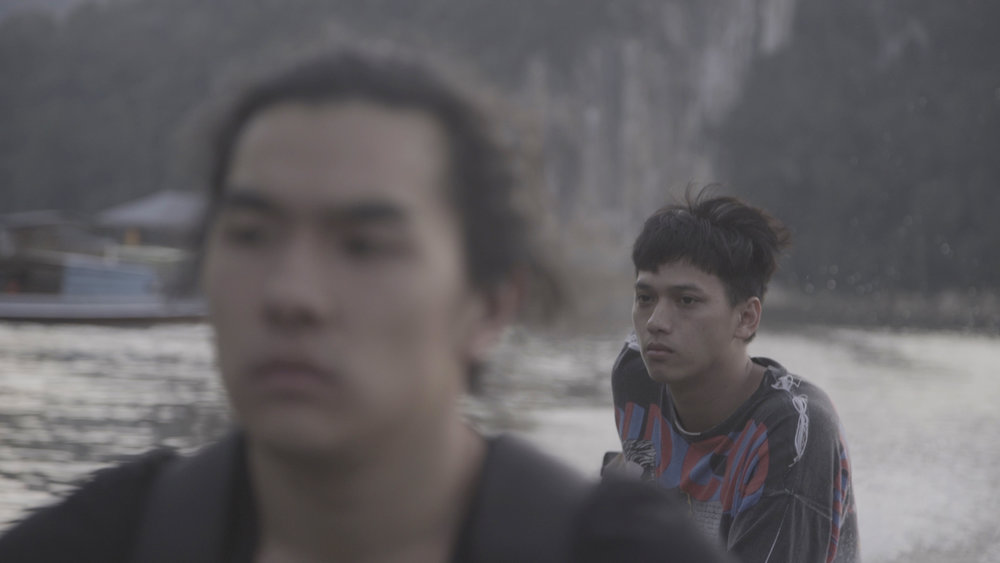 The Long Way Home
Xaysongkham Induangchanthy / Laos / 2017 / 21 mins
James, a young Lao-American, brings his father's ashes to Laos to fulfill his last wish to return home. James' relative Joi comes to pick him up. As they travel together on the Mekong, they must endure each other's differences.
S-Express Vietnam
Programmer: Marcus Manh
Hardly speakable, it seems to be the phenomenon of contemporary Vietnamese society. The youth, the working conditions, love and dreams are the main 'Hardly speakable' – it seems to be the phenomenon of contemporary Vietnamese society. The youth, the working conditions, love and dreams are the main themes presented in this year's S-Express Vietnam.
presented in this year's S-Express Vietnam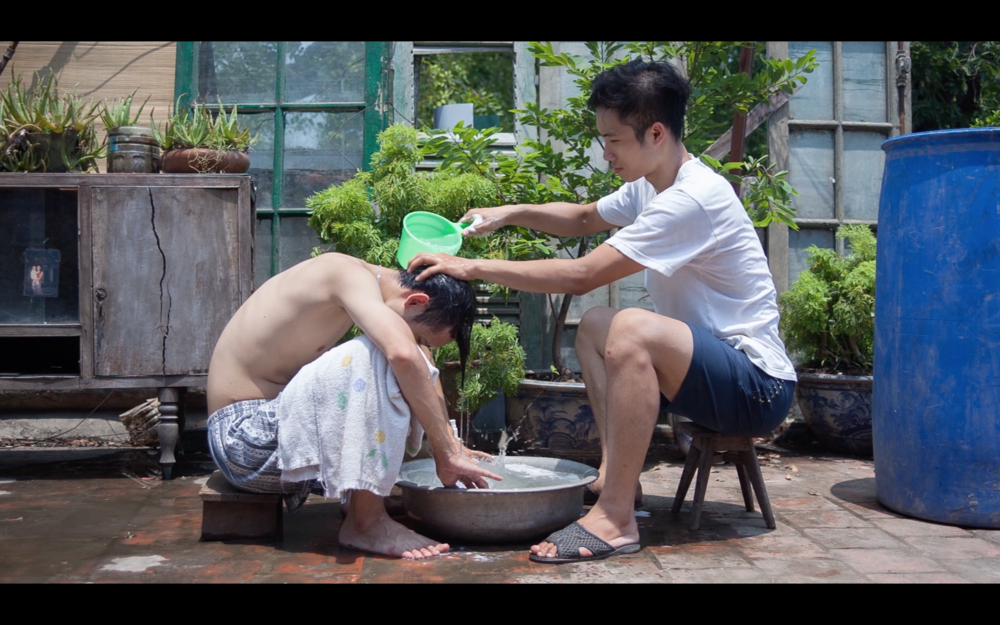 Sanctuary
Ostin Fam / Vietnam / 2017 / 15 mins
A young man encounters another mysterious young man and become a couple living together. Can this relationship endure long?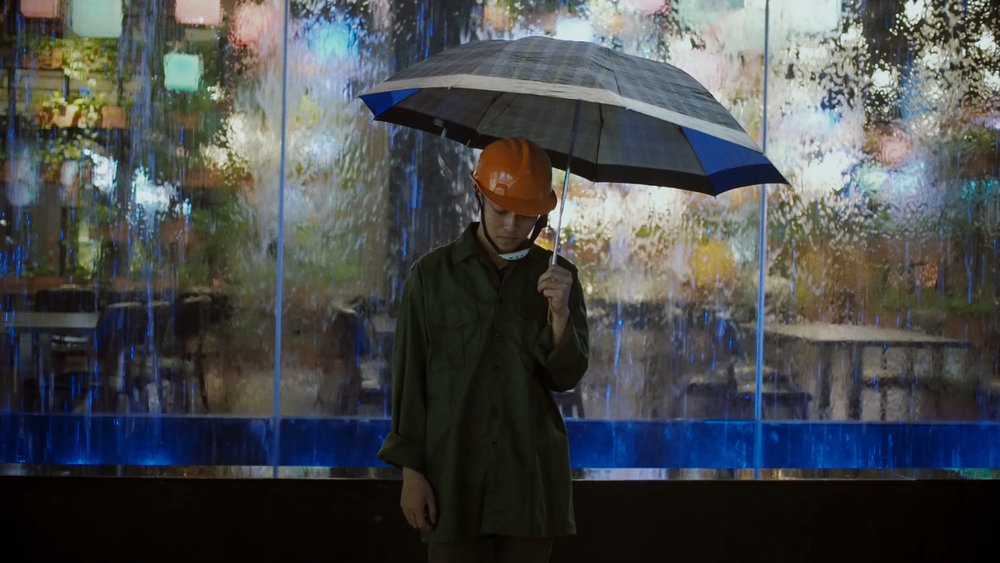 No Man's Land | Vùng đệm
Thu Uyên / Vietnam / 2017 / 9 mins
Last night I dreamt of the moon hanging at my sight. The sky was the ground and the ground was a new shore of living.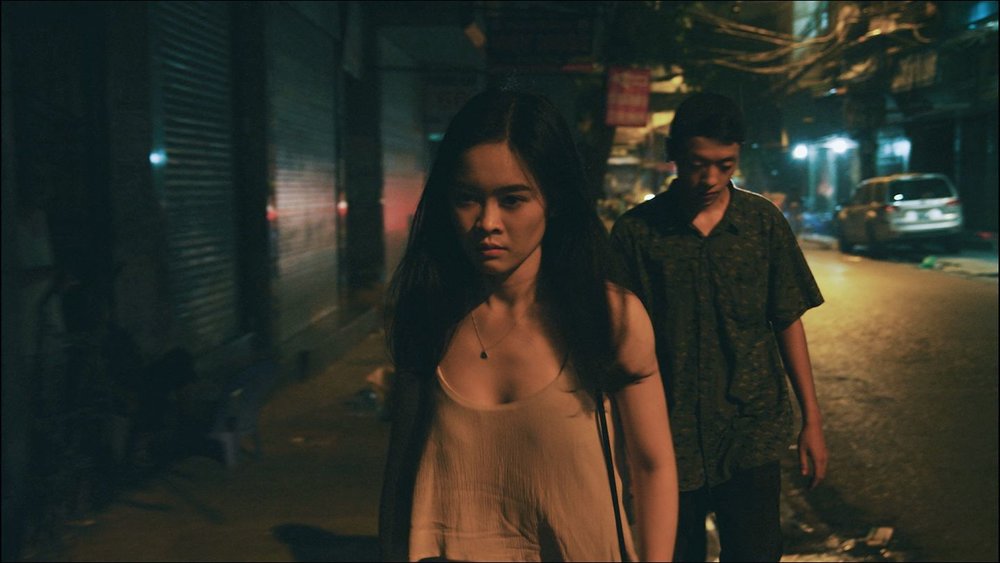 Ephemera | Muộn
Hồ Thanh Thảo / Vietnam / 2017 / 21 mins
Absorbed with a personal trouble, the frustrations of a young woman escalate when she suspects that her boyfriend is unfaithful to her.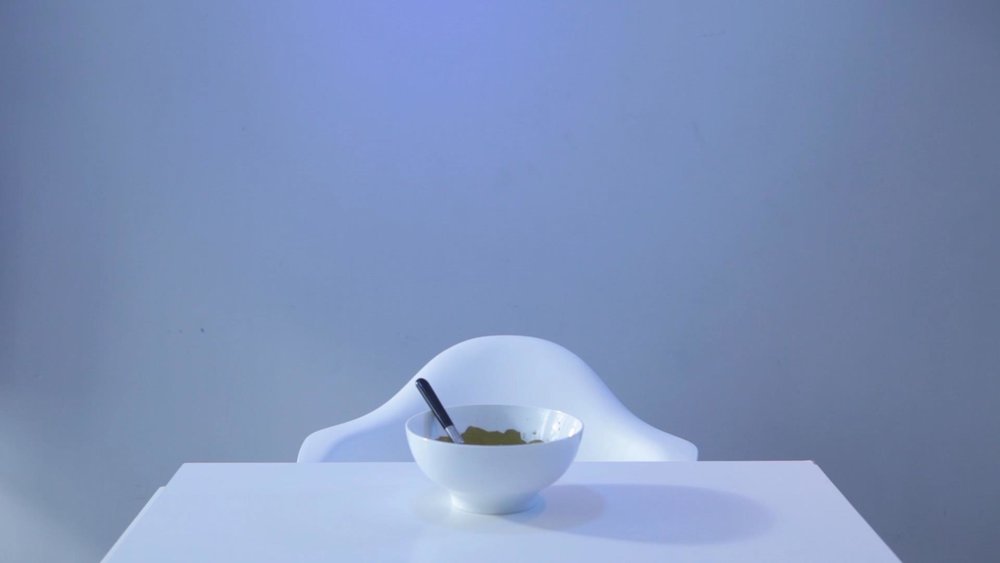 XX2061
Phạm Thu Thủy / Vietnam / 2016 / 16 mins
A clumsy robot is assigned to take care of an old lady who has dementia.