SeaShorts Masterclasses
This Talent Development Program is brought to you by
NATIONAL FILM DEVELOPMENT CORPORATION MALAYSIA
Directing Masterclass by Garin Nugroho: Making Films is Like Growing a Plant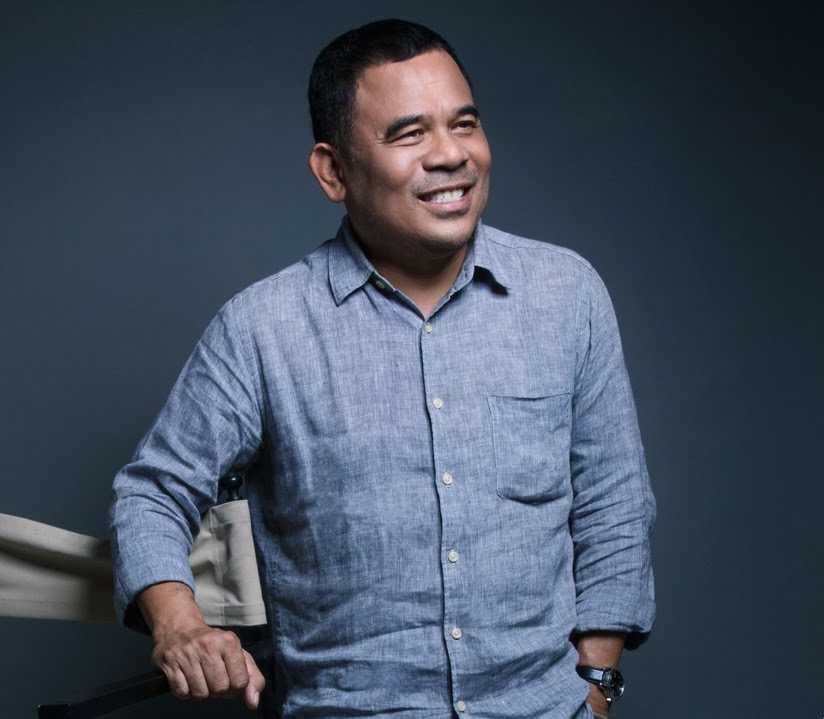 "Making films is akin to farming; knowing which crop to plant according to different soils and environments. In the same way, directors must be adept at managing a variety of factors across each movie. Many Southeast Asian filmmakers are able to survive on low budgets because of this skill in adjusting their work to the social, political, and cultural conditions of their respective countries." — Garin
About the instructor
Born in Jogjakarta, Garin Nugroho is a prominent member of the 1990s film generation in Indonesia and one of a few who were at the forefront of the liberation from New Order-era industry regulations. While studying cinematography at the Jakarta Institute of Arts from 1981 to 1985, he came under the indirect tutelage of legendary Indonesian dirctor Teguh Karya. His early films, such as Cinta dalam Sepotong Roti (1991), Surat Untuk Bidadari (1994), and Bulan Tertusuk Ilalang (1995), secured his place as Indonesia's preeminent director to attract serious interest in the international film festival scene. His oeuvre encompasses 19 feature films, 30 docuseries, five documentaries, seven essay films, three short films, six live theatre productions, two dance productions, five books, and three art installations. Among his filmography are Air dan Romi, Surat Untuk Bidadari, Leaf On The Pillow, Birdman's Tale, Opera Jawa, and Under The Tree, with his latest being Memories of My Body in 2018.
Date: 26th September, 2019
Time: 2 p.m.–5 p.m.
Venue: Tun Hamzah Hall, Level 2, Tun Fatimah Riverside Hotel
Registration: Opening soon. Limited to 40 pax.

Acting Masterclass by Fatimah Abu Bakar: An Actor Prepares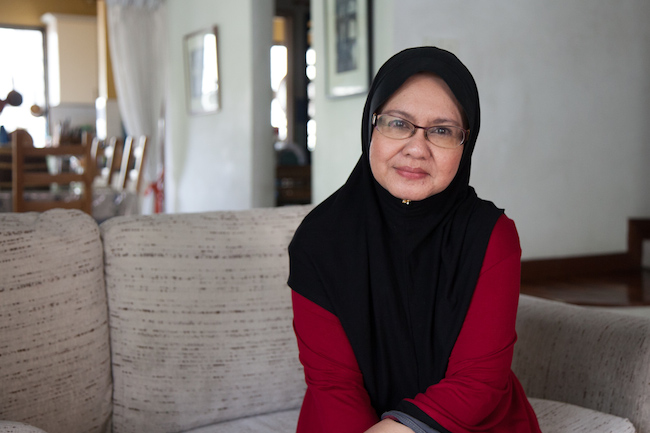 Actor and acting coach Fatimah Abu Bakar shares her perspective from a thespian's point of view. The masterclass will focus on techniques culled from her extensive experience in theatre, television, and film. Through practical sessions, participants can expect a first-hand look at the process of discovering, developing, and living a wide range of roles; while directors gain insights on what it takes to work with cast members on future cinematic endeavours.
About the instructor
Fatimah Abu Bakar is an actor and acting coach well-known in Malaysia as a trainer on the reality television show Akademi Fantasia. She is also a former journalist, and helped establish Salt Media Consultancy, which specialises in editorial services. Her daughters—Sharifah Aleya, Sharifah Amani, Sharifah Aleysha, and Sharifah Aryana—are active actors as well.
Date: 27th September, 2019
Time: 2 p.m.–5 p.m.
Venue: Tun Hamzah Hall, Level 2, Tun Fatimah Riverside Hotel
Registration: Opening soon. Limited to 30 pax.

Editing Masterclass by Lee Chatametikool: Revised Final FINAL Final Version Revised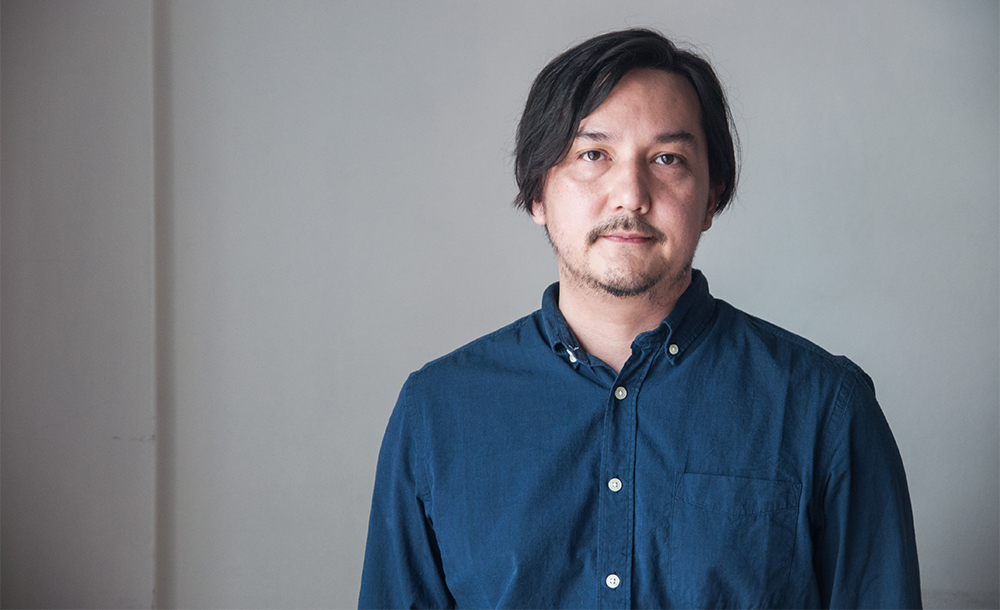 Editing is often called the final re-write of the film. But what does this mean in practice? Lee Chatametikool will share his experience as a film editor and try to shed light on how a film takes shape during the editing process.
About the instructor
in 2001, Lee Chatametikool moved from New York back to Bangkok to work on Apichatpong Weerasethakul's first narrative feature film, Blissfully Yours. He was not the editor at first; he was the sound man on set. After shooting, he also helped put the rushes together, eventually getting involved in the editing process, and later became the editor for all of the director's films. Although mostly known as Apitchapong's editor, Lee has since worked alongside a new crop of young filmmakers in Thailand, editing the debut features for many up-and-comers, including the commercially-successful Shutter. In 2007, he won the Best Editor award for Syndromes and a Century at the inaugural Asian Film Awards in Hong Kong. The Bangkok Film Critic's Assembly awarded him for his work on Wonderful Town the following year. In 2010, he won his second Asian Film Award in the same category for his work on Malaysian director Chris Chong's Karaoke. Arguably the most sought-after editor in Southeast Asia, he has to date 48 films credits under his name, including Apprentice, Pop Aye, Malila: The Farewell Flower, Manta Ray, and Ten Years Thailand.
Date: 28th September, 2019
Time: 2 p.m.–5 p.m.
Venue: Tun Hamzah Hall, Level 2, Tun Fatimah Riverside Hotel
Registration: Opening soon. Limited to 30 pax.

Animation Workshop: RetrRox Malacca Experimental Animation Workshop by Rox Lee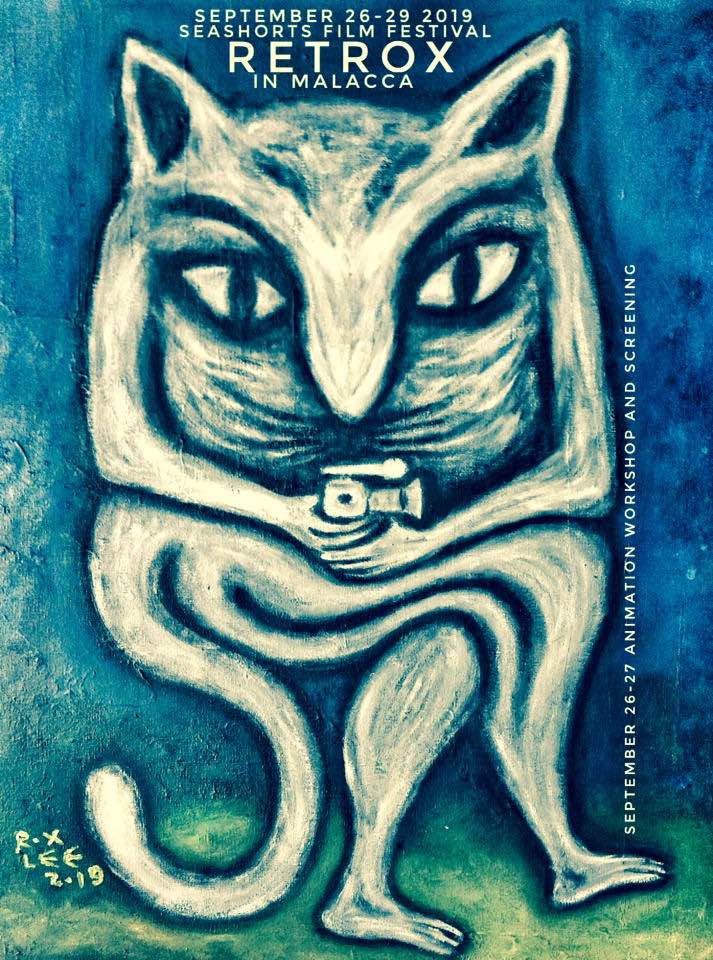 Learn the tricks of the animation trade as Rox Lee takes participants through the process of translating handdrawn artworks into moving images. Held over two mornings, the workshop will see the elder statesman of the Philippine film industry share insights and techniques from more than a half-century's experience.
Expect an intensive and interactive session conducted in an intimate setting of no more than ten people. A diverse gamut of canvasses and instruments will come into the picture, including but not limited to pen, oil pastel, clay, paper, and cardboard. Owing to Rox's signature DIY style, the crux of the agenda is improvisation, limited only by the confines of one's imagination.
All workshop materials and tools will be provided. Curator and avid illustrator in his own right Gertjan Zuilhof will also be present to lend assistance.
About the instructor
Rox Lee is an animator, director, cartoonist, painter, and all-around rock star of Philippine cinema. First making his name with cult favourite comic strip Cesar Asar, he then made the foray into filmmaking where his influence is still most keenly felt today. His early works were done in Super 8mm film—divided between hand-drawn, scratchy works like The Great Smoke, and pixellated live-action pieces like Juan Gapang. Both are now considered classics of the independent film movement of the 1980s.
Date: 26 & 27 September, 2019
Time: 9 a.m.–1 p.m.
Venue: The Daily Fix Cafe
Registration: RM200 (inclusive of White Dugong Pass, which entitles access to all films screenings at SeaShorts Film Festival from 26th to 29th September). Limited to ten pax only. Book your spot now at https://peatix.com/event/974069

Deity & Zoom Sound Workshop
Join Deity Microphones Asia and CK Music Sdn.Bhd. (Sole Authorised Distributor of Zoom in Malaysia) as they expound on the importance of sound in film as well as help filmmakers understand microphones and best practices for sound recorders in whatever circumstances they find themselves in. They will also share tips and tricks for various microphone and recording techniques on-location.
Date: 27th September, 2019
Time: 11:30 a.m.–1:30 p.m.
Venue: Tun Hamzah Hall, Level 2, Tun Fatimah Riverside Hotel
Admission: Open to the public
Speaker
Chen Jinfu, Regional Marketing Manager for Deity Microphones | Jinfu has been in the audio industry for 15 years. He will be sharing tricks and tips on how to improve your audio capture.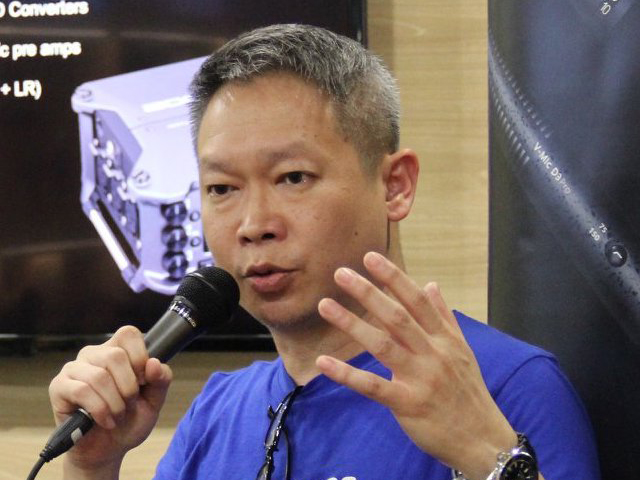 Speaker
Case Woo, Brand Manager, CK Music Sdn. Bhd. | A pioneer in the electronic music scene since 1991, Case is an all-round music producer, co-founder of breakbeats trio Quadmix, a part of the DJ collective Groovebuddies, and a multi-award winning music composer and arranger.

Creating Dossiers for International Applications
Applying to international labs, project markets, or film funds can be a daunting task, especially for young filmmakers from Southeast Asia without prior overseas experience. Worse, they require so much paperwork! At this talk, SEAFIC Lab Manager Komtouch "Dew" Napattaloong will provide a walkthrough for each of the standard requirements of international submission, as well as tips for increasing the success rate. Also joining the talk is Thai filmmaker and SEAFIC 2018 alumni Sorayos Prapapan, who will share his own experiences with the film lab.
Date: 28th September, 2019
Time: 11:00 a.m.–1 p.m.
Venue: Tun Hamzah Hall, Level 2, Tun Fatimah Riverside Hotel
FB event page
Speaker
In addition to his position at Southeast Asia Fiction Film Lab, Dew Napattaloong is a filmmaker and producer based in Bangkok. His 2015 short film, Motherland, premiered at the Austin Film Festival before making its way to Los Angeles Asian Pacific Film Festival, Salento International Film Festival, and Thai Short Film and Video Festival, among others. 2019 saw him produce Nontawat Numbenchapol's documentary, Soil Without Land, which debuted at Visions du Réel Film Festival; as well as co-programme the SAC ASEAN Film Festival.