20 short films from Southeast Asia compete for the SeaShorts Award. These short films were selected based on their individual approaches in filmmaking and unique portrayal of the themes and stories in the region. This year we see a diverse selection of works, that range from delicate displays of affection and remembrance to more innovative and daring explorations in ideas and speculations; the filmmaker's hand is observed as curious and idiosyncratic in their hunger for play and introspection.
The most exciting thing about Southeast Asian filmmaking? The fact that this relatively small region hosts a treasure trove of self-sustaining, dynamic artists and filmmakers who weather oft-unfavourable conditions to pursue storytelling through cinema. They somehow manage to emerge on the world stage, creating wonder in spite of financial and technological limitations in search of an identity, to express their cultural and social truths.
Competition Programme 1
A Lost Astronaut And A City Of Footprint (Phi hành gia thất lạc và thị trấn của những dấu chân)
Dir. Vu Nguyen Nam Khue | Vietnam | 2022 | 15′
An executive trapped in his own nightmares. In those dreams, he becomes a woman, the wife of a colleague. In those dreams, the belongings of the deceased astronaut are handed over to the wife. The woman and her bureaucracy, the executive and his recurring nightmares. How can one escapes?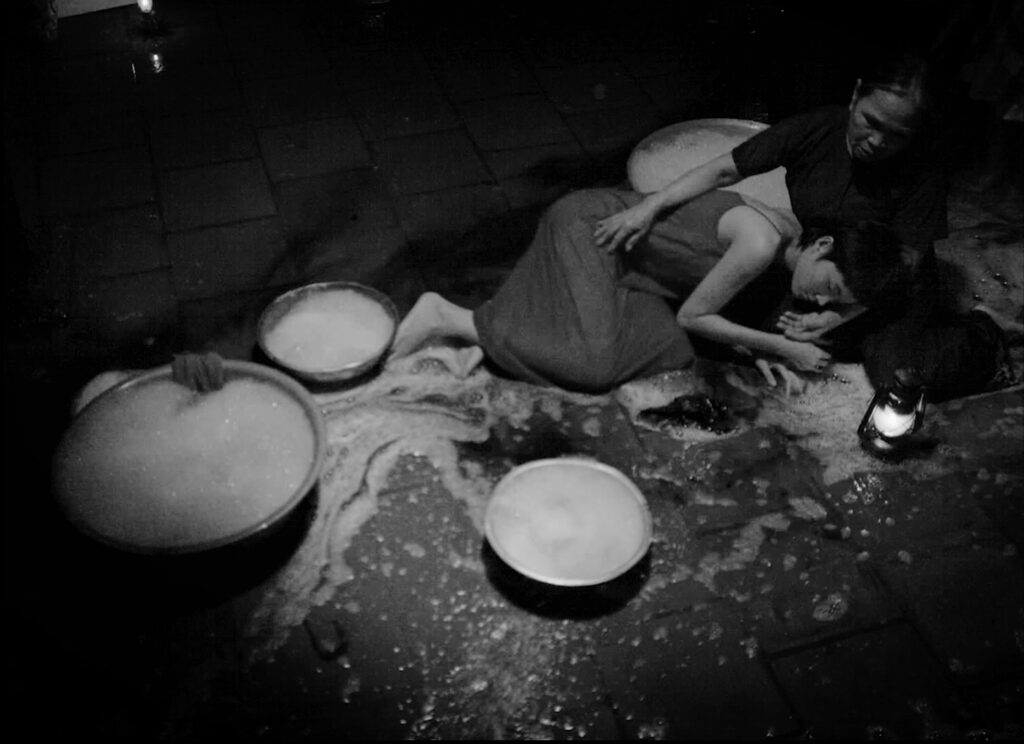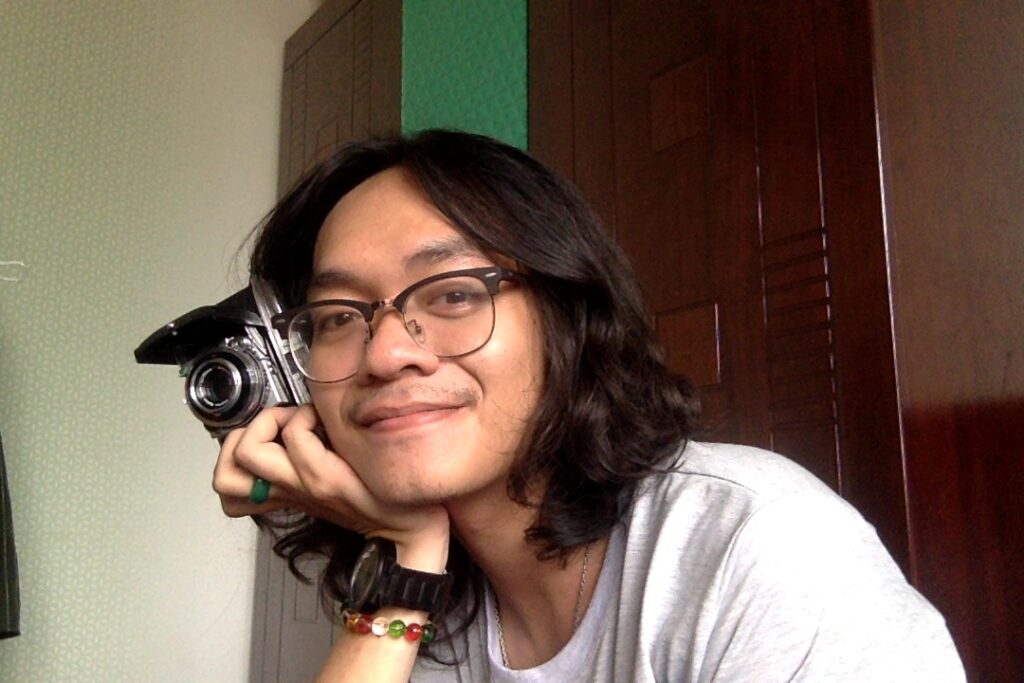 About The Director
Khue is a Vietnamese filmmaker graduated in the U.K. His graduation film (2016) was screened in a few festivals. In 2018, he won 2nd prize (CGV Scriptwriting contest), and top 11 CJ short film projects. In 2021, he participated in BIFAN, and his feature project was selected by Locarno's Open Doors Consultancy.
It's Raining Frogs Outside (Ampangabagat Nin Talakba Ha Likol)
Dir. Maria Estela Paiso | Philippines | 2021 | 14′
The world is about to end. Maya is forced to go home to the province of Zambales. There, she confronts her childhood house that terrorizes her as frogs rain outside.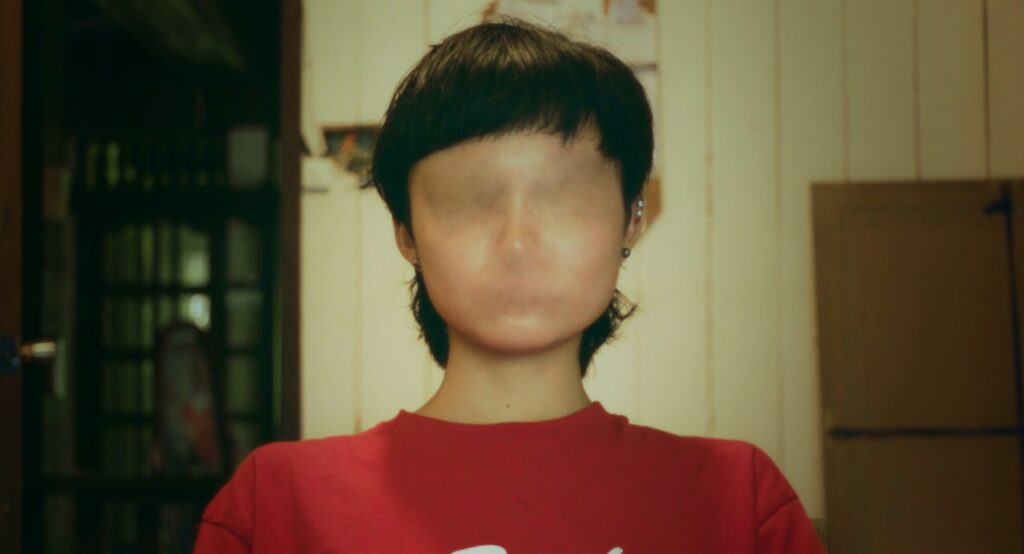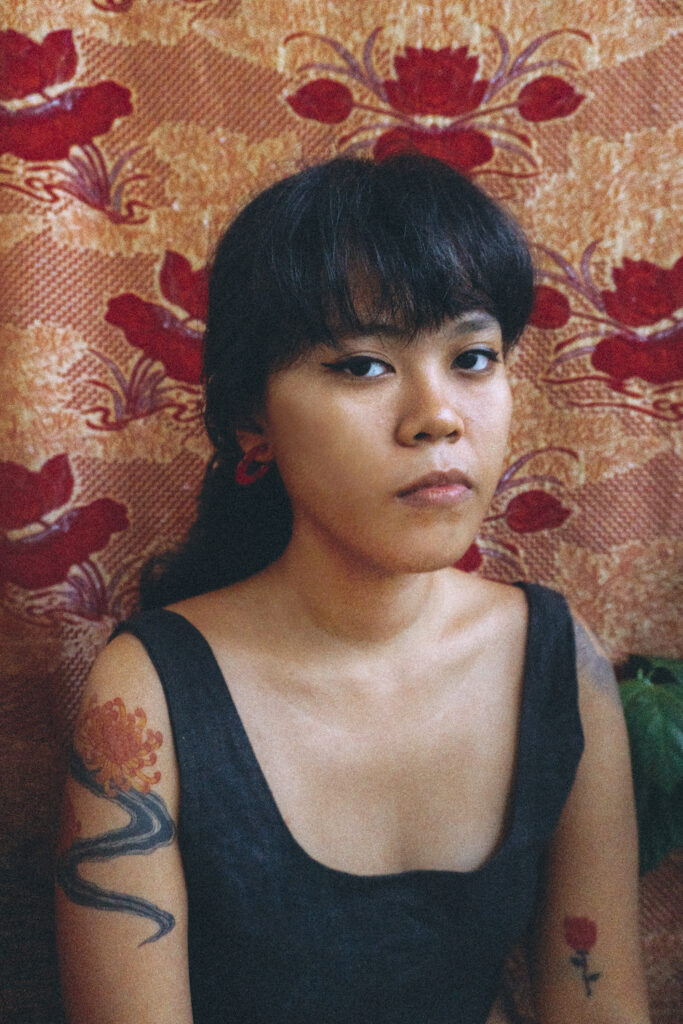 About The Director
Maria Estela Paiso has worked in post-production since 2016 and has since edited several features and shorts. After numerous visual experiments and hiphop music videos, she forayed into directing in 2021 with her short film Ampangabagat Nin Talakba Ha Likol (It's Raining Frogs Outside). She spends her free time trying to get a 100 at karaoke.
Sound of the Night (Somleng reatrey)
Dir. Chanrado Sok & Kongkea Vann | Cambodia | 2021 | 20′
Vibol and his brother Kea sell noodles on a motorized cart every night on the streets of Phnom Penh. They often face troublesome threats from gangsters and thieves, even if these very people are their only customers. As the city is growing around them, they consider their unstable income and imagine a different future.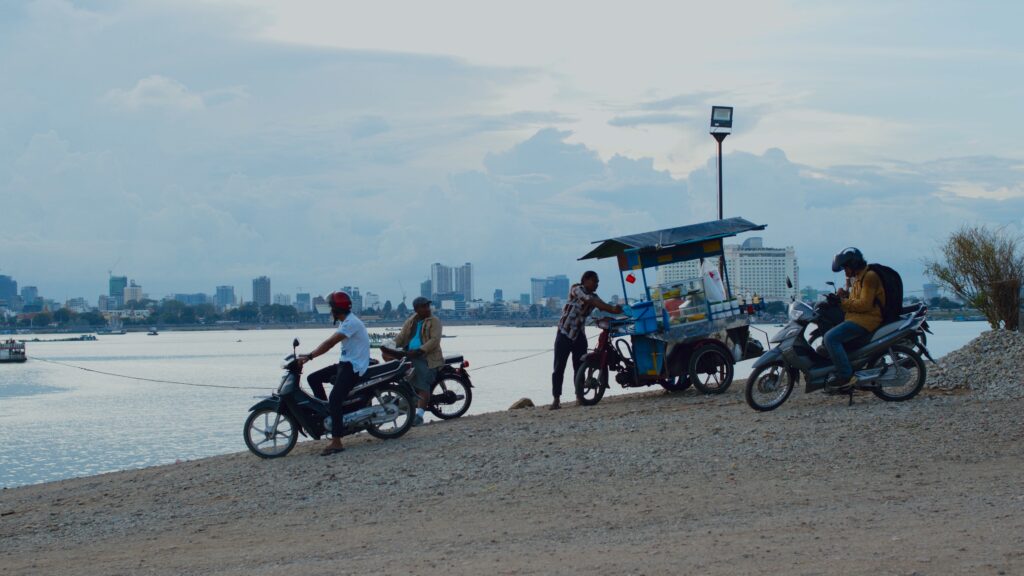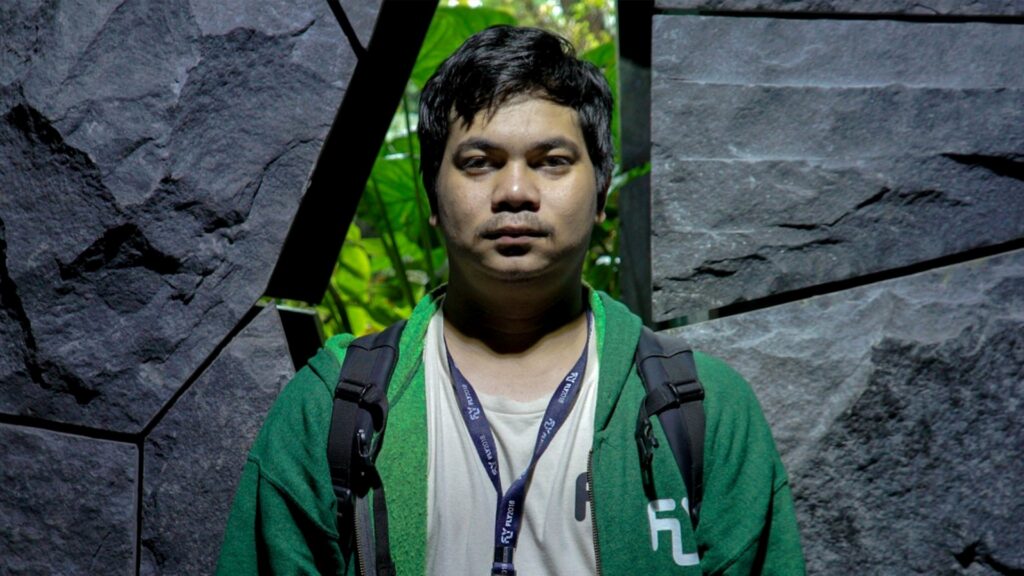 About The Director
SOK Chanrado grew interested in the relationship of media, public opinion, and freedom of expression. After high school, he chose to study film and work at Bophana Center, the audiovisual resource organization founded by filmmaker Rithy Panh.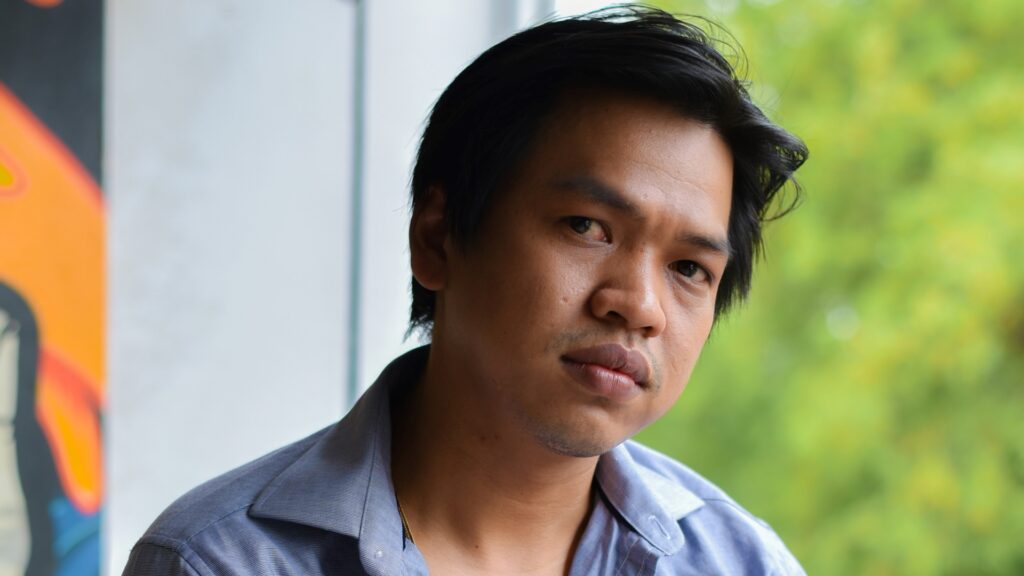 Kongkea VANN graduated with his degree in film from the department of cinema at the School of Media of Pour un Sourire d'Enfant6 in Phnom Penh. Shortly after, he has been involved as a camera assistant in certain international projects, such as "First They Killed My Father" by Angelina Jolie in 2017 and the Australian feature film "Buoyancy" by Rodd Rathjen in 2019.
Saudade
Dir. Russell Morton | Singapore | 2020 | 20′
Saudade is an aural and visual archive narrated entirely in Kristang—a creole language that emerged in 16th century Portuguese colonial Malacca. The film reimagines rituals and choreography characteristic of early Eurasian kampongs in three acts: a song and dance of the Jinkli Nona, a scene between a shrimp fisherman and his wife, and a cross-cultural encounter with the orang minyak. Using folklore and myth as narrative anchors, Morton weaves his personal identity and allegorical storytelling into cinema to examine the origins of Eurasians. The intermingled Asian and European ancestry of the domiciled community is captured through the seemingly disparate appearance of a supernatural Malay legend alongside characters donning costumes that draw upon the conventions of Portuguese, Spanish and Dutch dress. Set against the exultant energies of the Eurasian imagination, the film tells a story of loss and displacement of a people and its language.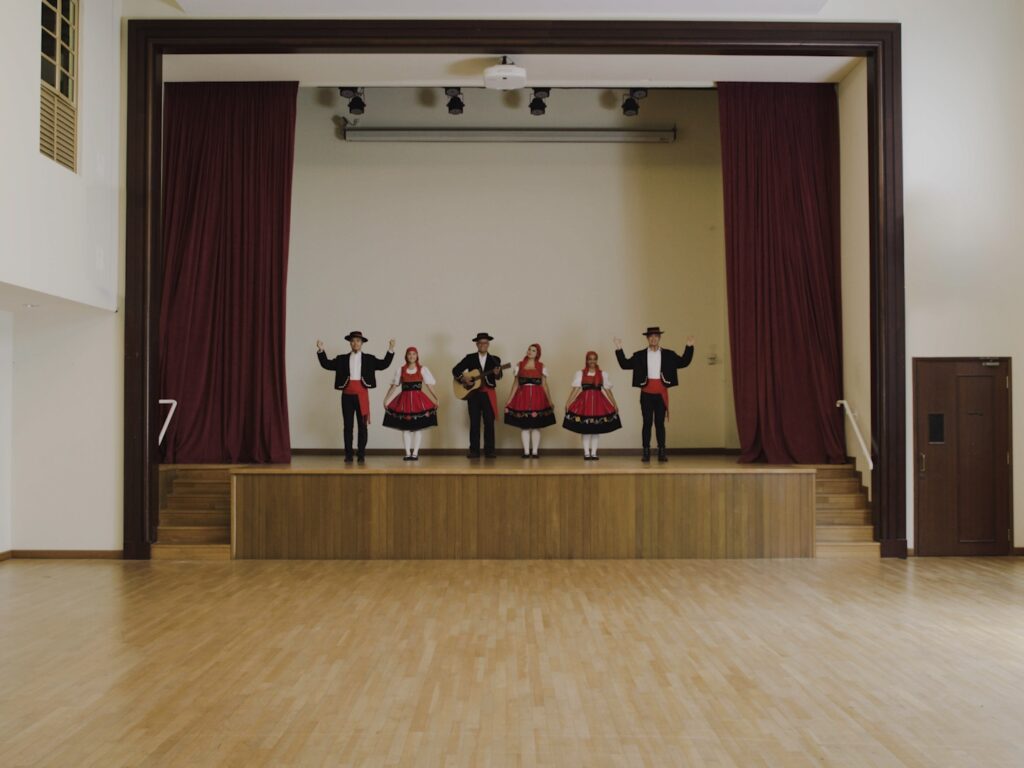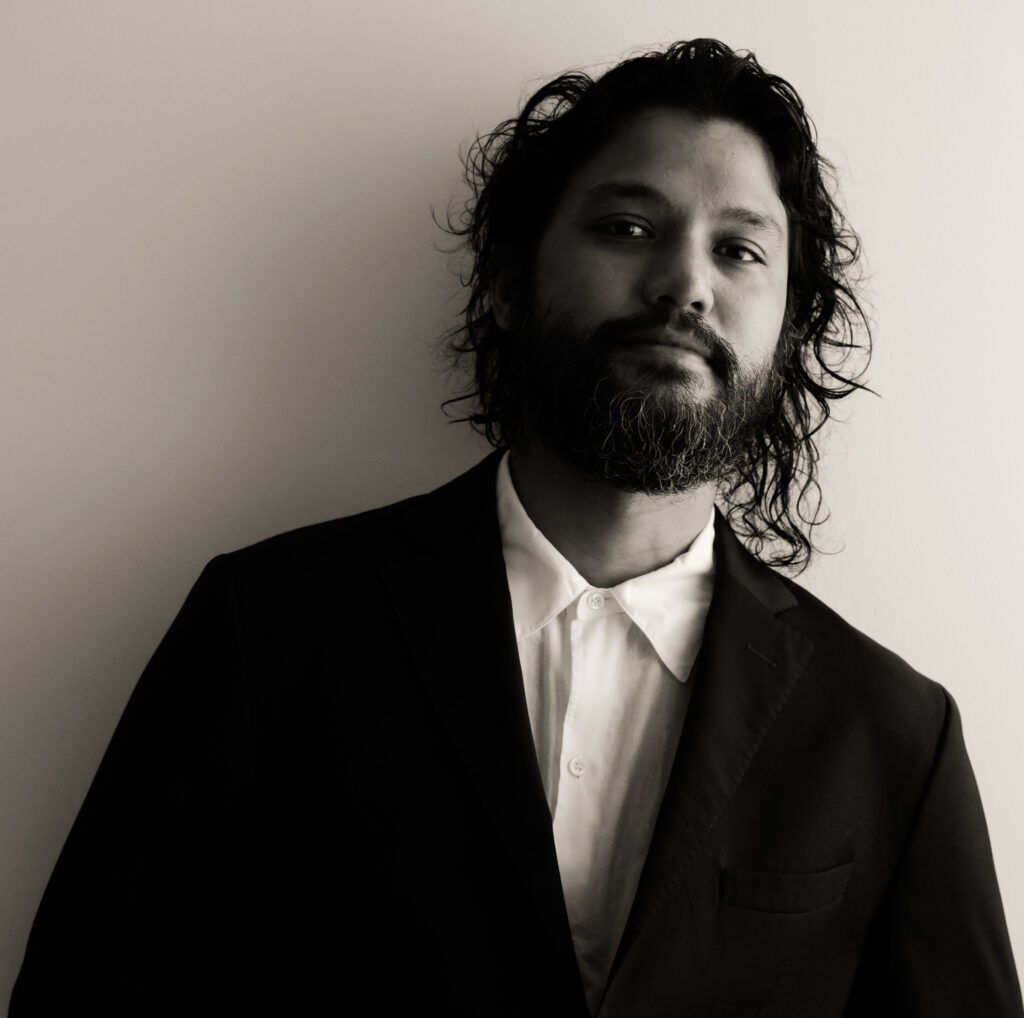 About The Director
Russell Morton is a Singaporean filmmaker whose work mobilises Southeast Asian folkloric figures and rituals while enmeshing mythological narratives and existentialist concerns. The short film Saudade (2020) was screened at several international film festivals including the 31st Singapore International Film Festival (2020), 28th Sheffield Doc Fest (2021), 25th Fantasia International Film Festival (2021), 29th Raindance Film Festival (2021). Morton was also the Director of Photography for Ang Song Ming's Recorder Rewrite, Singapore's entry to the 58th Venice Biennale and Jow Zhi Wei's upcoming feature film, Tomorrow Is A Long Time (2022). His first feature film project, Penumbra (2023), participated at SGIFF Southeast Asian Film Lab 2020, Full Circle Fiction Lab (2021), Berlinale Talents Tokyo (2021) and is currently in development with Pōtocol.

Competition Programme 2
A Spider, Fever, and Other Disappearing Islands
Dir. Natalie Khoo | Singapore, Philippines, Indonesia | 2021 | 21′
A Spider, Fever and Other Disappearing Islands is an experimental documentary which connects my grandmother's migration from the Indonesian Riau Islands to Singapore with a spider spirit's migratory route, where memories of colonial ghosts, sisterhood, and disappearance are woven together. Emerging through this melange of media forms is a re-imagined archipelagic and family history that reclaims the act of story-telling as simultaneously generative and fluid.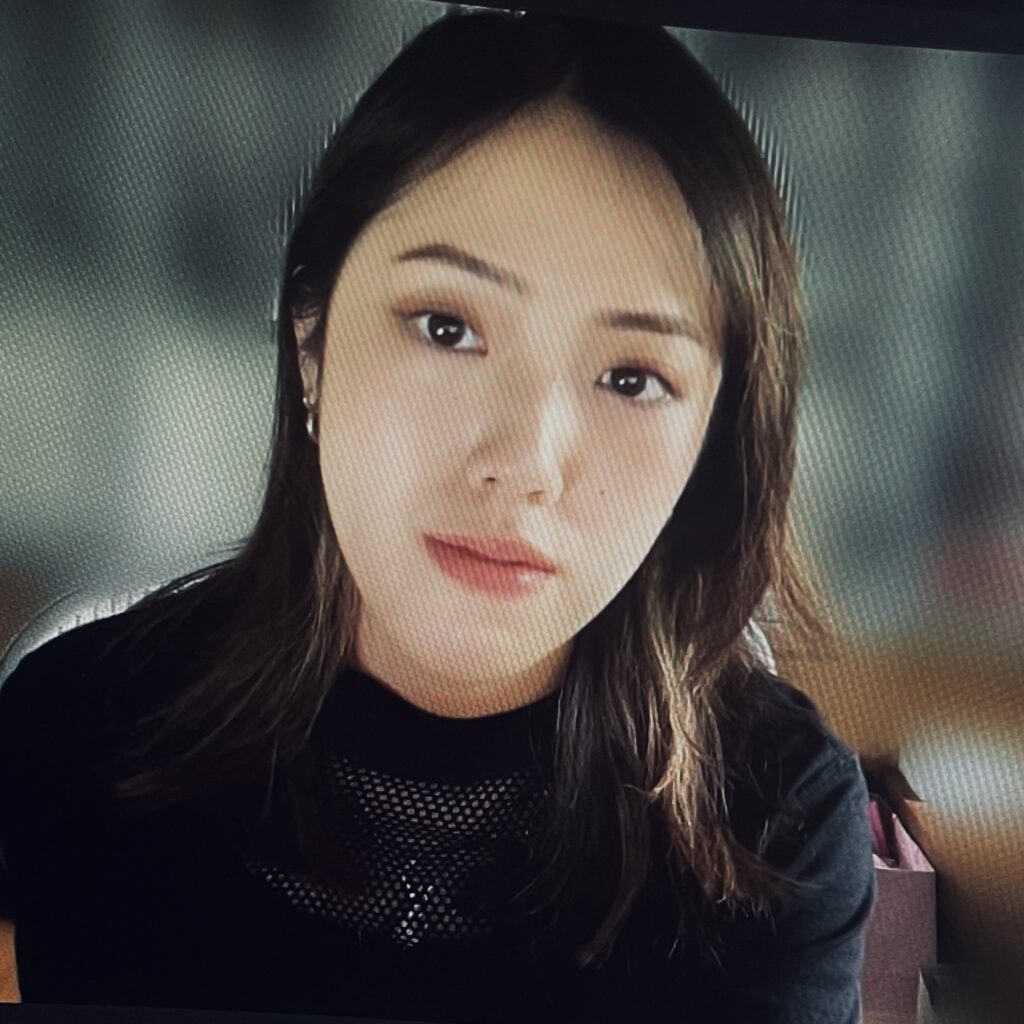 About The Director
Natalie Khoo is a filmmaker and programmer based in Singapore with a background in Archaeology and Anthropology from the University of Cambridge. Her experimental documentary approach has garnered awards like best documentary and cinematography at the 4th Singapore Short Film Awards and screened at film festivals including London International Documentary Festival and Thai Short Film and Video Festival, including her debut short ON SUCH AND SUCH A DAY AT SUCH AND SUCH A TIME (2013), a semi-fictional portrait of her grandmother which explores the relationship between dreams and memory. She participated in Docs by the Sea, organised by Tribeca Film Institute and In-Docs, Objectifs' Short Film Lab, and is currently working on a short film produced by POTOCOL. Her latest work A SPIDER, FEVER AND OTHER DISAPPEARING ISLANDS (2021) recently screened as a video and sculptural installation at Objectifs WOMEN IN FILM & PHOTOGRAPHY EXHIBITION 2021 and Kurzfilm Hamburg 2022.
Sweet Squad (Pasukan Semut)
Dir. Haris Supiandi | Indonesia | 2021 | 24′
This is a story about a teenager who has to take the risk of being a sugar courier at the border between Indonesia and Malaysia to pay for his mother's treatment. The border area is located in Kalimantan Barat, Rizal takes the risk of transporting unauthorised sugar from Malaysia to Indonesia, through back alleys for several days for a large amount of fee, to pay for his mother's treatment at a hospital in Malaysia. He is accompanied by Iwan and Ajung, they ultimately have to take risks to deliver sugar in pursuit of money.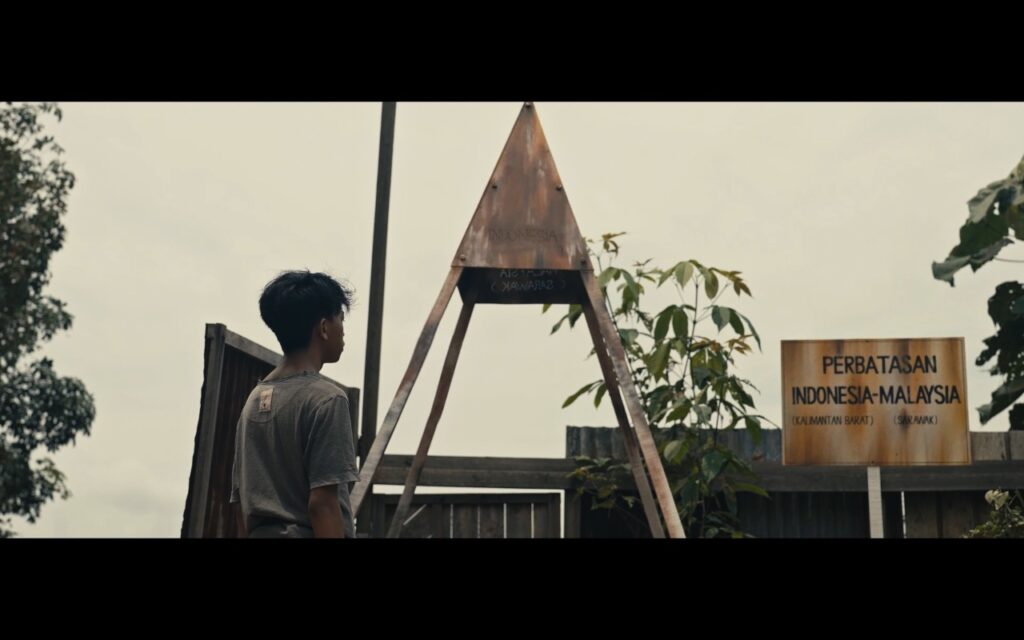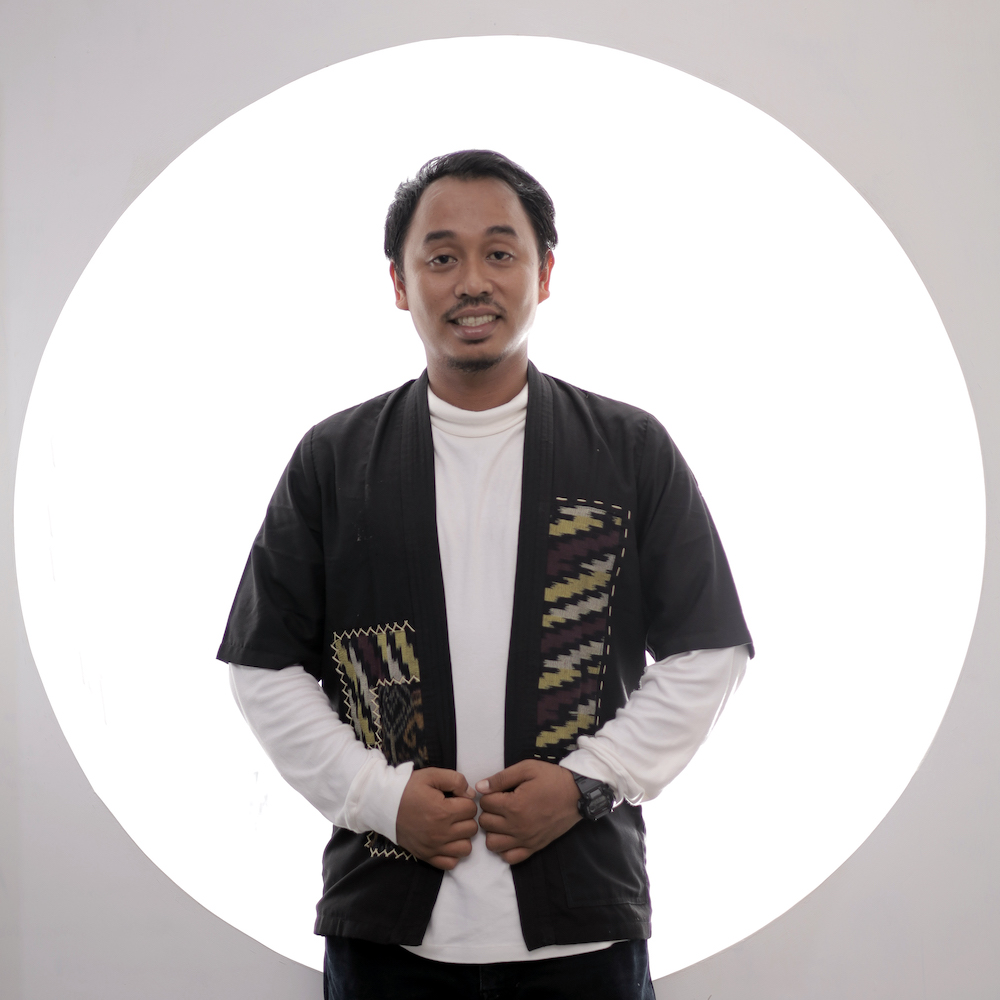 About The Director
Haris Supiandi was born in Pontianak, Kalimantan Barat. He completed his master's degree education in 2020 at the Indonesian Institute of The Art (ISI) Yogyakarta majoring in Videography Art Creation program. He has produced films since 2014, besides that he has also done film development activities in Kalimantan Barat.
A Worm, Whatever Will Be, Will Be (Zhu Zai Ta Shen Ti Li De Chong)
Dir. Mickey Lai Loke Yee | Malaysia | 2022 | 12′
Not knowing it's the final three months for her dementia-ridden grandmother, a filmmaker records their daily interactions. Her intent gaze documents the grandmother's physical changes and her belief that worms are living under her skin. After the passing, the filmmaker revisits her hometown in hopes of weaving reminiscences of their past memories. The unpleasant condition of the space confronts her with truths on ageing, change and mortality.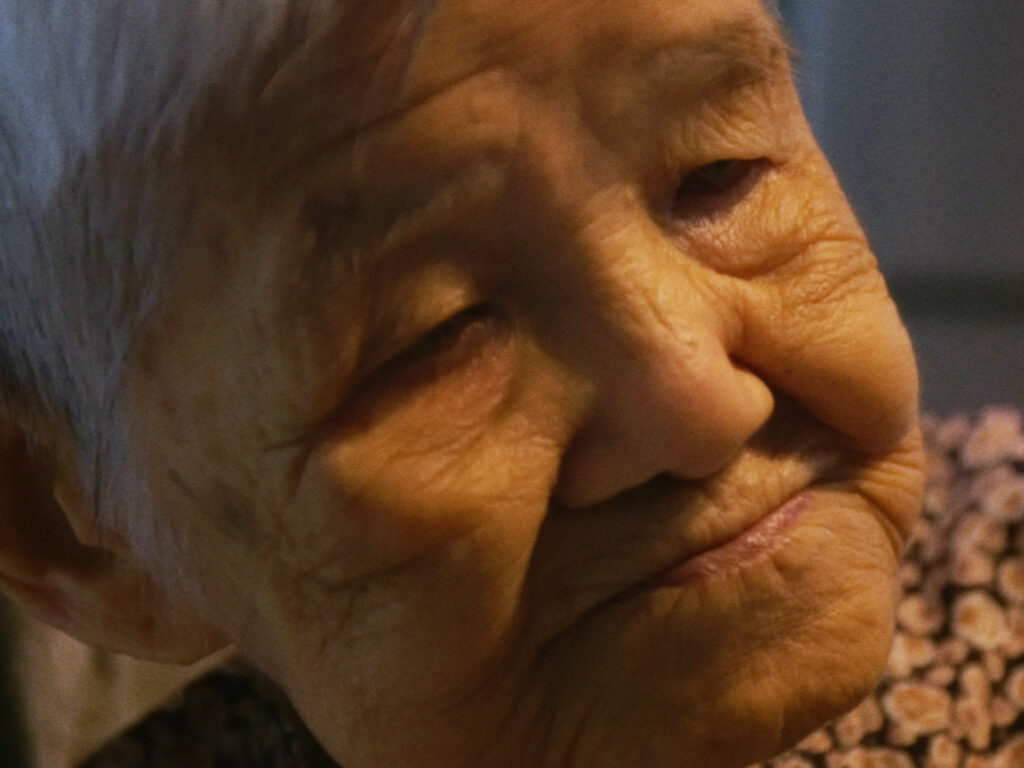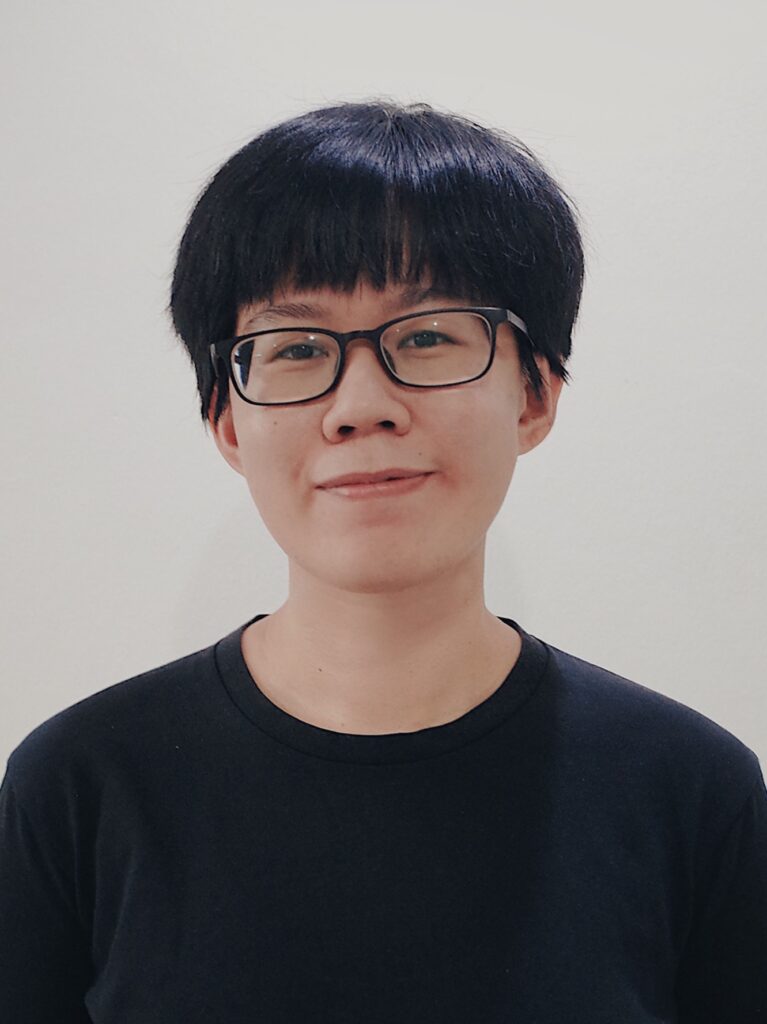 About The Director
Mickey Lai is an emerging filmmaker, graduated with Master of Film & TV Production at Met Film School, London, UK. Her works revolve around the topics of diverse cultural values, mortality and the discovery of self-identity. Her previous short "The Cloud Is Still There" has travelled to Busan, Clermont-Ferrand, SeaShorts etc.
The Headhunter's Daughter
Dir. Don Josephus Raphael Eblahan | Philippines | 2021 | 15′
Leaving her family behind, Lynn traverses the harrowing roads of the Cordilleran highlands to try her luck in the city as a country singer.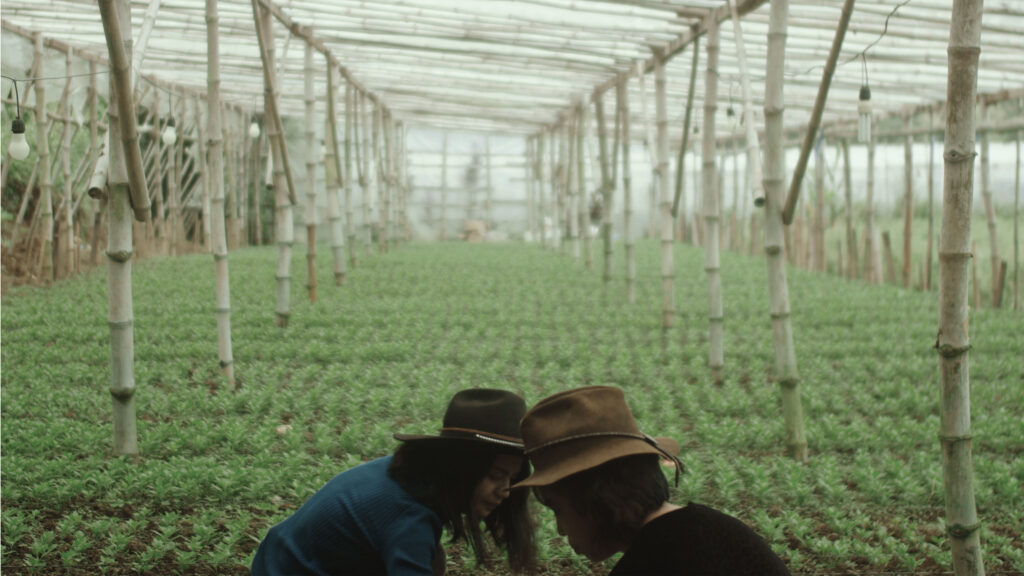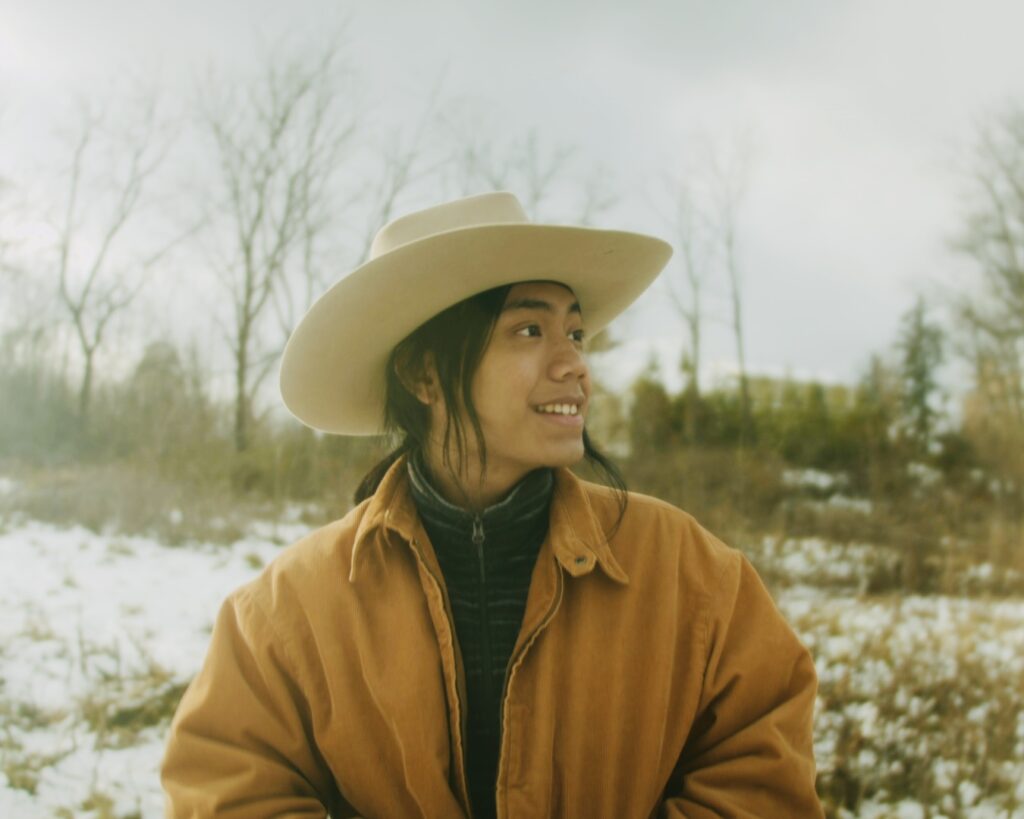 About The Director
Don Josephus Raphael Eblahan (b. 1996, Philippines) is an independent filmmaker, musician, and graphic artist of Ifugao-Visayan descent, known for films such as 'Hilum' (2021 Clermont-Ferrand Intl. Student Jury Prize) and 'The Headhunter's Daughter' (2022 Sundance Short Film Grand Jury Prize).

Competition Programme 3
The Wheels Have Stopped From Rolling
Dir. John Thomas Trinidad | Philippines | 2021 | 11′
With repurposed home videos and mobile footage collected in 7 years, it explores life as a field of opposing forces, relationships as variables, and growing up as something material.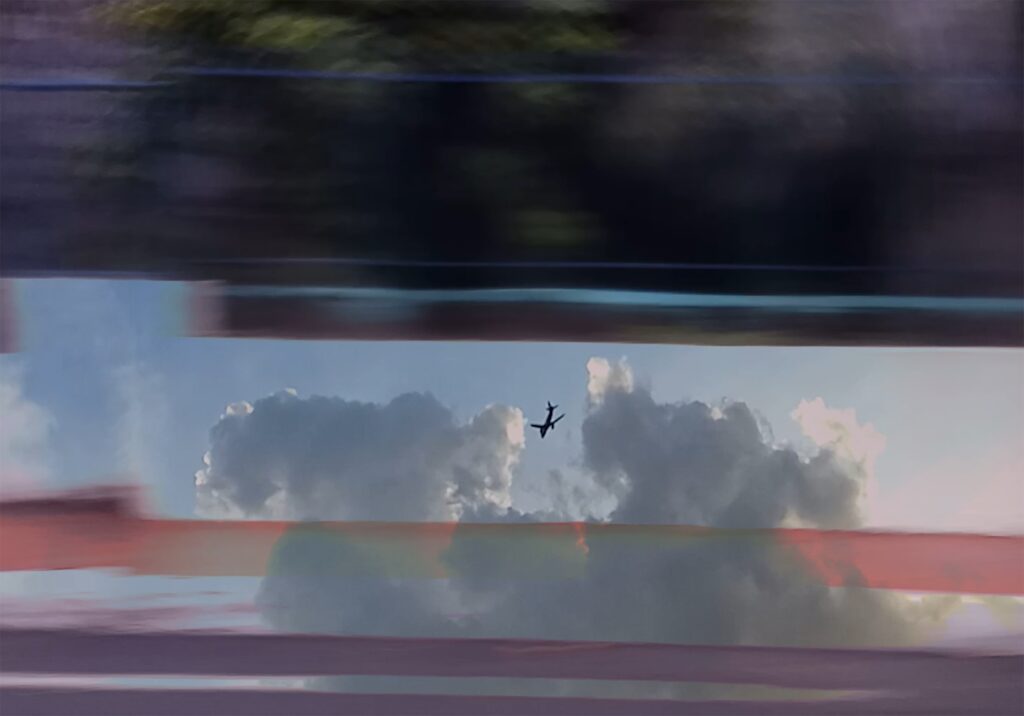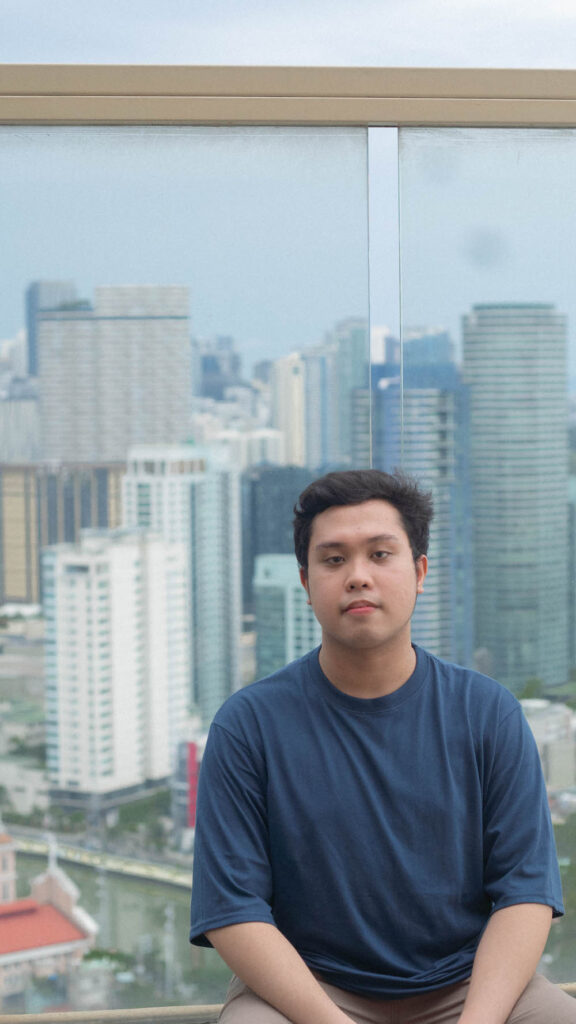 About The Directors
JT Trinidad is an image-maker who studies film at the University of the Philippines Diliman. Their first documentary short "as if nothing happened" won Second Best Film, Best Screenplay, and Best Editing award at the Gawad Sining Short Film Festival 2020. It was also screened at the Cinema Rehiyon 2021 and Les Mains Gauches France. It won Best Cinematography at the Films Under Severe Experiment Croatia. It was also included in CNN Life Philippines' list of Best Filipino Films of 2020. It also competed at the 2022 London Short Film Festival and 2021 up-and-coming Int. Film Festival Hannover in Germany.
A Grandpa's Uniform and the Other Things of Fear (Pedhut)
Dir. Christian Banisrael | Indonesia | 2021 | 20′
An old man who's trapped in his past, stole the army uniform to chase away the ghosts that terrorize his long nights.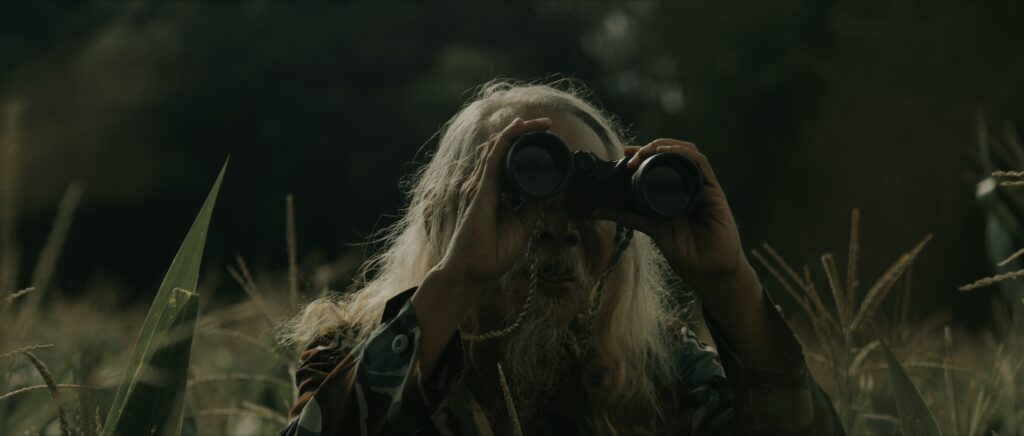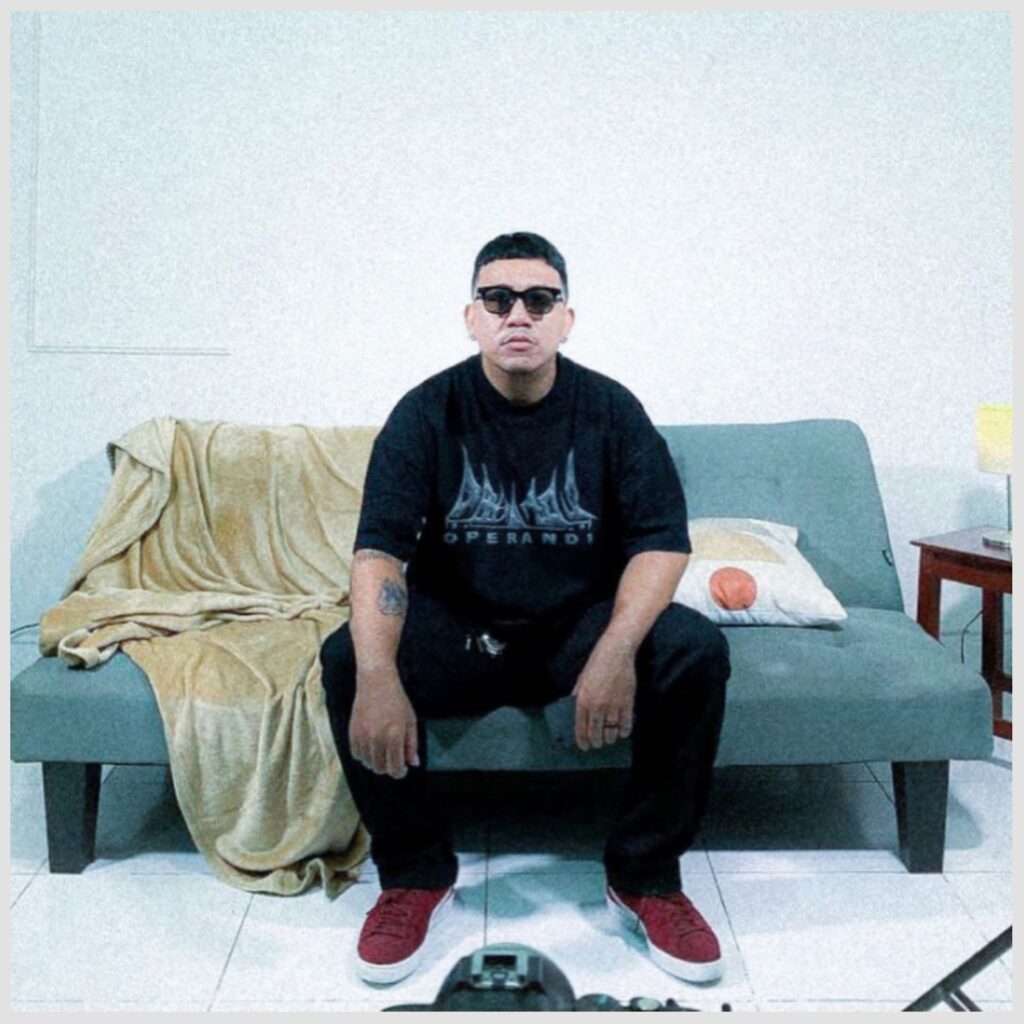 About The Director
Christian Banisrael was born in Indonesia in September 1992. He has been pursuing a professional career in the film industry since 2012. He started his career as an art director, then began to learn film scriptwriting, and several times served as an assistant director for short films. In 2018 for the first time, he directed a short film with his very own script titled "Gejog (Mist of the Past)" which participated in the Hong Kong International Film Festival 2019.
Blinded by the Light (แสงมัวบอด)
Dir. Chanasorn Chaikitiporn | Thailand | 2021 | 22′
Blinded by the Light is a two-channel video installation commissioned by Thai Film Archive in celebration of 124th anniversary of the birth of Thai cinema. The film aims to interrogate double- sided effects of how cinema itself has changed and developed through time, and how it affected both workers in film productions and its audiences along its journey.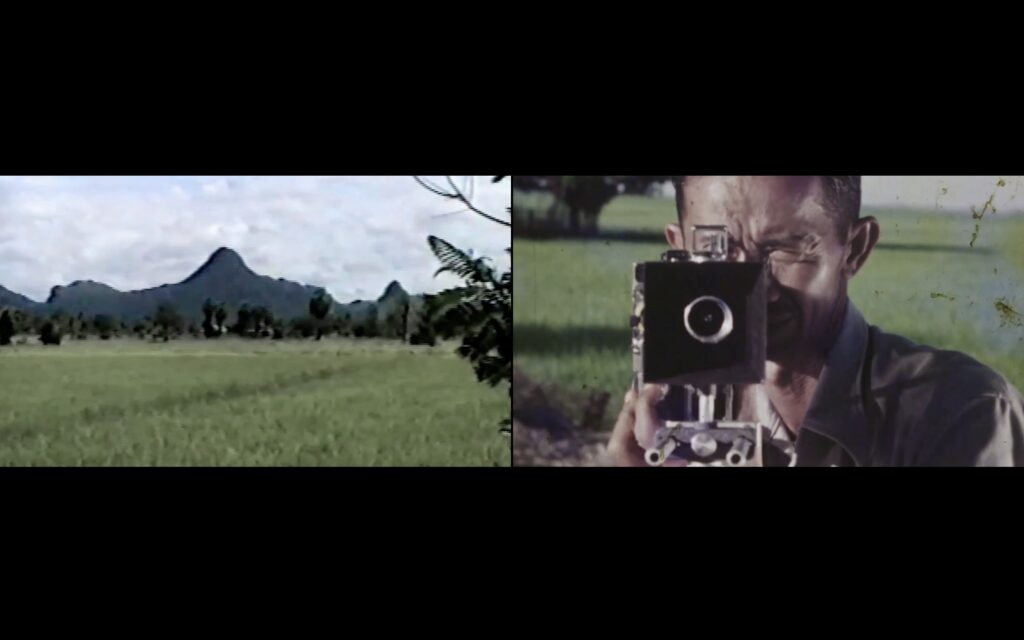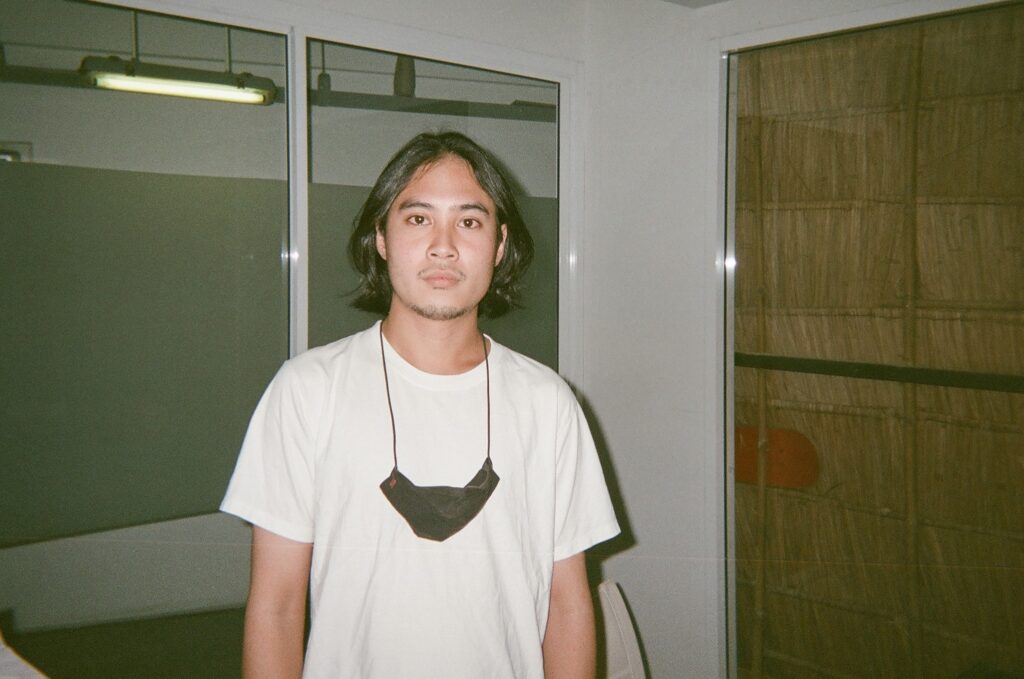 About The Director
Chanasorn Chaikitiporn is an aspiring filmmaker and moving image artist. Who is interested and artistic practices in exploring and interrogate the histories of Thailand. In combining narrative fiction and the documentary essay film genre, he investigates on archival, found footages and declassified documents.
The House of Brick and Stone
Dir. Ananth Subramaniam | Malaysia | 2022 | 15′
In 2015, in the aftermath of the world's greatest financial sham, a Malaysian child found solace and guidance from an unlikely figurehead. The docu-fiction uses the juxtaposition of its namesake as a jumping-off point to create a highly evocative odyssey through the Malaysian youth consciousness.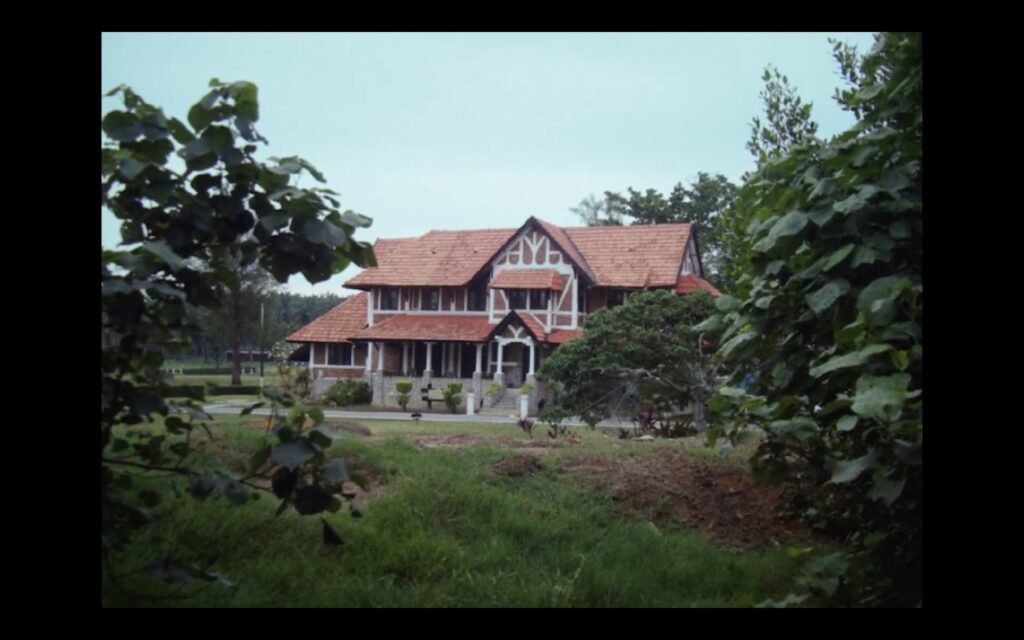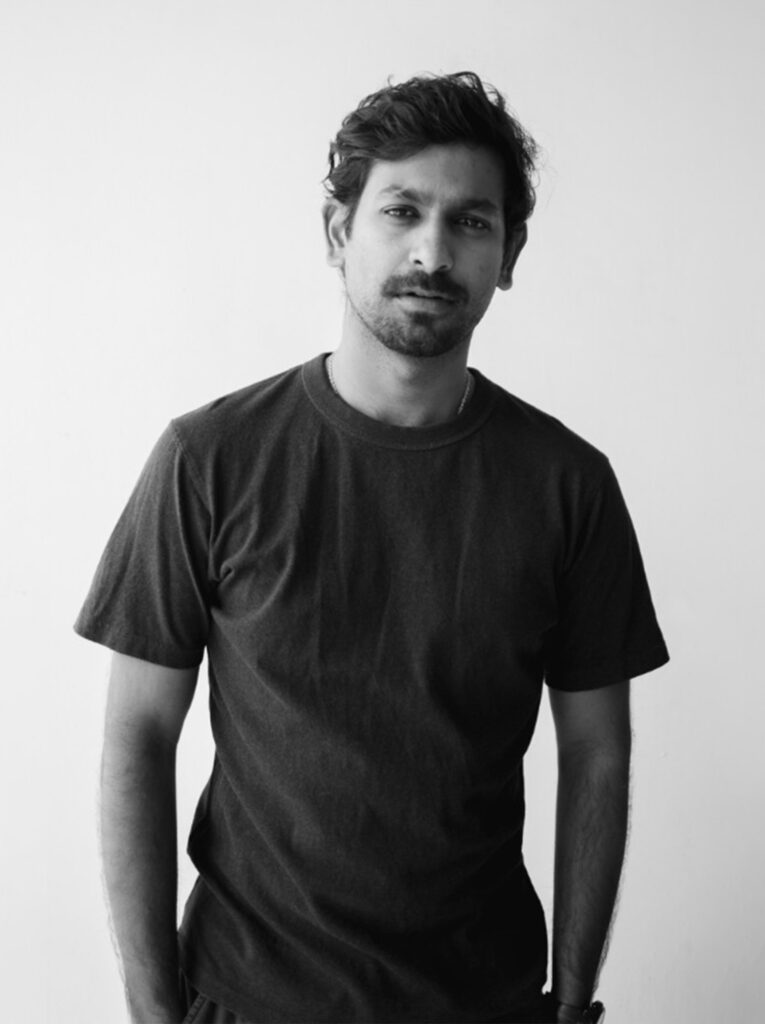 About The Director
Ananth Subramaniam is a Malaysian-based architect & filmmaker. His films often explore the subjects of his ancestral identity and family within the context of a multi-layered genre. Today, Ananth is working towards developing his first feature film, which was selected for the Locarno Open Doors Lab, Southeast Asian Film Lab, and Busan AFiS.

Competition Programme 4
A Sabbath on the Longest Day of the Year
Dir. Edmund M. Telmo | Philippines | 2021 | 15′
It is the day that the Blessed Virgin of Cotta will return to its home in the city. It is also the day that Historia, a young novice nun, will take her vows. Her friend, Criselda, who is suffering from an insomnia that slowly erases her memories, is about to hear the execution of her mother on the same day. While their lives are about to change, they both defy the day with their mundane desires. It is not a coincidence that all these happen on the longest day of the year, the summer solstice.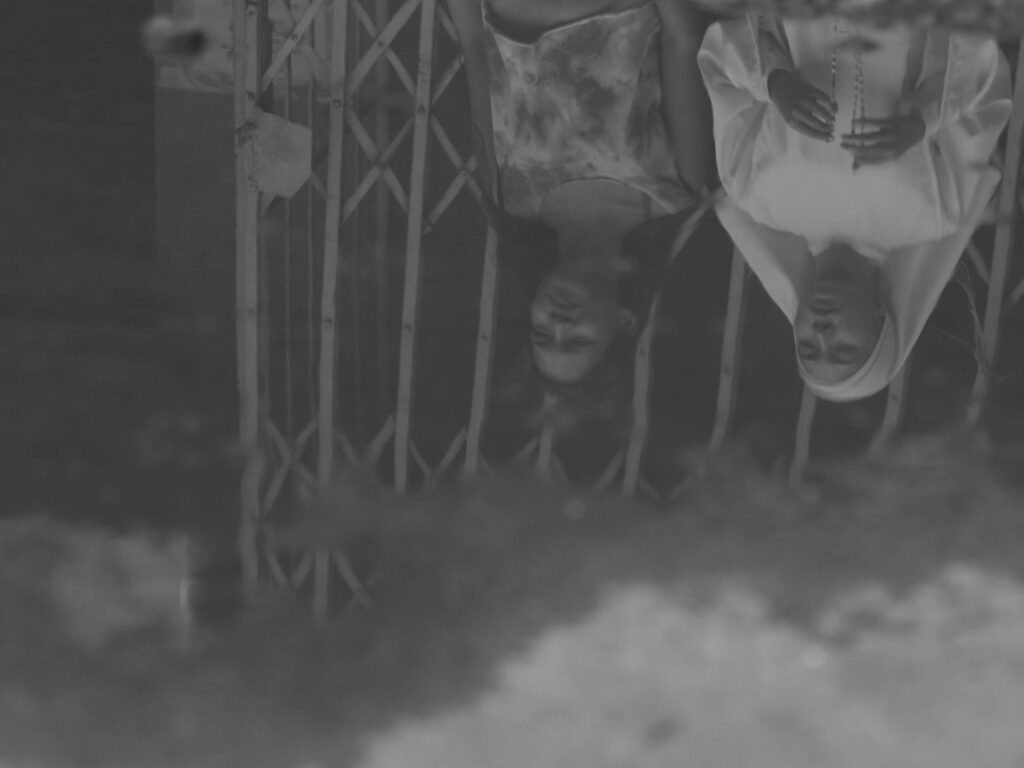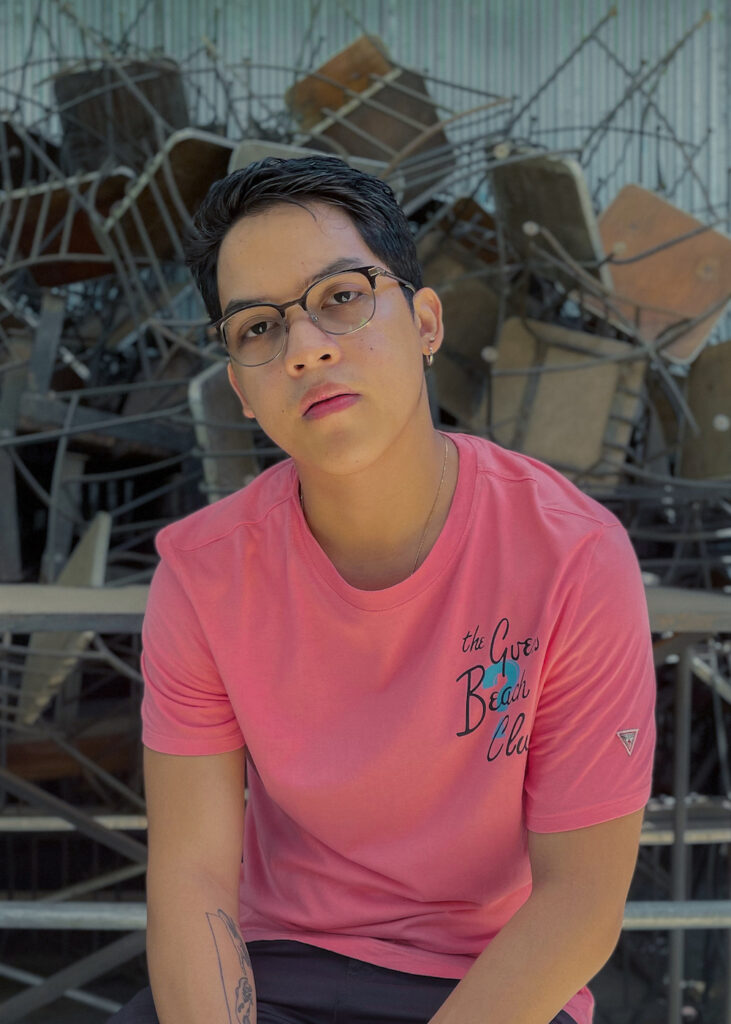 About The Director
Edmund Telmo is a Cum Laude graduate of International Studies at Xavier University-Ateneo de Cagayan and a frustrated visual artist. He founded Ilustrado Films, a local group of artist-filmmakers in Ozamiz City, Philippines. His films dwell on the idea of "escape" or how "false freedom" gives meaning to living in what seems like an inescapable misery.
Grandma Broken Leg (Cái Chân Gãy Của Bà Tôi)
Dir. Huỳnh Công Nhớ | Vietnam | 2021 | 13'
The story of my grandmother and her belief in God. Before breaking her leg, she always watched and believed in a famous online priest – he healed many people, then because of his popularity, the government asked him to move out of the church. After the accident, laid down and was depressed, my grandmother like other believers, would faith be lost when events occurred.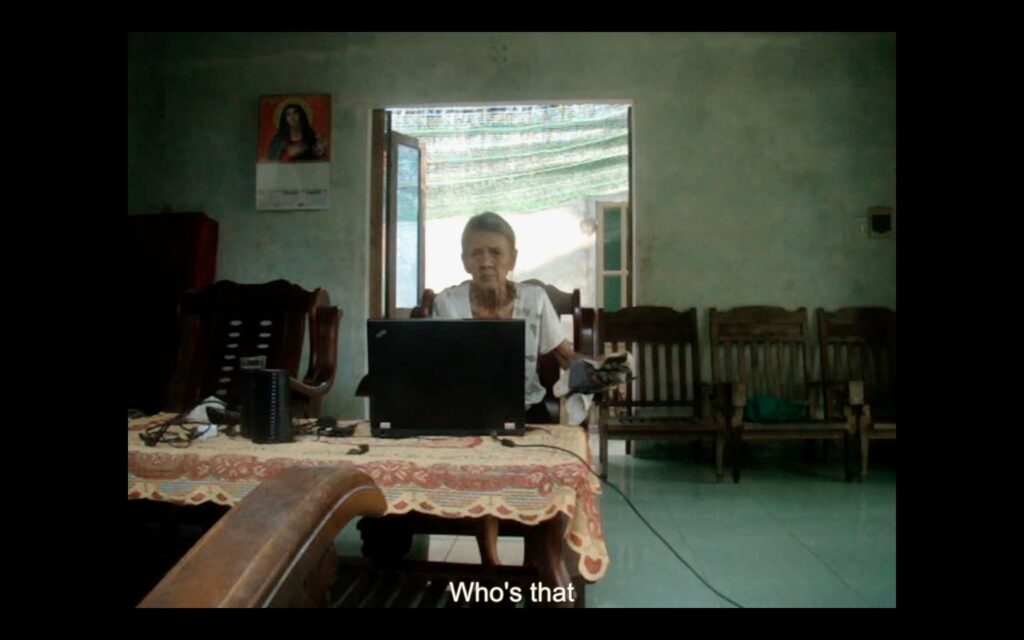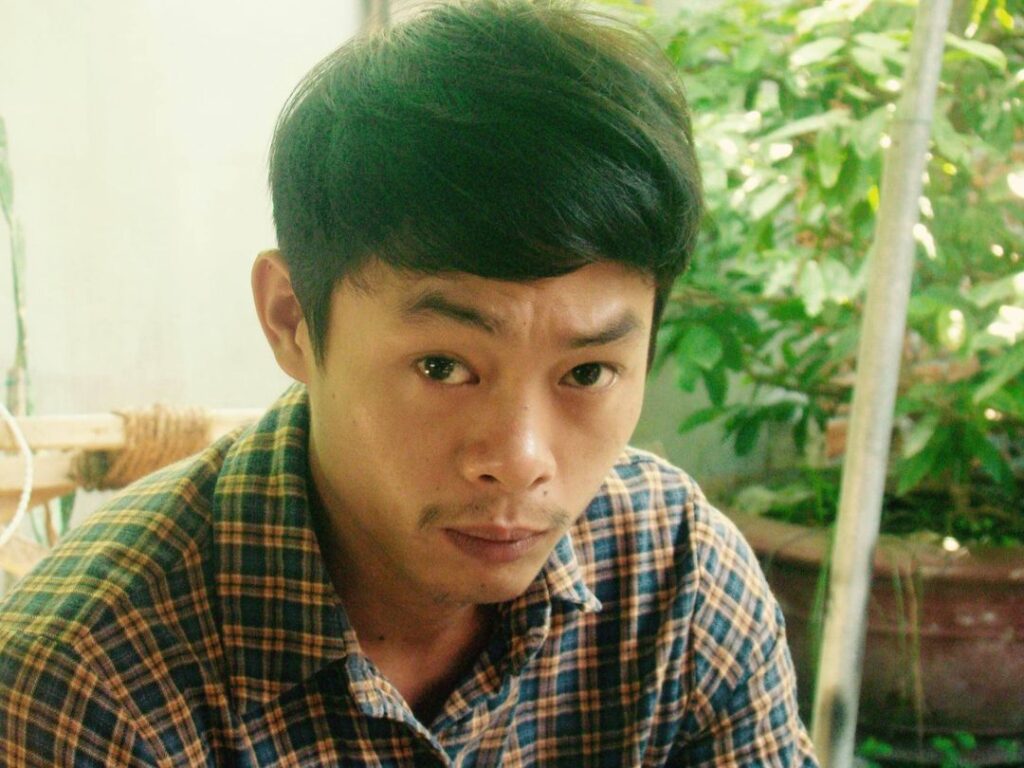 About The Director
Huynh Cong Nho, born 1991, Viet Nam, Nho experienced of short courses of writing scripts, montages, director, Project presentation of the Autumn Meetings with the director Phan Dang Di, artist Julie Beziers, director Tran Anh Short film project: "I who have nothing" top 10 Short film project CJ Entertairment 2018, "Ghost Dog" top 14 Short film project CJ Entertairment 2021; Top 12 Short film project Hornor Lotte Cinema 2021.
February 1st
Dir. Leila Macaire & Mo Mo | Myanmar, France | 2021 | 12′
February 1st 2021: the military staged a coup in the republic of Myanmar. Through the portraits of two women filmmakers, one Burmese the other French, who have both witnessed the country in a very different light, this visual documentary explores through a travel diary their reflection toward art, revolution and freedom.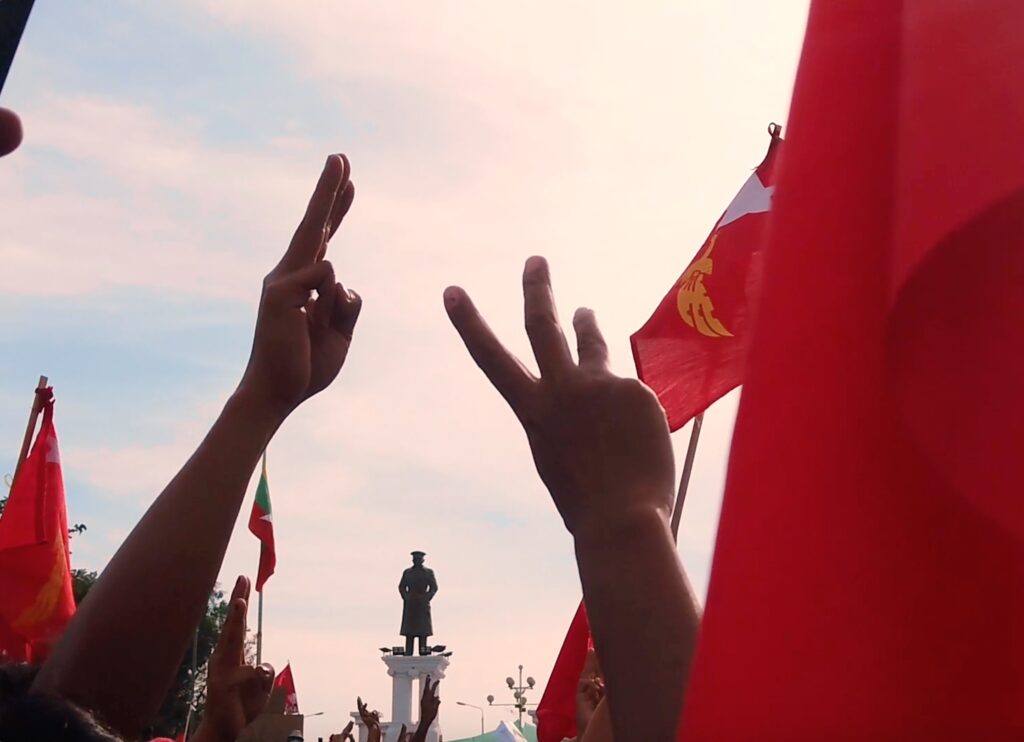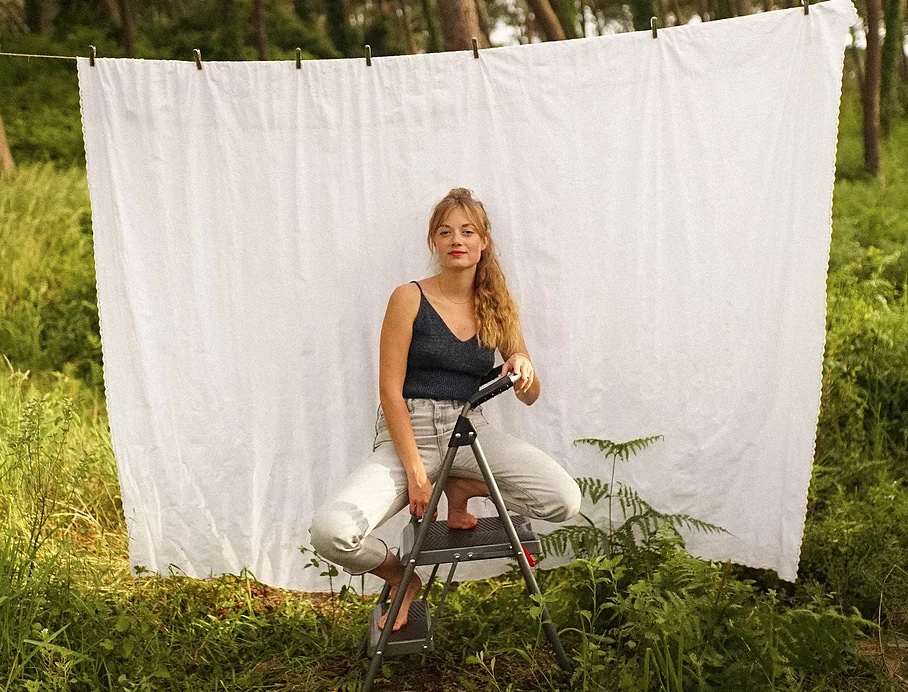 About The Director
Leila Macaire is a French director and photographer living in Paris. Identity and social diversity are two themes recurring most presently in her work. Both in film and photography she questions and defends human rights as much as women's rights, finding expression through visual and aesthetic research.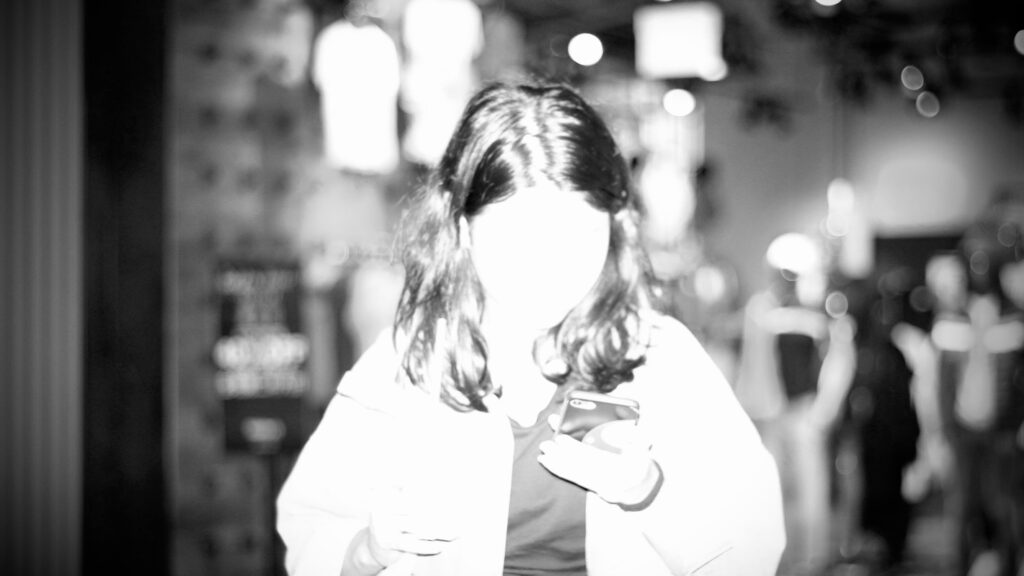 MO MO (pseudonym) is a Burmese filmmaker, musician and a multidisciplinary artist. In 2014, she attended Human Ecology at College of the Atlantic in the US and in 2017, she finished her studies with Film Directing at New York Film Academy. Upon her graduation, MO MO wrote and directed several short films which often explore mathematics around the metaphysical, identity, femininity and personal aspects in storytelling through innovative use of visuals and sound. She supports narrative storytelling in the film community in Myanmar as well as artist-run interdisciplinary audiovisual lab' to interconnect innovative different forms of art. She is currently developing her first feature film.
Plastic Sonata
Dir. Nelson Yeo | Singapore | 2022 | 30′
In covid-plagued Singapore, people begin to fear reality and feel a growing sense of uncertainty. Plastic Sonata tells the story of three individuals as they face the global crisis, impending loneliness and their family.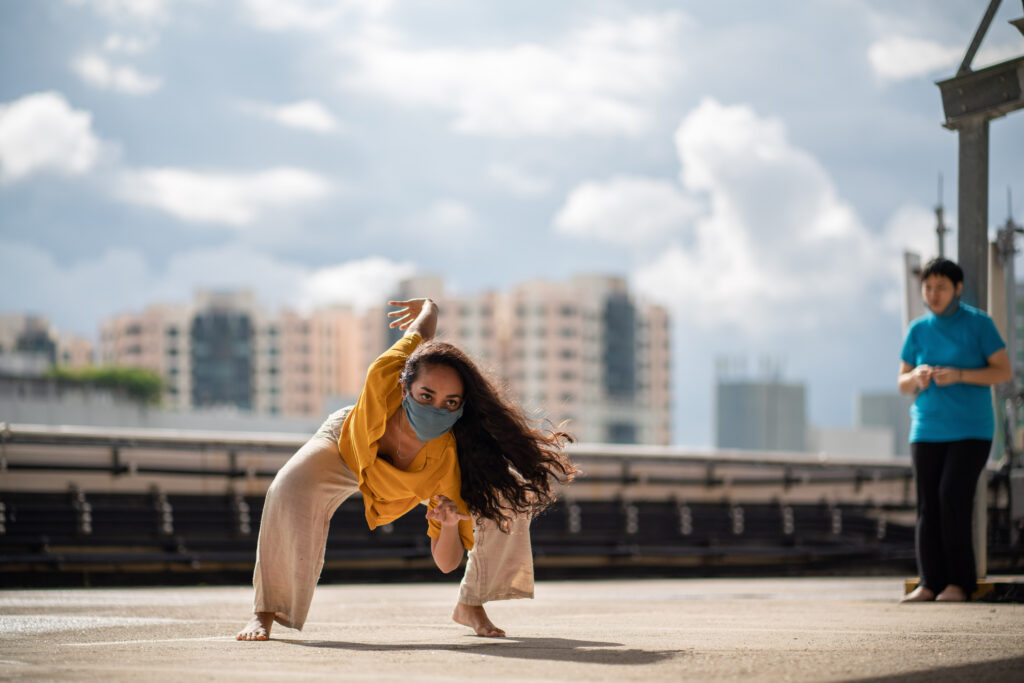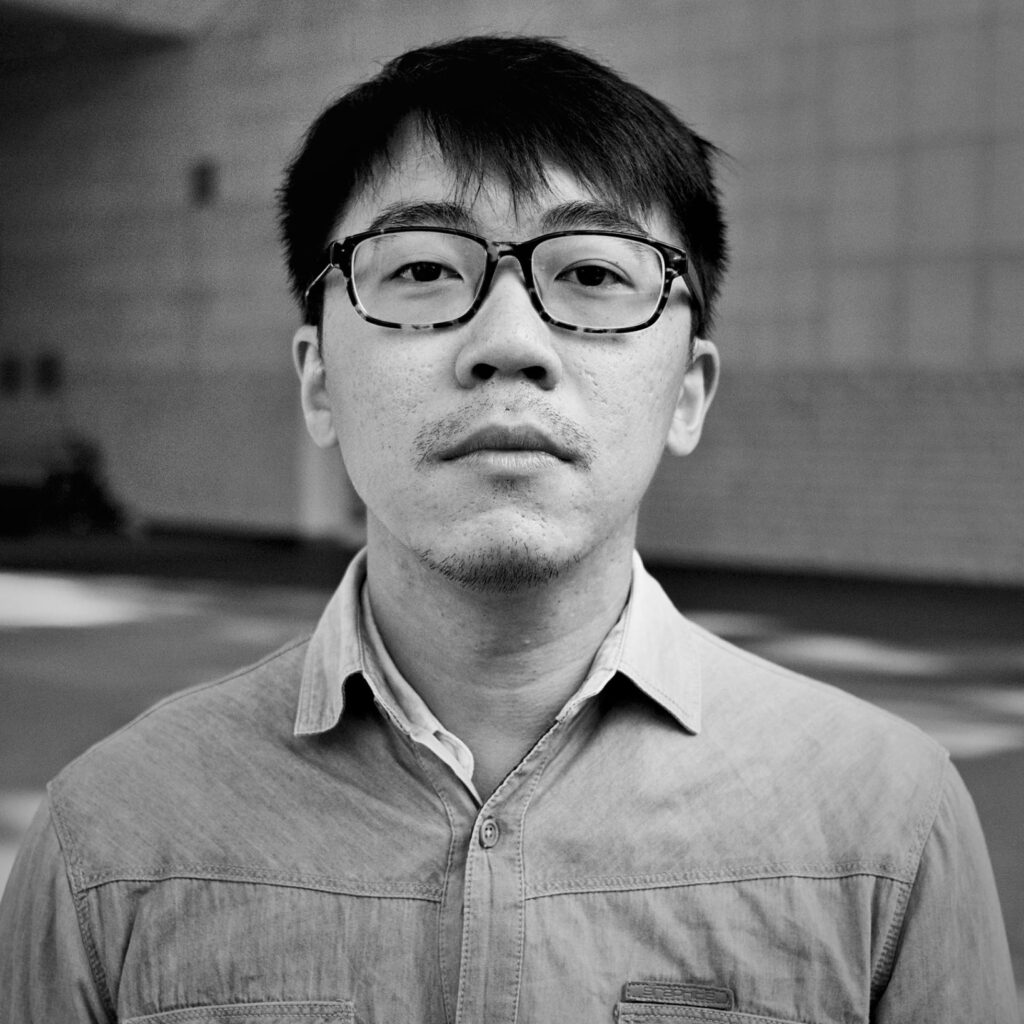 About The Director
Nelson Yeo is a Singaporean filmmaker. He graduated with a Bachelor of Fine Arts in Digital Filmmaking from Nanyang Technological University in 2011. He participated in Berlinale Talents Tokyo in 2014, BiFan Fantastic Film School in 2015 and Locarno Filmmakers Academy in 2018. He is currently working on his debut feature film which was selected to participate in SGIFF Southeast Asian Film Lab 2017.

Competition Programme 5
Rocks in a Windless Wadi (Kalmanting batu-batu king malanging lambak a alang angin)
Dir. EJ Gagui | Philippines | 2021 | 23′
The filmmaker and his younger brother filmed a wadi they describe as "windless" for being too quiet. With archives of footage and audio conversations, it recreates a lonely character contemplating to the deep muffled voices of the unseen real people; stillness of rocks to the unmoving conflict. The dialogues within the wordless exposé tackle traumatic memories as they become urgent stories relevant to both the past and the present.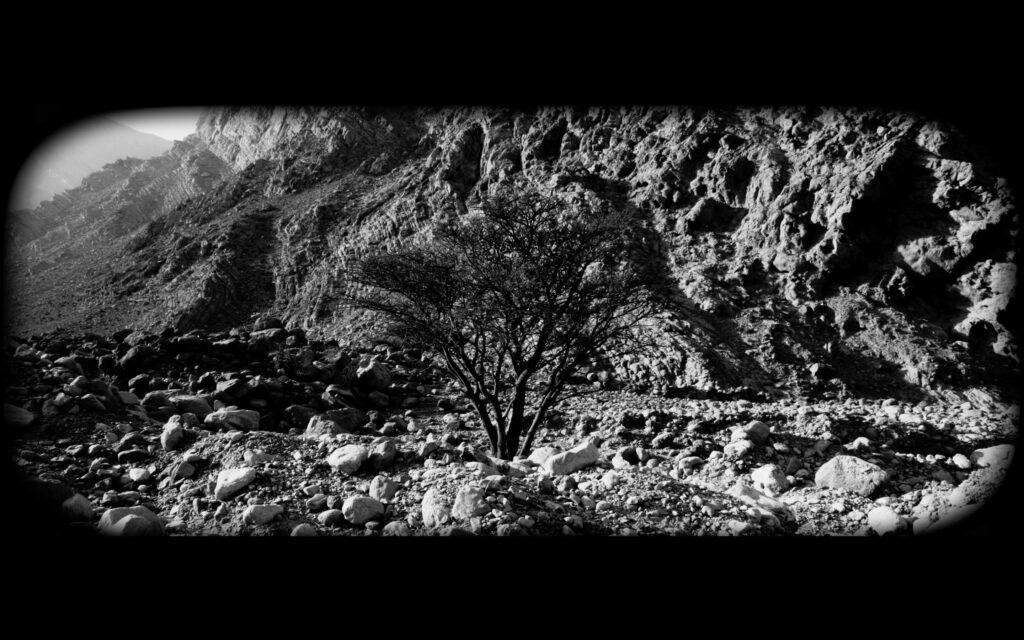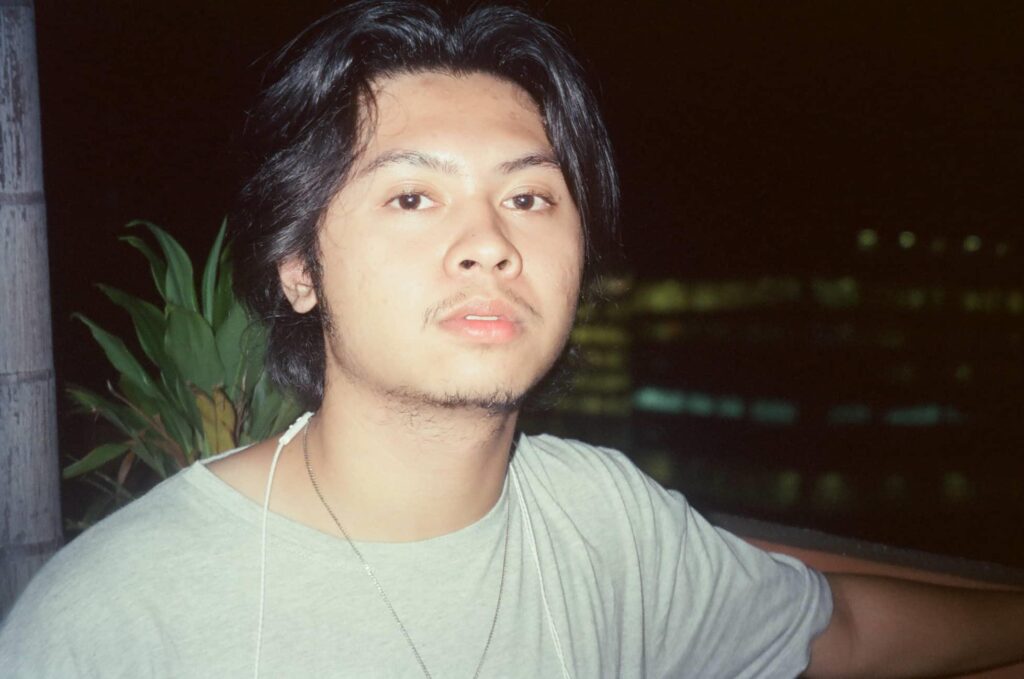 About The Director
EJ Gagui, a regional-based Filipino filmmaker, studied filmmaking at the De La Salle-College of Saint Benilde. His first short film, "Ing Tianak," was funded as part of Film Development Council of the Philippines' Mit Out Sound 2021. His second, "Rock in a Windless Wadi," premiered in the Opening Scenes competition at Visions du Réel 2022.
Notes from the Periphery
Dir. Tulapop Saenjaroen | Thailand, UK | 2021 | 13′
Mainly shot in the peripheral areas of the ever-expanding Laem Chabang port in Chon Buri, Thailand, Notes from the Periphery interrogates the notion of territoriality, globalized networks, and ownership through fragmented relations of the affected sites and communities nearby, shipping containers that become a policing tool, and the life cycle of a barnacle.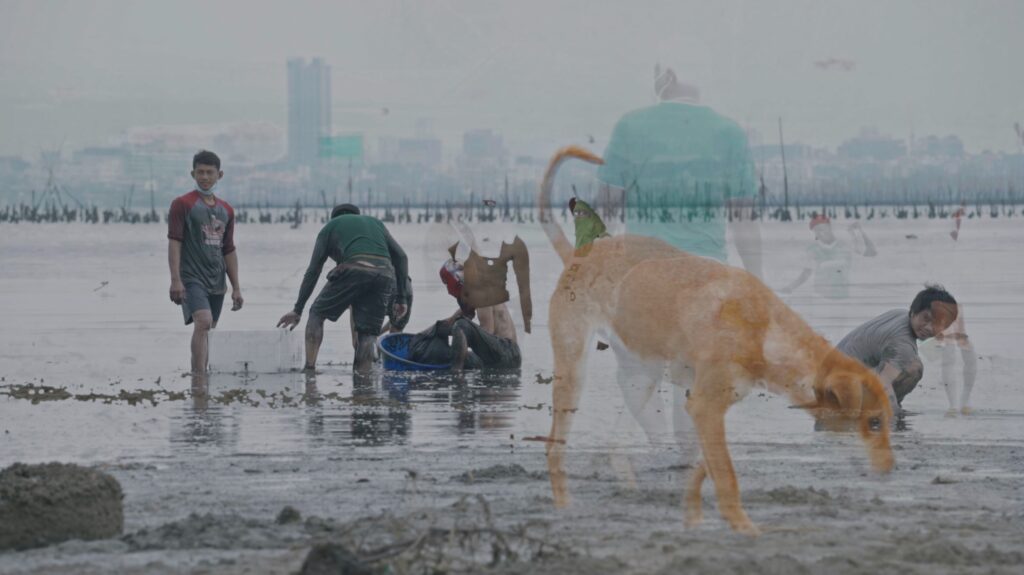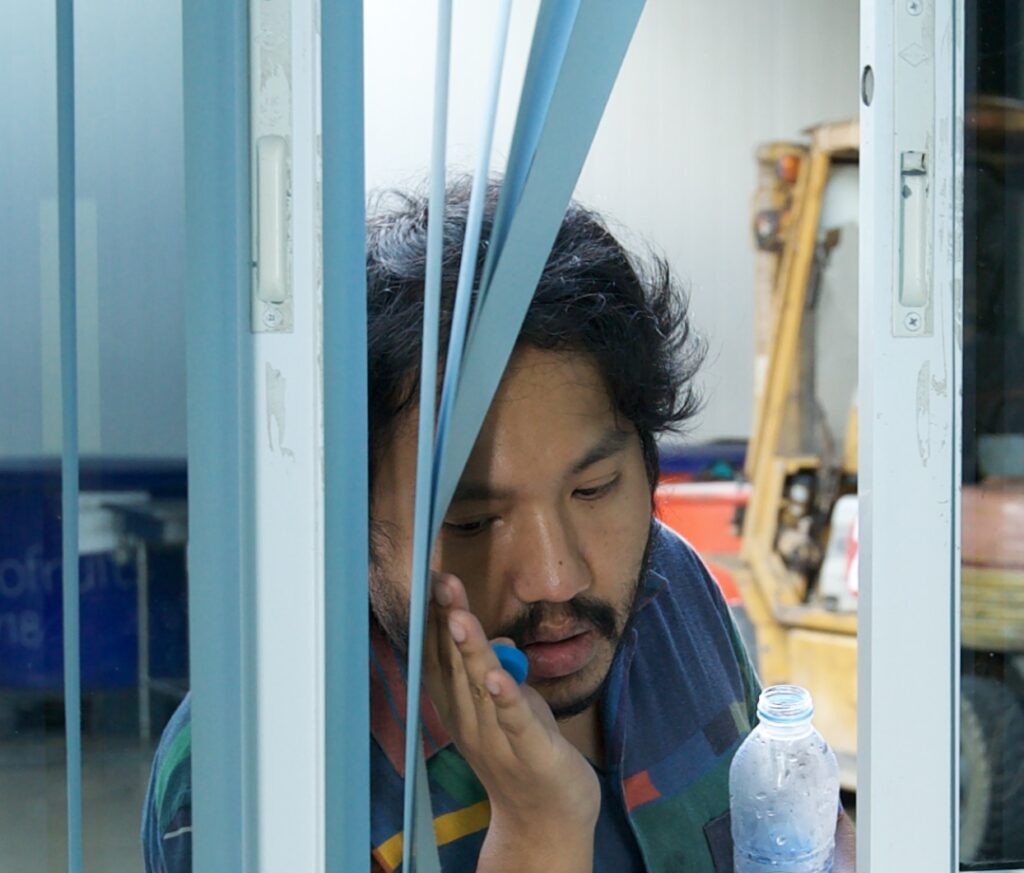 About The Director
Tulapop Saenjaroen is an artist and filmmaker currently lives in Bangkok, Thailand. His works have been shown in exhibitions and screenings internationally.
The Farmer (Sokoguru)
Dir. Eko Fitri Yulyanto | Indonesia | 2022 | 25′
Baskoro trying to continue his life as organic farmer inherited from his grandpa. Every knowledge about organic farming and memories about his granpa become his power for survive and regenerate as organic farmer.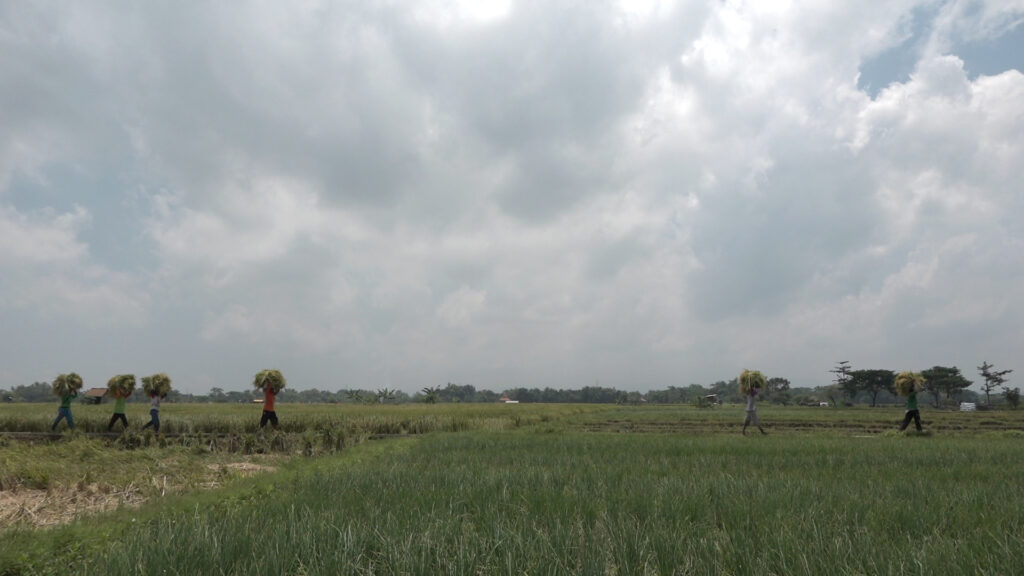 About The Director
Eko Fitri Yulyanto (Magetan, 1995). After completing his film studies at the Indonesian Institute of the Arts Surakarta, he worked as a freelance scriptwriter and assistant director. In addition, he has also been involved in making documentaries several times as a cameraman and editor. The documentary film Sokoguru (Petani) is the first documentary he has directed.
Fantastic Fruits (Buah Dahsyat)
Dir. Khairullah Rahim | Singapore | 2022 | 7′
Buah Dahsyat (Fantastic Fruits) is a short film capturing the veiled and coded lives of residents in Boon Lay, Singapore through enigmatic fruits acting as multifarious symbols for intersecting themes including everyday rituals, desire, social mobility and labour. Anchored by the voice of drag queen Luna Thicc, the fruits' behaviour and habits become enmeshed with found footage, smartphone videos and kitsch popular culture imagery.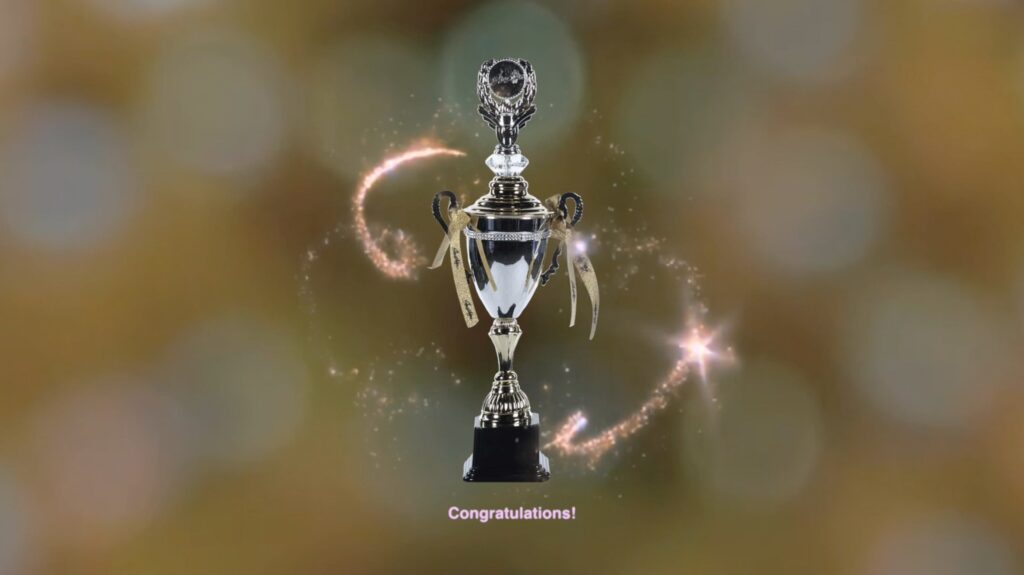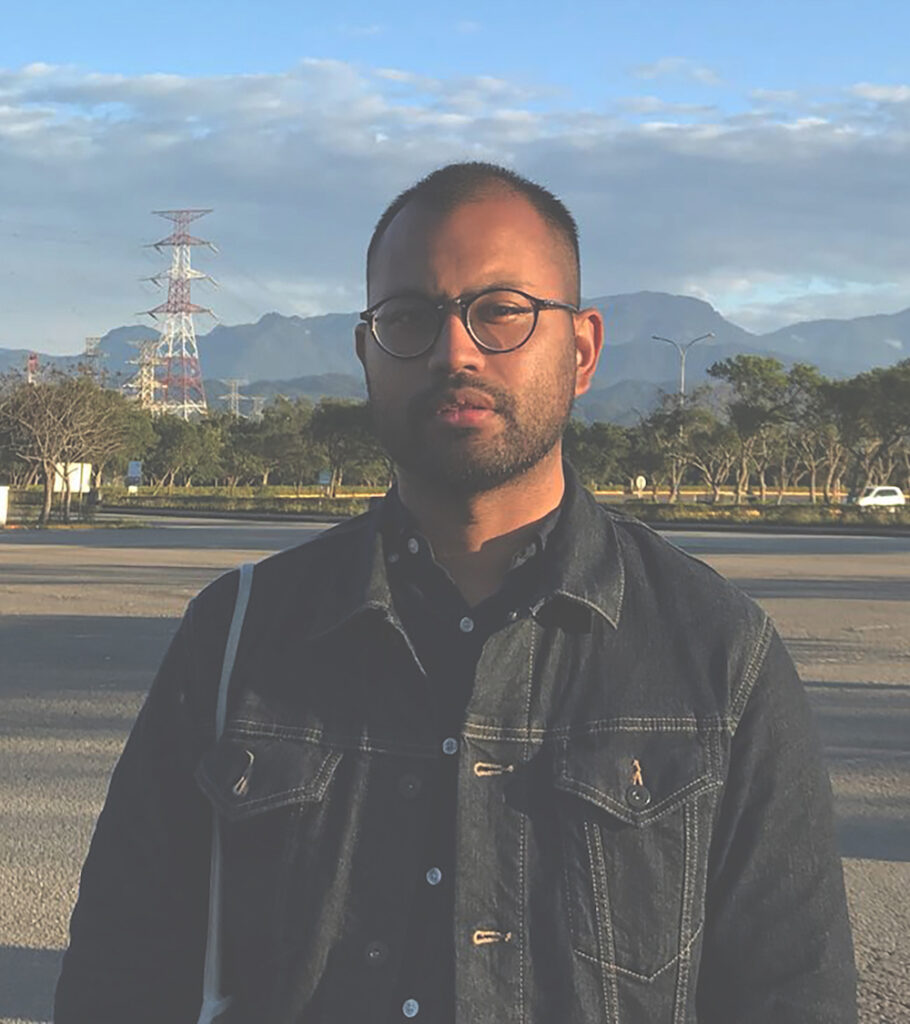 About The Director
Khairullah Rahim is an interdisciplinary artist based in Singapore. He works across objects, installation, painting, photography and moving images. His research looks into strategies of resourcefulness for survival in environments under surveillance.