Artificial intelligence (AI) in the form of robots and humanoid bots has been the subject of films since HAL in 2001: A Space Odyssey (1968), Bladerunner (1982), and in recent years, Her (2013) and Ex Machina (2014), just to name a few. AI tests our boundaries as humans when they exceed their limits as machines and become more human than human, evoking our fear and desire. However, AI today has integrated into our daily lives in the form of smart technology, SIRI, and chatbots, answering our questions and even helping us select books or films online. If AlphaGo the computer can beat Go world champion, Lee Sedol, then could AI not help us write creatively to produce a script?
Future Stories: AI Script Writing Competition is initiated by WuBen Film Magazine and co-organized by University of Nottingham Malaysia & SeaShorts Film Festival. The competition is open to Southeast Asian Writers together with any AI writing app/software. The BEST AI script will be awarded RM1,000.00 and announced during the closing ceremony of SeaShorts Film Festival 2022.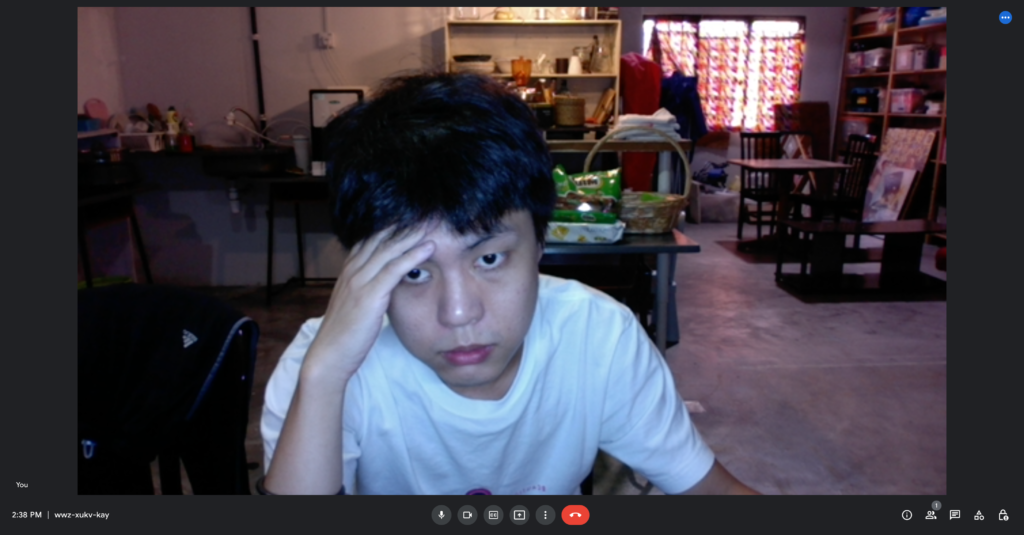 Programmer: Jacky Yeap
Jacky Yeap graduated from University Malaysia Sarawak majoring in filmmaking. In 2017, his short film Falling in Love Again won the Next New Wave Award in SeaShorts Film Festival. In 2018, he founded local film magazine WuBen to record the current state of Malaysia cinema. In 2020, wrote/directed/acted in his first feature film Sometime, Sometime. In 2021, film project Homework won CNC cash award in Golden Horse Film Project Promotion. In 2022, he falls in love with a girl named J. In 2023, he buys a condominium. In 2024, he gets married. In 2025, his film A Good Bad Guy premieres at the Cannes Film Festival. In 2026, he dies. In 2027, he buys a new car. In 2028, he becomes a father. In 2029, he dies again. In 2030…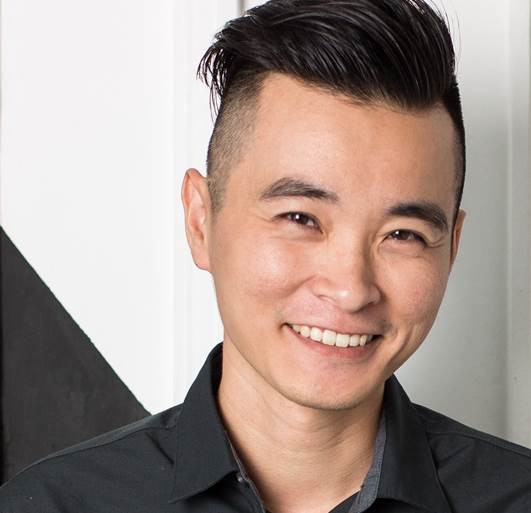 Jury: Liu Xiaoyi
Liu Xiaoyi is the Artistic Director of Emergency Stairs. A committed practitioner with a desire to push artistic boundaries, he is regarded as a promising figure at the forefront of the experimental theatre scene in Asia. Xiaoyi received the Young Artist Award awarded by the National Arts Council in 2016. In 2019, he started a new project, No More Theatre, to develop collaboration between digital technology and arts, including AI, AR, VR and more. He devotes himself to the development and breakthrough of theatre forms.

The Making of a Stagehand's Dreams
Chen Wei May & NovelAI | Singapore
An amputee has found that scriptwriting is his calling ever since he discovered that he has unnaturally gained an ability to write flawlessly. When he faces disappointment in his endeavours to get his story taken up by producers and almost gives up on his dreams, he realises that he has the power to make his dreams come true. Hence, he organises a show where he pitches his story to his audience through storytelling. Someone in the audience offers him the opportunity to produce his show as a screenplay because they like his story.
About the Writer
Wei May is an AI undergraduate student who aspires to be a machine learning engineer, science fiction writer and futurist. She has keen interest in virtual and augmented reality technologies. In her free time she likes to daydream which gives her endless material for her writing.

I Have Been One Acquainted with the Sun
Hans Rivera & InferKit Demo | Philippines
Abner mysteriously possesses strange skills from being able to somersault, doing a pirouette, and being able to sketch. One day he wakes up and has a conversation with the sun. The conversation struck him for days, eager to know more about the sun. While resting in his veranda, he follows the direction of the sun leading him to places he's never been and feelings he's never felt before. He walks back to his house feeling warm and full as he's clothed in a warm bright light.
About the Writer
Hans Rivera is a filmmaker from the Philippines focusing on experimental approaches to transcendental connections between beings, spirits, and spaces. The filmmaker directed An Eidolon Named Night (2021) which screened in both local and international festivals. He is a fellow of Cinemalaya's Intensive Scriptwriting Workshop under Ricky Lee. Together with his peers, he instituted Pothos Collective—a group of young filmmakers who venture emancipative and novel approaches to filmmaking.

The Tomfoolery of a Thinking Machine
Azalia Muchransyah & InferKit | Indonesia
A young woman finds out that she learns something new every night in her sleep. She wants to make it stop because she is exhausted from losing sleep. Instead, she is sucked into a bizarre dream where she becomes a robot mentored by a cat. With coffee and poetry, she tries her best to wake up and get her normal life back.
About the Writer
Azalia Muchransyah is an award-winning filmmaker, writer, and scholar from Indonesia. She received her Ph.D. in Media Study from the University at Buffalo, The State University of New York (SUNY), in 2021. Her short films have been officially selected and screened in international festivals and academic conferences worldwide. She teaches at Binus University Film Program in Alam Sutera, Tangerang, Indonesia.

Still Here
Ryan Mojica & HyperWrite AI | Philippines
Jason, who was once an aspiring writer, now works at a financial firm. He is up for a job promotion when he mysteriously starts to acquire new skills while sleeping, one of which was scriptwriting. This leaves Jason restless, causing him to faint. He decides to unwind and work on his script at a beach. There, he met an old man who shared details about a peculiar incident he experienced. By the end, the story that Jason was working on provides us a glimpse of his introspection.
About the Writer
Ryan Mojica (Philippines) is a 3rd year student taking up BA Communication. He started working in the BPO industry 5 years ago and had recently decided to quit his job to be an aspiring writer-director. He has been attending workshops and webinars focusing on film since 2019. Earlier this year, he wrote and directed his first short film, Sinking, as part of a school project where it won best film. His works often deal with the character's inner journey and resistance in capitalist society using magical-realist elements.

A night with Rumi at Arab Street
Phuah Phek Pin & InferKit | Singapore
A conversation with Rumi about existence.
About the Writer
Born in Malaysia in 1988, Phuah Phek Pin is currently working in Singapore.

Aisle Of Luck
Pang Yong Ming & InferKit | Malaysia
Aisle Of Luck is about Todd, a teacher who wants to find a scriptwriting book he reads the day before in his dream. He lives a work-life balance lifestyle with 8 hours of work, me time and sleep. He drained out his luck, encountering a series of misfortunes in dealing with people while finding the books in the bookstores in his town. Until he met Kim, a nerdy young boy in the park.
About the Writer
I am Pang Yong Ming, everyone calls me Lucas. I'm currently working as a crew in the film industry, mainly as production manager and art assistant. I strive to become a director and a producer in the future. I have a lot of ideas written on my computer, and hope to share my ideas and stories through the screen. I'm very interested in creating one-minute short films and making them relevant in Malaysia.