In collaboration with Japan Foundation Kuala Lumpur (JFKL), SeaShorts is proud to present two distinctive screenlife short films from Japan. We will be screening director Shinichirou Ueda's One Cut of the Dead Mission: Remote which was shot remotely during the pandemic with the same cast from One Cut of the Dead. The second is a screenlife film by renowned Japanese director Isao Yukisada, Perhaps I Could Say It Now.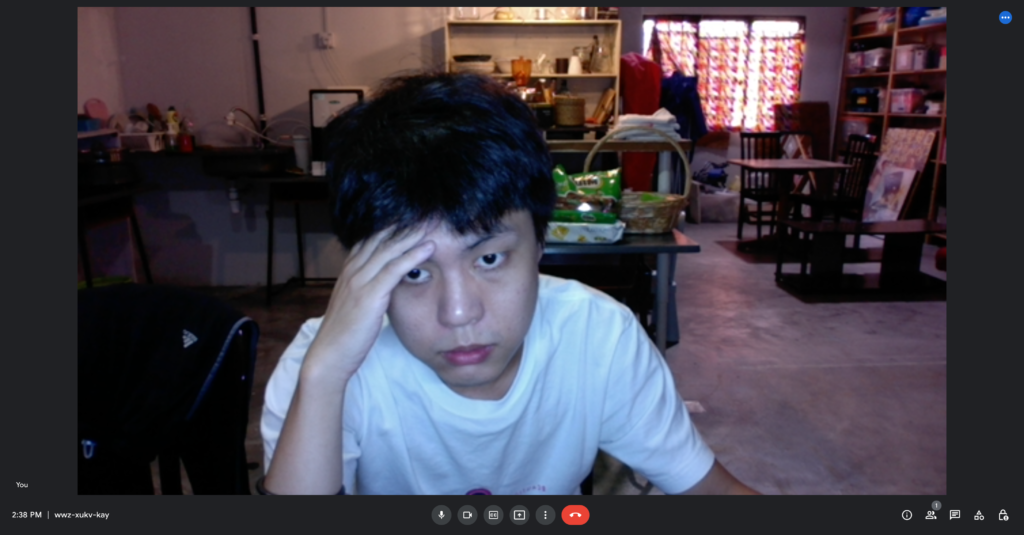 Programmer: Jacky Yeap
Jacky Yeap graduated from University Malaysia Sarawak majoring in filmmaking. In 2017, his short film <Falling in Love Again> won the Next New Wave Award in SeaShorts Film Festival. In 2018, he founded local film magazine <WuBen> to record the current state of Malaysia cinema. In 2020, wrote/directed/acted in his first feature film <Sometime, Sometime>. In 2021, film project <Homework> won CNC cash award in Golden Horse Film Project Promotion. In 2022, he fall in love with a girl name J. In 2023, he buy a condominium. In 2024, he get marry. In 2025, his film <A Good Bad Guy> premiere in Cannes Film Festival. In 2026, he is die. In 2027, he buy a new car. In 2028, he become a father. In 2029, he is die again. In 2030…

What Is Inside In Japan
Perhaps I Could Say It Now
Dir. Yukisada Isao | Japan | 29′
A man and a woman are talking online. A divorced novelist and an up-and-coming actress. They seem to be a couple. The actress is venting because the play she was in has been cancelled because of Covid. The novelist consoles her but seems to be looking for a chance to tell her something. Then suddenly a strange young woman barges into their conversation…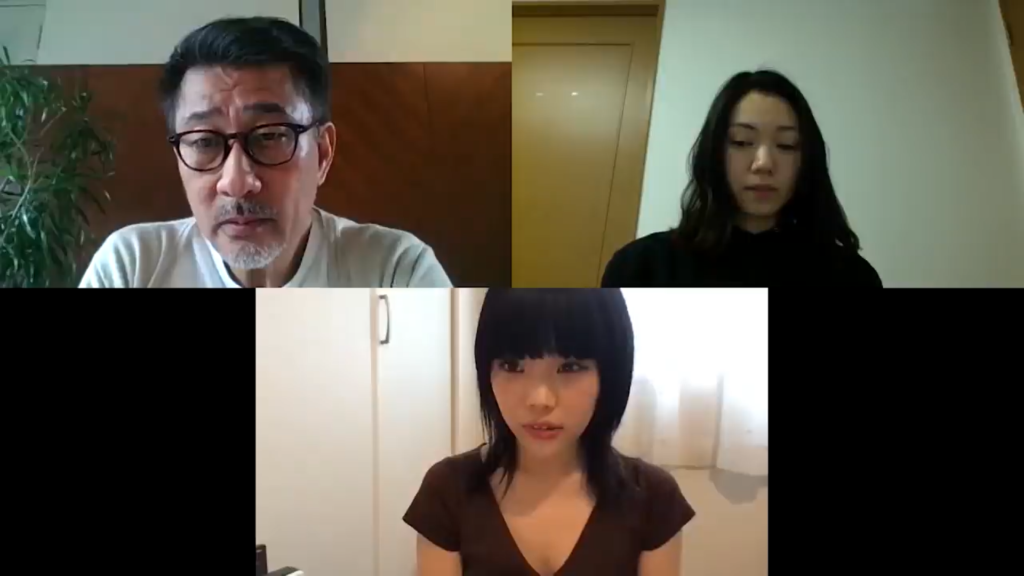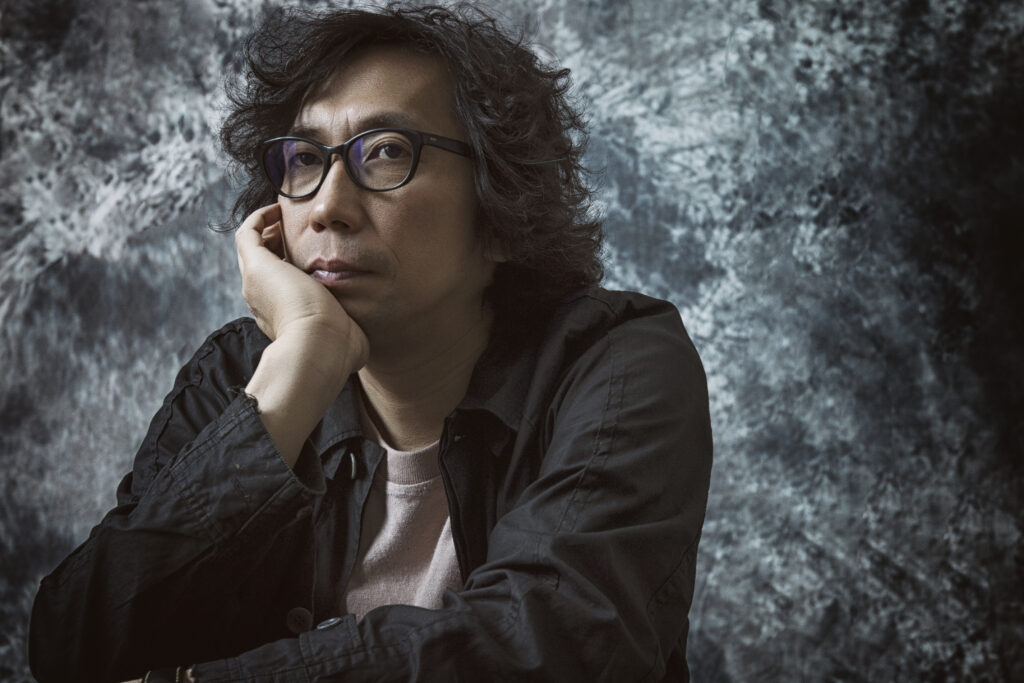 About The Director
Born in 1968, Kumamoto prefecture. Known for works such as GO! (2001), Crying Out Love in the Center of the World (2004), Narratage (2017), and Theatre: A Love Story (2020). He is also known for his charity fund raising through the DVD sales of The Gift of Memory(2016) and The Gift of Memory~Ça va?(2017) which were both filmed in his home prefecture of Kumamoto, and his involvement in reconstruction efforts in the aftermath of the Kumamoto earthquake as the director of the Kumamoto Restoration Film Festival.

One Cut of the Dead Mission: Remote
Dir. Ueda Shinichiro | Japan | 26′
Japan has been forced into a lockdown because of the Covid-19 pandemic. In the middle of this, there's a video call from producers Sasahara and Furusawa to the home of Higurashi, the video director. "Can you make a docudrama before the end of this month?" When a reluctant Higurashi says, "But filming's out of the question now," he gets a surprising response. "We'll make it with everyone, the staff, cast, never having to come together." And thus, a completely remote film production begins…!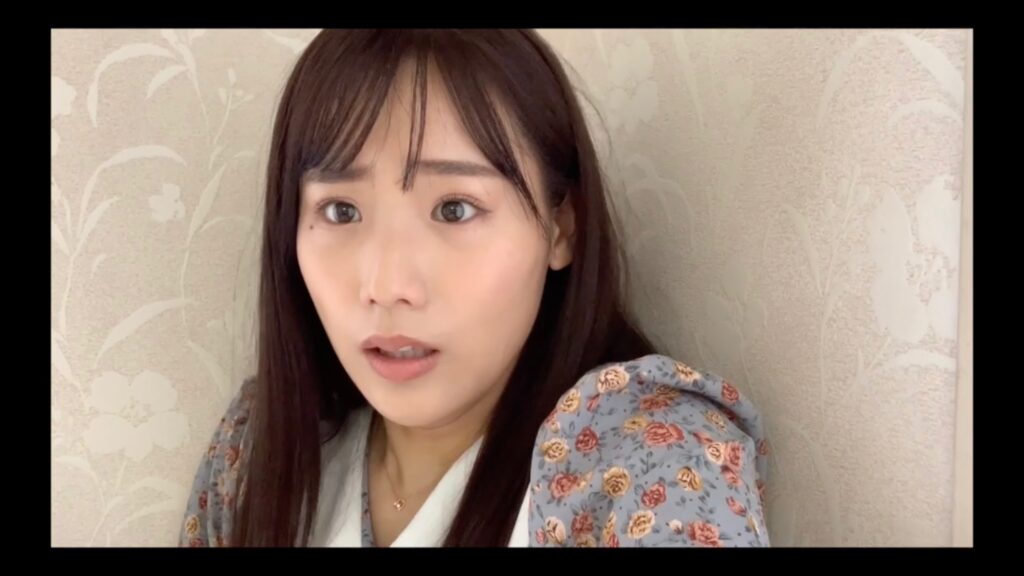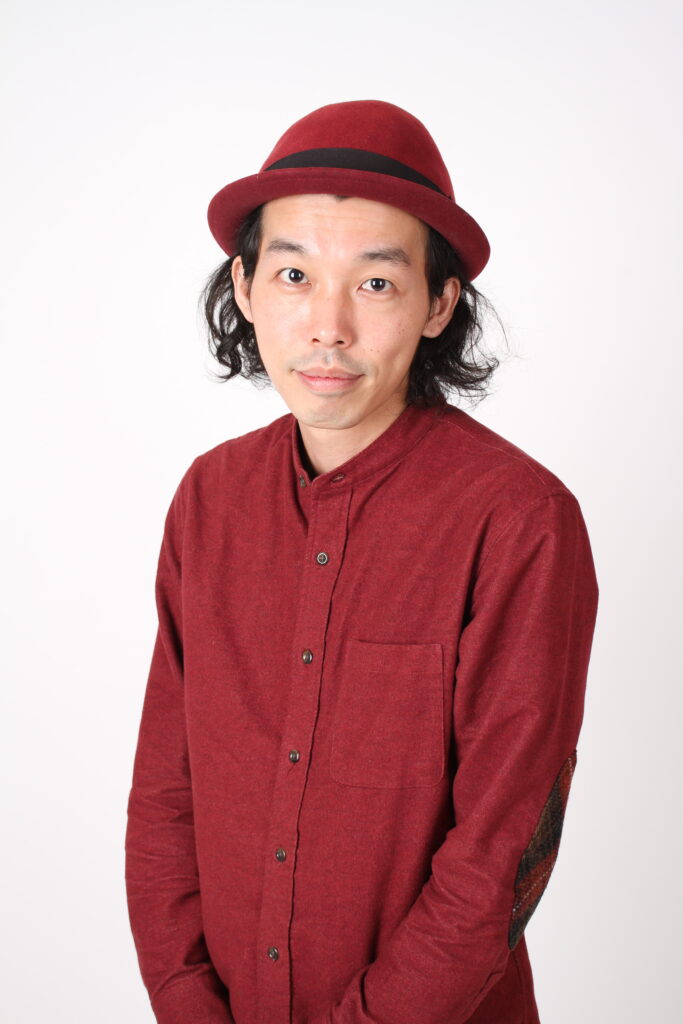 About The Director
Born in 1984, Shiga prefecture. Started making independent films in junior high school, and continued to learn filmmaking on his own after graduating high school. Formed a movie production group in 2009. He has directed more than 10 films and won a total of 46 awards, 20 of them Grand Prix, both in Japan and abroad. His first feature film, One Cut of the Dead, was a sensational box office hit in 2018, expanding from its initial theatrical release at 2 cinemas to 350 locations. In May 2020, in the midst of Covid-19, he released One Cut of the Dead Mission: Remote on YouTube for free, a film created "totally remote" with no face-to-face interaction between the director, staff, and cast.
Ueda Shinichiro will be participating in a Q&A after the screening of his film.