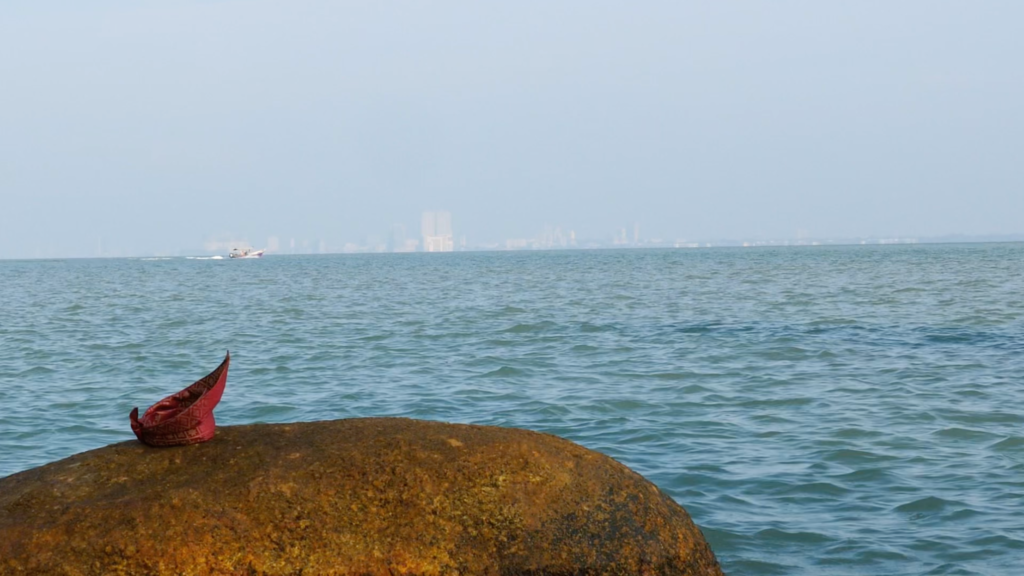 Fragments of Tuah
Dir. Faiq Syazwan Kuhiri, Mark Teh, Syamsul Azhar & Wong Tay Sy | Malaysia | 2022 | 47′
A poetic and speculative video essay, 'fragments of Tuah' is an investigation into the figure of Hang Tuah, a legendary warrior who may or may not have existed in the 15th century, during the maritime Melaka Sultanate.
The video essay comprises seven fragments which explore different facets, faces, and phases of Hang Tuah across different historical eras and errors. Searching for him across Malaysia, Southeast Asia, and the Ryukyu kingdom, the narrator traces Hang Tuah's complicated afterlives in our contemporary landscape – through a sculpture in the centre of Muzium Negara; the 1956 film with P. Ramlee as the leading man; in the places and locations that bear his name; and on the island of Okinawa where a mysterious keris has been excavated.