For the optimal experience, please view VIDEO 1 before proceeding to VIDEO 2. Once you have viewed both, please scan the image.
Letter from Jet Leyco to Gertjan Zuilhof via Messenger, May 12, 2021
Dear Gertjan,
It's good to hear that you are fine even in these dark days.
You finally found solitude in your studio / home, and do what your inner energy tells you.
Your work speaks a new language, a new species, a new character, therefore a new life.
It looks like you have a good amount of books or are those vinyl records?
Here, the situation is getting worse and about to get gritty and nasty because the national election is approaching.
The handling of the virus is also unimaginable. But yet here we are. Alive and screaming (both inside and out).
The days are long and the years are short. I have learned the power of time and reflect on the limitation of space.
I have discovered a multitude of resources and I have regained an impeccable amount of energy.
I think I have unlocked something that keeps on blocking me in the past few years.
Last year, I found two sets of encyclopaedias in our family home. One is a science book for young people, the other one is Britannica-like volume.
Nostalgia hits me. I remember how I scan through these pages just looking at the images without the content and context of it.
Sometimes, I cut it, I drew on it, or hide some letters for my high school crush. I took home the volumes and scanned them here in my apartment.
While scanning, I realised the vast number of archival images stored online and offline (in libraries and all public museums).
So I began scanning, downloading, even screen grabbing all images I found interesting.
And so I made these collages, digital collages in exchange for not writing or shooting a film.
Well, I am still shooting a documentary every now and then (it's difficult because of the protocols).
However, my attention now is on creating and re-contextualising these images that I found.
I imagine doing these for the rest of my life, including painting too (this is another story).
Anyways, I appreciate the invite for the exhibit. It means a lot.
I will send you my reconstructed workspace maybe in the weeks of June.
For now, you can see these work-in-progress series I am doing for a bricolage book or maybe, just a book.
I hope you engage in a new experience. I hope to see you soon and talk more about it.
Stay safe my friend.
All the best,
Jet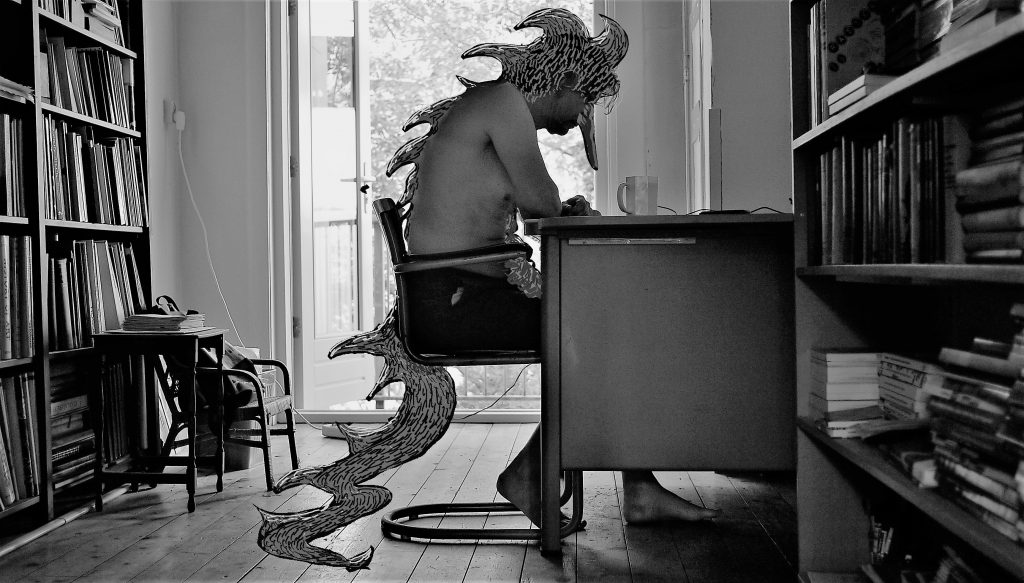 Bio
Jet LEYCO is an acclaimed filmmaker and visual artist based in the Philippines. He is known for his films Ex Press (2011), Leave It For Tomorrow, For Night Has Fallen (2013), Matangtubig / Town In A Lake (2015), and For My Alien Friend (2019).