Curatorial Note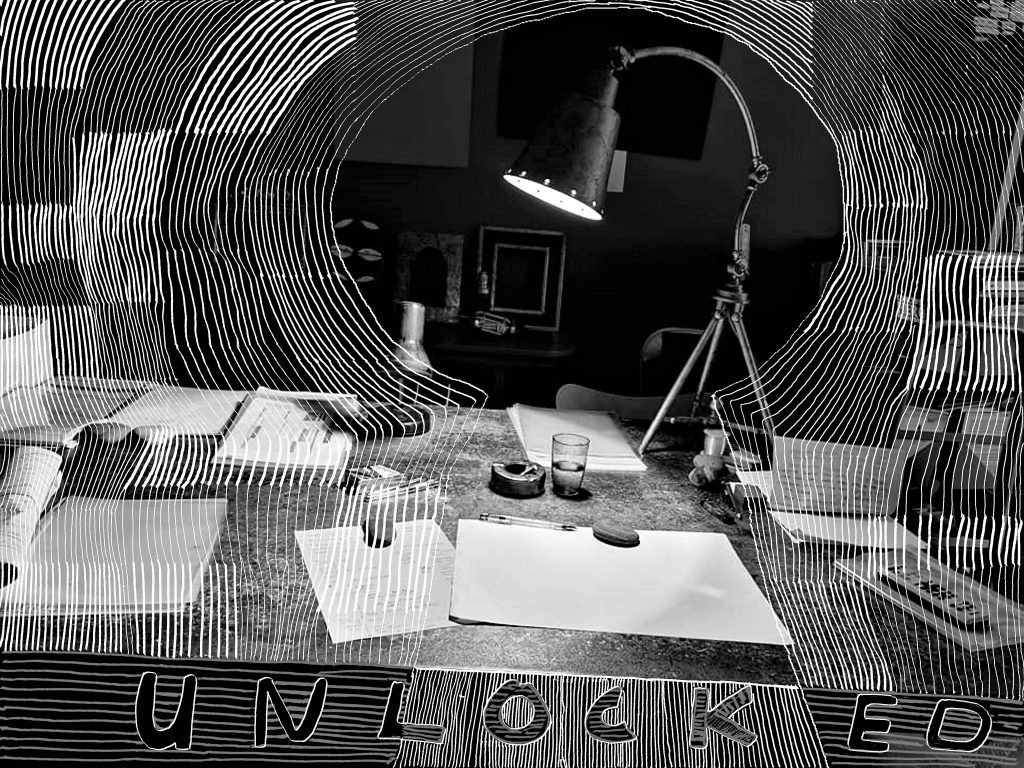 Dear Visitor,

There is no such thing as a 'digital exhibition'. Right. So the original plan was to make an exhibition. A real one in real rooms. The idea was to go back to the time we all stayed at home because of a general lock-down due to the pandemic, that, by the time of the exhibition, should be over. So it was not, or not enough, or it came back again.

The idea was also to have a number of actual rooms that could be filled by artists/filmmakers, with basically their own rooms to show what they did during lock down. Maybe they used the time to finally write that script or they did not do much, which they could also show.

Many film programmes moved online during these dark times, but how do you move a room, an exhibition? Maybe you cannot and so then, this is a way to experiment, maybe even to invent something else other than an exhibition.

Maybe it has its advantages. Maybe in the exhibited room you could have seen a notebook on a worktable. Here you might be able to open the book and read the notes. We will see.

Some of the most talented, special, and interesting artists/filmmakers are participating in this-is-not-an-exhibition. The kind of filmmakers that are the best of Southeast Asia, or will be that soon, and from whom you would like to read their notes and see their pictures and videos.

Here they are: Amanda Nell Eu (Malaysia), Dain Said (Malaysia), Tan Chui Mui (Malaysia), Sivaroj Karn Kongsakul (Thailand), The Maw Naing (Myanmar), Mouly Surya (Indonesia), and Jet Leyco (Philippines).

They will introduce themselves on the thresholds of their room.

Enter without knocking.

Warmest,
Gertjan Zuilhof
Just One Way of Seeing It…
Since I am also a programmer—tried and tested by the trade—I propose a way, an order, of watching this exhibition.
You could start with the charming Amanda Nell Eu, not only because she is on top of the list alphabetically, but because it is a light and funny and smart start. Listen to the first of her mischievous animal stories and then move on to come back later.
To stay in the atmosphere of smart and funny women, you could move to Mouly Surya. A nice pandemic diary, a pandemic photo album. The sentiment and humour is between the lines. Between the pictures.
Time for something else. Something deeply serious. The Maw Naing wrote us some dark poems from his depressed and repressed Myanmar. Better not take them in all at once. Better read one or two at a time and then maybe read them several times.
Jet Leyco is a special case. From a young experimental filmmaker—one of the many wild talents of the Philippines—he turned into a collage wizard. Collages that at first glance look 1,000 years old and made in some lost civilisation, but in close-up very modern.
Watch his whole room. The light and dark, the severe and the mundane is mixed in the page itself.
For Tan Chui Mui—the much talked about mother martial arts fighter—you will have to set up your own room installation.
Clear the room of any furniture and put your yoga mat on the floor.
Put movie number 1—mother martial arts fighter cleaning and distracting child—on you bigger screen, monitor or TV at the other end of the room as in a cinema.
Bring in all your other devices like phone, laptop, iPad etc, put the other movies on them and place them around you.
Play everything simultaneously.
You can leave the Tan Chui Mui room like it is and just use the big screen for the next one. You can read some more The Maw Naing in this room too.
Maybe one day Sivaroj Kongsakul will also become a classic visual artist—he makes very fine, in fact magic, photographs—but here he is still the playful filmmaker. He brings us to half of some nostalgic video footage and he brings us the same way out again.
Maybe see it twice or go back to where you lost him to see how he did it.
If you did not go back to Amanda yet, do it now.
Last but not the least Dain Said. Malaysia's Master of Noir. Growing out of a messy desk is a solid dark movie.
Stay awake a bit, read some more The Maw Naing, you can have it now, drink something if your religion allows, but do not go straight to bed right after it.
– Gj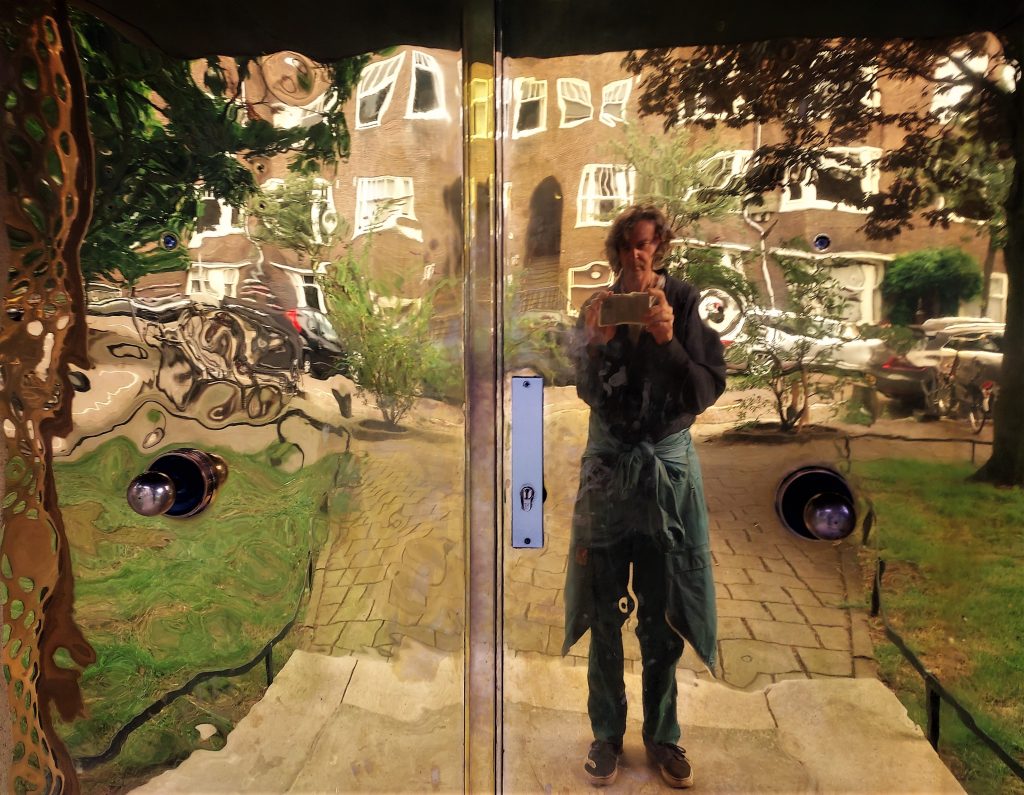 About the Curator
Legend has it that my parents found me drawing in my crib one hard winter day in 1955. Already ten years after the war, but they still talked about it every day.
I never stopped drawing, but became an art house film programmer as a young art history student
And I also never stopped film programming. For half a lifetime for the Rotterdam film festival and more recently for a dozen small events in Asia. Events like Seashorts.
When asked I often say that Malaysia is the Asian country I know best, for sure the country I spend most hours in a night bus through sleepy countryside.
A bit late in life I found out that making exhibitions, exhibitions on the borders of art and cinema, is one of the nicest things to do. Big or small, it can all be surprising. I made big ones in Rotterdam and Taipei and small ones in China and yes, Malaysia.
For Seashorts I made some programs and an exhibition before. The digital one of this year was planned to be real and in actual rooms. Let's hope a next year we can do it how it should be done. In any case I will come up with an excuse to do some drawing event again.